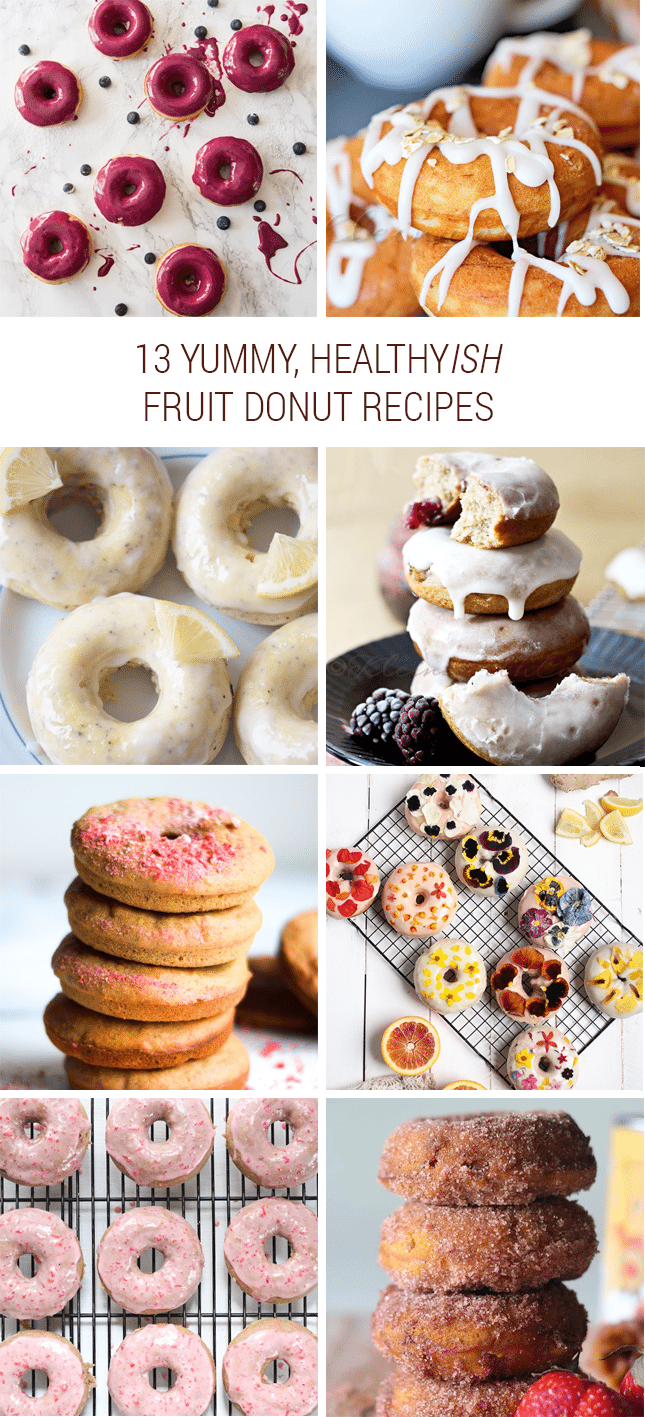 I'm not normally a big donut person. But when I find a sort of healthy fruit donut recipe that hasn't seen a deep-fryer, I'm interested…
I acknowledge that sugary glazes and dough rich in simple carbs aren't the healthiest options. However, cakey, fruity baked donuts made from scratch are certainly a little more guilt-free than something that took a swim in a vat of oil, right?
Read on for some seriously delicious donut recipes, okay?
Healthy Fruit Donut Recipe Roundup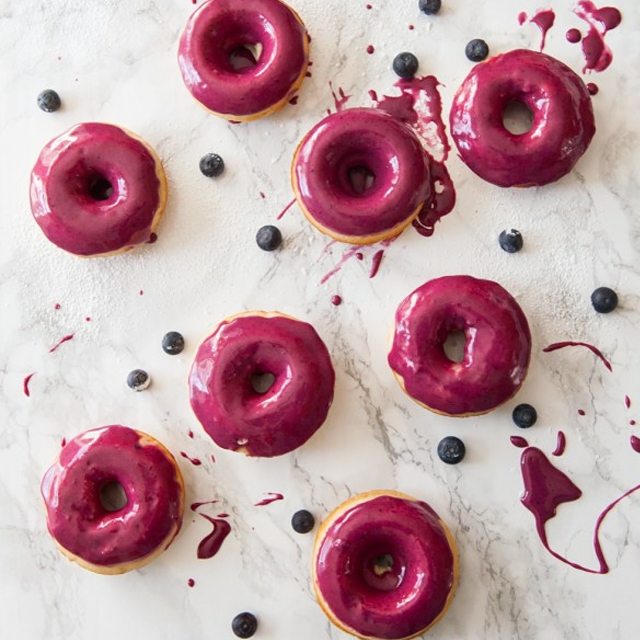 Vanilla Bean Cake Donut Recipe With Blueberry Glaze by The Sweetest Occasion