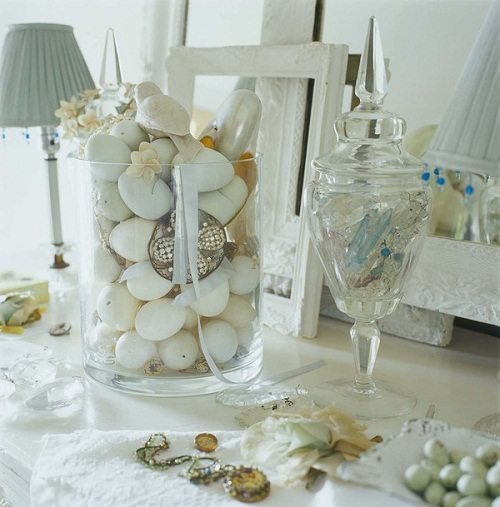 When I stumbled across these shots, I just had to share them with you guys. They're so light and airy and cozy! Nick Carter is the talented photog behind these images of the home of Debbie Johnson of Powder Blue.
Can we please just talk about that claw-foot tub? What I wouldn't give for one of those…! I think what I love most, though, is all the exposed wood beams. There's something about the combination of cabin-meets-elegance that I just can't get enough of.
Just a glance at Nick's website is enough to see that this guy has a way with a room. Has anybody else found it impossible to take a picture of a room in your house that actually looks like the room?! I feel like I always get some weird Alice in Wonderland-esque interpretation, where things look horribly out of proportion. Or you can see about a quarter of the room – the rest is up to your imagination… That's why I'll forever be impressed with photogs who can take shots like these: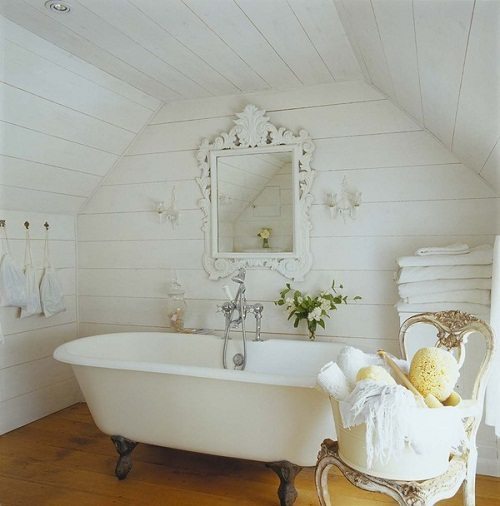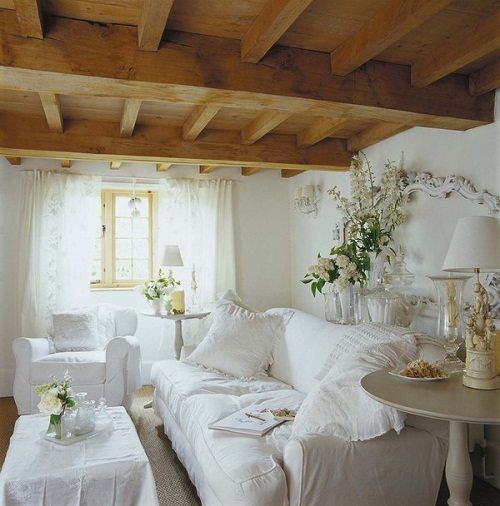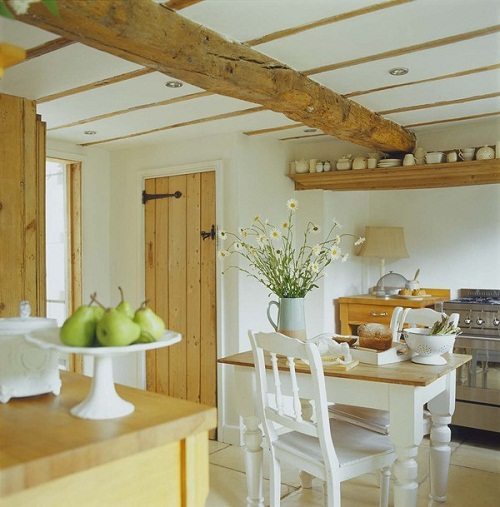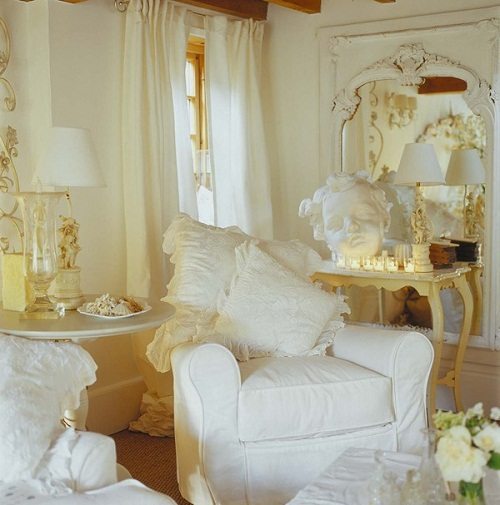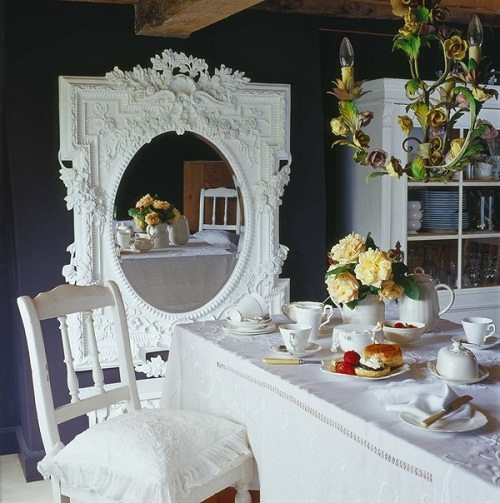 Do you like this look as much as I do, or is it a little too foufy and white for your taste?