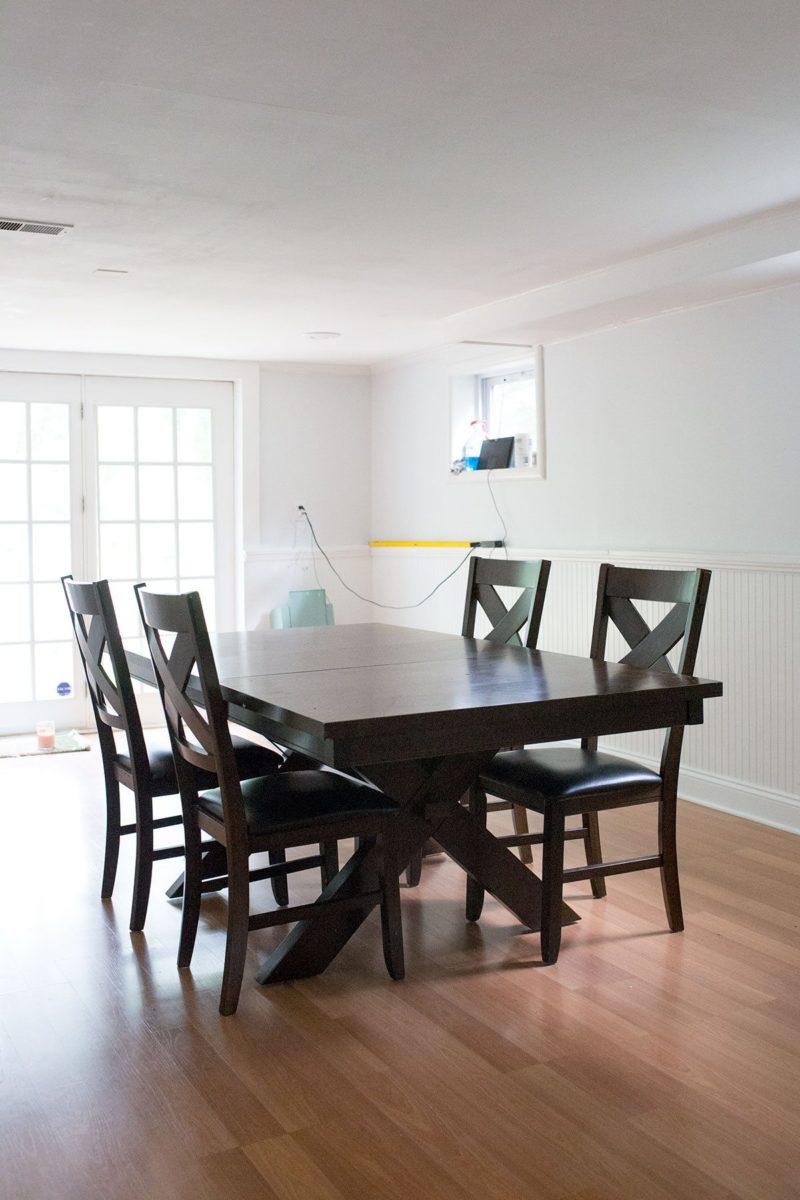 Have you ever seen decor that looks like a showroom for a furniture store?
That's one thing I try to avoid when I start decorating, so I like to mix and match older pieces with new items.
But sometimes the old items just majorly don't work anymore. Like our dining set. So brown. So black vinyl. So not working…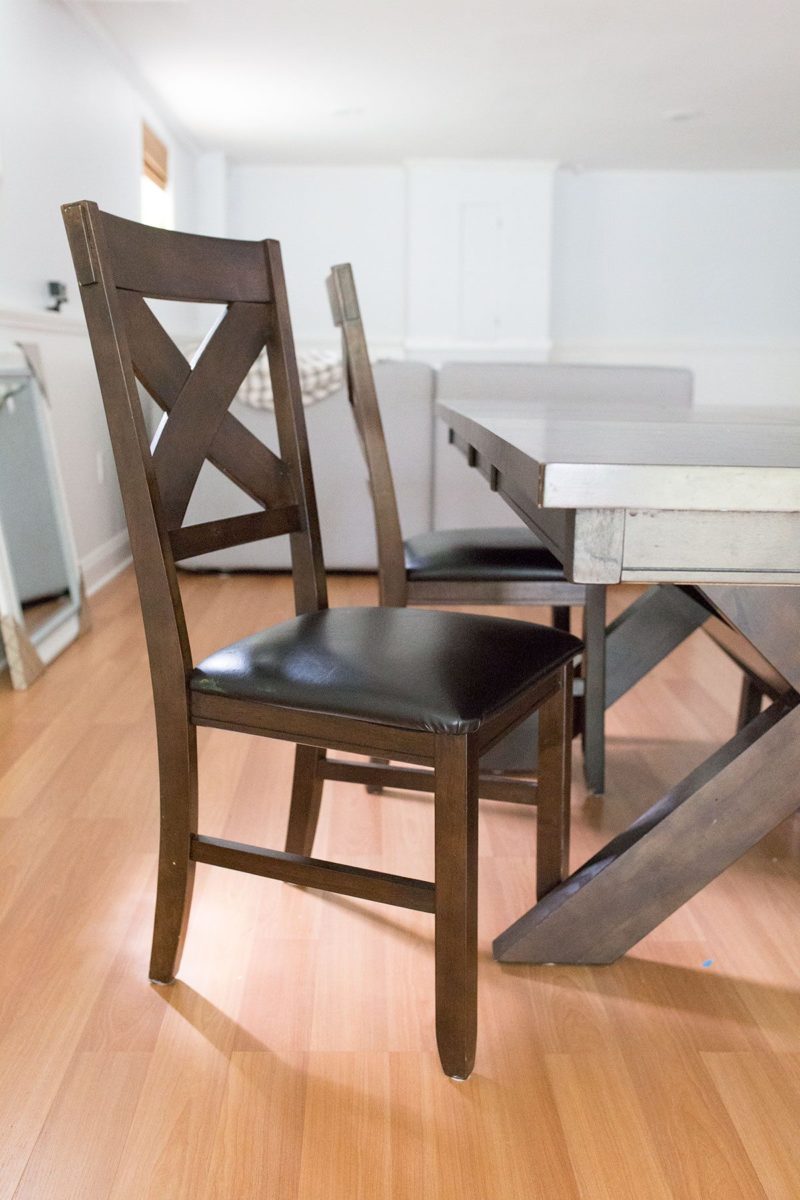 But I loved the bones — the frame of the table and the fact that we can put in the leaf for entertaining guests. So I decided to give it a major face lift instead of just replacing it.
DIY Chalk Paint Dining Table Makeover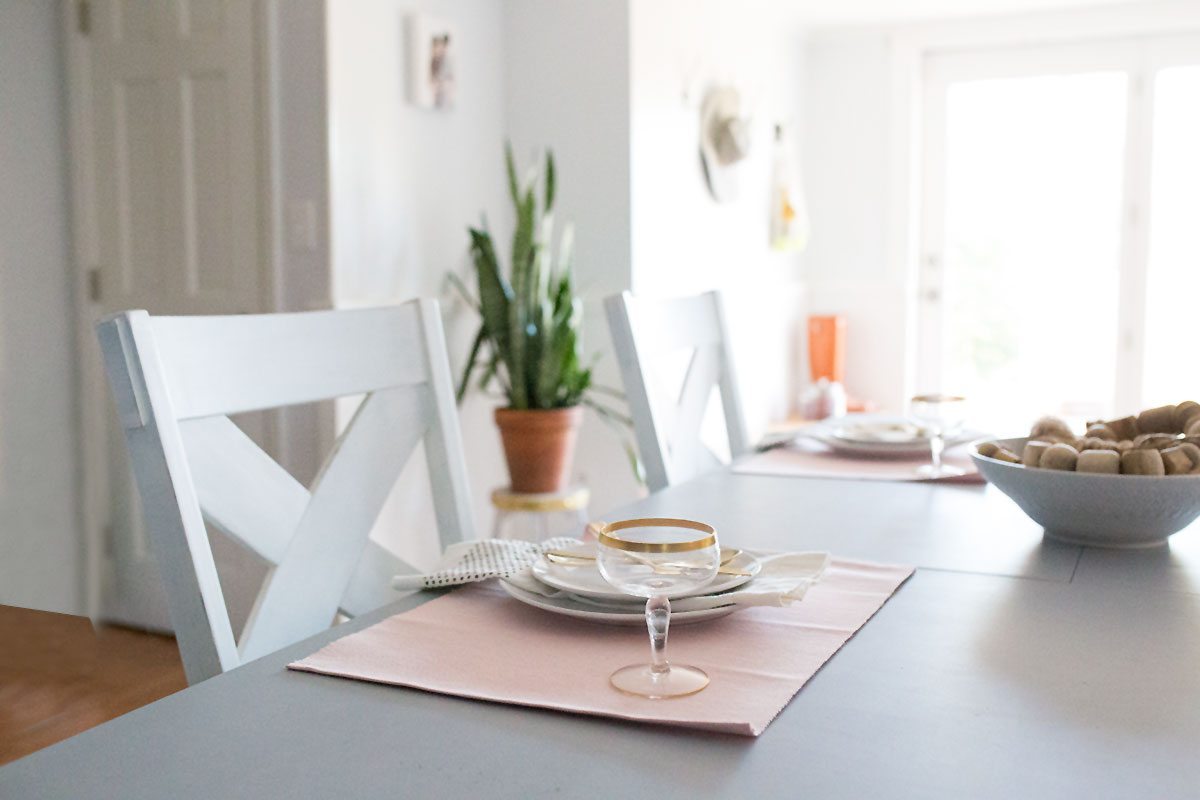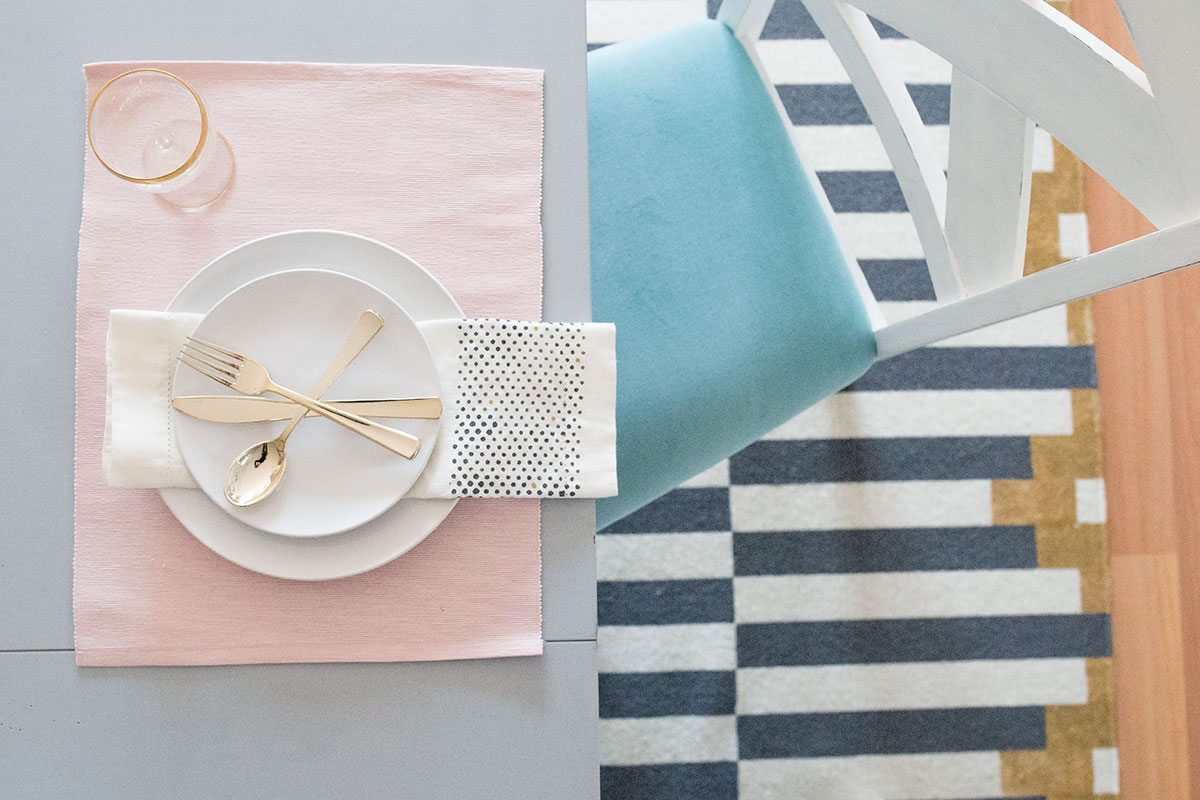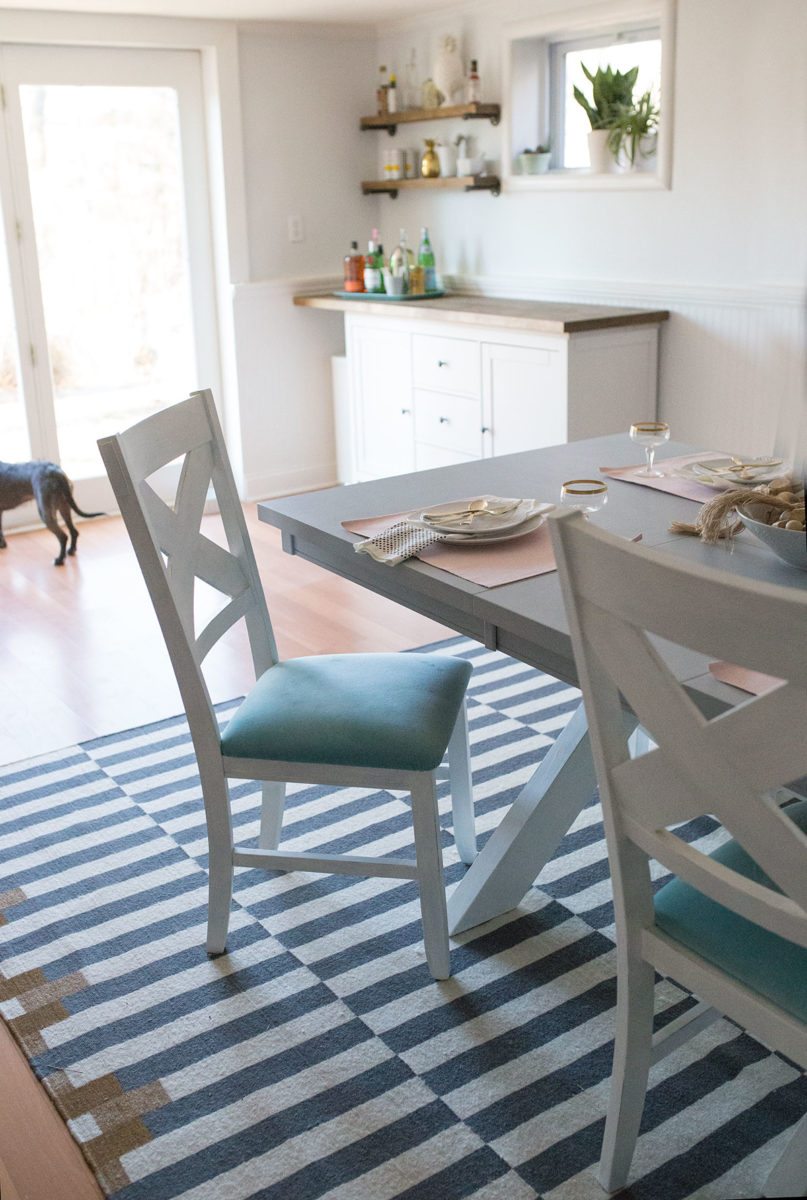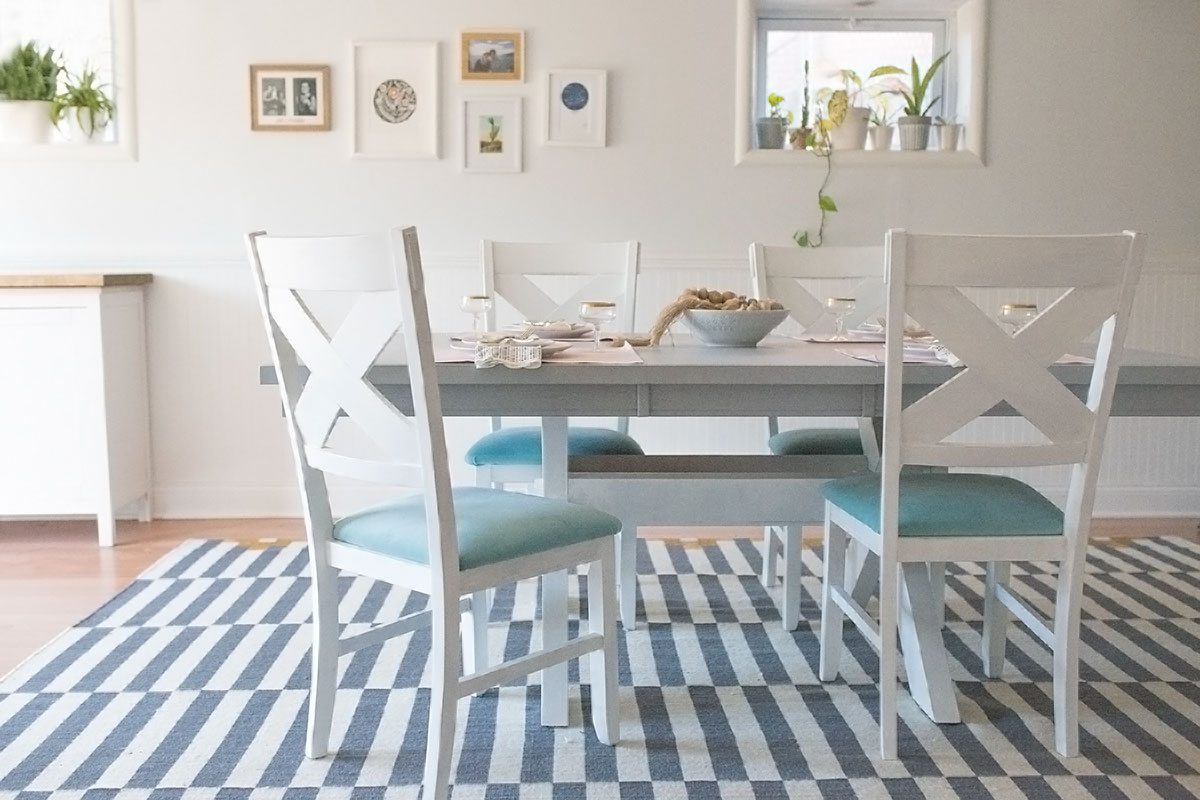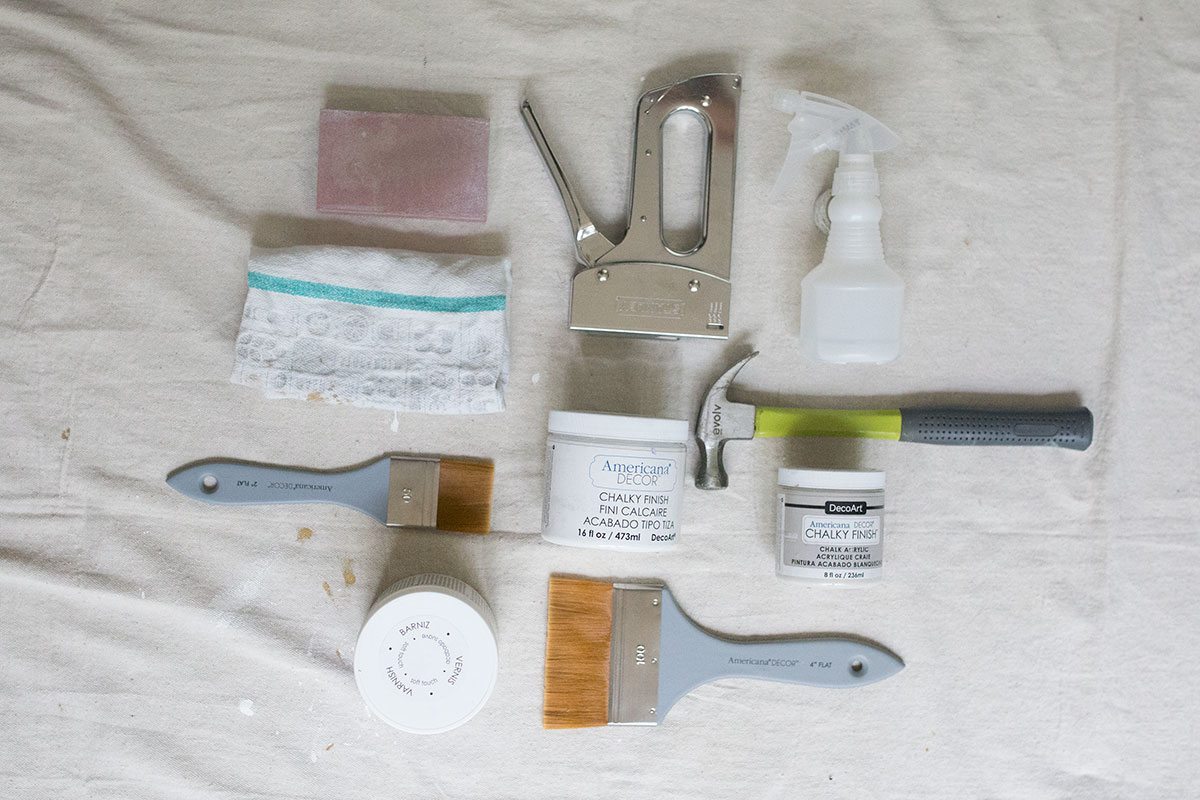 Supplies
Hammer
Staple gun and staples
All purpose cleaner
Sandpaper
Lint free rag
Paintbrushes
Instructions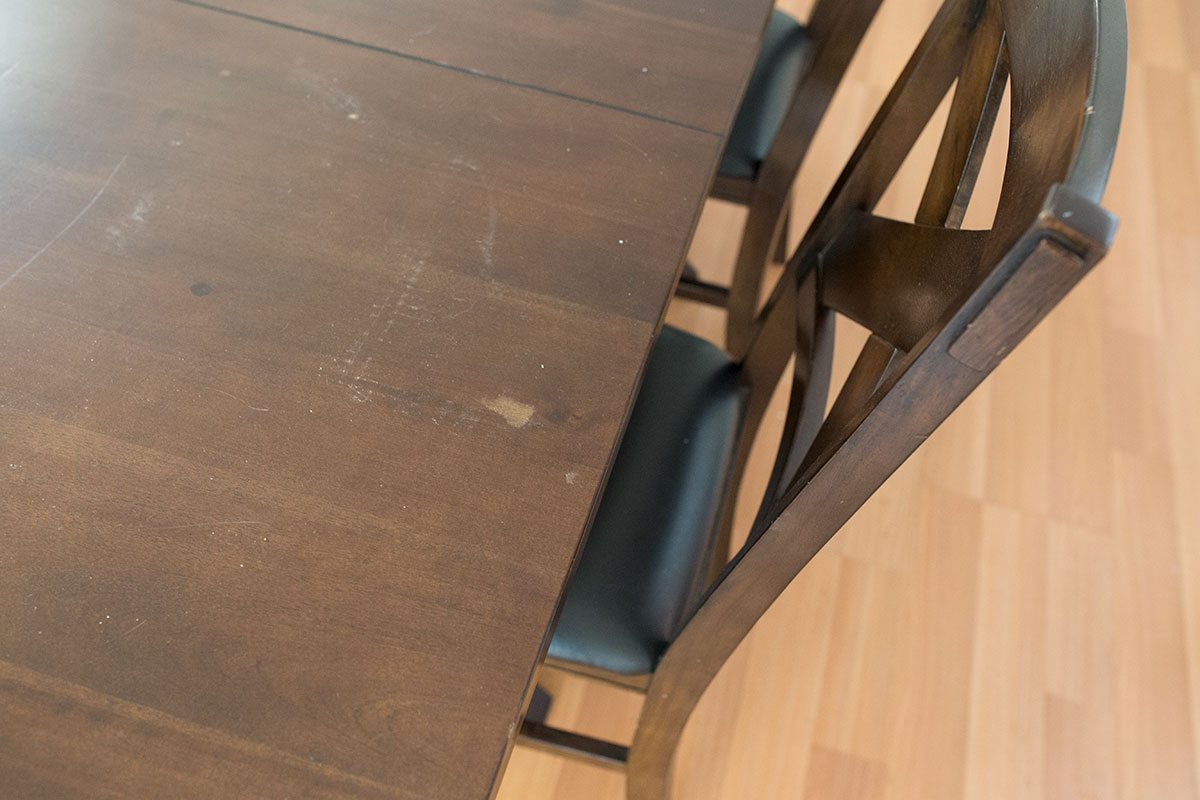 1. For the table and chairs, begin by sanding any imperfections to provide a smooth, even surface.
2. Clean everything thoroughly with a lint-free cloth and all purpose cleaning spray or white vinegar mixed with water.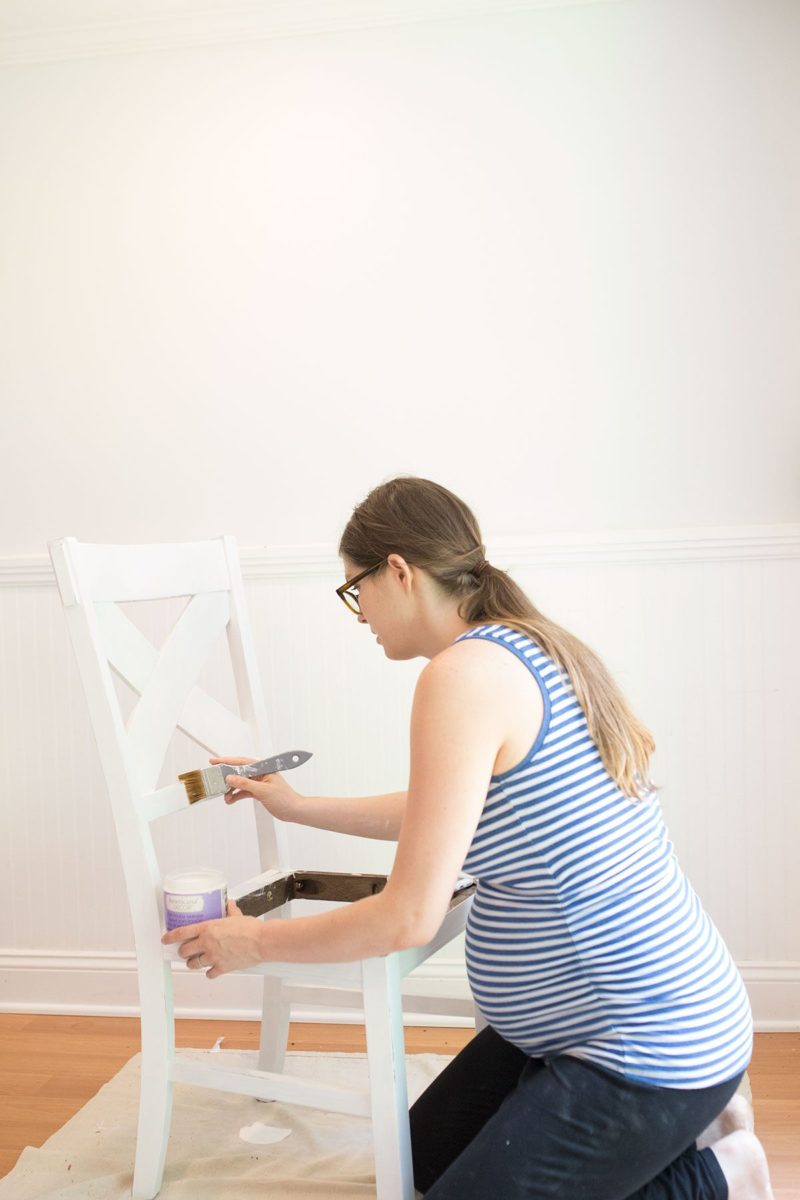 3. Brush on thin, even coats of chalky finish paint. You don't need to prime the surface with chalk paint, and a lot of the time, it's supposed to take a single coat.
I did end up needing three coats of the white and two coats of the grey to cover the dark wood and black finishes.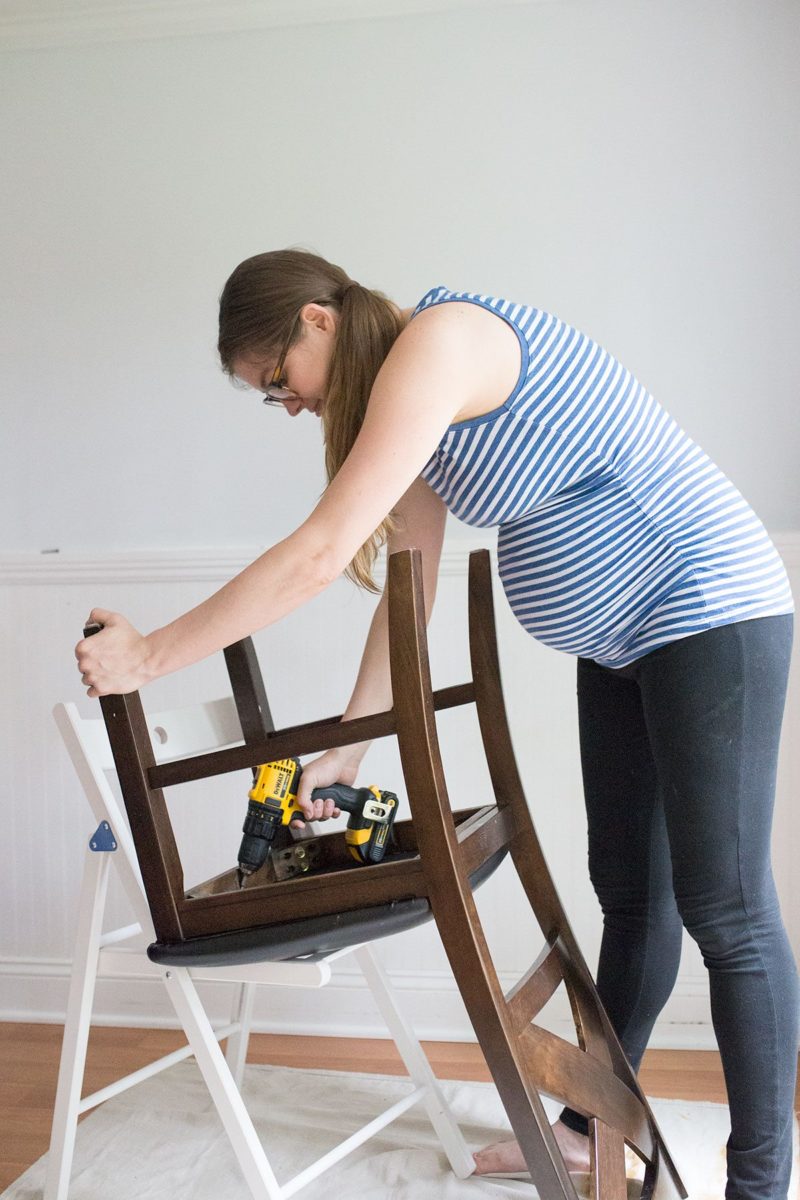 4. To reupholster the chairs, begin by unscrewing the seats.
5. Remove the staples, and lift off the existing seat cover.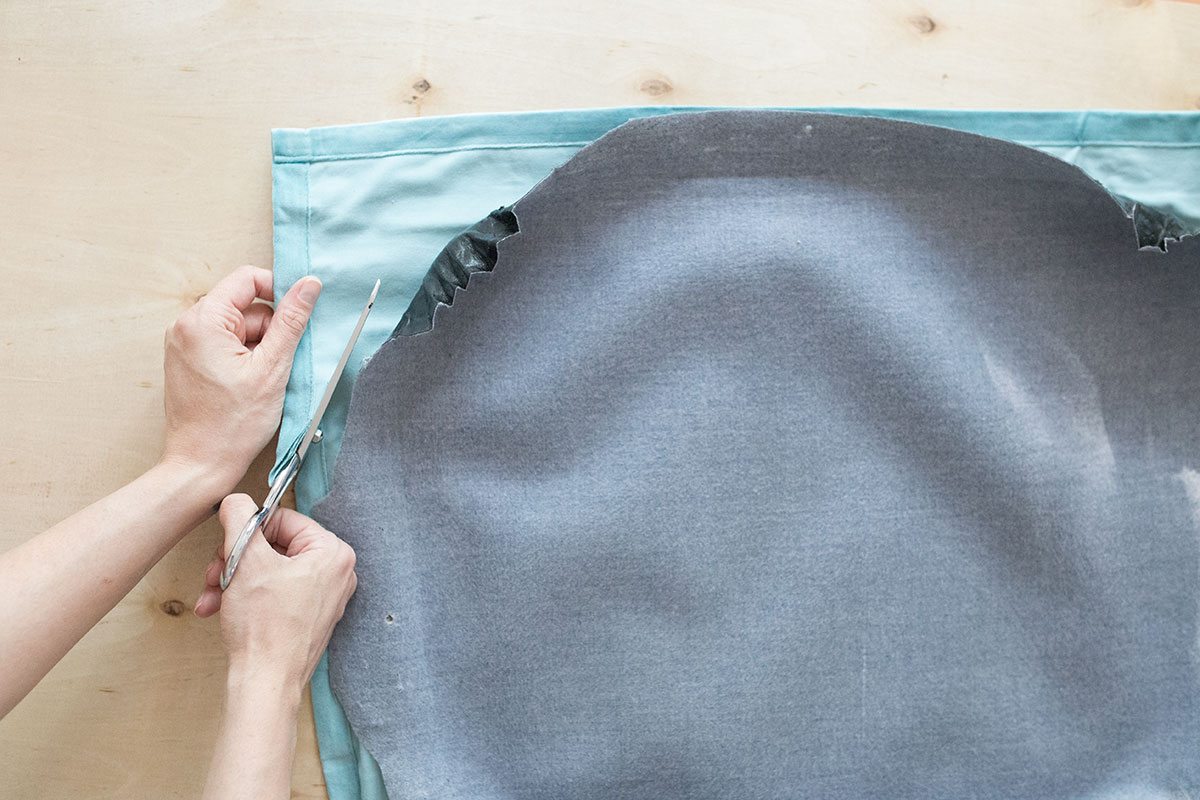 6. Use the original cover as a template to cut a new cover from the curtain fabric.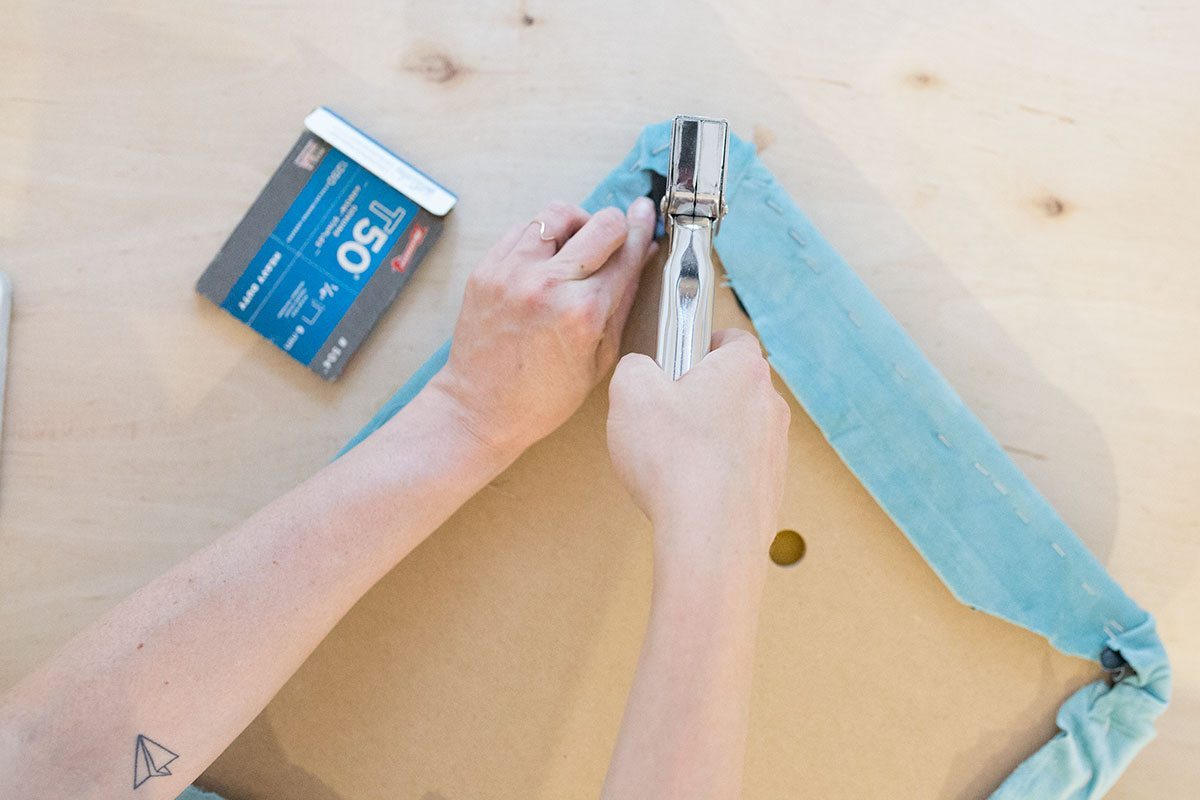 7. Staple the curtain fabric (over the original cover) back onto the seat, and screw the seat back on.