Get DIY home workshop ideas, and get inspired by this amazing before and after!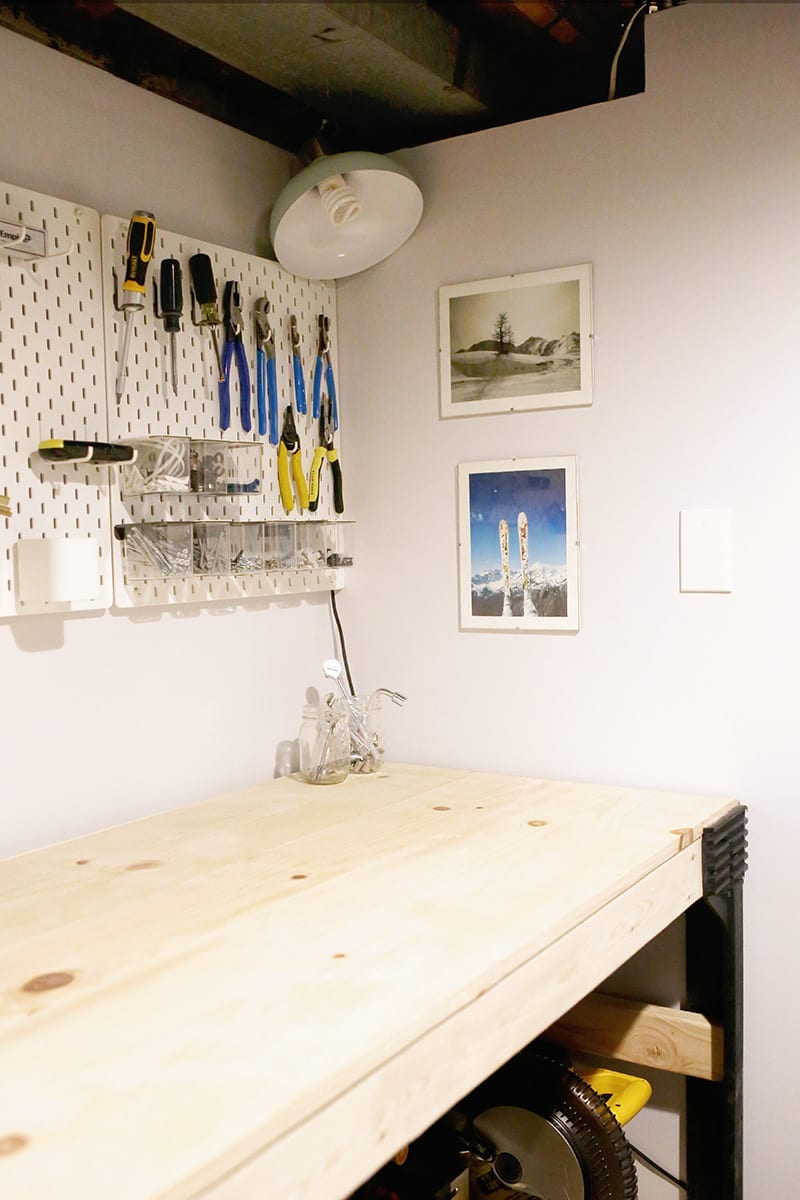 This summer will mark three years in our house, and it's still such a work-in-progress.
We did our living room basement makeover last year and my guest room office makeover the year before.
All that's left in the basement is Cricket's playroom and … THE DUNGEON!
The playroom is still the hottest mess in the house.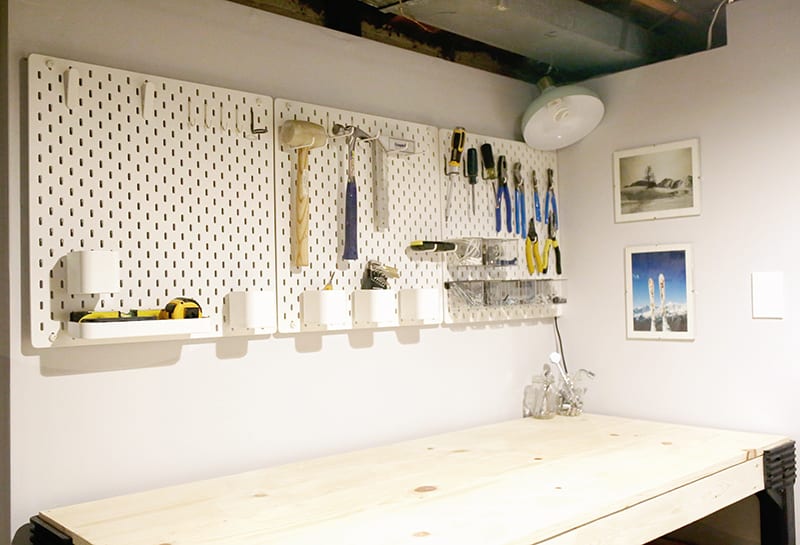 So for today, we're going to focus on the dungeon, in case that wasn't obvious.
But first, today's post is part of the At Home DIY Challenge. This month's theme is "home improvement," so if you're in a fixer-upper place in your home's life, check out the other 40ish participating blogs!
See more DIY Home Improvement Projects

Before I dig in, I want to mention that this is my first blog project that was 100% Andrei's handiwork. He ideated and executed the whole thing entirely himself. He did so much of the work late at night and on his busy weekends, and I'm so proud of how it turned out!
This room has been a gross mess since way before we moved in. Our house was built in the early 1950s, and it has been Frankensteined together piece by piece ever since.
We dubbed this room "the dungeon" because of its cinder block walls, cobwebs, exposed wires, and yucky, musty vibes.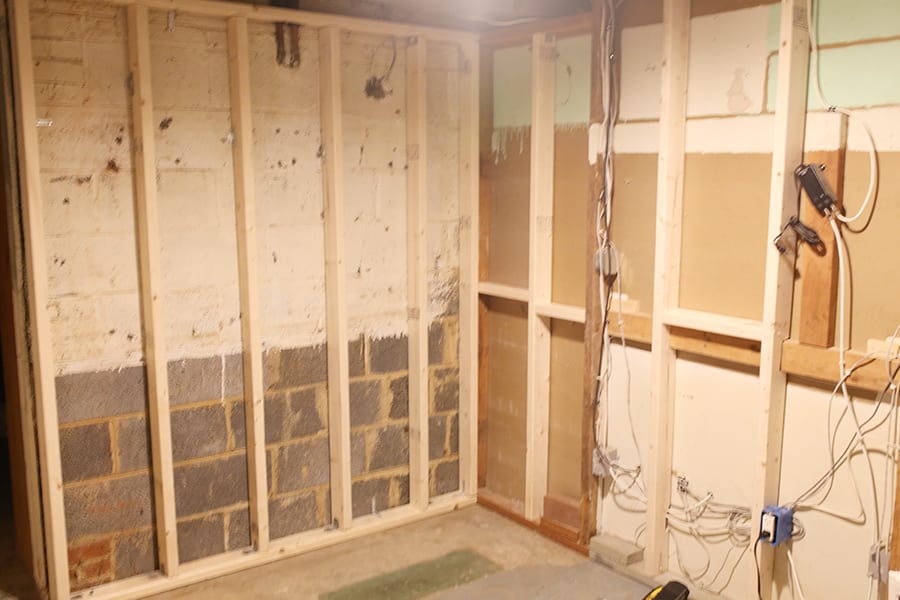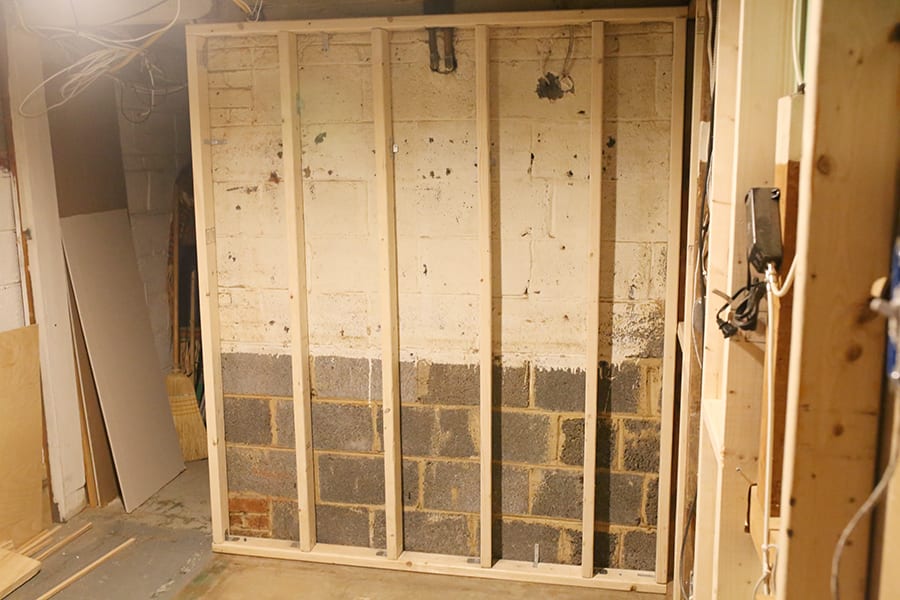 This is by far not the earliest photo. I'm still trying to dig those up from wherever they may be.
This was after Andrei pulled apart the bizarre workbench and shelving setup piece-by-piece.
It was hilarious how many types of wood and layers of paint we found along the way!
He framed the wall studs in preparation for some actual civilized drywall.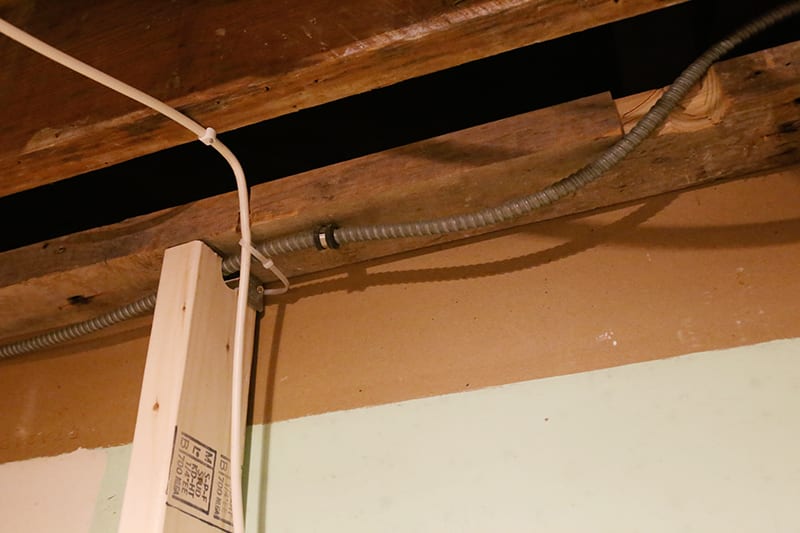 All the weird wires and pipes gave him a hard time, but he found a way around (literally) everything, like this notch he cut out of the stud here.
If you're going to do something like this, make sure that you're only cutting out a tiny bit so that you don't compromise the structural integrity of a stud or beam.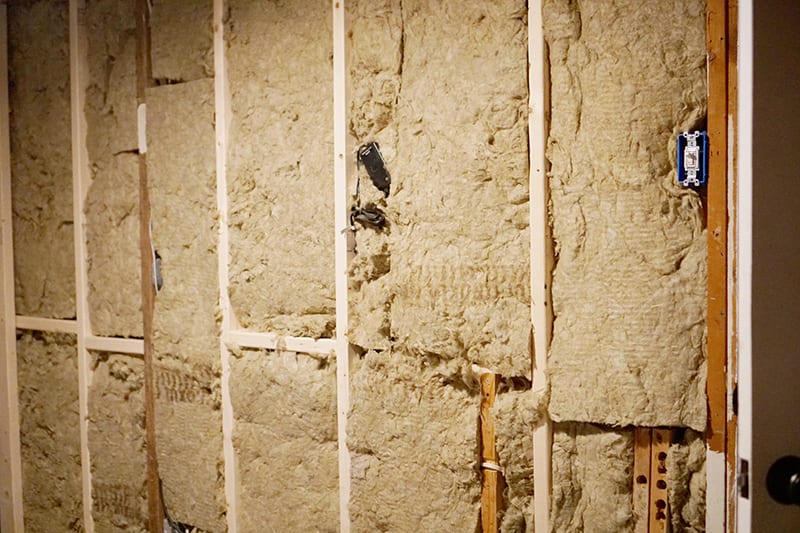 He only insulated the wall that connects to Cricket's playroom because we're very focused on energy efficiency.
This will keep her playroom warmer in the winter and cooler in the summer, but we didn't waste any materials insulating the part that connects to the uninhabited nook behind the workshop.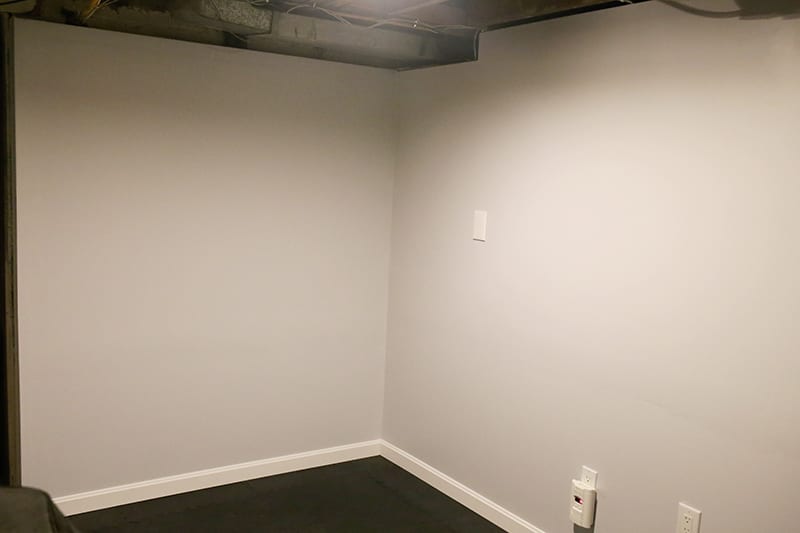 Andrei spent several days on these walls, which are still blowing my mind. He installed drywall over the new studs, and then he painted them a nice, neutral grey.
He even moved the electrical outlet to the ideal spot and added baseboards.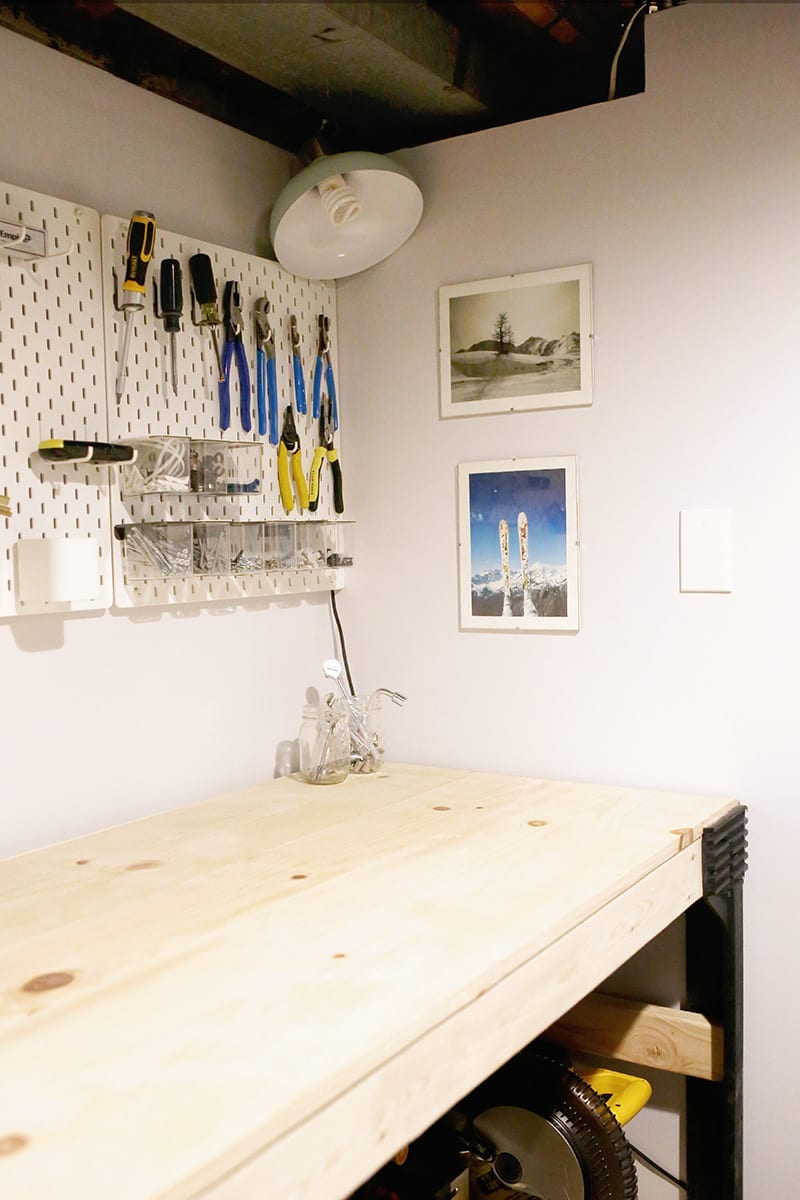 Custom DIY Workbench
Hands-down the best part of the room, though, is the custom DIY workbench Andrei built to replace the bizarre mess that infested the room before.
He used the 2 x 4 Basics Workbench Kit to make something the perfect size for this very compact space. The kit calls for a plywood top, but we wanted something that was going to be super durable and sturdy over a lot of time and pressure.
What you see here is actually three pieces of solid pine board, but to save money, you could definitely still do plywood and just replace it years down the road if needed.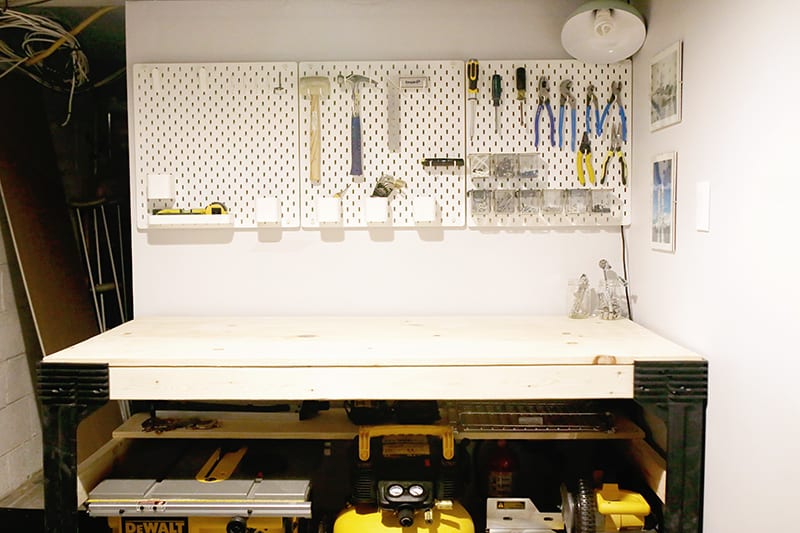 Above the workbench is the SKÅDIS pegboard from IKEA. You could use any peg board you want, but this system is a little bit upscale and offers a ton of mounting and hanging options.