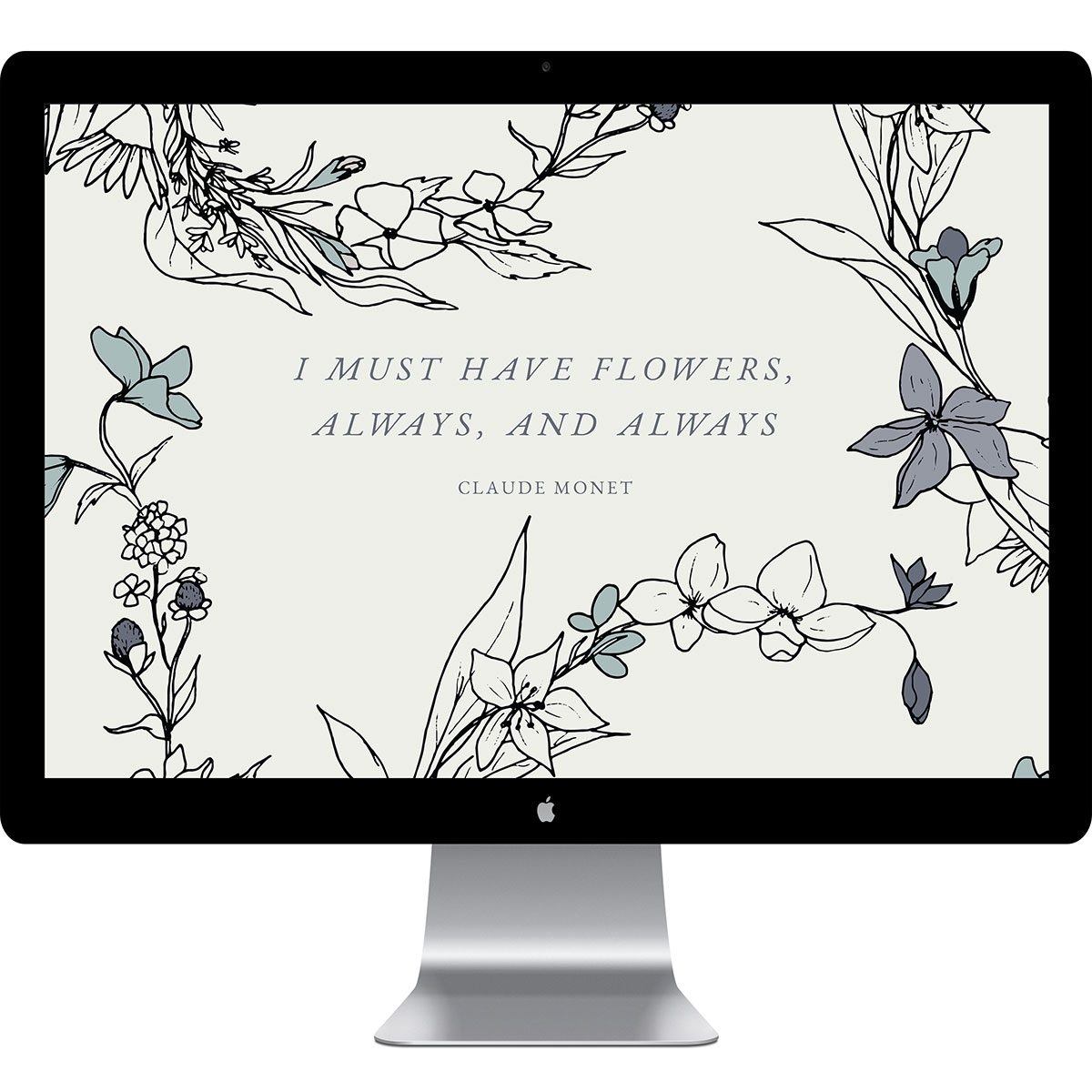 I'm really excited to try something new in 2018.
When I started planning for the year, I knew I wanted to really create a stronger sense of community around here. One of the ways I've decided to do that is by featuring different artists and helping you get to know them better.
Each month I'll showcase an artist with a computer and phone wallpaper they've designed and a little interview.
Read on for my interview with this month's featured artist and your free wallpapers.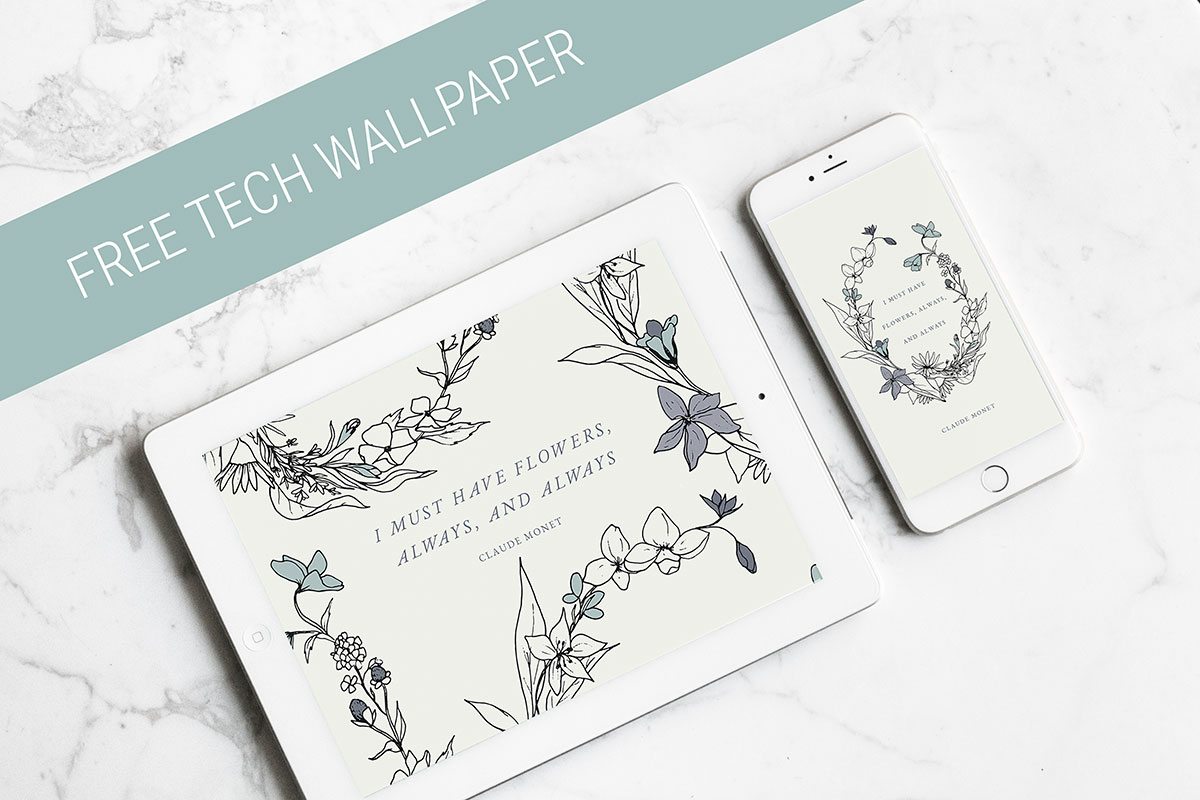 About the Artist
Genevieve Ali is an artist and designer based in Westminster, Maryland, who works with soulful creatives to hand-craft meaningful brands. She also runs a little online shop featuring nature-inspired art and paper goods to bring a little more floral magic into lives and homes.
Find her here: Website / Instagram / Facebook
How did you become an artist?
I was always an artistic child, so my illustration, lettering, and artwork started from a young age. I actually tried not to pursue it professionally, always envisioning myself as a writer, editor, or journalist. Flash forward to getting a bachelor's in creative writing, then to a career in publishing, then a switch to marketing.
Each time I moved jobs, I thought it would fulfill me the way my past ones hadn't, and quickly I realized I needed a creative outlet and a way to start carving my own path in the professional world. So I started using my calligraphy and illustration skills to create personal and wedding stationery. Ultimately I transitioned into doing primarily branding and design work, which beautifully merges my marketing background with my artistic loves.
What's your favorite thing you've ever created?
Yikes, this feels impossible! A couple favorite branding projects were for Still, a New England floral designer, and Love June, a Helsinki-based floral and event designer.
What's the weirdest request you've ever gotten?
I'm not sure if I've ever gotten a weird request. The people who come to me are all wonderful and I tend to be the weird one when we pair up! A couple cool requests I've gotten have been for tattoo designs. I'm always really blown away that someone would want my art or lettering on their body forever, and it's an honor to create pieces that have such depth of meaning.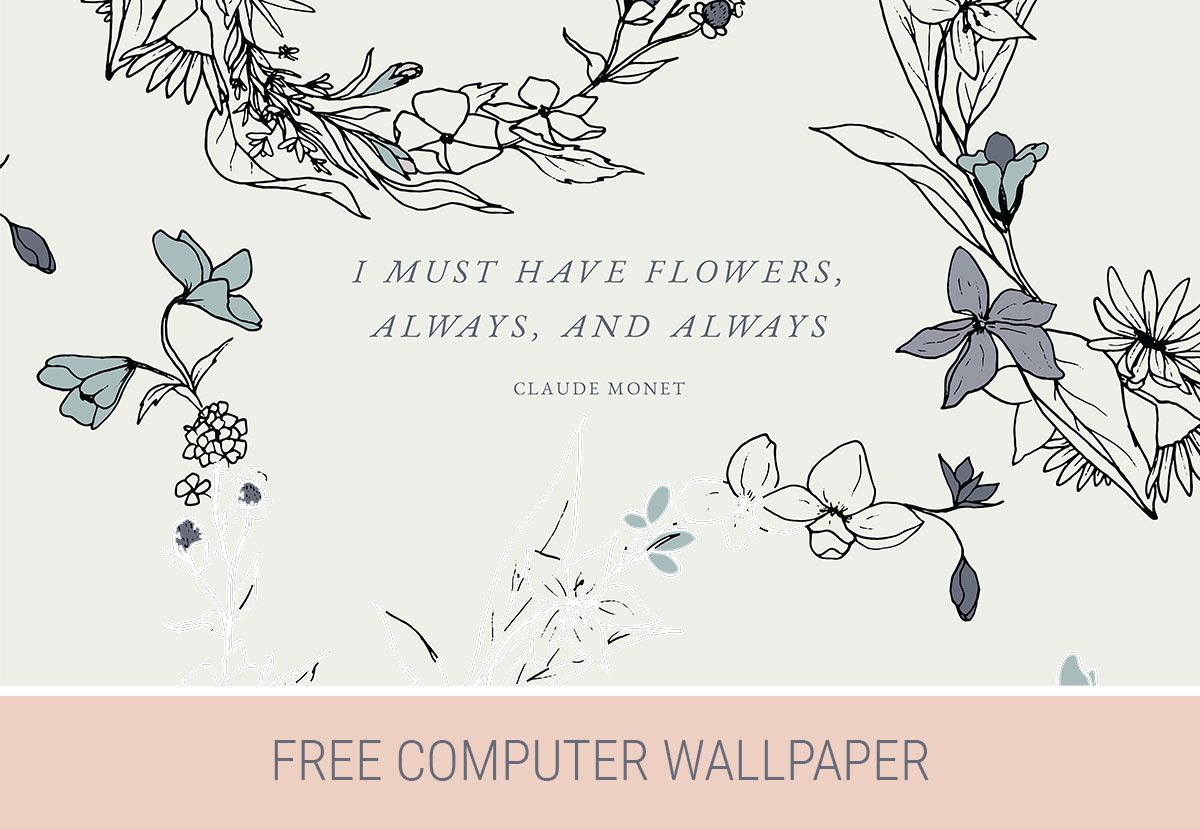 Download January 2018 Wallpaper
On your phone, you can hold down the graphic to save it. On a computer, just right click to save. Please note that these wallpapers are for personal use only and are not to be redistributed, sold, or edited.
Download the January 2018 Wallpaper for iPhone
Download the January 2018 Wallpaper for Computer or Tablet