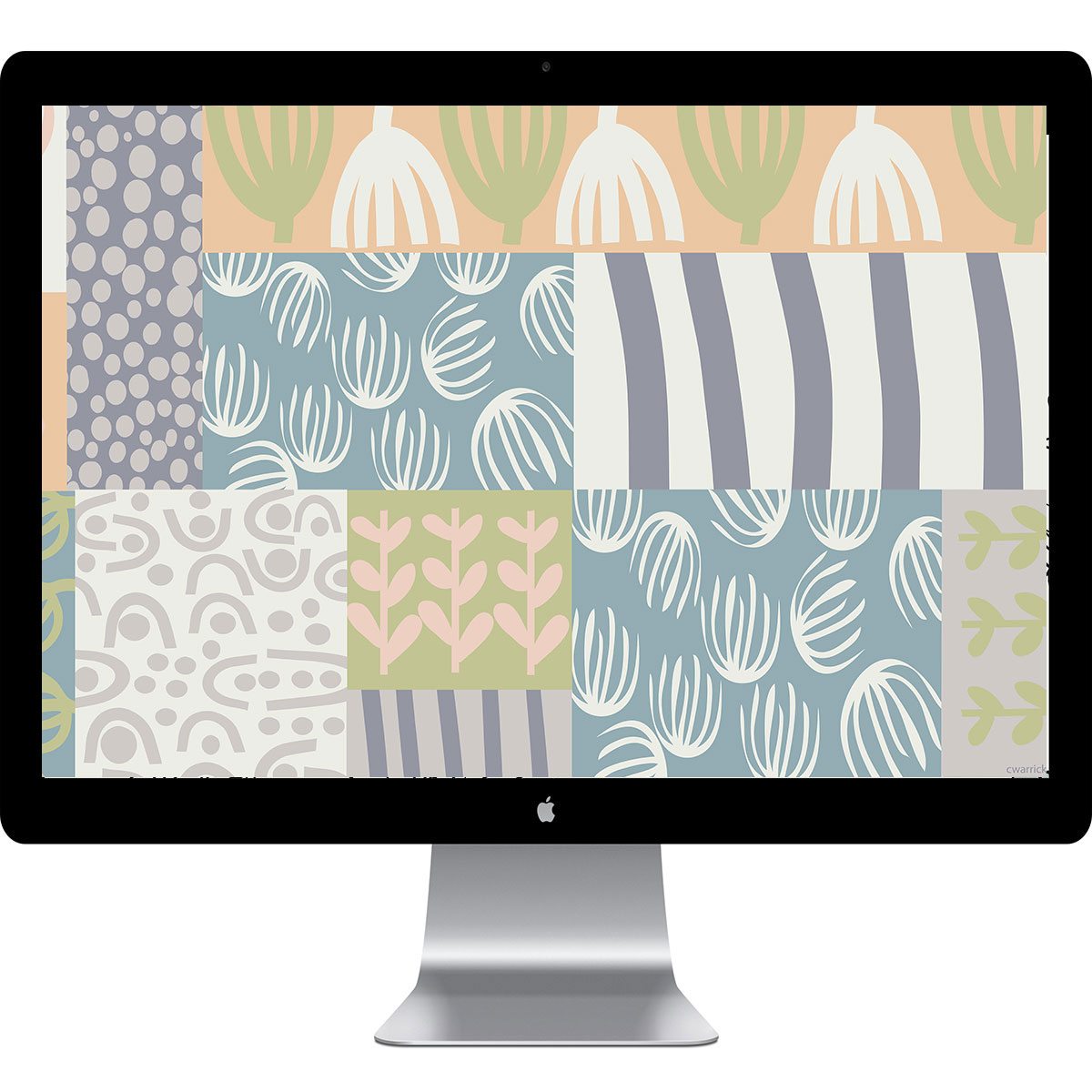 I'm tragically  far behind posting this, but February got away from me in a big way.
But I hope you'll all be able to forgive me given how fun and beautiful this month's wallpaper is! This month's artist, like so many creatives, took a meandering career path to get where she is today, and she has done it spectacularly.
I love all her pretty patterns, but besides this wallpaper, I'm particularly fond of her cheerful lemons!
Read on for my interview with this month's featured artist and your free wallpapers.

About the Artist
Cheryl Warrick is a painter and surface pattern designer living in Boston. Her paintings are collected nationally and internationally and her surface patterns can be found on home decor items, greeting cards, and fabrics.
Find her here: Paintings / Design / Instagram / Facebook
How did you become an artist?
I was always drawing and painting in high school. I ended up going to nursing school because I was told it was the "practical" thing to do. After nursing school,I found myself working in my sketchbooks again! I slowly started taking continuing education watercolor classes. I kept working as a ICU nurse every weekend, and I was eventually able to go to art school full time and finish my degree in painting.
Since graduating art school, I've been exhibiting my paintings and working as a freelance surface pattern designer. When I look back, I am really happy that I didn't give up on my dream to create.
What's your favorite thing you've ever created?
One of most favorite things I have made is my Creative Market shop.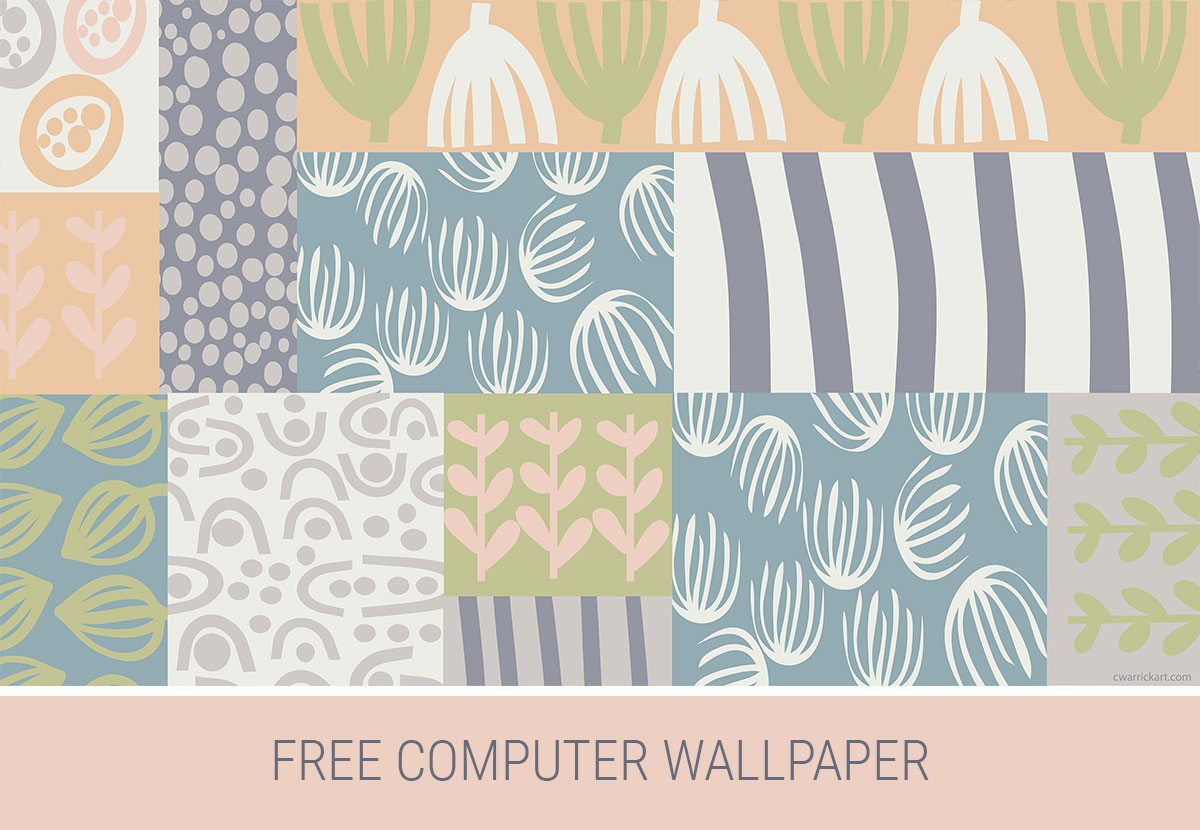 Download February 2018 Wallpaper
On your phone, you can hold down the graphic to save it. On a computer, just right click to save. Please note that these wallpapers are for personal use only and are not to be redistributed, sold, or edited.
Download the February 2018 Wallpaper for iPhone
Download the February 2018 Wallpaper for Computer or Tablet