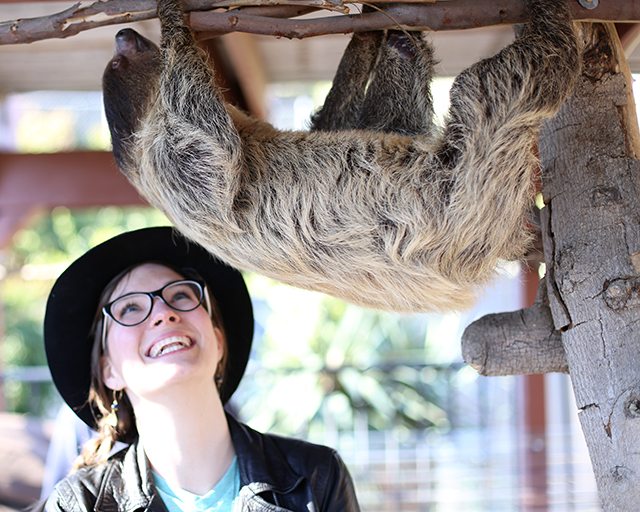 My husband knows me. Like, really, really knows me. All I want for my birthday, Christmas, our anniversary — you name it — is animal time. He's made something of a tradition of taking me to see all sorts of creatures to mark various holidays and occasions, and he outdid himself this year. He took me to Nurtured by Nature, where I got to meet Chewy the sloth!!! I'll be sharing more surprised from that visit soon, but for now, let's just focus on the fact that I GOT TO MEET A SLOTH, shall we?!
I'm ashamed to say I didn't go full Kristen Bell when I found out about the sloth, but I wasn't far from it, as evidence by this picture Andrei caught of me as they were telling us we were going to meet a sloth: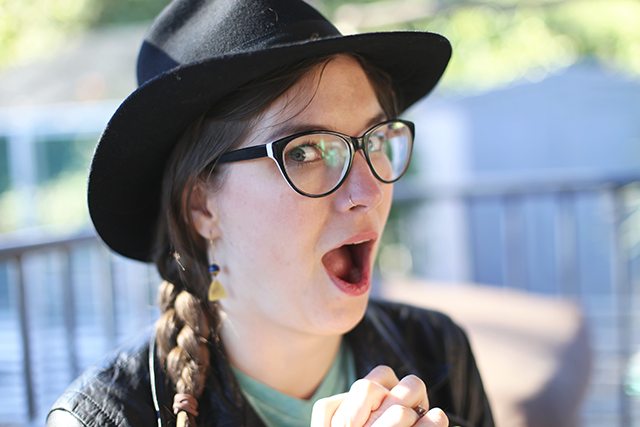 Pardon the terrible picture, but this should give you an idea just how freakin' precious Miss Chewy really is. She's hanging on to her "dad" like a baby! She was just the sweetest little thing! Up close, her fur looked sort of coarse, but it was actually really soft.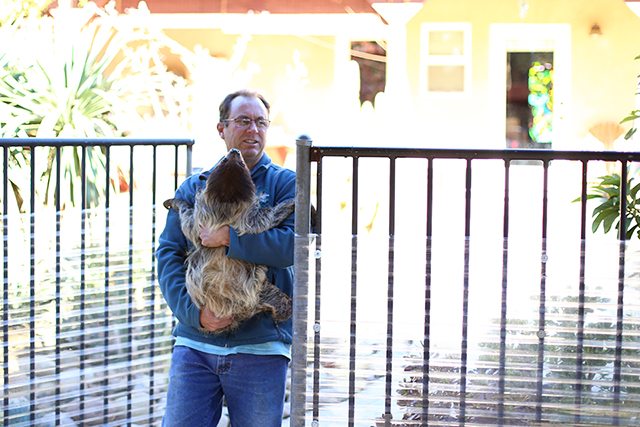 Additional Animal Hugs