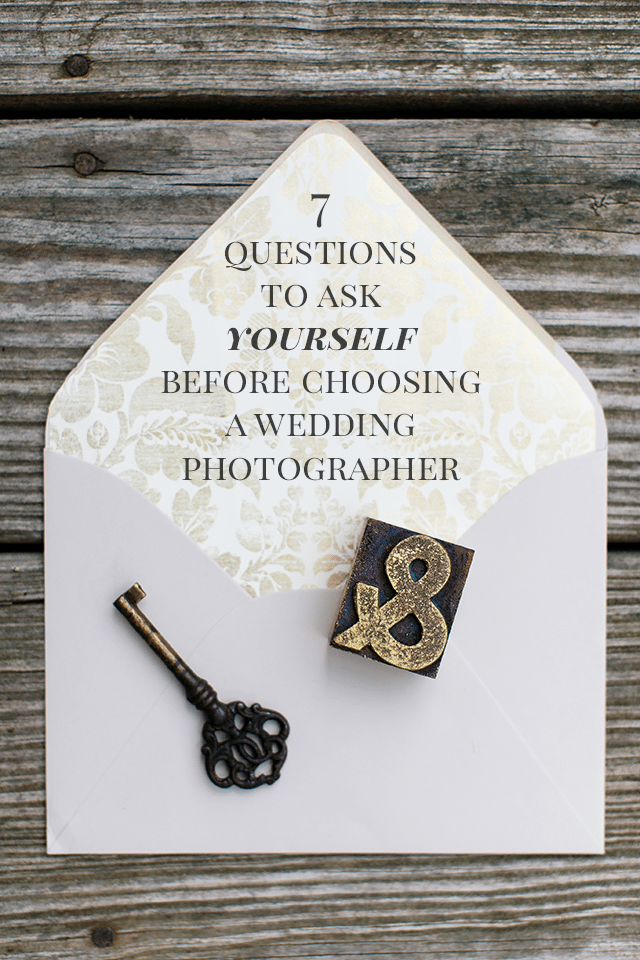 Today I'm excited to have a guest post from Alicia of Love Knot Photo! Alicia fancies herself one of those graceful, put-together girls who can wear heels (and not wobble) and drink martinis (without spilling). Instead, she's the girl who wears Converse with dresses, drinks bourbon when she's casual and Scotch when she's fancy, and can name all of the Mercury 7 astronauts, but not a single Real Housewife.

Find Alicia here: loveknotphoto.com / IG: @loveknotphoto
Oh, wedding planning. Few things create as much stress in a couples' life as planning a wedding. I know that you have a lot of information being thrown at you from every direction – wedding magazines, bridesmaids, your mom – and that it's terribly difficult to make a decision. Breathe. You can get through this.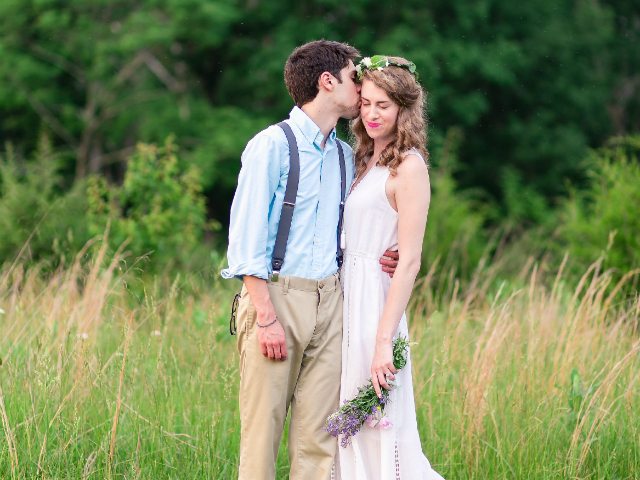 Chances are, somewhere along the way you've stumbled upon one of those lists of questions to ask before choosing a wedding photographer. Some of the questions on there are good, and others are a bit overkill, but if asking them makes you feel better, then go for it. Either way, any legitimate photographer should be able to answer your questions. It's up to you to decide if their answers are acceptable. But hold up – there are a few more things you'll want to consider before booking your wedding photographer.
And as a wedding photographer myself, I feel like I may be qualified to help you out here. 
1. Do you get along with this person?
Your wedding photographer is going to be with you for at least eight hours on your wedding day, and I mean with you. It's key for both the couple and the photographer to make sure there's a great connection, or else it'll be a very long day. Try to meet up in person (or at the very least, arrange a Skype chat) to see how you get on. It's best to be sure before you pay any nonrefundable fees.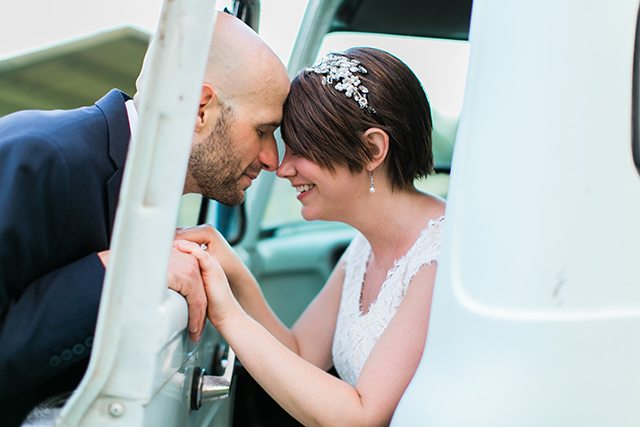 2. Does your potential photographer fit with your own style?
Before hiring a photographer, think about the style you most gravitate toward. You won't be too happy if you're into edgy/grungy photos and you hire a photographer who specializes in naturally-lit pastels. If you hire a photographer who is photojournalistic and you expect them to pose you on the day of the wedding, you'll likely be disappointed. If you hire a fine art photographer, but don't schedule time into your wedding day for them to do their thing, well, you get it. You get the idea. Photographers have their own style and will not change for your wedding. Keep your style in mind as you're searching for potential photographers.
3. Do you want one or two photographers?
Many couples prefer two photographers to ensure more coverage of the day. And many photographers shoot as teams (or hire second shooters) for the same reason. Still, plenty of photographers go it alone, so make sure you know what your preference is (if you have one) and find out how the photographer does it. I shoot as a team with my brother, and if one of us isn't available, we hire a second shooter.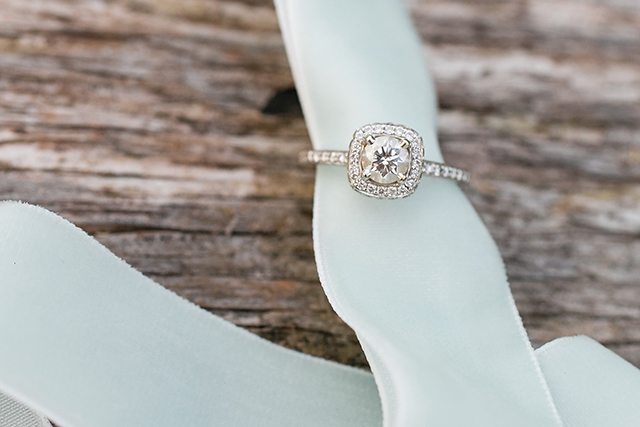 4. You will not own the copyright for your images.
This is important to know. Many of those question checklists will encourage you to ask about photo rights, and a lot of people interpret that as copyright. This could be a blog post all on its own, but here's the rundown: Legally, the creator of the image (the photographer) owns the copyright to the image. He or she may do whatever they like with the image, including selling it for advertising (most wedding contracts include a model release stating this in fun legal terms). Most photographers will grant you the rights to download and print the images (with some stipulations, such as credit on social media), but the ownership will ultimately remain with the photographer.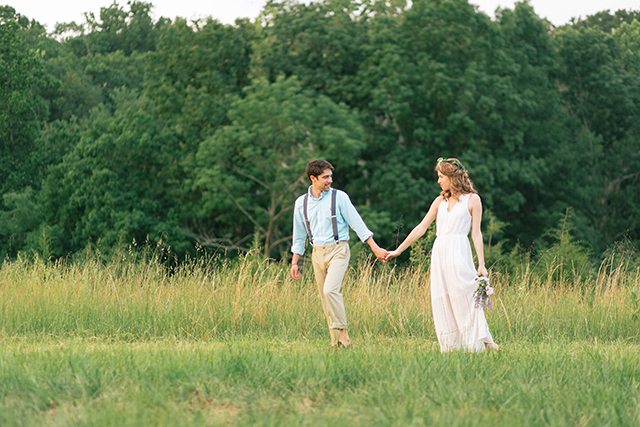 What does this mean for you? Mainly that:
You can not sell the photograph for advertising, or furthermore publish it anywhere without the express permission of the photographer. Generally, photogs will gladly oblige if you want to submit your photos for publication (if we haven't already done it first!), but it's best to seek permission.
You should not post the image on social media and crop out any watermarks (as of now, I do not use watermarks)
You should not edit or alter the photo besides cropping, conversion to black and white, etc. From a photographer's perspective, if a client takes one of our professionally edited photos and applies an edit to it that is way beyond our style, and then posts it on Facebook with our name attached to it, people will view this and believe it's what we created. Again, this goes back to finding a photographer whose style meshes with yours so this won't be a problem.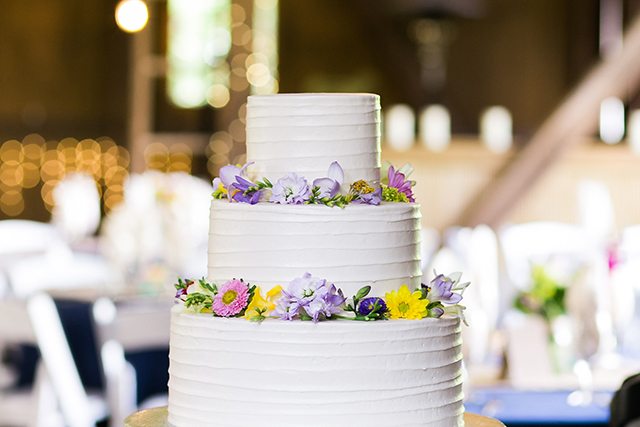 5. What will professional prints cost?
Sure, you've just shelled out a couple thousand dollars for your photographer, but after the wedding you want prints. And you've seen the proof that pro lab prints are far better than anything you'd get from Walgreens, Target, etc. Print prices can range from single dollars to triple digits. Every photographer is different, and so are their prices.
6. Don't rule someone out if they haven't shot at your venue before.
For some reason, this one is always on those question lists, but we suggest you ask out of curiosity rather than as a dealbreaker. Of course it's a bonus when a potential photographer is familiar with your venue. We love shooting at places more than once because we know what to expect ahead of time. But this shouldn't discourage you from choosing someone who hasn't photographed at your specific venue. As long as you find someone who is proficient in both indoor and outdoor photography, and you know you can trust their experience, it shouldn't be a problem.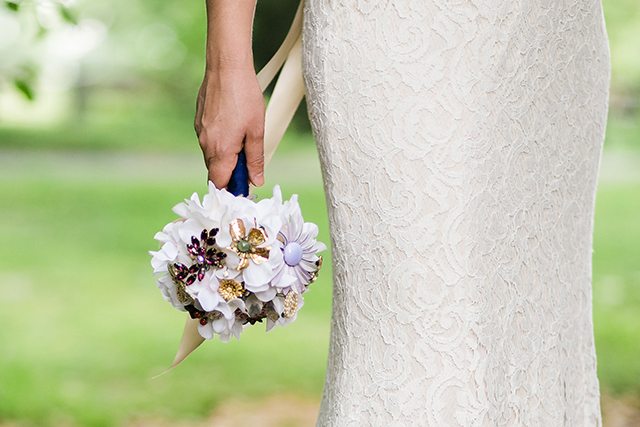 7. What time is your wedding?
Even though we all swoon over beautiful wedding images that were taken in gorgeous daylight, if your ceremony is taking place at 6pm in the dead of winter, or if your reception is being held indoors no matter what time of year, you'll want to find a photographer who knows their way around external lighting. While most of us display naturally-lit photos on our websites, you'll probably need to dig a little deeper into a photographer's portfolio to find those night time images. Seek out reception photos, or straight up ask your photographer to show you an entire wedding gallery that features non-daylight shots. You'll want to be sure they can photograph well once the natural light goes away.
Keeping these things in mind as you search for a wedding photographer will hopefully help you navigate the sea of options. Happy planning!
All images by Love Knot Photo