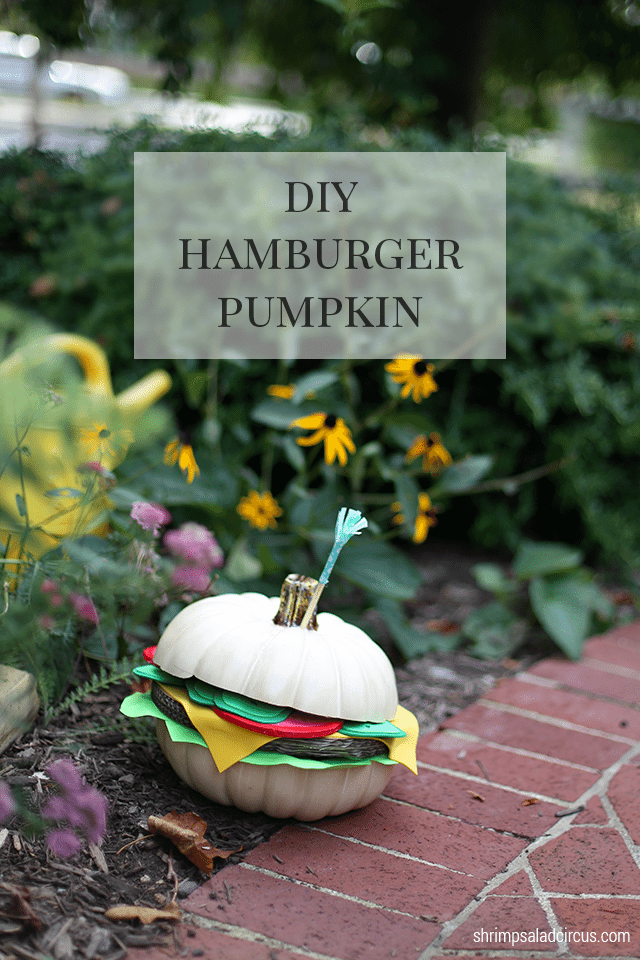 I know it seems early, but guess what, you guys? Fall is right around the corner!
If you follow me on Snapchat (I'm shrimpsaladblog), then you know what I've been working on for the September Michaels Makers challenge. If not, then without further ado, I give you my DIY hamburger pumpkin!
To kick off your own fall crafting, visit Michaels.com and check out the variety of craft pumpkins available – there is every color, shape and size you could ever want, including these fun half pumpkins, perfect for fall décor wall mounts and fun signs.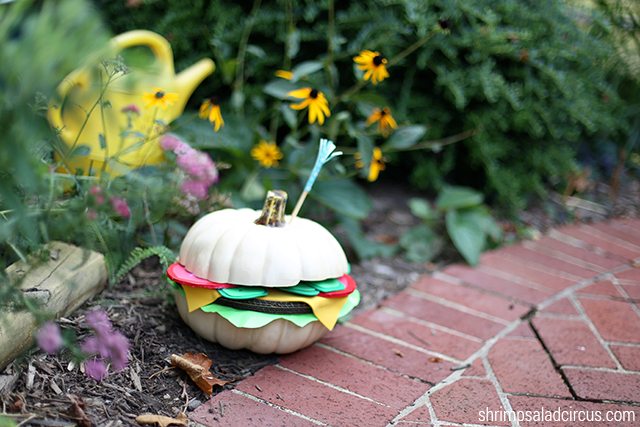 This project is especially great because, unlike real pumpkins, the craft pumpkins won't ever rot or go bad. This way, you can pack it up at the end of the season to use year after year!
DIY Hamburger Pumpkin Tutorial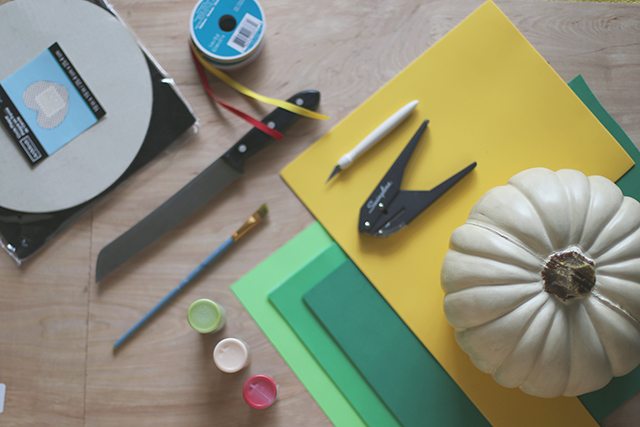 Supplies
All supplies are available at Michaels, and here's a 40% off coupon you can use!
Craft pumpkin – beige, short and wide
Corrugated cardboard
Craft foam – light green, dark green, yellow
Heavy paper – light green
Bread knife
Hot glue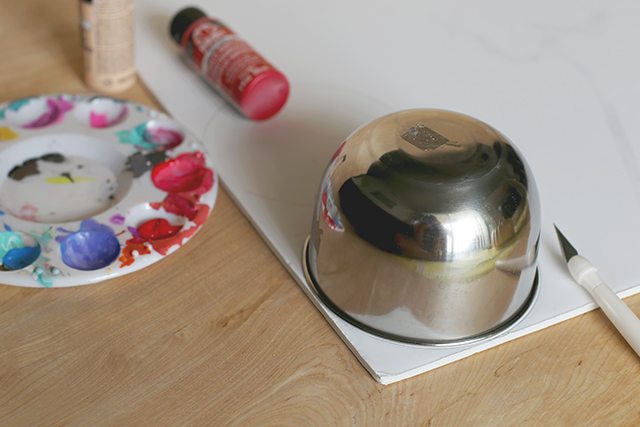 Trace a couple circles onto a piece of foam board. Cut them out with scissors or an exacto knife.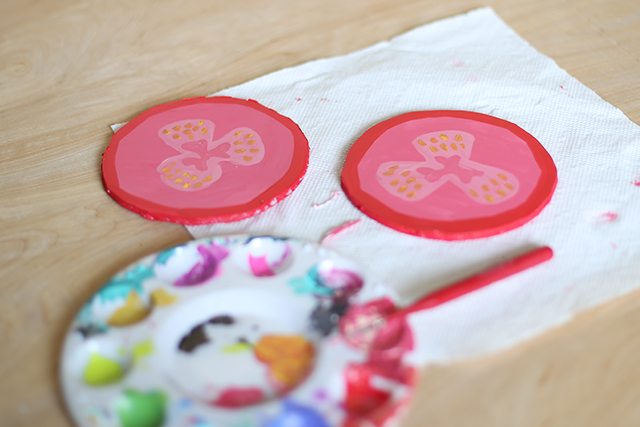 2.   Use different shades of red and orange acrylic paint to give the foam pieces a tomato slice appearance.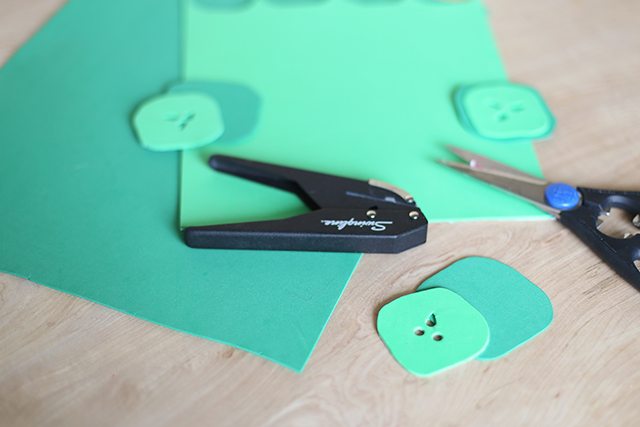 3.   Cut rough, bumpy circles out of light green craft foam. Use a hole punch to make three holes in the center to give the appearance of pickle seeds.
Trace around the shape onto dark green craft foam. Cut it out, but make it about 1/4″ larger. Adhere the light green atop the dark green.
Repeat this for 3-4 pickle slices, total.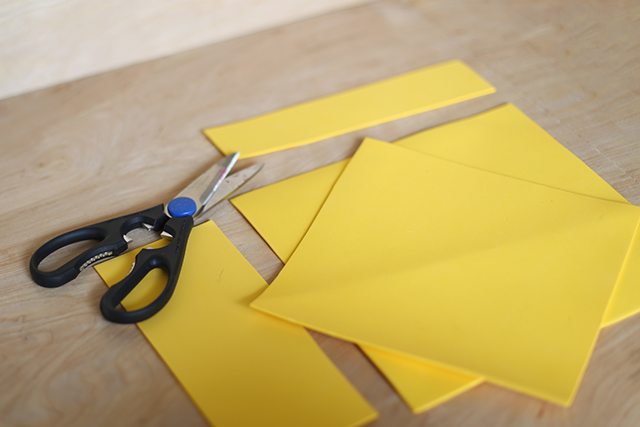 4.   Cut a slice of cheese out of the yellow craft foam. Just make sure it's big enough to fit over the cardboard circles with enough to hang over the edges a little bit like melted cheese.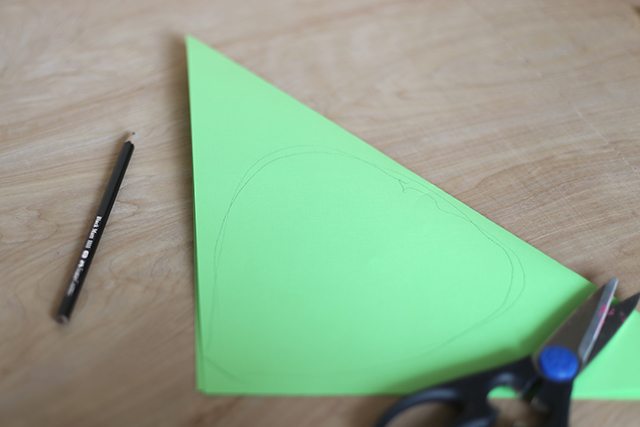 5.   Fold a piece of heavy 12″x12″ paper in half diagonally. I used scrapbook paper and freehanded a lettuce leaf shape onto it.
Cut through both halves of the paper.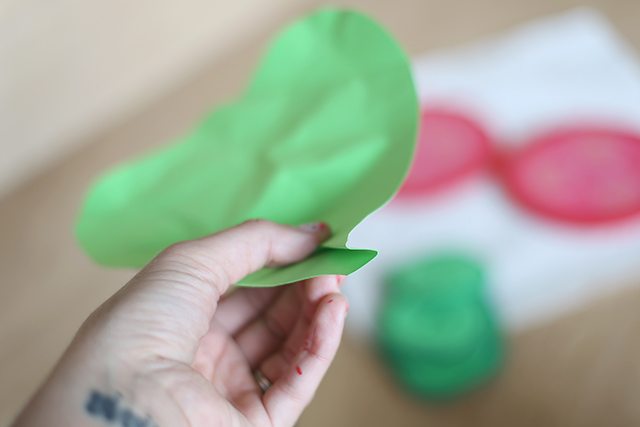 6.   Fold the stem end of the lettuce leaf like a pleat on a skirt. This should give the leaf a little bit of a curved, dimensional shape.
Crinkle all over the leaf a little bit to add more texture.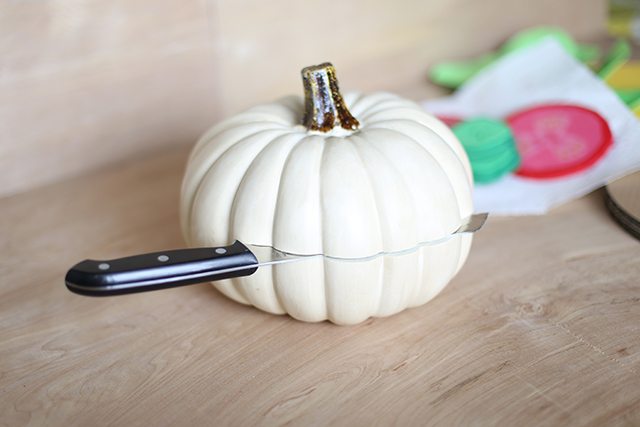 7.   Use a serrated knife, like a large bread knife, to cut the pumpkin in half. It's hollow inside so it should be easy to saw through.
8.   [Not Pictured] If you don't have a pre-cut corrugated cardboard circles, cut matching circles out of cardboard boxes. Stack and glue together 5-6 circles to make the hamburger patty.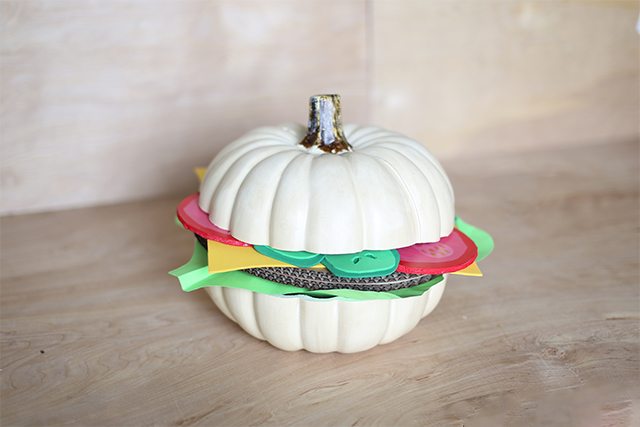 8.   Assemble the pieces:
Hot glue lettuce leaves over the bottom border of the pumpkin.
Hot glue the piece of cheese over the cardboard hamburger patty. Glue down the corners onto the edges, too, so that it looks like it melted.
Glue the hamburger patty onto the lettuce.
Assemble and glue down pickle and tomato slices toward the edges so that they'll peek out from under the pumpkin "bun."
Glue the top half of the pumpkin onto the cheese and toppings.
Add a sandwich toothpick by wrapping a piece of colorful fringed paper around the top of a thin dowel. Hot glue it onto the top of the pumpkin beside the stem.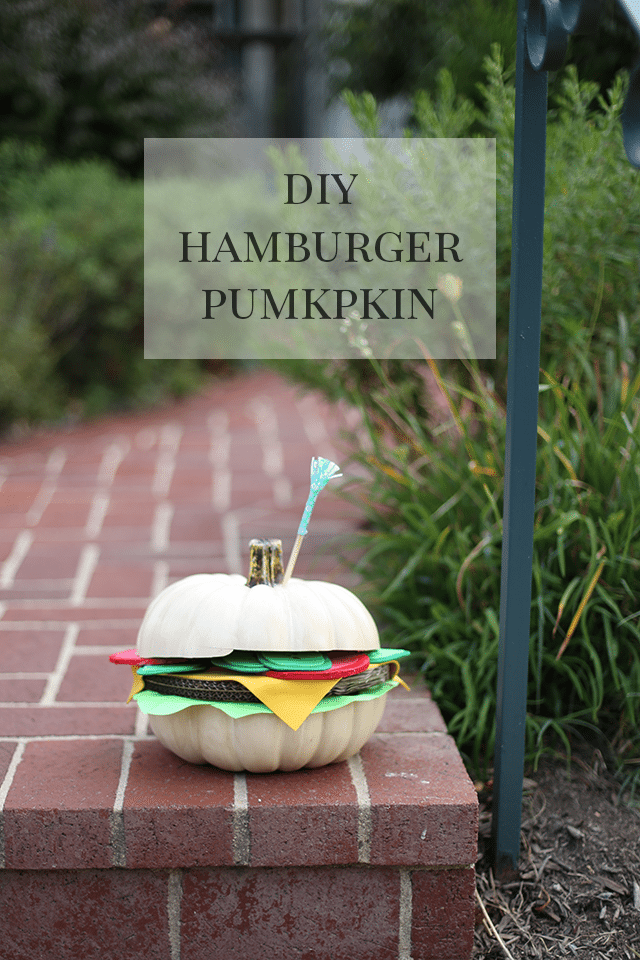 Craft Pumpkins, 50 Ways
One of my favorite things about being a Michaels Makers is seeing how the different people create something totally unique from the same topic or materials. If you agree, be sure to check out this month's 49 other pumpkin tutorials!