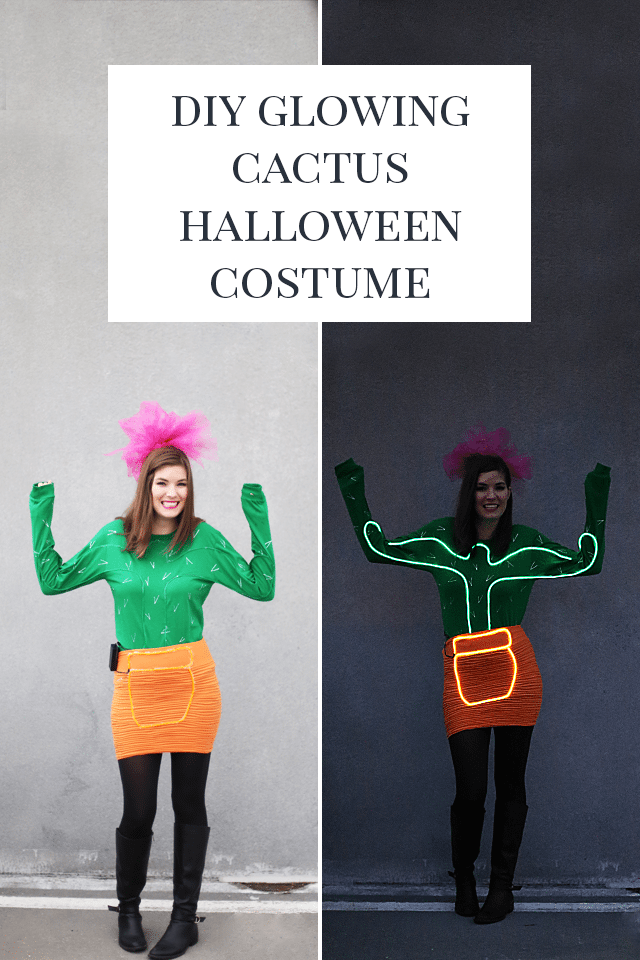 Have you planned your Halloween costume yet? I usually try to think of something that's not too revealing and will keep me warm if I'm out and about on a cold fall night.
If I can get real dancy in it, all the better…
This light-up, dancing cactus is my little creation for this month's Michaels Makers challenge! The Halloween page on Michaels.com has lots of tools, supplies, and ideas if you're still in a costume rut!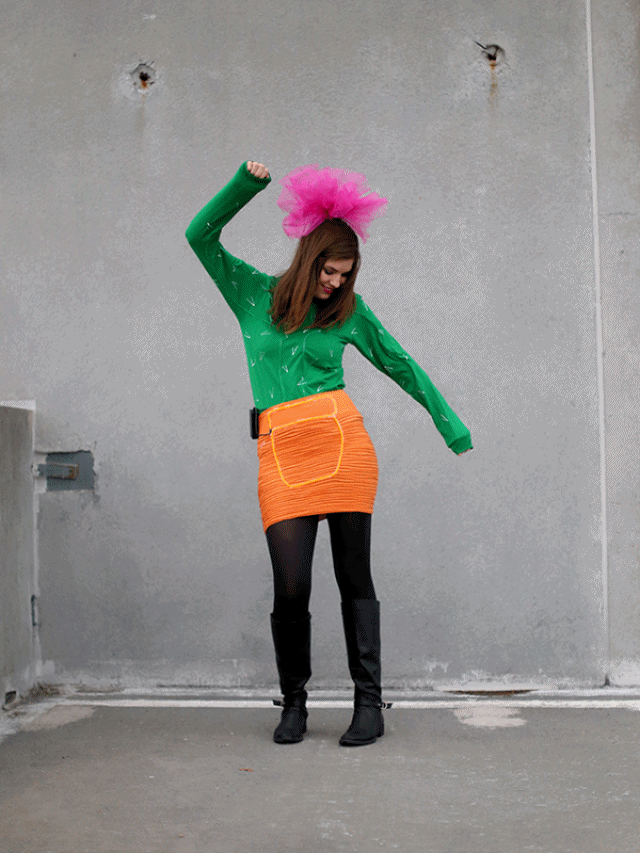 DIY Cactus Halloween Costume

Supplies
EL wire in green and orange
Pink tulle
Alligator hair clips
Hot glue gun
Green long-sleeve shirt
Orange mini skirt
AA batteries
Optional: green wig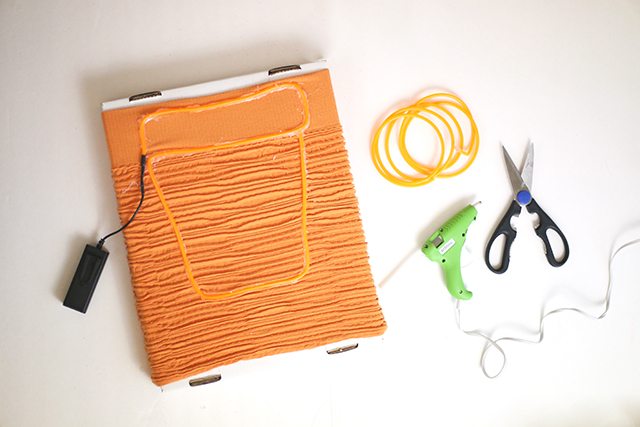 1.   Start with the skirt to get in the swing of things using straight lines, and then we can move onto the shirt. Since the EL wire has a battery pack, you want the design to start at the top and side of the skirt so that you can tuck the battery pack in or clip it on.
For the shirt, you'll start at the bottom side.
Using a low-temp hot glue gun, begin to glue the wire to each garment, following the template guidelines pictured below. A very thin line of glue should suffice, and go in stages – a few inches at a time – to avoid the glue drying before you're ready.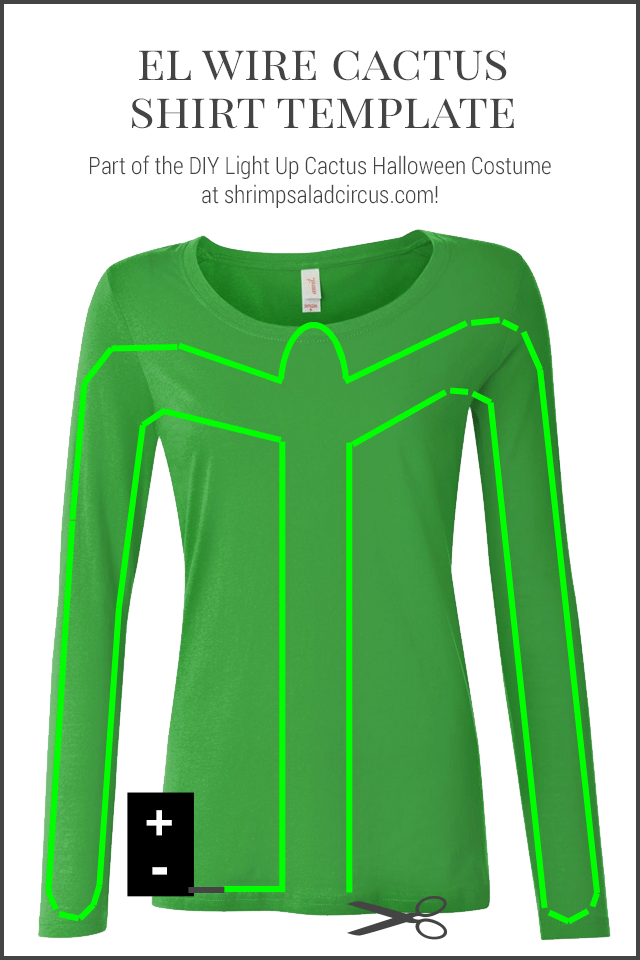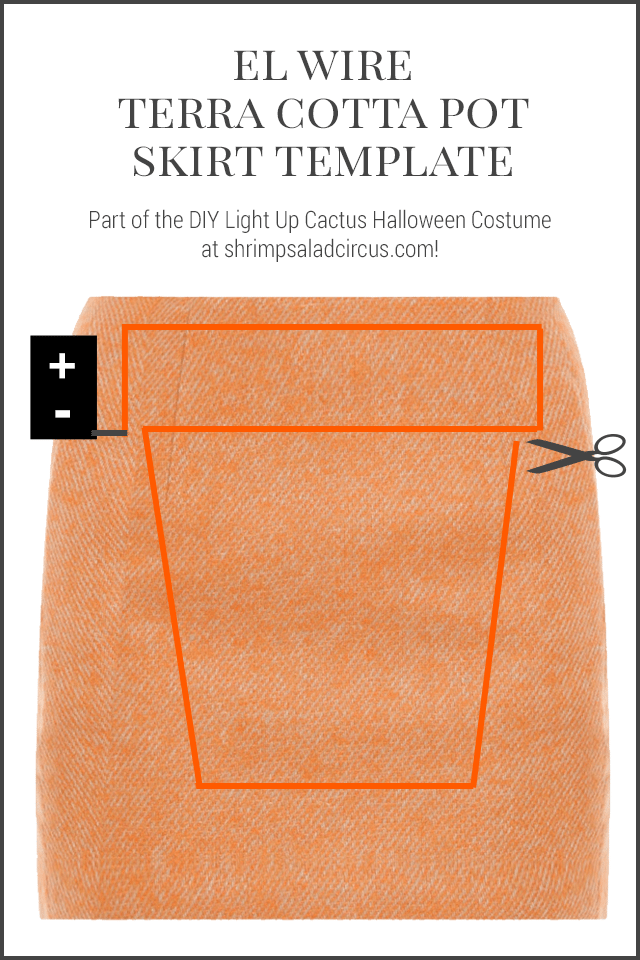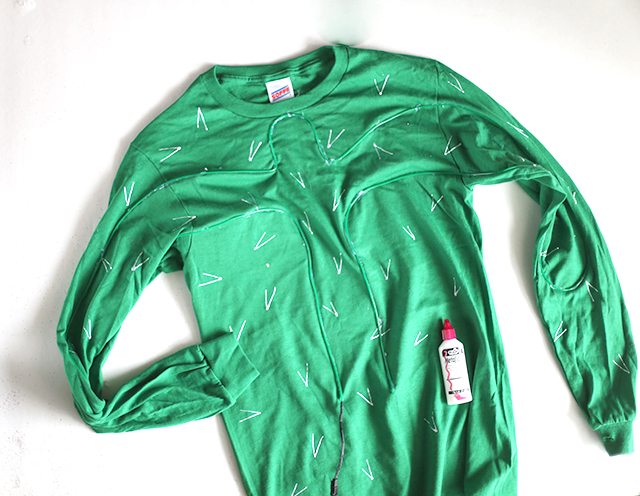 2.   Use white puff fabric paint to draw cactus spines all over the shirt. Just draw on thick, uneven V shapes wherever you want. Set it aside to dry.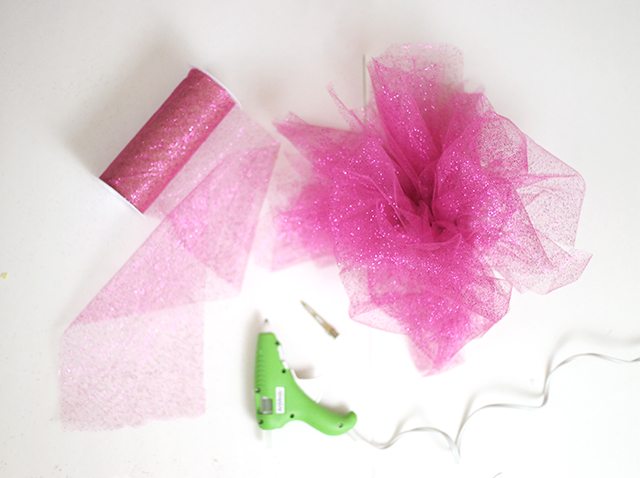 3.   Roll a bunch of tulle around your arm so that you have about ten loops. Fold the loops in half, and tie the bundle in the middle. Pull all the bits of tulle apart to create a big, poufy bunch. Hot glue it onto an alligator hair clip.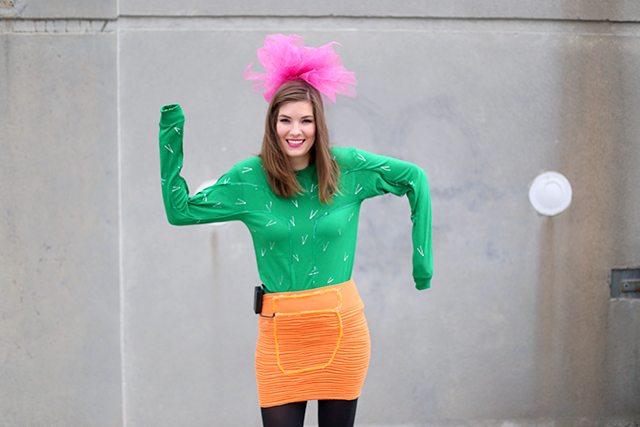 4.   Tuck the shirt into the skirt, and clip both battery packs to the back of the skirt. Make sure they have batteries before you head out for the night! wear black tights and boots or shoes so that the pot and cactus are the stars of the show, and finish off the look with a big pink cactus flower on top of your head.
Optional: Wear a green wig or knit hat with your flower clipped on to keep the look flowing!
For more great Halloween costume inspiration, check out the other 49 Michaels Makers October projects right here!