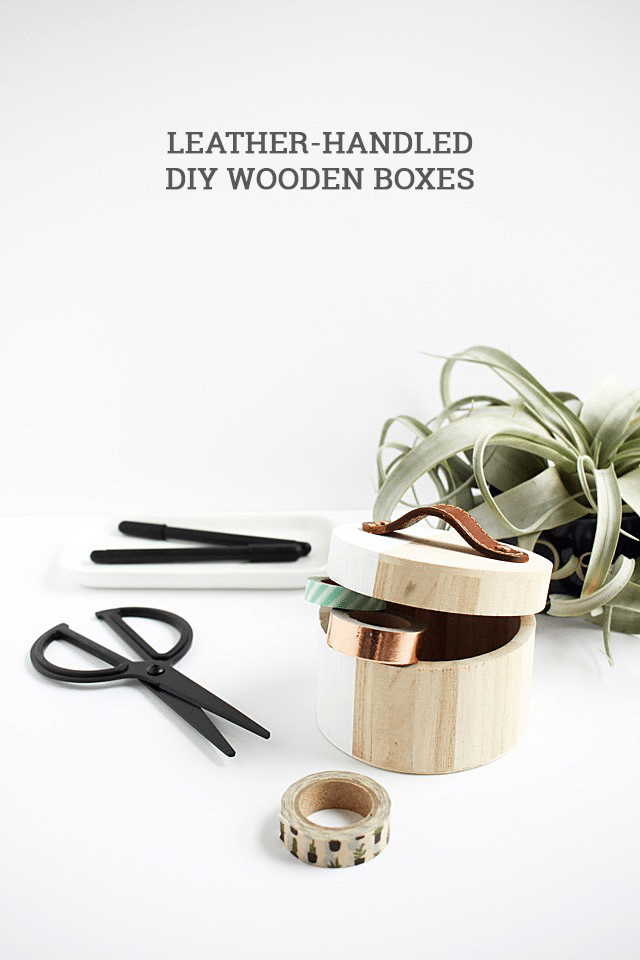 Marlene here again from Idle Hands Awake! When it comes to DIY–and often style–and design–ok when it comes to many things, simple is best. And even though these leather handles on wooden boxes have a few steps, they are simple to make. Which leaves more time for finding lots of little knick-knacks to put inside.
Such as, I don't know, this amazing cactus washi tape I found. Definitely need a special box just for that, don't you think?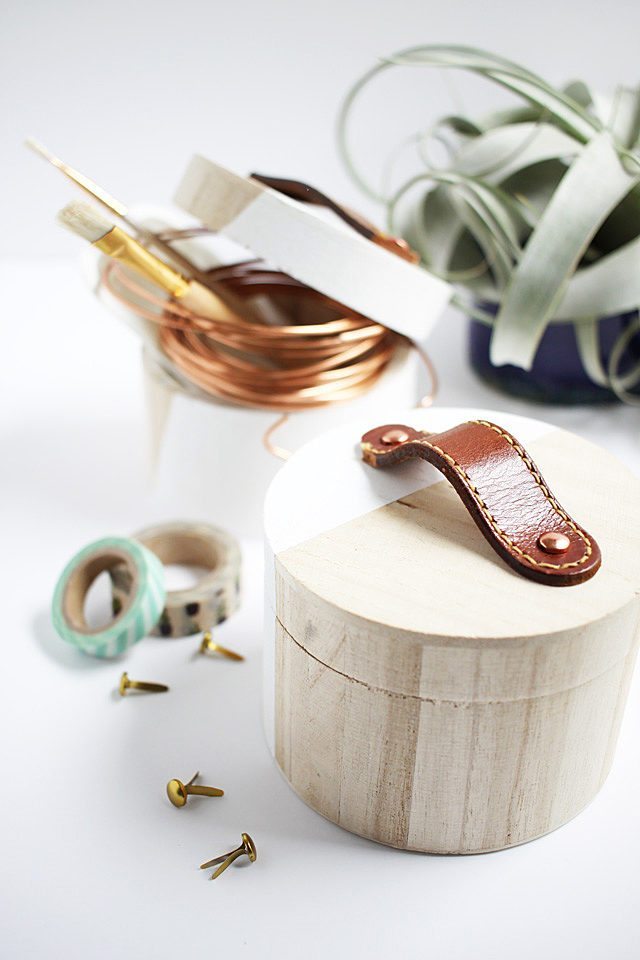 I admit I've been on a bit of a thrifted leather kick, so I used belts from the local Goodwill to craft simple handles for these plain boxes. I love the texture—and dare I say, class?—they add to an otherwise minimal look. Brads from the craft store stand in for rivets, but much—say it with me—simpler. And an optional coat of paint (color-blocked, of course), adds a tiny punch of contrast.
Read on to learn how to make your own DIY leather handled boxes!

Supplies:
Thrifted belts or other leather material for handles (thinner is better so the brads can fit all the way through the lid)
Leather punch tool (though I think a hammer and thick nail would work in a pinch)
Power drill, to make holes in the lid (again, a nail and hammer could work if you don't have one on hand)
Pencil
Optional: craft paint, brushes, and painter's tape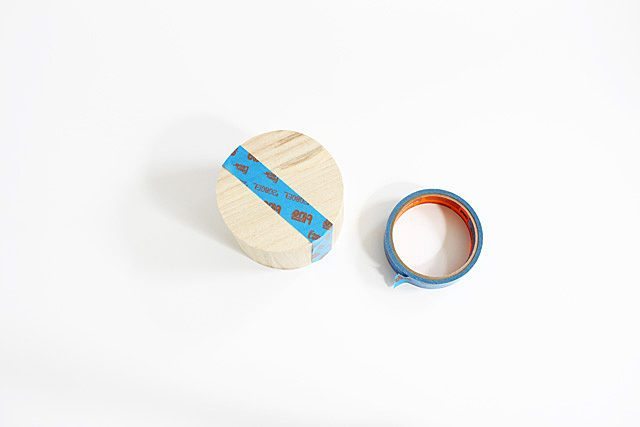 1.   If painting, mask off the box with painter's tape.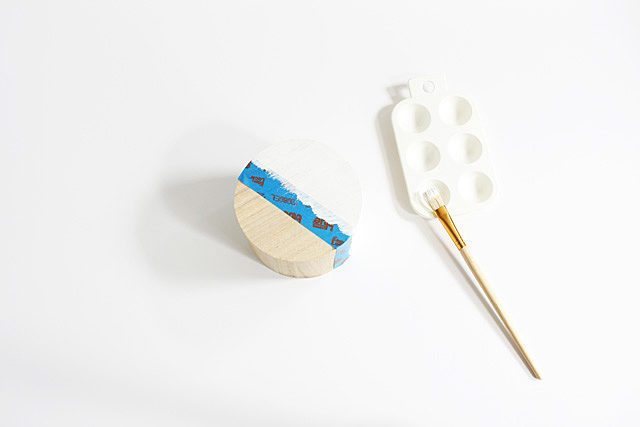 2.   Paint the masked area. I used two coats for good coverage (be sure to let the first coat dry completely before starting the next).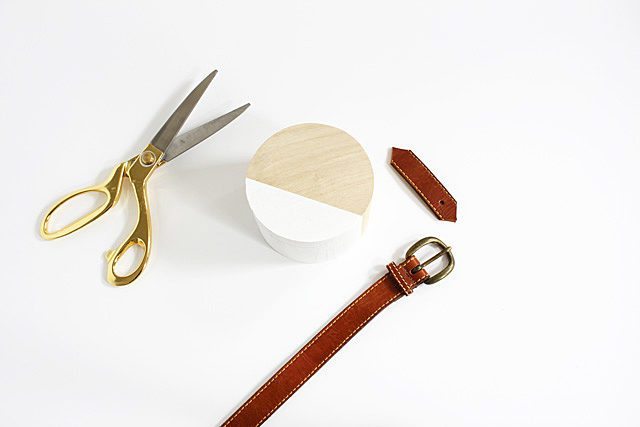 3.   When the paint has dried, remove the masking tape and cut a short "handle" off the end of the leather belt. You can leave the ends straight, or cut it into a point as pictured.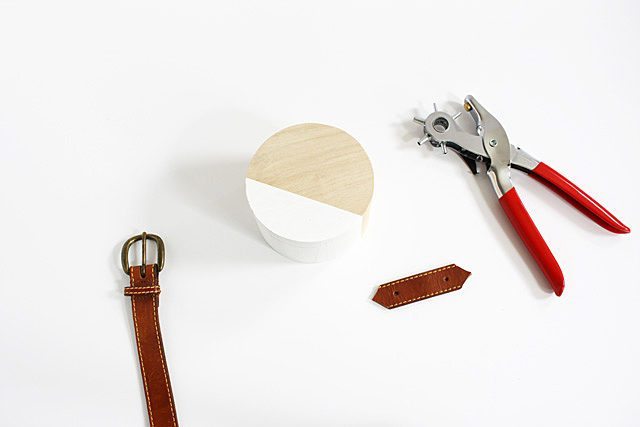 4.   Use the leather punch to make holes for the brads.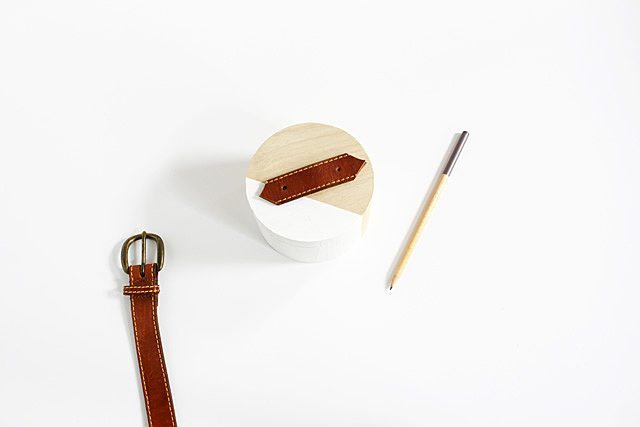 5.   Mark each hole on the lid with a pencil; this is where you will drill. To have the final handle be raised rather than flat, make the holes slightly closer together.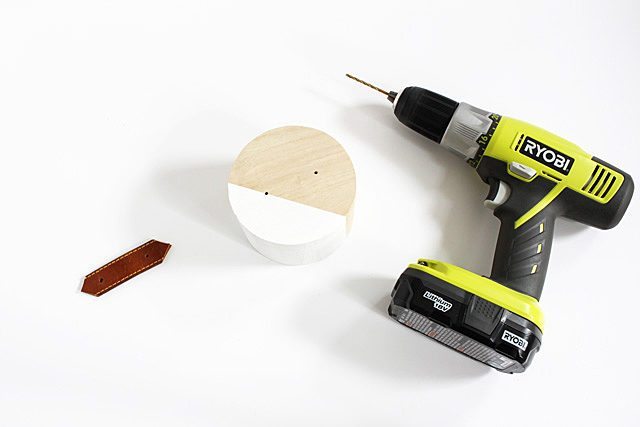 6.   Drill your holes.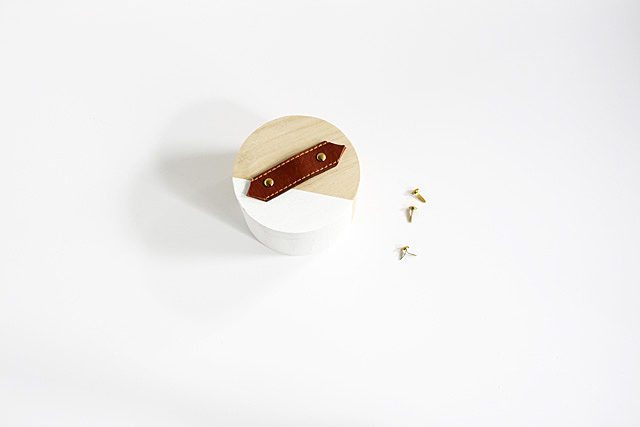 7.   And finally, attach the handle to the lid with the brads.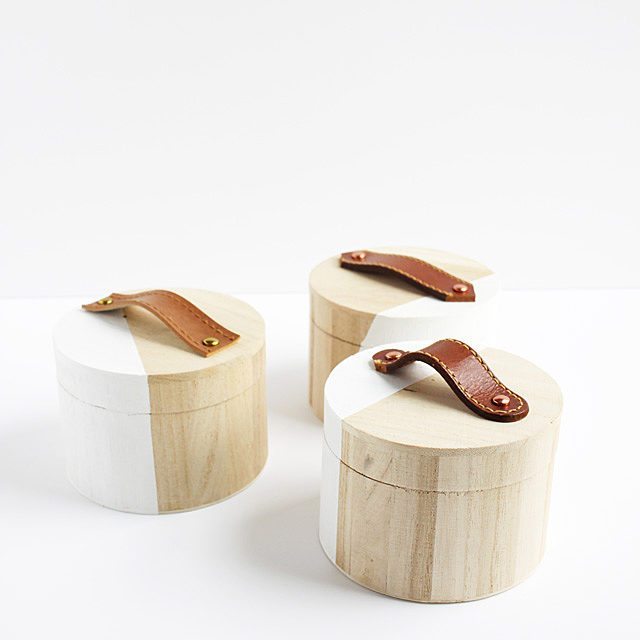 Now wasn't that simple?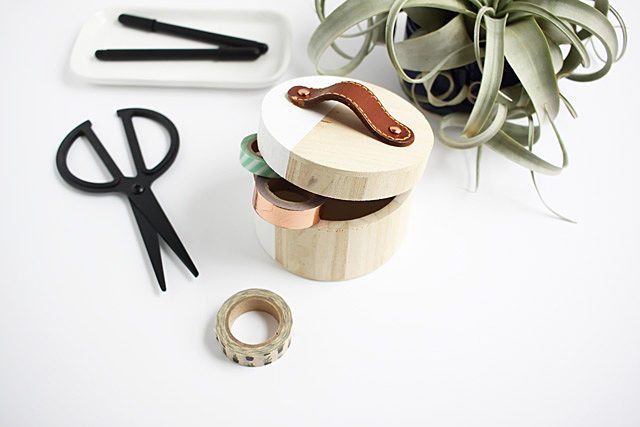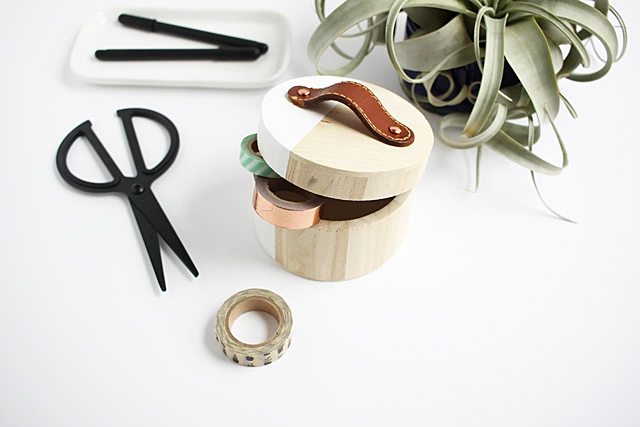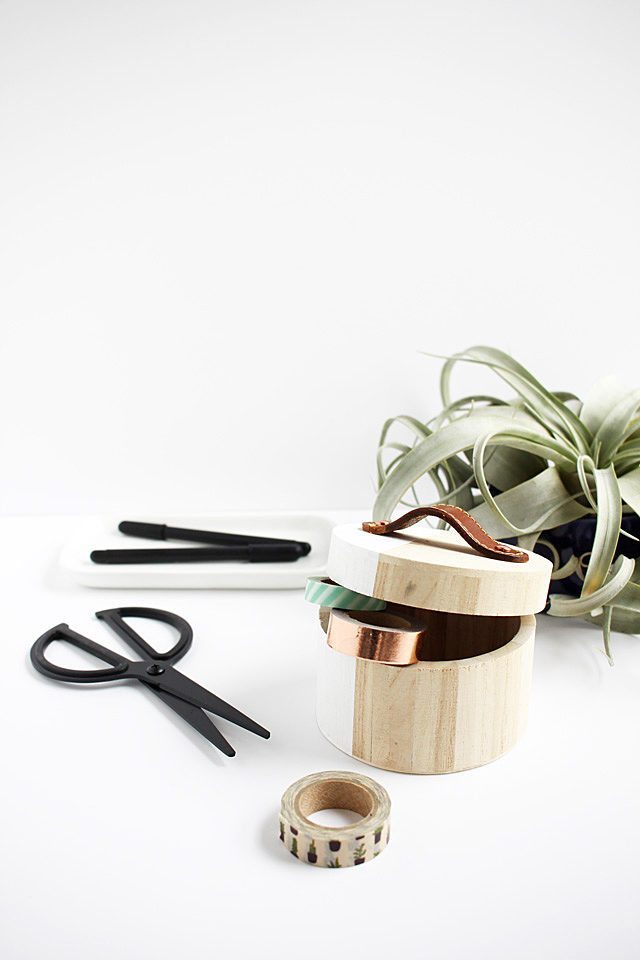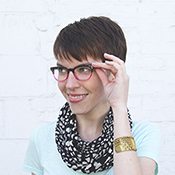 Marlene Sauer – Idle Hands Awake
Blog . Instagram . Facebook . Pinterest . Twitter
Paper-pusher by day and paper-and-everything-else-crafter by night, Marlene believes creativity is what life was made for. Her blog is a DIY blog for creatives in the making—because creativity is a skill that you can practice like any other. When not harassing the poor folks at her local craft store, you can find Marlene curled up with her three cats, a chai tea, and a library book. She also sometimes still has time for her husband, if he's holding up props during photoshoots.