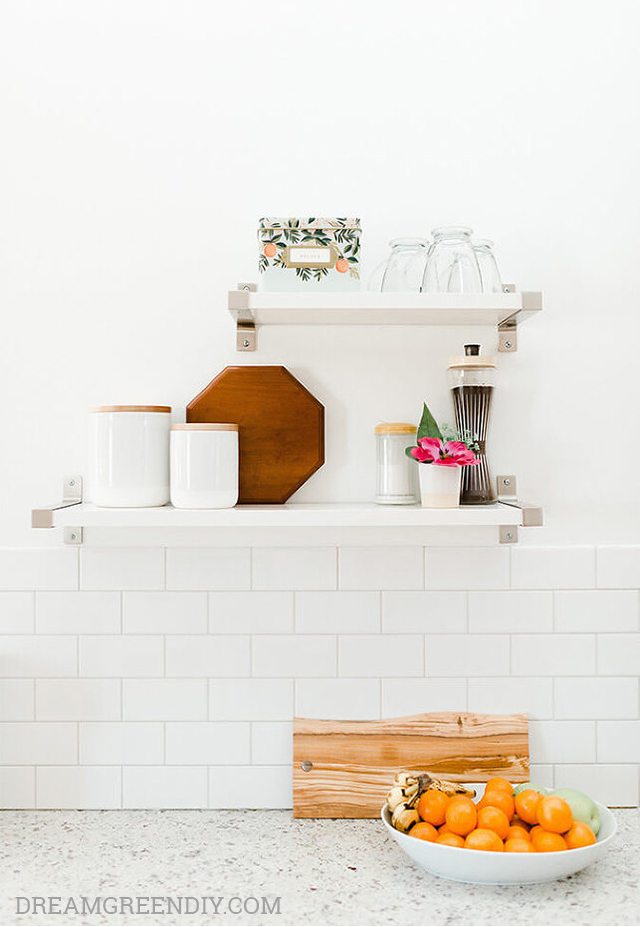 Classic White Subway Tile Backsplash on Dream Green DIY
Now that we've taken the plunge, I'm eating, breathing, and dreaming all things home. The kitchen is a relatively easy place to make updates — many of which don't have to cost a ton of money. Now, I can't help you if you need all new appliances or are looking to tear down a wall, but if you want to give your kitchen a facelift without making structural changes, the backsplash is a really easy place to start.
Whether you're tiling, painting, or building something to add-on, you can change the whole look of one of your home's biggest gathering places in as little as a single afternoon!
P.S. Rental-friendly projects will be marked with an asterisk (*), so don't feel left out if you don't own your home or apartment!
DIY Kitchen Backsplash Ideas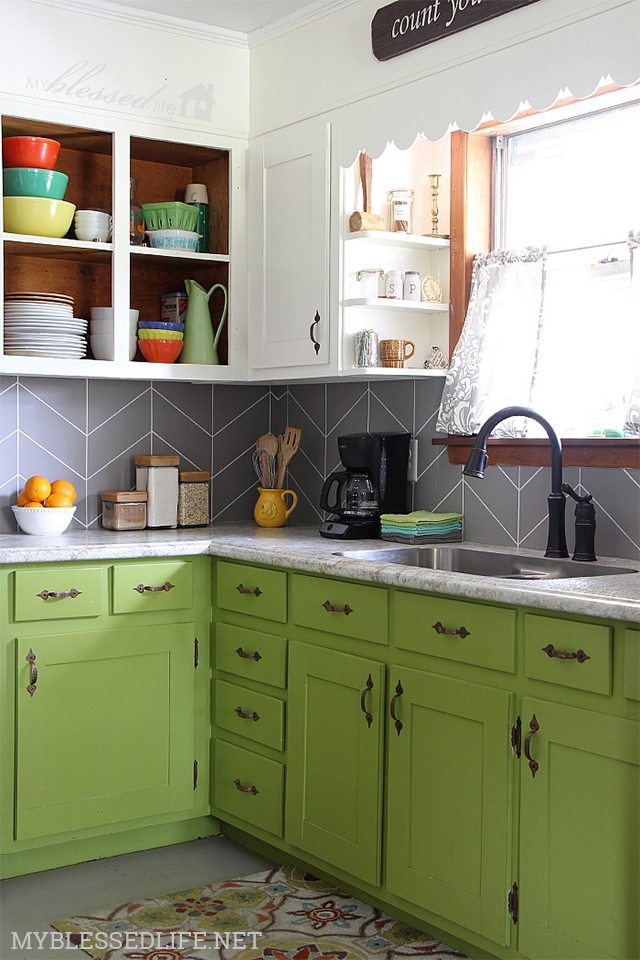 DIY Herringbone Faux Tile Backsplash* on My Blessed Life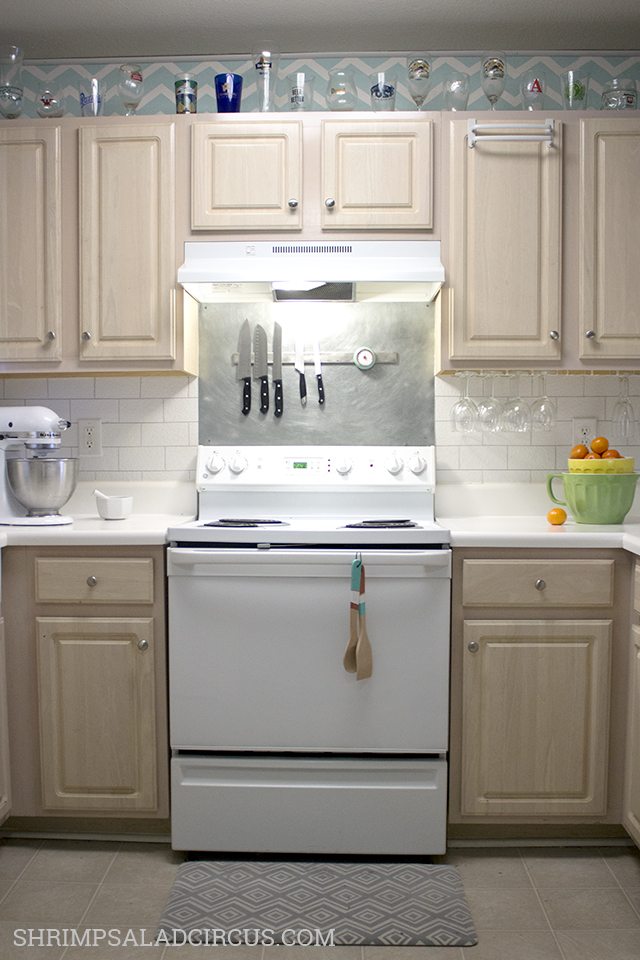 Painted Faux Subway Tile Backsplash* on Shrimp Salad Circus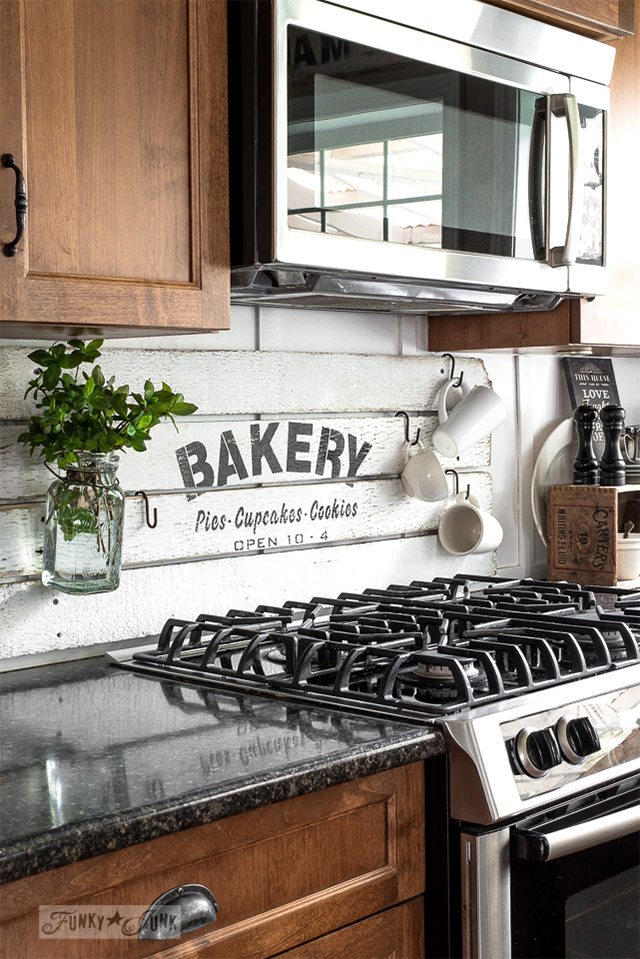 Reclaimed Wood "Shiplap" Backsplash* on Funky Junk Interiors

Sharpie Herringbone Backplash* on A Beautiful Mess