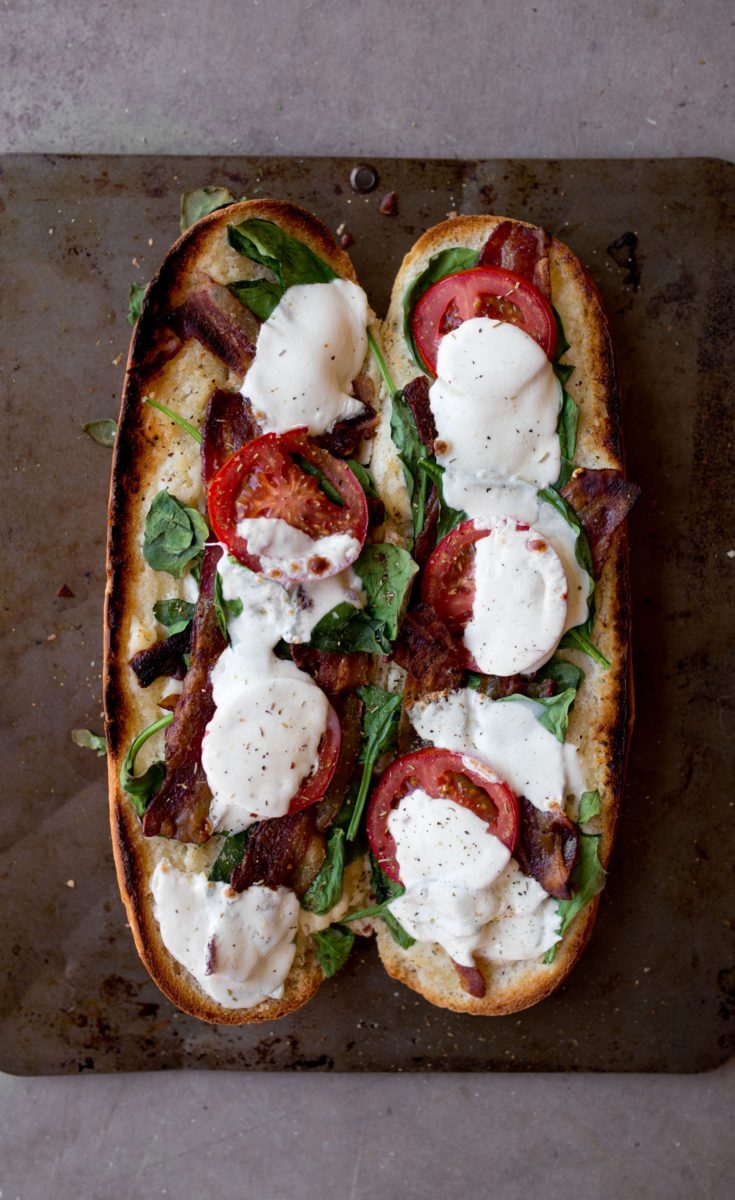 On those nights you don't want to mess up a bunch of dishes and need to feed a group of people without a lot of time in the kitchen, or hurt to your food budget, cheesy BLT bread sticks are a great option. The yummy ingredients for these bread sticks satisfy many people and are easy to serve, with or without the need for dishes or silverware. Almost like a piece of pizza, eat them hot or cold, on a plate or just in your hands.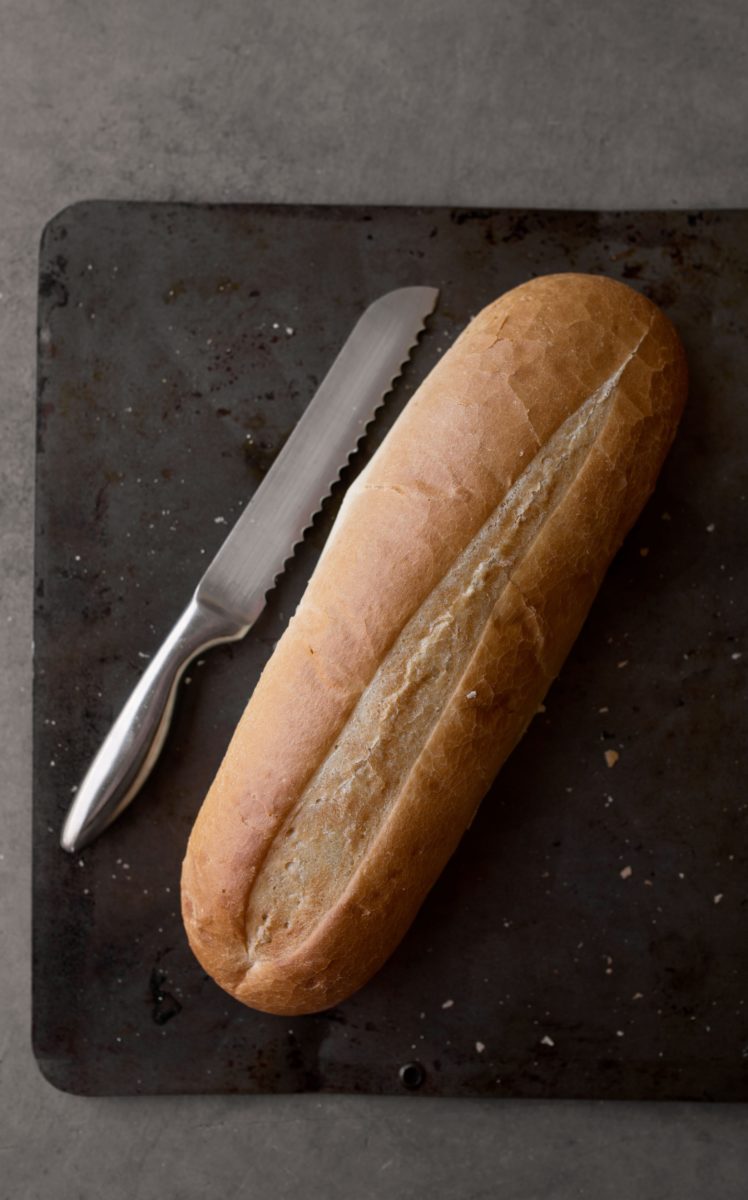 Cheesy BLT Breadsticks Recipe
Author:
Prep time:
Cook time:
Total time:
Ingredients
Loaf of French bread
Bacon, cooked to your liking
Tomatoes, sliced
Fresh mozzarella sliced
Lettuce or fresh spinach
Mayonnaise
1 Tbsp. minced garlic
1 Tbsp. butter
Optional: Italian seasoning, pepper
Instructions
Broil the bacon in the oven until crispy. Set it aside to cool, and you either keep it in strips or crumble it if you prefer.
Slice the French loaf along the long edge and fold open.
Melt a tablespoon of butter and minced garlic together, and brush over the open French loaf.
Spread a light layer of mayo on both sides.
Lay a layer of fresh lettuce (I prefer using fresh spinach) on both sides.
Add a layer of your cooked sliced bacon on both sides.
Add a few sliced tomatoes to both sides.
Sprinkle any last seasonings on before adding the sliced mozzarella. The thinner you slice it, the better. If you need to place your fresh mozzarella in the freezer for 5-10 minutes first, it is a little easier to slice that way.
Broil your decorated loaf on high on the middle shelf for 2-3 minutes, until the cheese becomes melted, but before anything starts to get burned.
Slice and enjoy!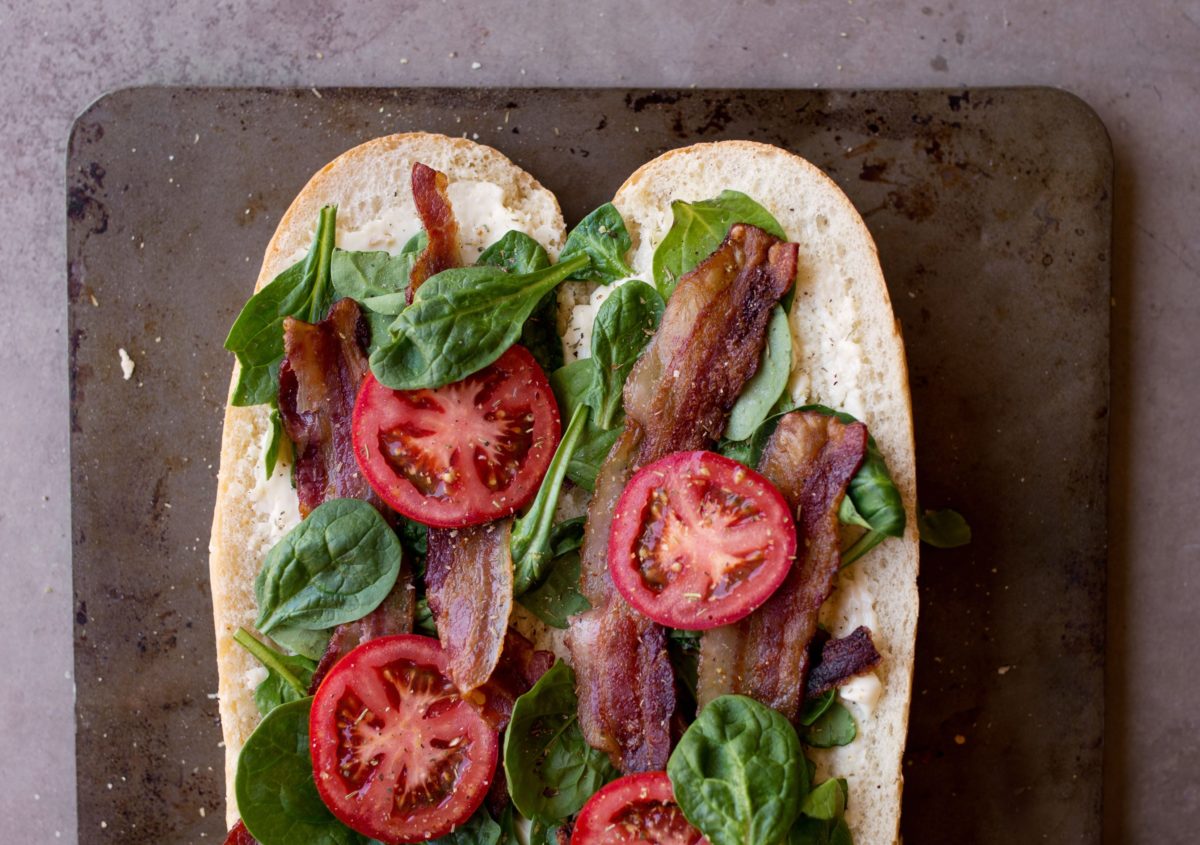 Stephanie Studer – LifeCreated
Blog . Instagram . Facebook . Pinterest . Twitter
Stephanie is an Arizona resident who owns her own small business & blog all about providing custom styling and photography for businesses, photographers, event planners and other bloggers. Being a mom of 3 little girls surely keeps her busy at home, but she loves to share her passion for beautiful shots and fresh style with others. As a family, Stephanie loves to play outside and spend a lot of time crafting or making yummy food to eat.