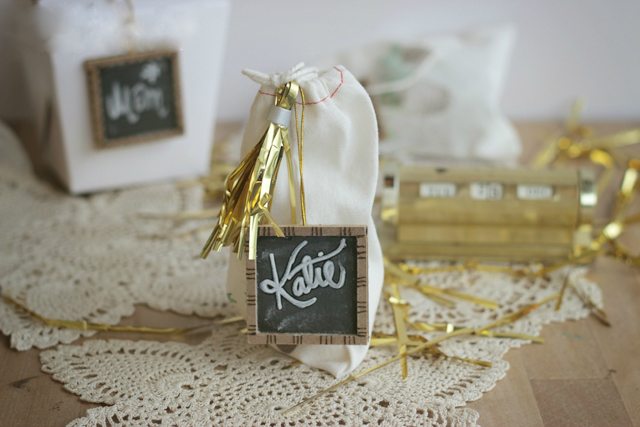 Sooo this was supposed to be a great project for Christmas, but I didn't get my act together in time, so now it's a
phenomenal
Valentine's Day project! Today's tutorial takes a plain little chalkboard and turns it into an adorable gift tag that your recipient will love to reuse. They'd be adorable tied onto little bags of chocolates, wouldn't they? I received some of these supplies from Consumer Crafts and originally published this on
Crafts Unleashed
.
These would make great placecards for a party or wedding reception, too. What would you use these little tags for?
Get the full tutorial after the jump.
 Supplies: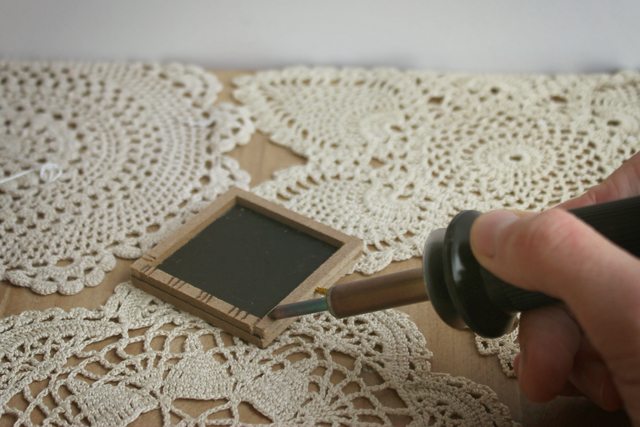 1.   Leave the woodburning tool plugged in for a few minutes before starting. Make sure you've attached the straight, pointy tip. You just unscrew the tips to switch them out. When it's really hot, use it just like you would with a pencil to 'draw' a design onto the wooden chalkboard frame. Be sure to press down hard enough to make good contact. You can do stripes, dots, a zigzag, or a pattern of hash marks, like I did here.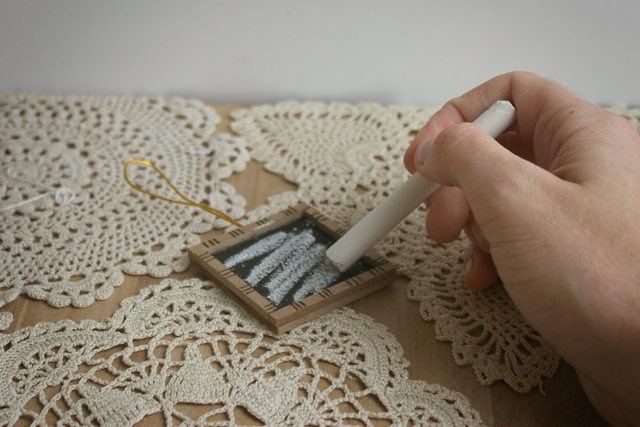 2.   Scribble all over the writing surface with a piece of chalk, leaving a dark impression.

3.   Lightly wipe off the chalk marks with a dry paper towel. This will give it a broken-in look.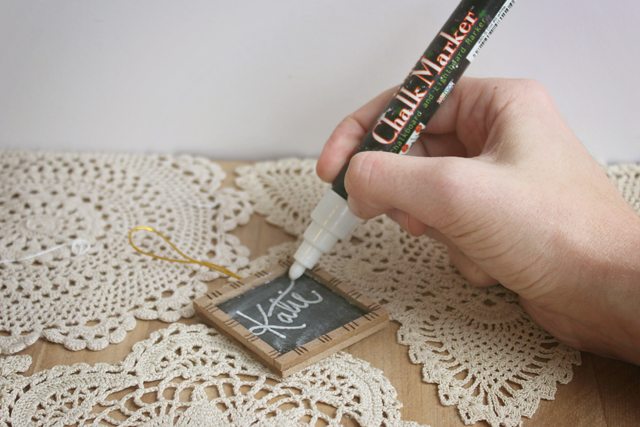 4.   Use a white chalk marker to write the name of your gift recipient. You could use the chalk instead, but I like the dark, clean finish from the marker.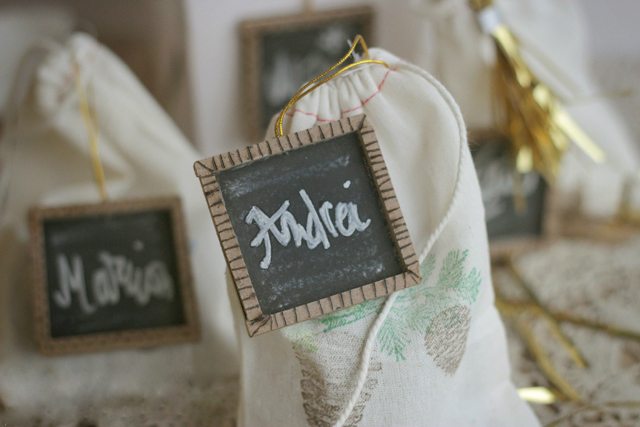 5.   Just hang it on a gift, and you're good to go. I'll be back soon with another tutorial to make the little gold tassels!
* Disclosure – certain links within this post may result in a commission for Shrimp Salad Circus. See my
disclosure statement
for more information.