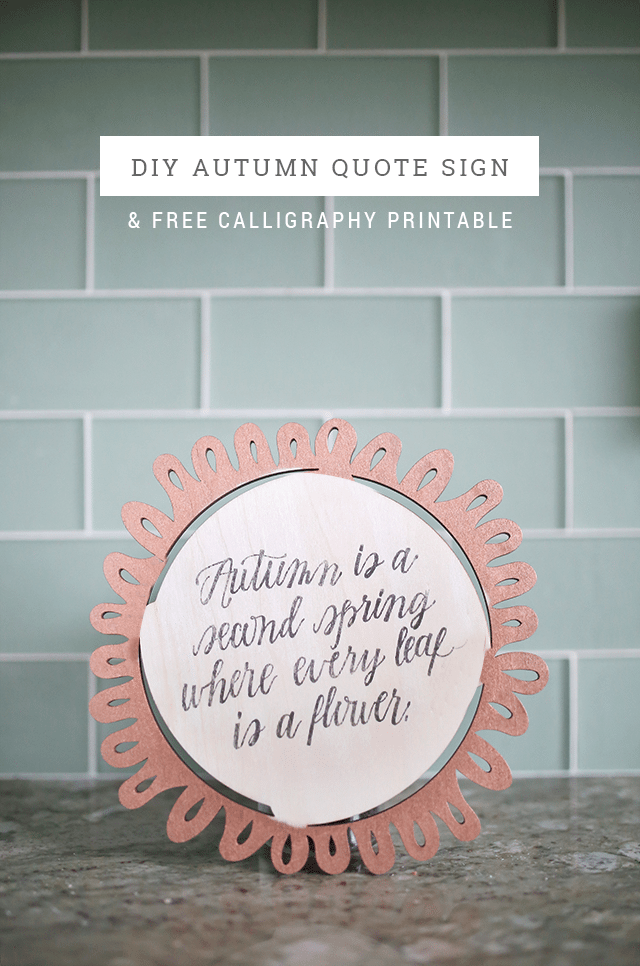 I know it seems like we're still deep in the midst of summer (helloooo, 100+ degree temperatures!), but can you believe it's already August?! This month Michaels asked the Michaels Makers team to share a fun fall decor idea, which is when it finally sunk in that we're rounding the bend from summer to fall.
[ctt template="1″ link="H5YF8″ via="yes" ]"Autumn is a second spring where every leaf is a flower." –Camus http://ctt.ec/H5YF8+ @shrimpsalad[/ctt]
Since we are still in that transitional period, I decided to create something minimal that doesn't scream autumn. Sometimes subtle is the way to go, y'know? I hand-lettered this beautiful Camus quote and then created a printable, so you can make this exact DIY autumn quote sign right at home!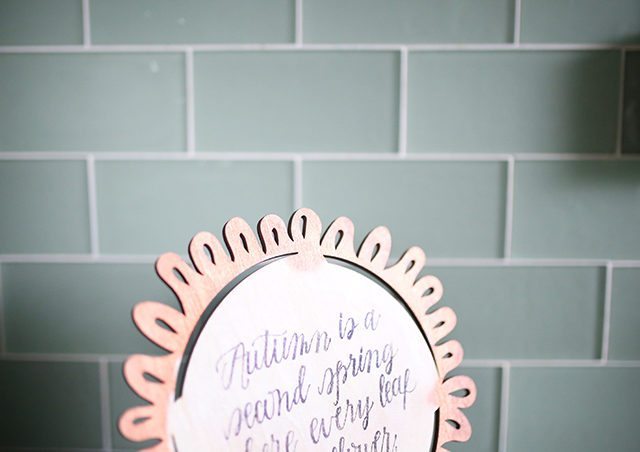 DIY Autumn Quote Sign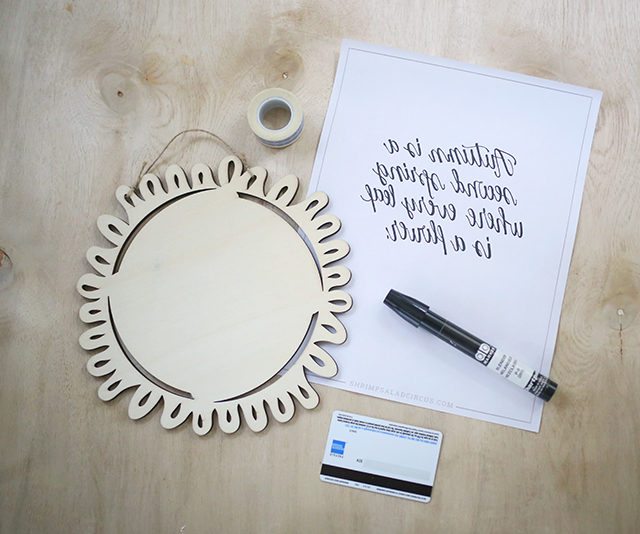 Supplies
Wood plaque
Calligraphy printable (free download)
Scissors
Tape
Blender pen
Gift card or credit card


1.   Download and print the free transfer graphic I've created. It's reversed because a transfer is a mirror-image.
It MUST be a laser or copy machine print for the transfer to work. An inkjet printer won't work, so if you're unsure of what you have, you can take the file to a copy shop and have them print it for you. Print it on regular 'ole computer paper – no need to get fancy here.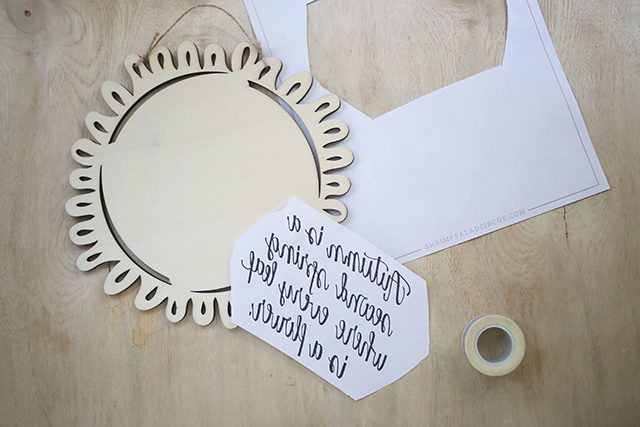 2.   Cut around the quote, leaving just a little white space around the edges to give you something to hold onto.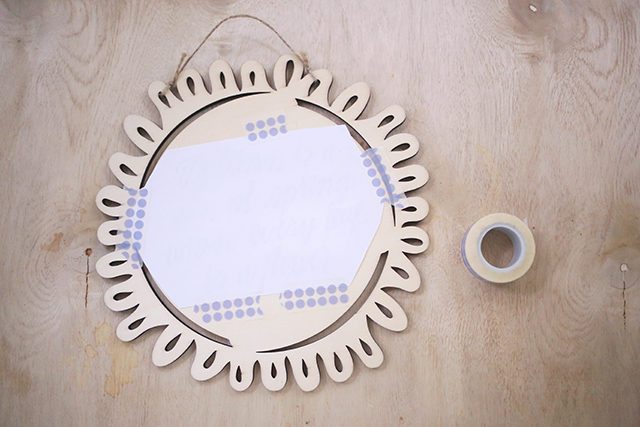 3.   Tape the quote printed-side down onto the wooden surface. Only tape the edges because you need to be able to mark the back of the letters in the next step.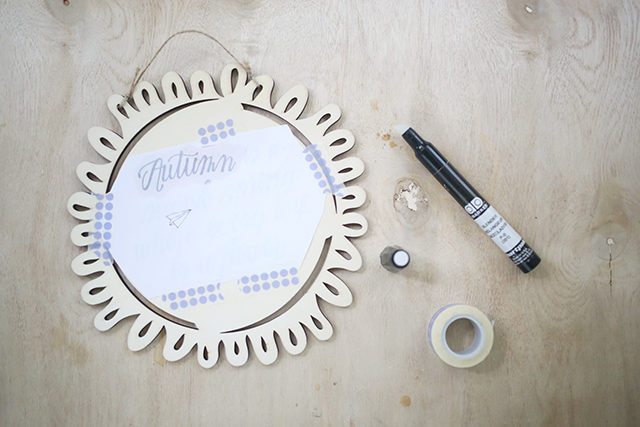 4.   Use the blender pen to color over the back of the words. Do a small section at a time so it doesn't dry out. The blender pen "lifts" the ink from the paper for the next step.

5.   Use the cap of the blender pen or a rigid gift card or credit card to rub the part you just colored over. The rubbing is what transfers the ink from the paper to the wood.
6.   I decided to add some warm copper color to echo autumn without going overboard. You can just paint the edges with acrylic paint or spray paint in your favorite color!
P.S. Don't forget to take a peek at how my fellow Michaels Makers are bringing a little fall to their decor as summer winds down!