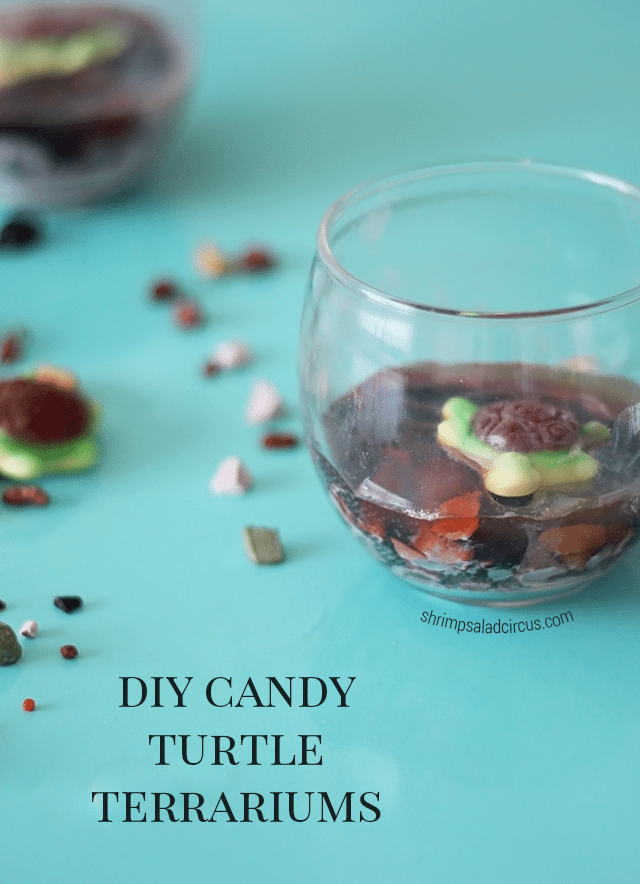 I don't have kids yet, but sometimes I just can't help myself. I get an idea in my head, and I have to make kids' crafts. This project is one of those situations. I think these little edible terrariums would be the cutest snack at a kids' party, don't you agree?!
DIY Candy Turtle Terrariums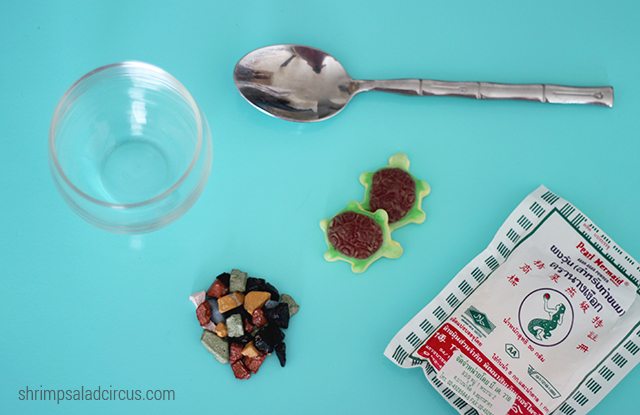 When I saw these turtles at the candy shop, I knew they were going to wiggle their way into a blog project, and the candy rocks just sealed the deal. I got my candies at a local place, but you can find them online if you don't have a candy store in town: rocks, turtles, and agar agar powder. *These are affiliate links. It won't cost you anything extra, but I could get a small commission to help cover my blog costs. So thanks!
You could just throw the rocks and turtles in a jar and call it a day, but I think it's more fun if they're out for a little swim. I like agar instead of gelatin for a few reasons. It's vegetarian, and it gels at room temperature. With the plain agar agar powder, you can choose exactly how you want to flavor and color it, so you can use all-natural ingredients if you like. Or you could just go full Jell-o with this. Your call.
DIY Candy Turtle Terrariums
Author:
Ingredients
2 Tbsp. agar agar powder
2 c. water
¼ c. sugar
½ tsp. almond extract
Blue food coloring
Candy rocks
Gummy turtles
Round glass candleholders
Instructions
Place a scoop of candy rocks into each candleholder, completely covering the bottom. Throw them in the freezer for at least half an hour to chill. This will help keep them from melting later.
In a small saucepan, bring the water and agar to a rolling boil, stirring frequently.
Once the mixture is boiling and the agar is dissolved, add the sugar, and boil for another minute or two.
Take it off the heat, and add the almond extract and just enough blue food coloring to barely tint the mixture.
Let the agar mixture cool, stirring frequently to prevent it from gelling. When it's room temperature – or cooler, if possible, pour it over the candy rocks in each candleholder as soon as you take them out of the freezer.
As soon as you've poured the gel into each container, go back and place a turtle in the middle of each so that its head is poking up from the "water."
Agar doesn't need to be chilled to firm up, but you should put these in the fridge immediately anyway to help cool the candy rocks so that they don't melt.