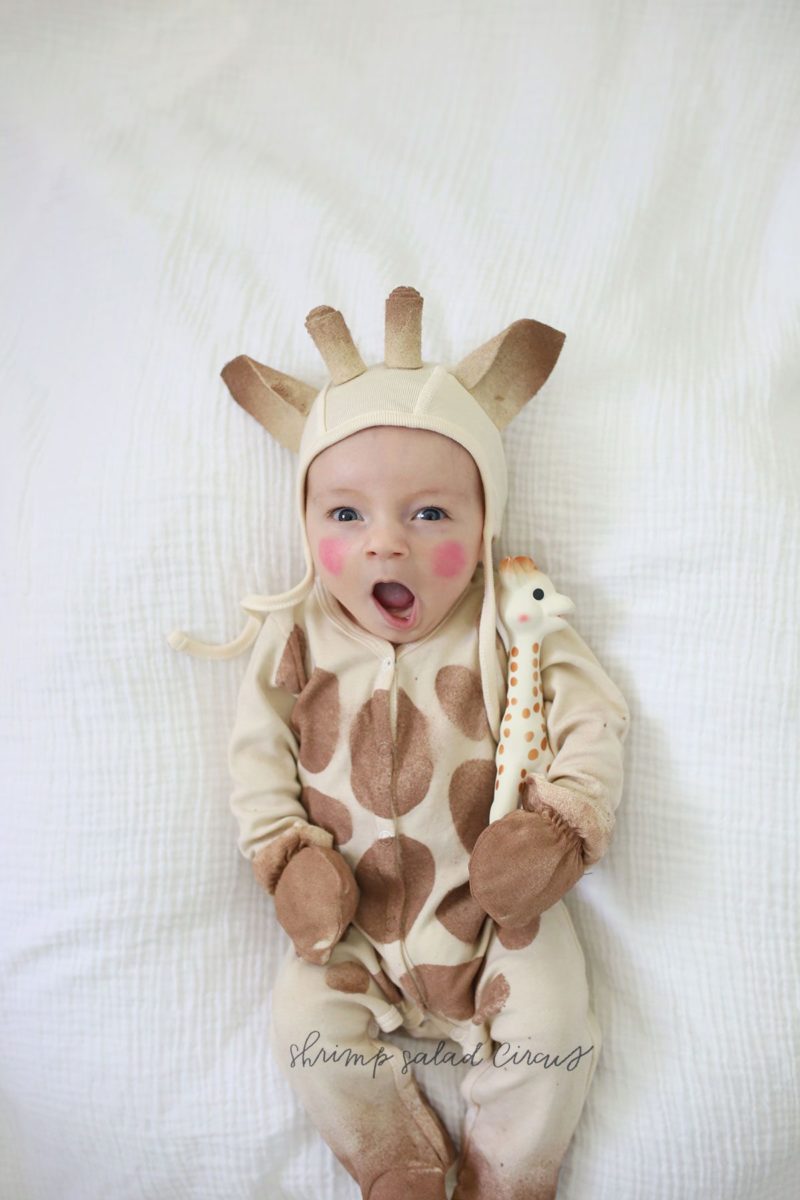 Have you ever made something that just made you feel a little bit giddy?
Cricket is almost two months old now, and she's smiling up a storm. She loves mornings, milk, and accidentally touching Pippa's nose.
So it was only fitting that she should dress as her bestie for her first Halloween ever. I had an idea of how I wanted her costume to look, but this is one of those magical moments where it came together even better than I was envisioning.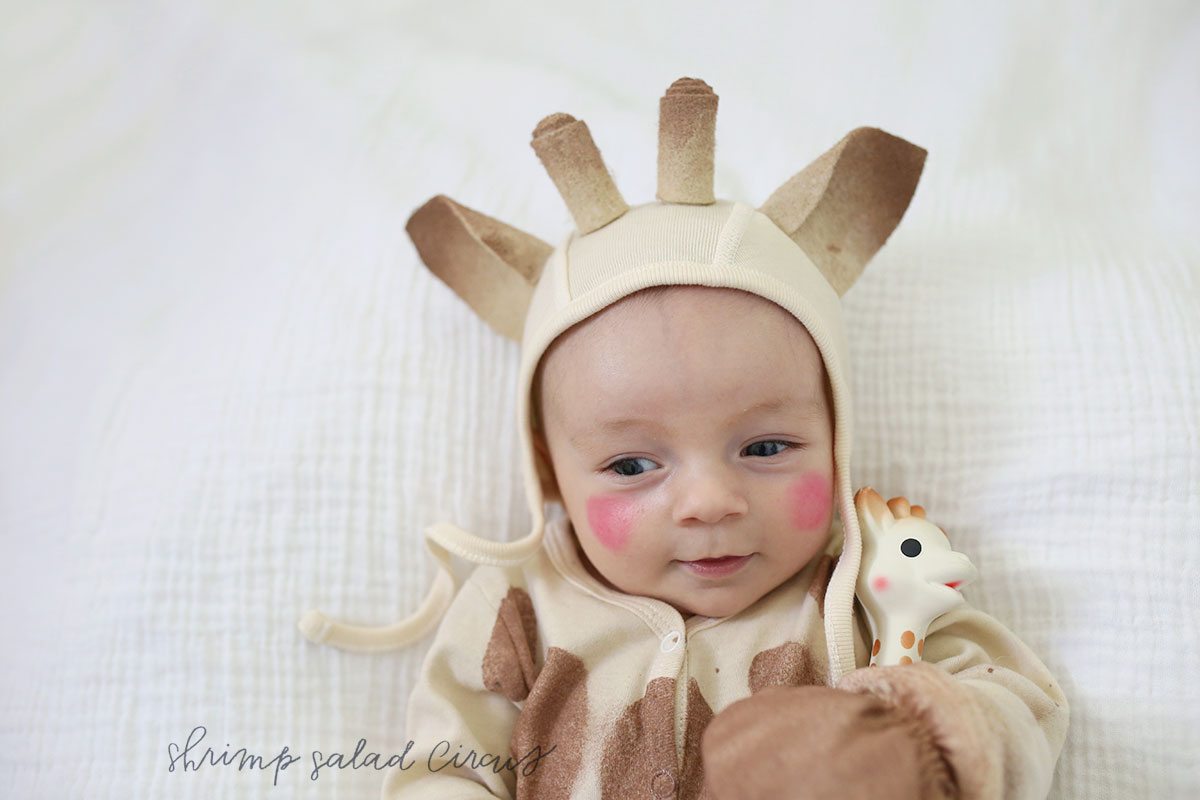 LOOK AT THAT LITTLE GIRAFFE BONNET, YOU GUYS!
I'm off on a tangent, staring at pictures of my tiny human, even as she's sitting here right next to me. But seriously PLEASE MAKE THIS for your baby, and share your pictures so I can see! If you post on Instagram, just tag me in the photo and add #shrimpsaladcircus so I can find it.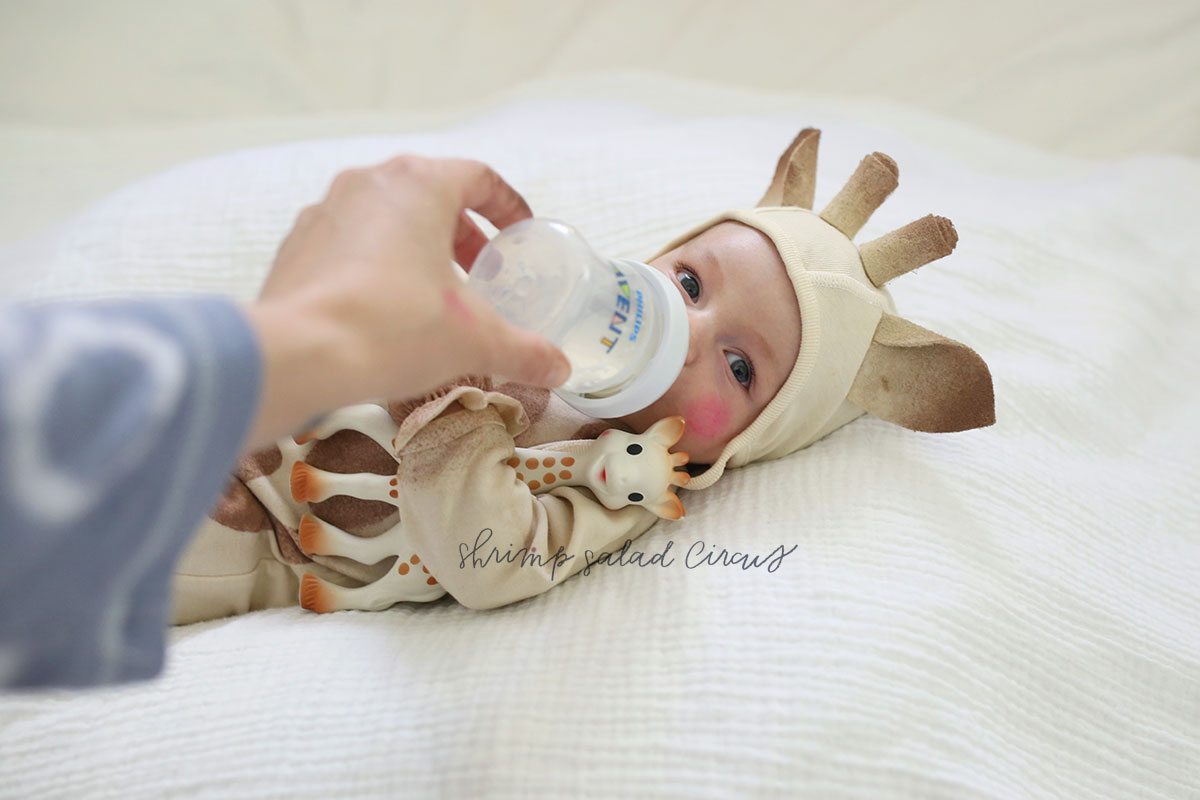 Sometimes tiny giraffes need to take a break mid-photo shoot for fourth breakfast. No complaints from this mama!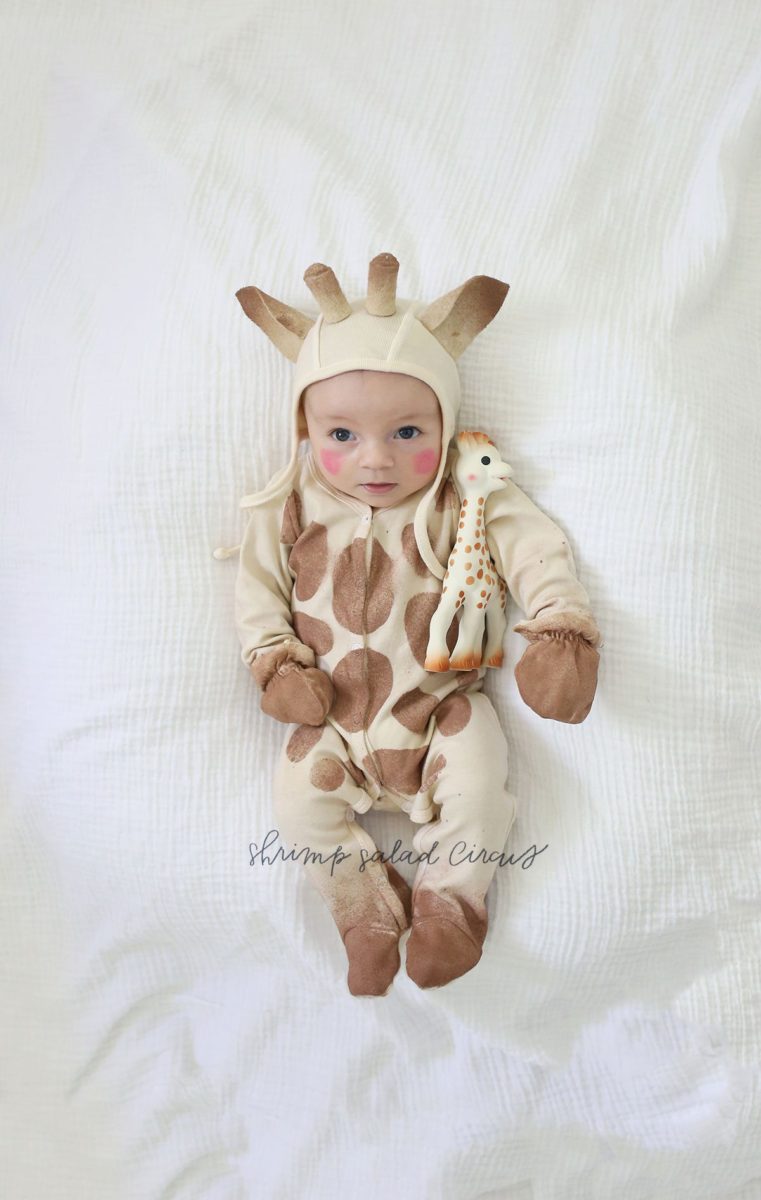 Here's how to make my DIY Sophie the Giraffe baby Halloween costume for your own mini human:
DIY Sophie the Giraffe Baby Halloween Costume
Supplies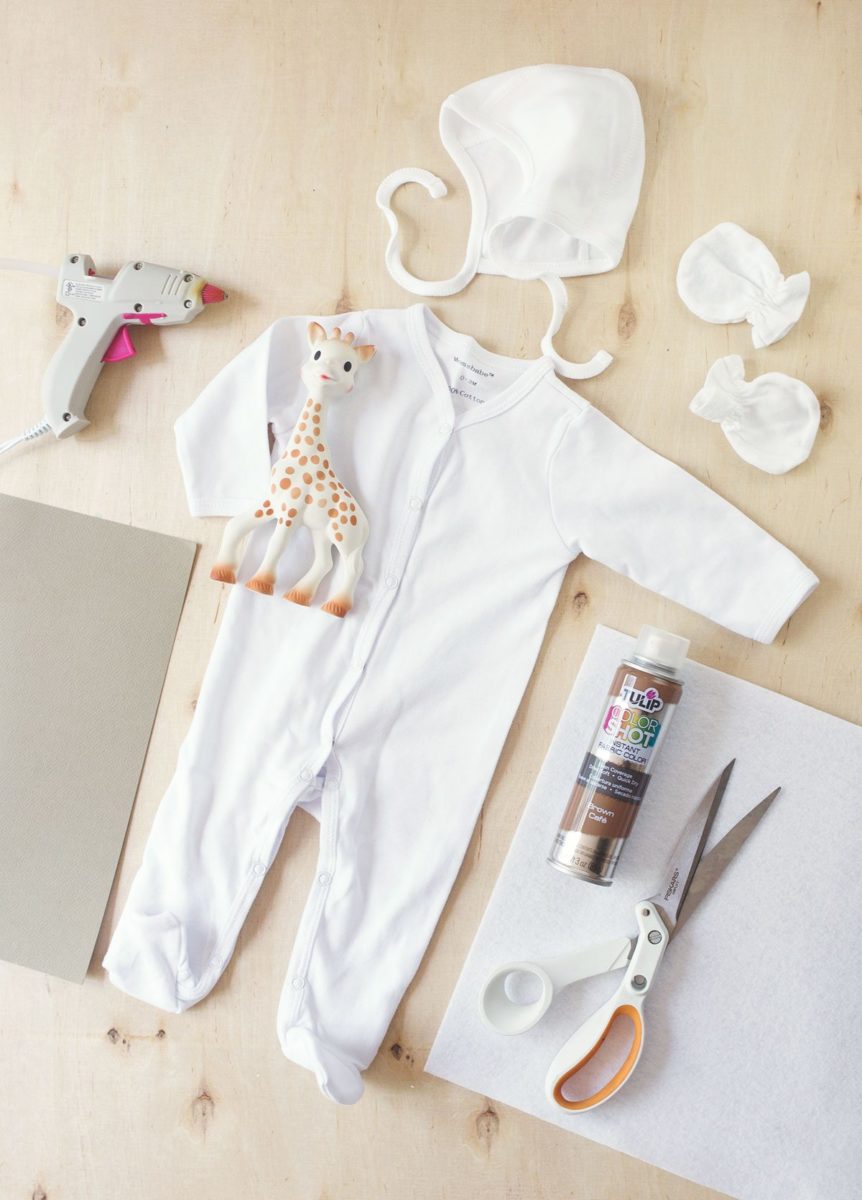 *You could leave the garments white, or if you want to be a little more true to color, you can use ivory garments or dye white ones with a bit of yellow or ivory dye.
How to Make a Sophie the Giraffe Baby Halloween Costume
1. If you have white garments but want them to be "Sophie-colored," dye them according to the dye package instructions. Depending on the shade of dye you use, I recommend possibly not using the whole package to get a lighter color.

2. Draw giraffe spots on the cardstock, and then cut them out of the paper to create a stencil.
Tip: If you have an exacto knife, you'll be able to cut out the spots a little more smoothly.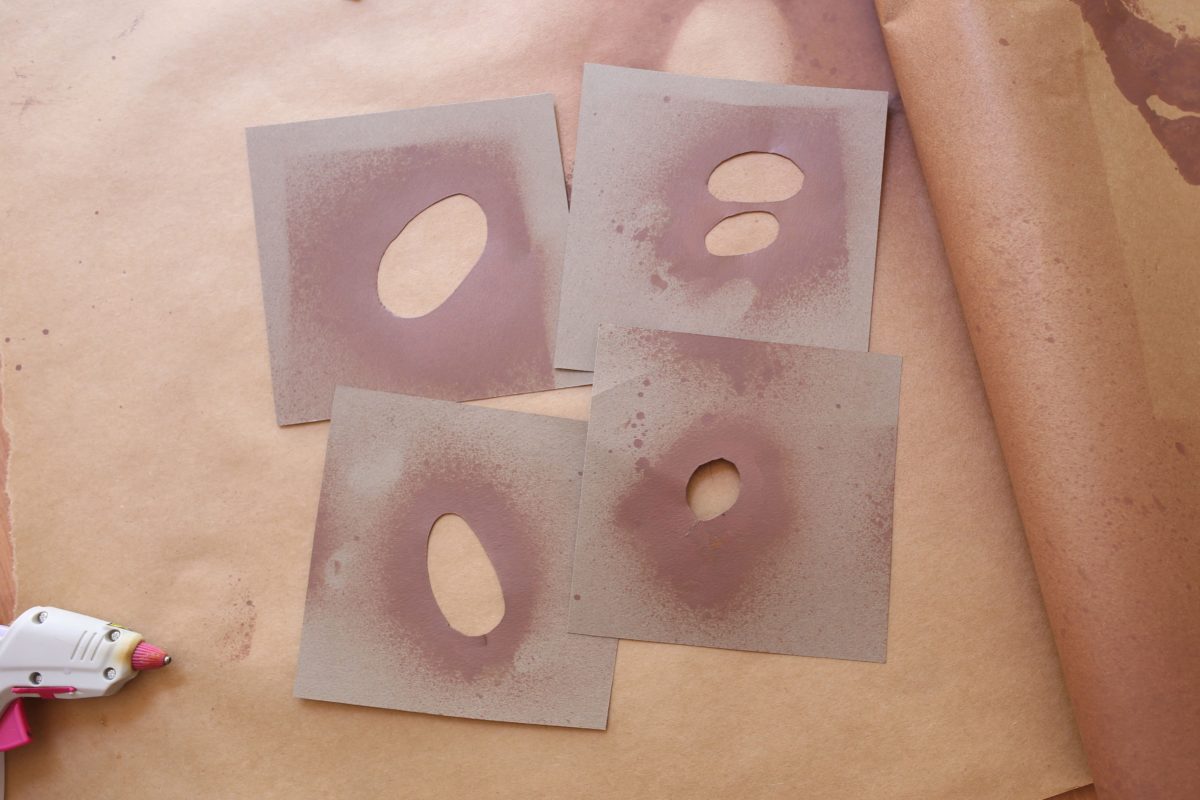 Cut out a few individual spots to fill in the edges, too.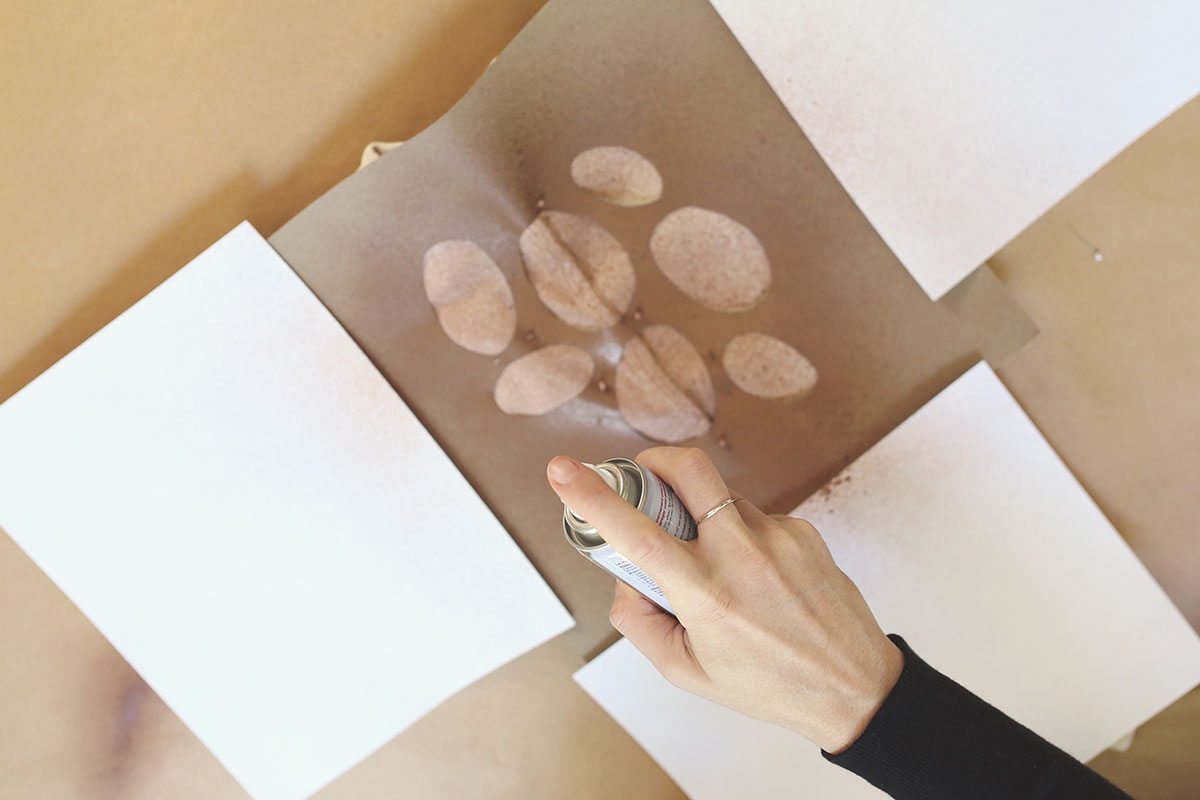 3. Place the stencil over the onesie, and spray inside with brown, using a lighter mist near the edges of the spots.
Spray spots all the way up the neck, but only spray them at the top of the arms and legs, leaving the rest plain.
4. Spray the feet, using a lighter, further away mist as you get further up to get the airbrushed effect you see on the Sophie dolls.
Spray the mitts, and also mist the ends of the sleeves a bit for continuity.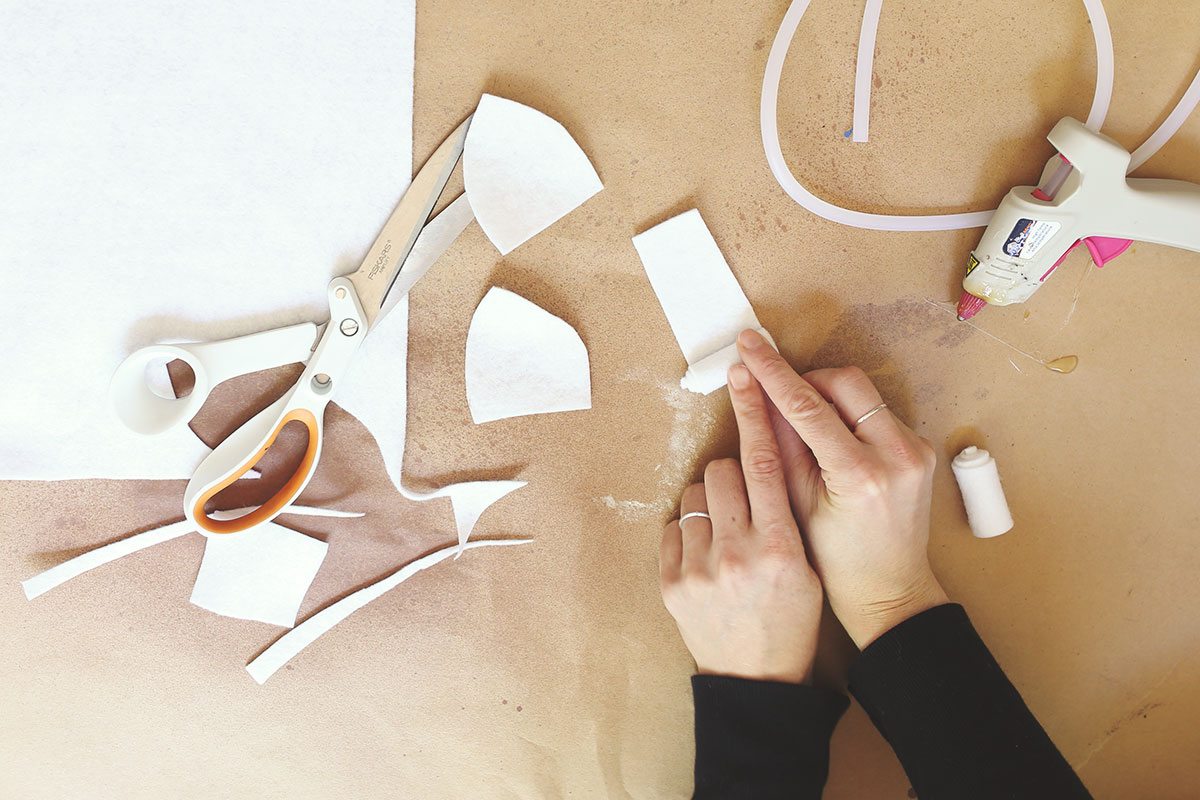 5. Cut ear shapes out of the felt. For the ossicles, cut out two long rectangles of felt about 7 inches long with a straight bottom and a slight diagonal top.
You want about 1.75 inches tall at one edge, diagonal down to 1.5 inches at the short edge, and roll them up, gluing to hold the rolls. The diagonal will give them a rounded top once rolled.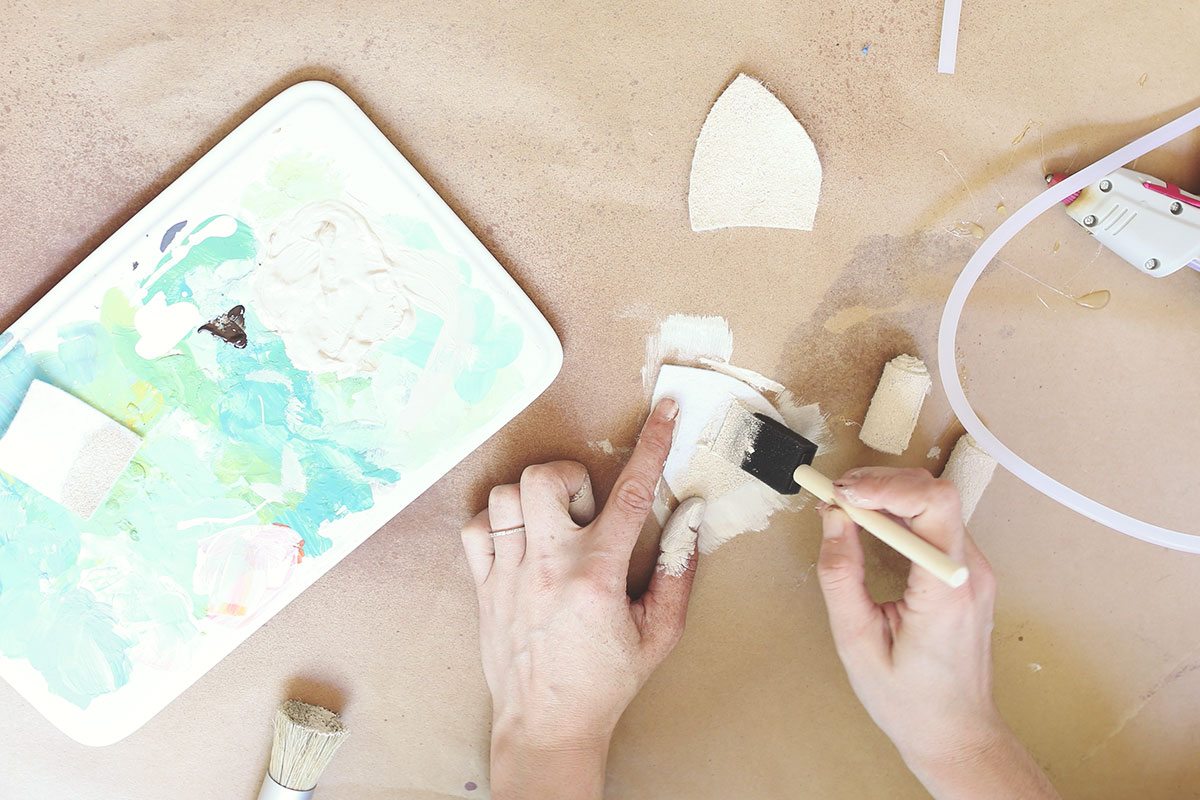 6. Since the felt is polyester, it won't take regular dye. You can paint it with acrylic paint and a sponge brush to match the bonnet and footie onesie.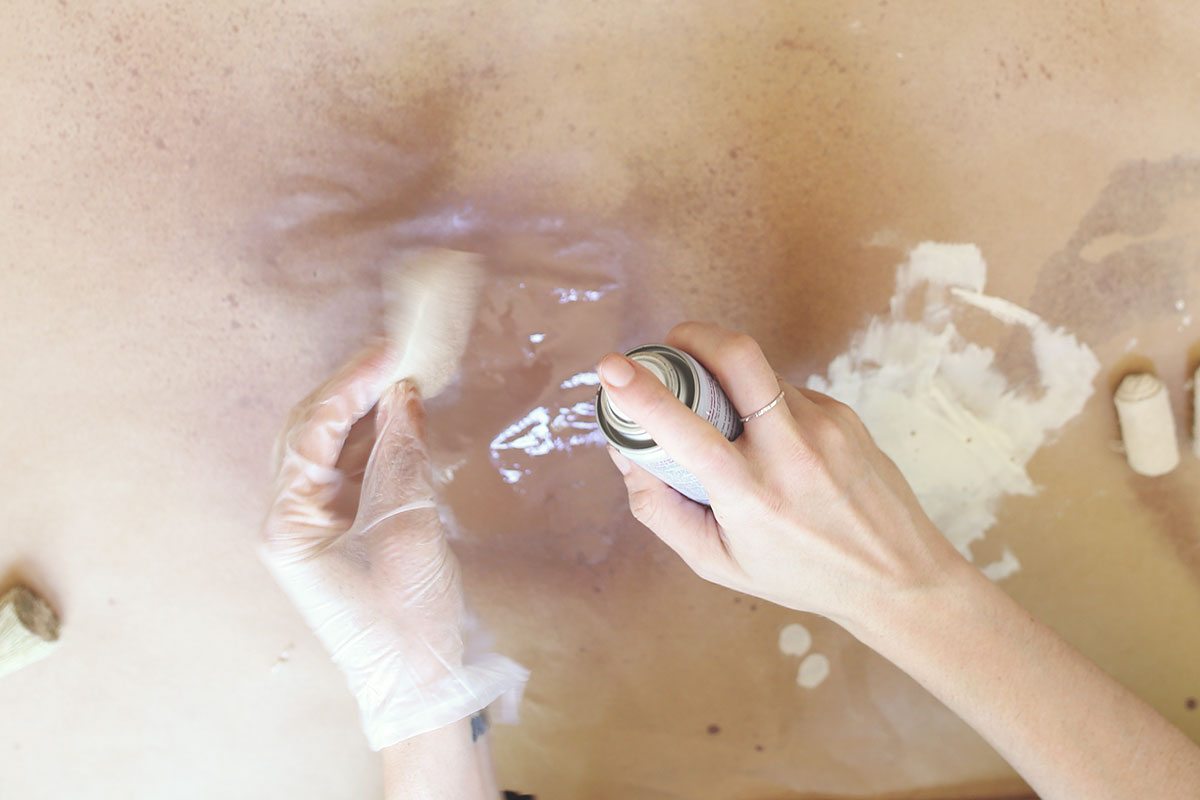 7. Spray the ears and ossicles brown, getting lighter toward the bottoms.
Oops: Sorry for the super blurry picture because I didn't realize until I was editing!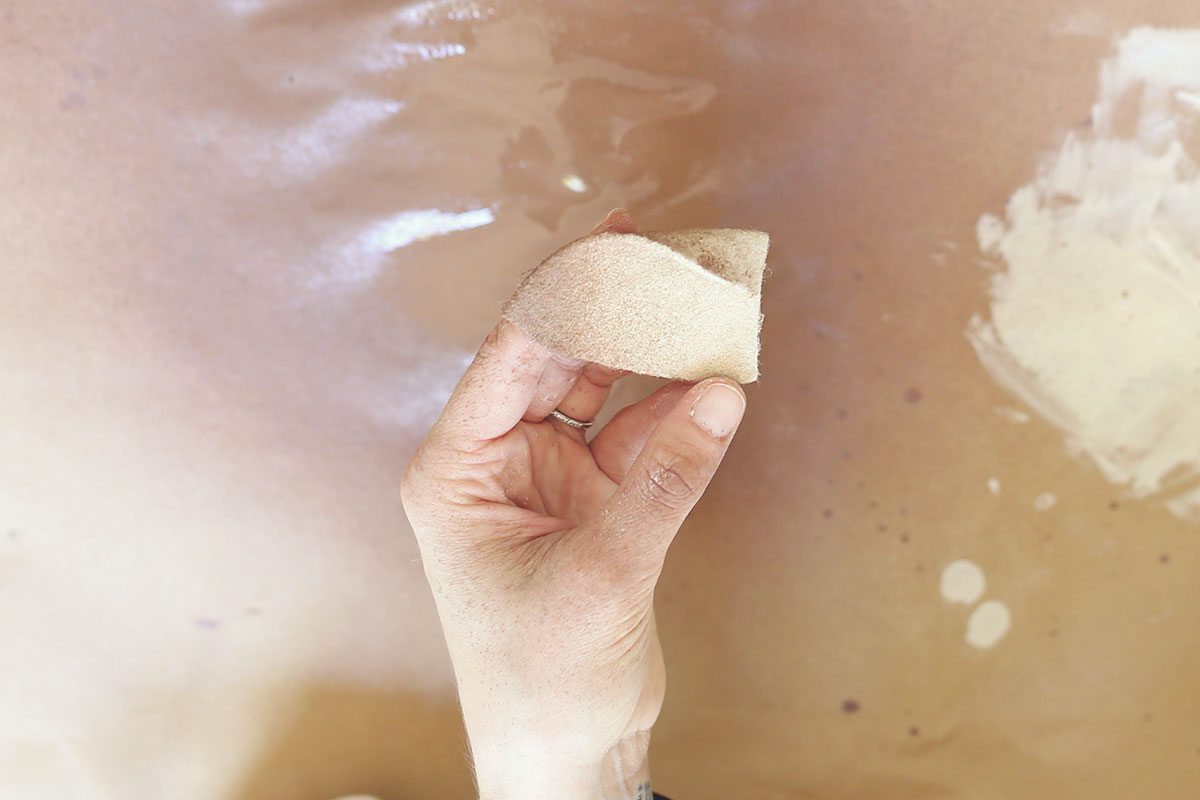 8. Fold over the edge of the ear, and hot glue it into place to give it some shape. It will also help it stand up better when  attaching it to the bonnet.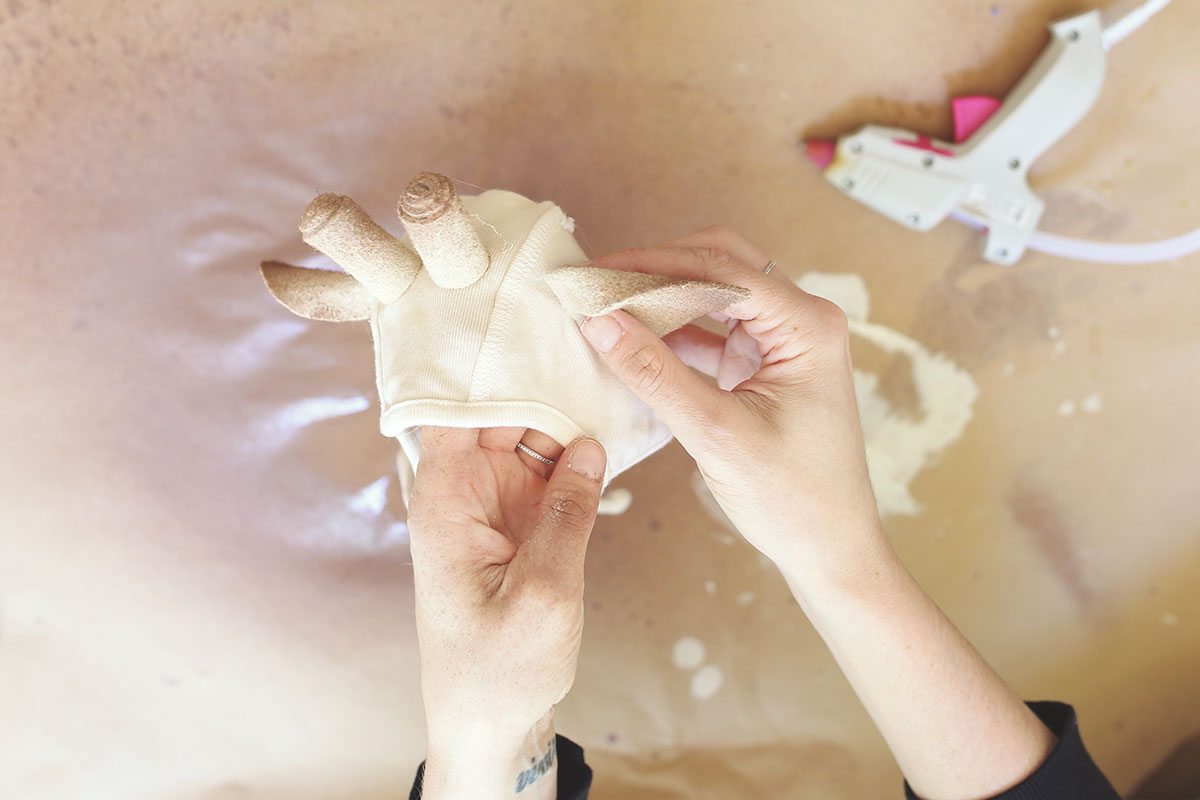 9. Hot glue the ears and ossicles to the top of the bonnet. Hold them in place until the glue cools and hardens.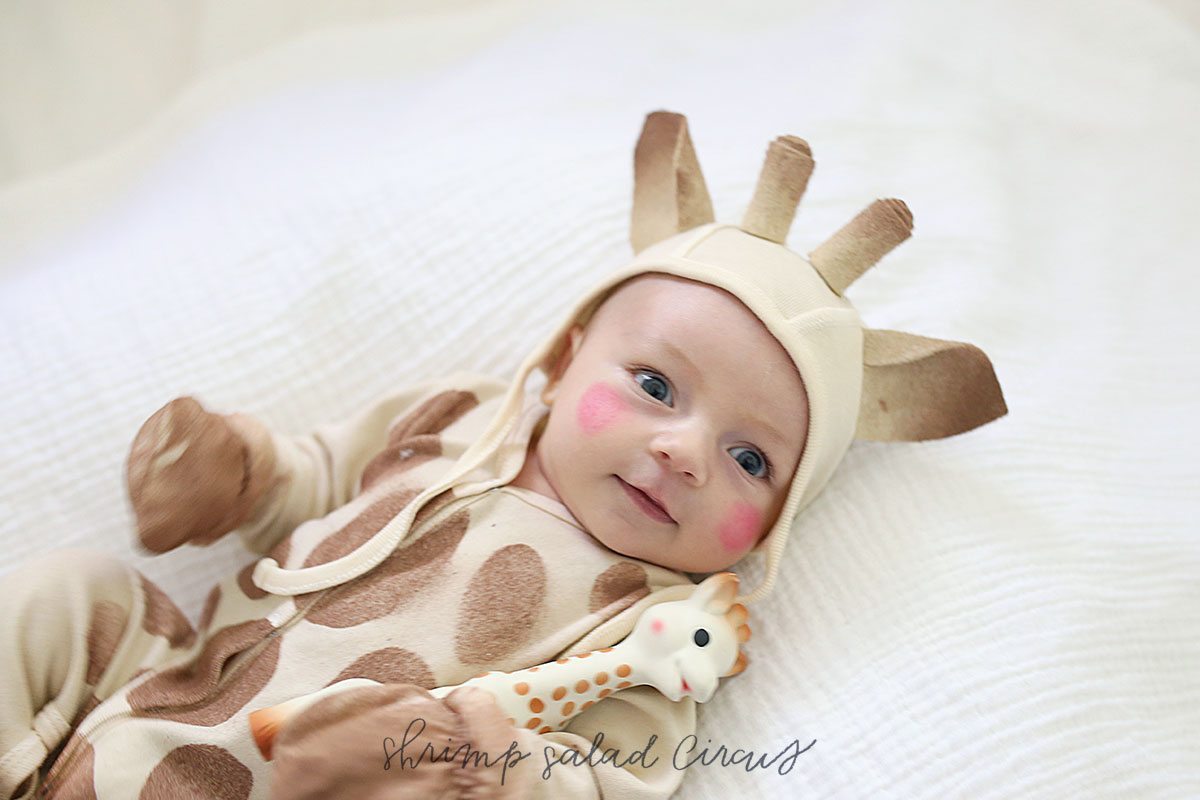 10. Add pink dots to baby's cheeks to complete the look! Be sure to use hypoallergenic makeup.