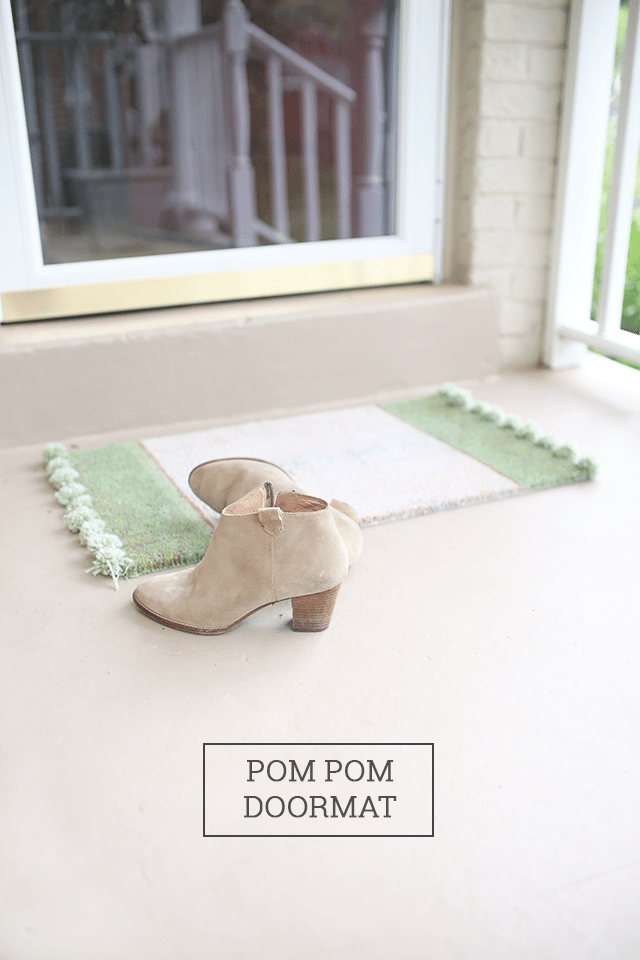 We've been using a super old doormat for about two years now, and when we moved into our new house, I knew I wanted something different. I created this pom pom rug doormat as my answer to the boring "welcome" rug!
When Michaels asked us to create our own spin on a current trend for our Michaels Makers posts this month, I knew I had to go big. Like poufy big. Like tons of pom poms… From tie-dyeing to lettering to tassels, pom poms and even unicorns, Michaels has everything you need for the latest and hottest DIY trends!
I love how this project takes a really mass-produced item and makes it look fun, classy, and high-end! The best part is that you can choose any color combination you want, so the possibilities are endless!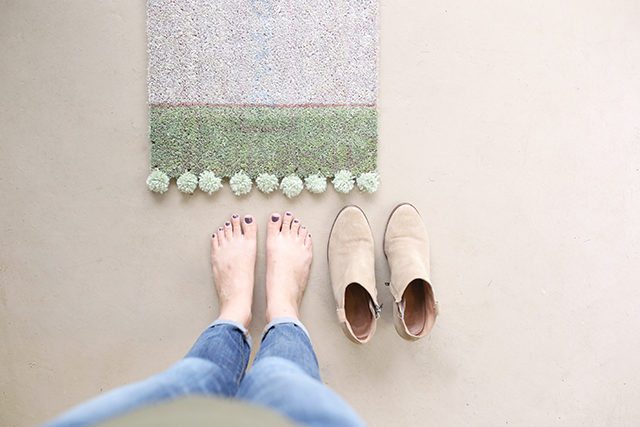 Be sure to check out all of the other Michaels Makers DIY summer party ideas on the Michaels blog.
P.S. The rug is Mish-approved, so that's pretty much all you need to go. Now go forth and craft…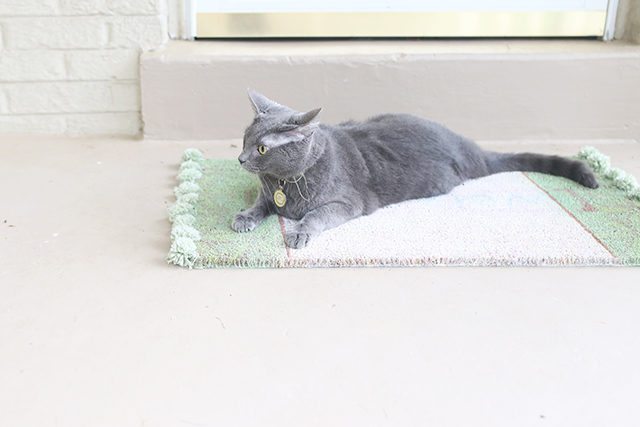 Come see how to make your own pom pom doormat!