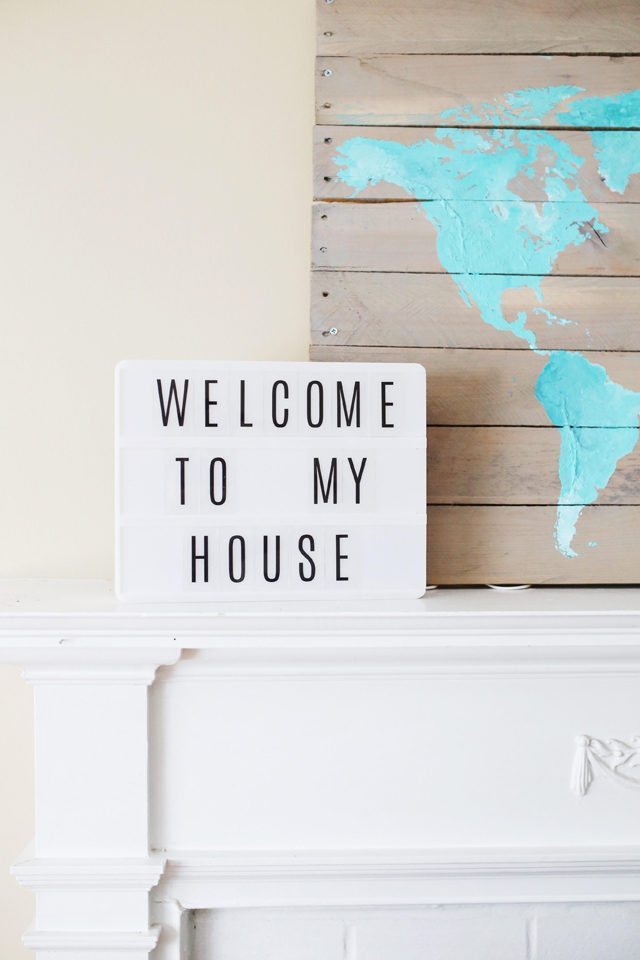 Sometimes it's nice to just share a little life update without having a ton of pictures or a tutorial. Because living life is the ultimate goal here, right?
We're getting settled into our sweet little house oh-so-slowly but surely, and I'm completely smitten.
We're still in the honeymoon phase with it, where I love every charming little quirk and have a blast mowing the lawn. Because we have a lawn. And that makes me so. freaking. happy.
On Sunday we had a deer just taking a stroll through the middle of our front yard. No big deal. Just kidding. I completely freaked out.
Get Your Own Sign:


P.S. Who has that Flo Rida song stuck in their heads now? You're welcome! 😉