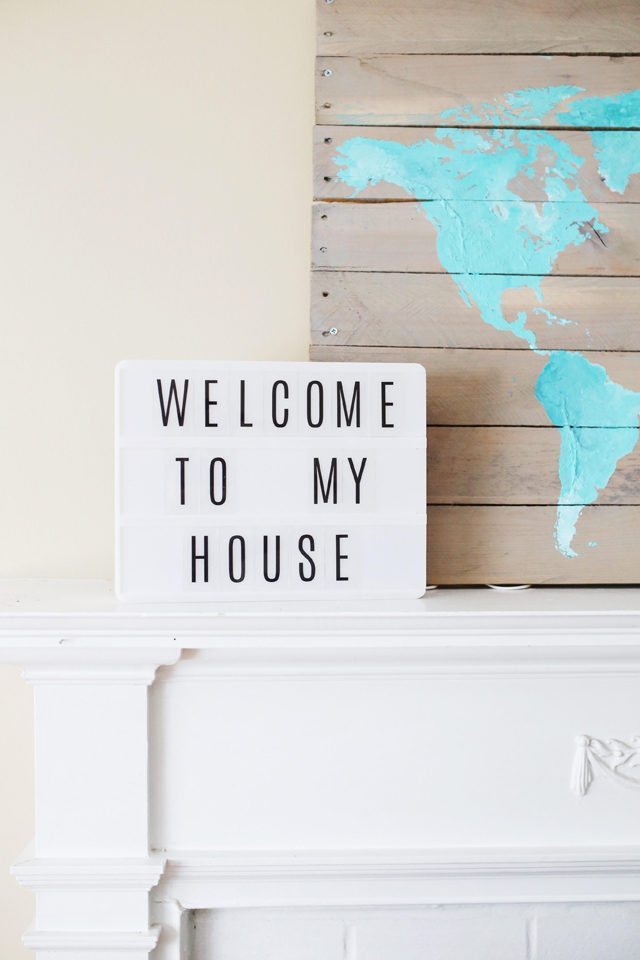 Sometimes it's nice to just share a little life update without having a ton of pictures or a tutorial. Because living life is the ultimate goal here, right?
We're getting settled into our sweet little house oh-so-slowly but surely, and I'm completely smitten.
We're still in the honeymoon phase with it, where I love every charming little quirk and have a blast mowing the lawn. Because we have a lawn. And that makes me so. freaking. happy.
On Sunday we had a deer just taking a stroll through the middle of our front yard. No big deal. Just kidding. I completely freaked out.
Get Your Own Sign:


P.S. Who has that Flo Rida song stuck in their heads now? You're welcome! 😉
GET THE FREE DESIGN FOR THIS PROJECT!
Subscribe (free!) to get INSTANT access to my resource library with all my free printables, cut files, and templates! Once subscribed, you'll receive my weekly newsletter with new projects and freebies.