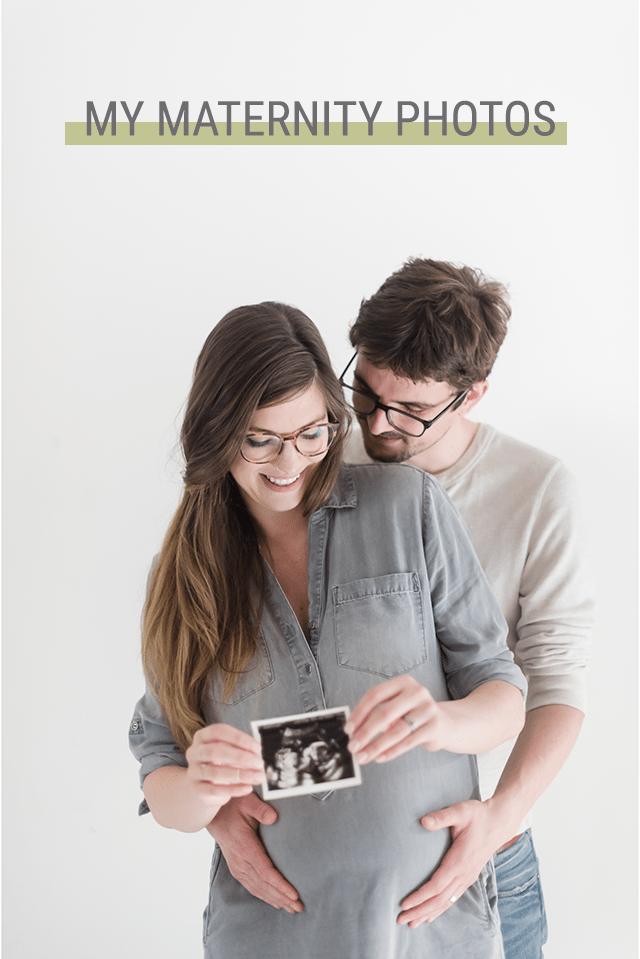 I'm not a big fan of being in pictures.
I prefer to be the one taking them so I don't have to overthink my smile or make sure I'm not accidentally making lobster claws.
And I can never never never keep a straight face for very long…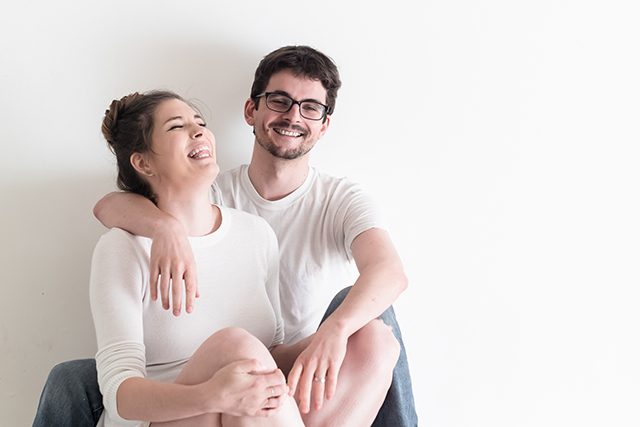 Capturing These Precious, Fleeting Moments
But for some reason when the third trimester hit, I just started to think about how much I didn't want to forget a single moment of this.
So here I am a month ago at 36 weeks pregnant in a body that doesn't feel entirely my own anymore, capturing these moments for my little person to look back on one day and marvel at.
So that I can say, "That was you in there. You were that tiny once, and we already loved you more than you will ever know.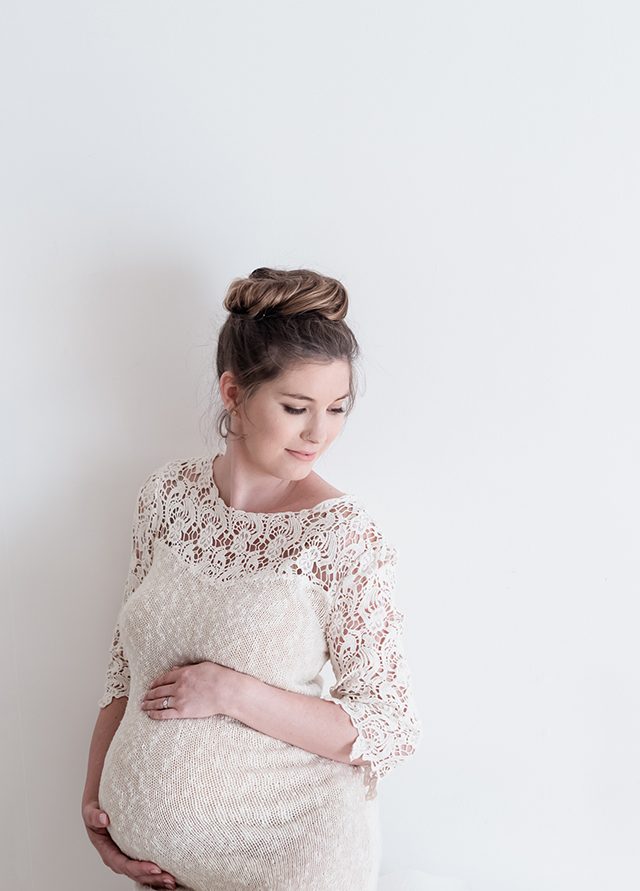 All the Feelings at 39.5 Weeks
And even as I write this I have tears running down my cheeks because we're just three days away from our due date, and it's all already gone by so fast. I'm dying to meet our child and begin to learn who they are and see who they become.
But I'm also already feeling nostalgic for these last slow, quiet moments with Andrei. Our last days as a family of two and the end of a nearly ten-year chapter of our life together.
And I'm already realizing I'm going to miss this belly — this body that feels like it's on loan to somebody else. I'm going to miss being able to feel the tiniest hiccups almost every day and reaching down and knowing that my little person is right there, safe and sound.
I will forever be grateful to Caro Chase of Caro Baby Co. for capturing this time for us and for helping me get past my insecurities for a few hours and embrace this beginning stage of being a mama. Because these photos will forever mean the world to me.
Did you get maternity photos? Or would you if you're planning to have kids one day?