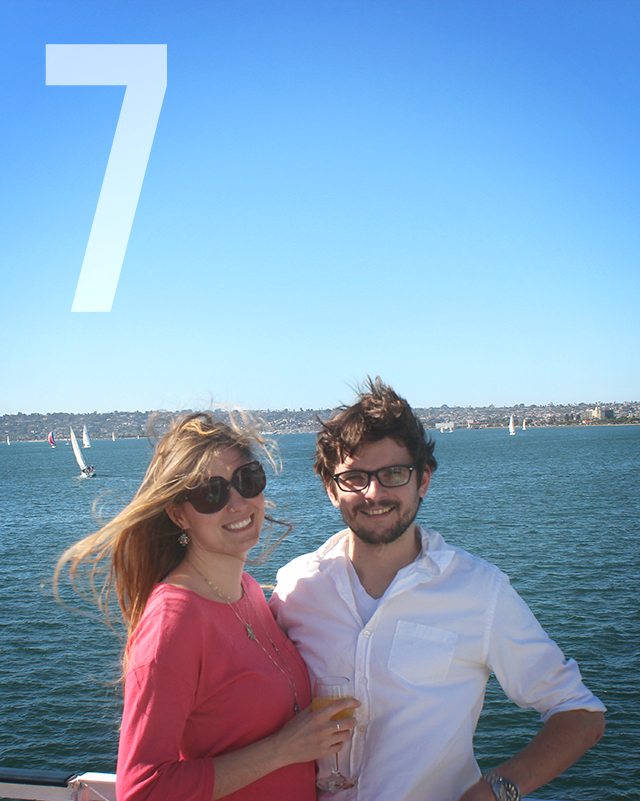 Today marks a whirlwind (pun intended — see the outtakes below) seven years with this guy. I'm having trouble wrapping my head around the fact that it's our seventh anniversary, mostly since I can't believe we're old enough to even be having one of those… ;D
These pictures are from last New Year's Day in San Diego. That windswept dreamboat (sorry, I can't stop) makes me happier every single day. He keeps me sane, acts crazy with me, and knows me better than anyone in the world. He humors me when I make him take absurd pictures with the cats and surprises me with all sorts of animal adventures, likes wolves, penguins, and a llama with a backpack. We boarded lots of planes together and jumped out of one, and there's no one I'd rather cry next to while strapped onto the front of a complete stranger near the open door of a tiny plane.
Andrei, I love you so much, and I can't wait to see what the next seven 70 years hold for us!