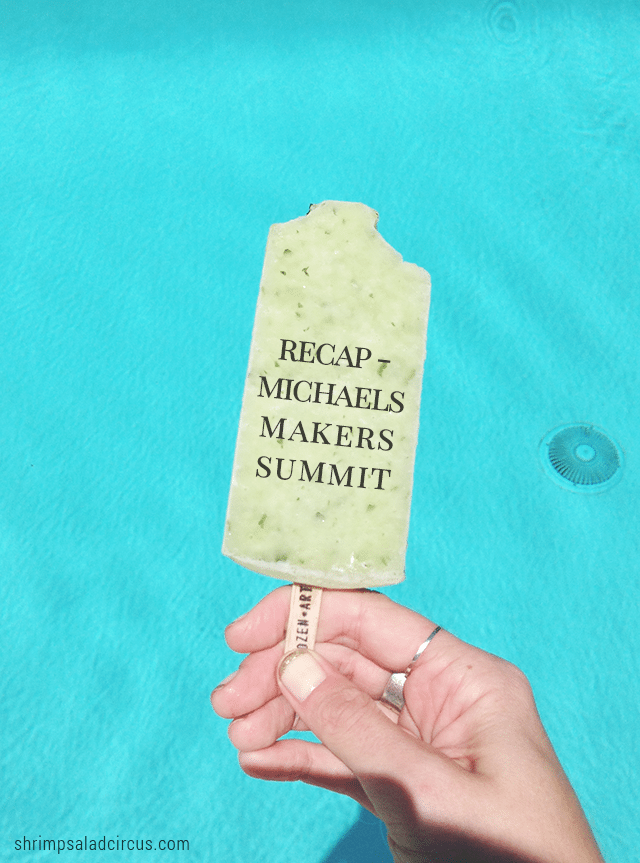 If you follow me on Instagram then you got a few sneak peeks of some big news last weekend…
In case you missed it, though, I've been invited to be part of Michaels Makers, a group Michaels pulled together to represent some of the most creative and inspirational craft and lifestyle bloggers from across the country. You can meet the whole team here; you'll probably see some familiar faces!
Michaels flew us to wine country in California last weekend for a three-day Michaels Makers Summit! We crafted, chatted, and sipped champagne at a secluded mountaintop estate, and I can't even begin to describe how gorgeous it all way. Scroll down for pictures!
Free Craft Workshops for YOU!
While at the Summit, we got to go DIY-crazy and take four crafty workshops from some of Creativebug's best instructors. It was so fun to be the one taking a workshop instead of teaching it. I'm always blown away by the vastly different finished projects a group of creative people can imagine from the same supplies and instruction, too.
The best part is that YOU get to take the exact same workshop for FREE until August 22. You can re-create our projects from the Summit, and if you do, be sure to shar them on Instagram using #MadeWithMichaels. Here are the classes:
Which one will you take? All of them? I can't wait to see what you come up with!


Summit Snaps