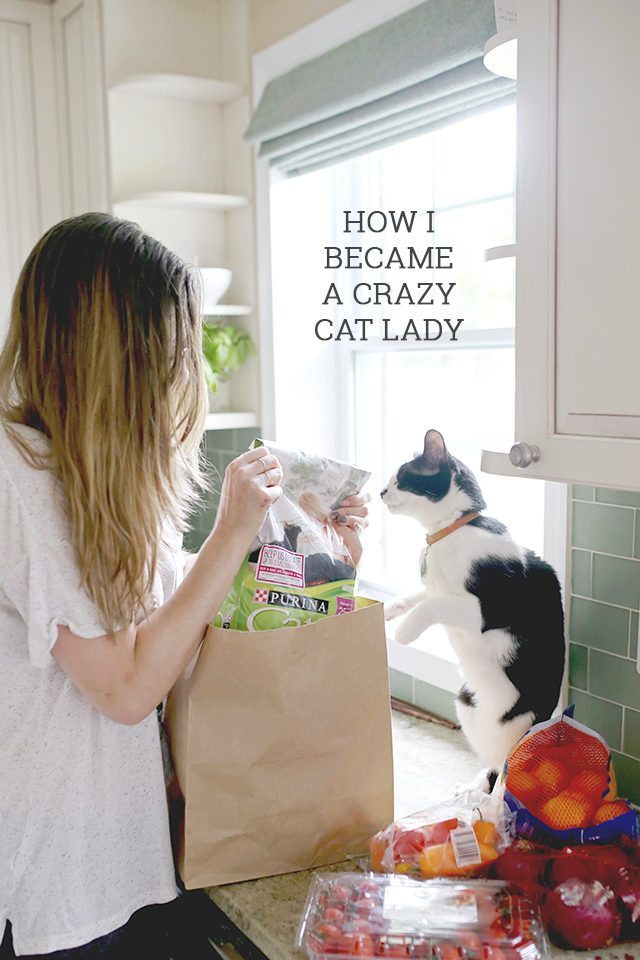 Happy Wednesday, you guys! Today I'm playing-hostess-with-the-mostess along with some other wonderful bloggers for the Purina Cat Chow "Nutrition to Build Better Lives" Virtual Party.
Sevenish years ago I rescued Mish and Rosco from a local shelter, and shelter animals have always held a really special place in my heart. So I was all over it when Purina asked me to encourage all my fellow cat people to join in its cause to support shelter cats by buying a bag of Purina Cat Chow from July 1 through July 31! During the month of July, for every bag of Purina Cat Chow you buy your cat, a meal will be donated to a cat in need.
How I Became a Crazy Cat Lady
So my post title promised you a story, right?
It all started in Italy in 1989 — you know, the same year Taylor Swift was born.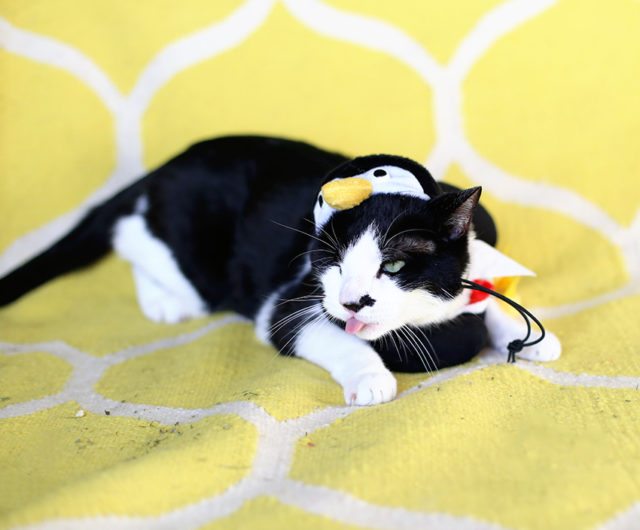 I was a Navy kid, and my family was stationed in Naples, Italy, at the time. My mom and I went grocery shopping at the commissary, and somebody in the parking lot had a basket of kittens. Naturally, my mom, possessing the "sucker" gene that I inherited, grabbed one.
But on the drive home, something started to sink in: my dad was not interested in being a cat owner, and maybe they should've discussed this first…
Obviously the thing to do at that point is exploit your four-year-old in the best way possible. She stuck our tiny new acquisition in a paper grocery bag; handed it to me; and told me to say, "Daddy, Mommy and I just went to get groceries and I have NO IDEA how this thing ended up in here!"
Turnabout is fair play, so I snuck home a strays growing up… 😉
And Then Mish and Rosco Came Along…
About 3.4 million cats end up in shelters all over the country each year, but fewer than half of them ever get adopted. And that absolutely breaks my heart.

After college I traveled a little bit, did a quick three-month stint at my parents' house in San Diego, and then followed by boyfriend (my now husband Andrei) across the country to Lexington, Kentucky. A massive, severe ice storm hit a mere couple days after my arrival, and all I wanted was to be back in sunny SoCal.
I was living alone; experiencing winter for pretty much the first time ever; and was bored out of my mind.
I headed straight to the Lexington Humane Society and fell smack in love with two kittens immediately. Rosco was born in the shelter and spoiled rotten from minute one, but my poor little grey Mish was dropped off OUTSIDE DURING THE ICE STORM. Of course I had to help him turn his little life around, right?! 😉
Since then, my two goons have lived in five different apartments with me and now in our first house!
How You Can Help – Buy a Bag to Feed a Shelter Cat
I'm really particular about what I feed my guys because Rosco has lots of weird food issues, and I've been feeding them Purina (Purina One, to be more specific) for years now. I love supporting a company that gives back and is passionate about what they do, so I'm proud to be a Purina customer .Since 2013, Purina Cat Chow has supported animal shelters across the country and has donated more than $845,000 in food, supplies and renovations to advance the rescue, nutrition and adoption of cats in shelters.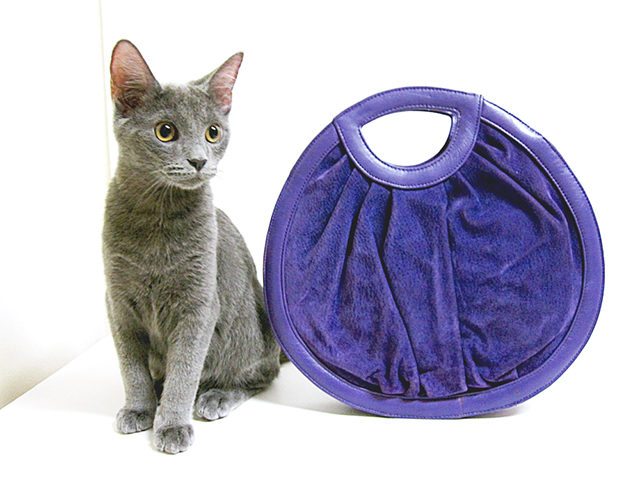 This year, Purina Cat Chow is focused on delivering great nutrition to cats in the care of animal welfare organizations to help them become healthy and ready for their forever homes with its Nutrition to Build Better Lives" program.
To help Purina Cat Chow reach its goal of donating five million meals to shelter cats across the country, you can purchase any size bag of Purina Cat Chow from July 1 through July 31. For every bag purchased, Purina Cat Chow will donate one meal, up to five million meals, directly to Rescue Bank.
Rescue Bank is a non-profit organization that operates on a national food bank model to collect and distribute high-quality pet food and other supplies to a network of pre-qualified animal welfare organizations throughout the United States. These organizations are able to use the savings from their food budgets for critical veterinary care to increase the adoption of healthy pets.
My Fellow Crazy Cat People
Chelsea and Nate Day, Someday I'll Learn | Jennifer Soltys, Sweep Tight | Joanna Hawley, Jojotastic | Liz Lathem, Hoosier Homemade | Michelle Sybert, Be Brave Keep Going | Melissa Dell, melissadell.com | Alice Chase, Thrill of the Chases | Desiree Eaglin, The Funny Mom Blog  | Teresa Foskey, Making it all Work | Jen Rattie, My Crafty Life | Shauna Torres, Adventures of 8 | Amy Desrosiers, Saavy Saving Couple | Dawn Lopez, Home Making Hacks | Liz Mays, Eat Move Make | Marlene Sauer, Idle Hands Awake | Lindsay Ponta, Shrimp Salad Circus | Kelly Beall, Design Crush | Cate O'Malley, Sweet Nicks | Lesley Clavijo, Chaotically Creative | Connie Hughes, Smockity Frocks v Elise Laney, Polka Dotted Blue Jay | Madeline Merschen, Ellis and Page