Make quick and easy custom DIY goodie bags for party favors for birthday party guests to take home!

Today is party day for CRAFTWEEK – a week of projects and giveaways with some of favorite makers. This time, the CRAFTWEEK crew is giving away a $100 Amazon gift card. Stop by my Instagram to enter to win!
You guys.
My daughter is 2 ½ years old. This DIY is from her FIRST birthday party. And I'm finally getting around to blogging it. *facepalm*
I put so much thought into all the little details and creative elements for her birthday, and then I think I just felt a little burned out after it was over. I needed a break. Apparently an 18-month break… ha
And on that note, I also haven't blogged any of the projects from her epic second birthday party. But that'll wait for me to tackle another day…
Anywho, I've been trying to be more eco-friendly in our daily lives, so I avoid giving out little plastic toys as party favors. And since everybody loves candy (don't you dare tell me that you don't) I figured I couldn't go wrong with a colorful candy buffet!
Quick heads-up: This post contains affiliate links, so I could earn a small commission at no additional cost to you.
If you decide to go the same route, you can find lots of candy buffet options on Amazon, and Oriental Trading also has a ton of color-coordinated candy sets.
Cringing at the thought of all the kids eating a truckload of candy?
You could fill containers with little snacks like goldfish crackers, pretzels, fruit snacks, and animal crackers. Note: Please avoid popcorn if you have party guests under the age of five because it's one of the most common choking hazards!


How to Make DIY Goodie Bags
Make it extra special by letting your guests fill up DIY goodie bags with a custom message about your birthday girl or boy!
I hand-lettered a message thanking guests for celebrating our sweet girl, and then I made a flower stamp that matched our party décor. I stamped the flowers onto plain white circle stickers to seal the bags after guests filled them up.
P.S. Our party décor is all from the Martha Stewart Meyer Lemon collection if you want to use the same theme!
You can create a custom stamp using the Silhouette Mint stamp printer. I just saw that the printer and starter kit are on sale on Amazon right now (March 11) for only about $25 with the checkout coupon! That's such a steal because you just about can't get pre-made stamps and ink for that amount, so I feel like it's worth it even if you only use it once for the party and then pass it on to somebody else.
If designing a stamp feels intimidating to you, so many Etsy sellers offer custom stamps at really reasonable prices! You could even order some sort of cute coordinating set!
If you've waited till the last minute like I usually do and don't have time to create something custom, there are a ton of adorable rubber stamp options out there.
You can use any matte paper favor bags to stamp on. Just make sure that they're not glossy or waxed. If the surface is shiny at all, the ink from the stamps won't be able to dry properly, and it will smudge. Be sure your circle stickers are matte for the same reason!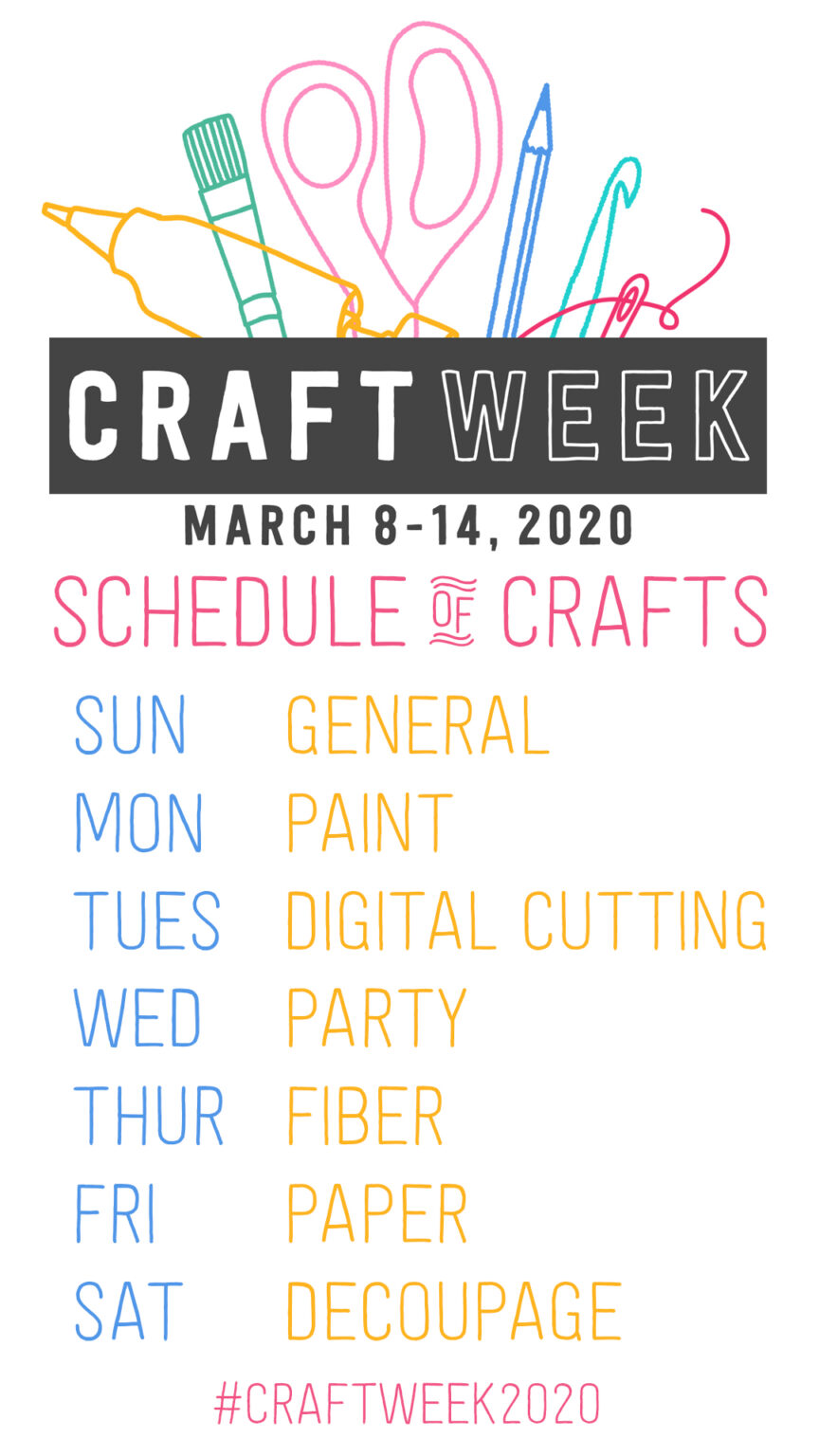 More CRAFTWEEK Party Posts