The dress is called Hot Mulled Wine, which has my name written all over it for more reasons than I can count (the name possibly topping the list).
The drink is a blackberry smash, which would have my name all over it if it weren't positively tainted by whiskey… It was concocted by Carrie and Andrew Purcell for Design*Sponge, and it's almost to pretty to drink.

It's funny how something so seemingly unrelated can take your mind somewhere. The thought of mulled wine immediately takes me back to Peru – freezing my butt off, huddled with The Mister in a dim, quiet bar, snuggling up to a mug of mulled wine to keep any semblance of feeling in my fingers.
That was the trip I took with my best friend right after college – three months, nine countries, and absolutely incredible memories. The Mister came along for about a month. That second picture down there is the two of us stealing a moment in the middle of nowhere (though not the same sort of middle of nowhere I've ever come across in the states!). The next one is our ragtag little posse having a wild night on the town in Cuzco (and by wild, I mean consuming beverages involving pisco and raw eggs).
If I ever remember, I'll have to share more pictures and stories from that trip. I have plenty!!!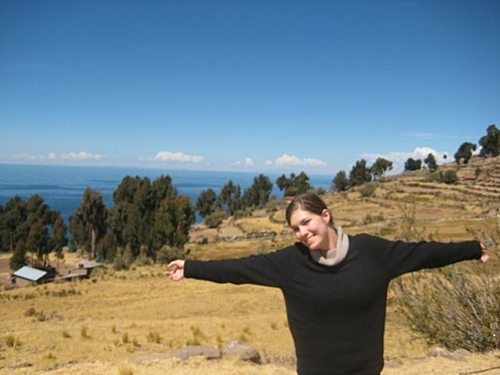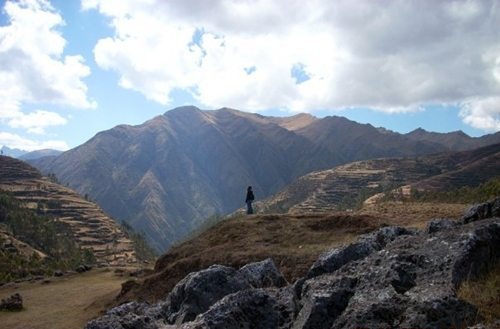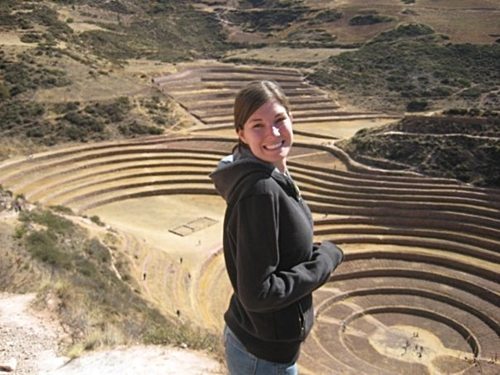 P.S. Bestie and I thought up the name Shrimp Salad Circus on the way home from that trip – nostalgia! ;D