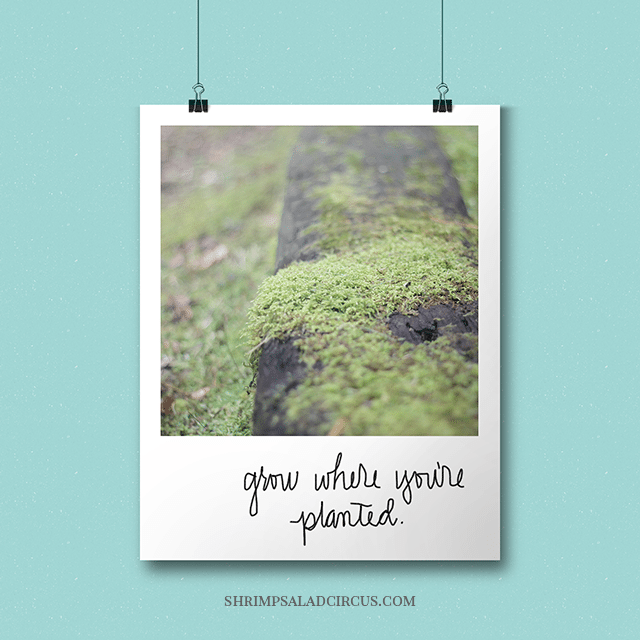 I've been busy busy getting our new apartment – and Shrimp Salad Studio – set up, and I can't wait to share some pictures and updates!
In the meantime, I wanted to make you guys a little something for you own homes. This Polaroid-style poster prints on standard letter-sized paper. It's a photo I took at the cabin
where Andrei proposed
to me. I loved everything about the place, but the thick carpets of moss in the yard and woods all around were especially gorgeous.
Enjoy this little freebie as a reminder to make the best of wherever your like takes you!