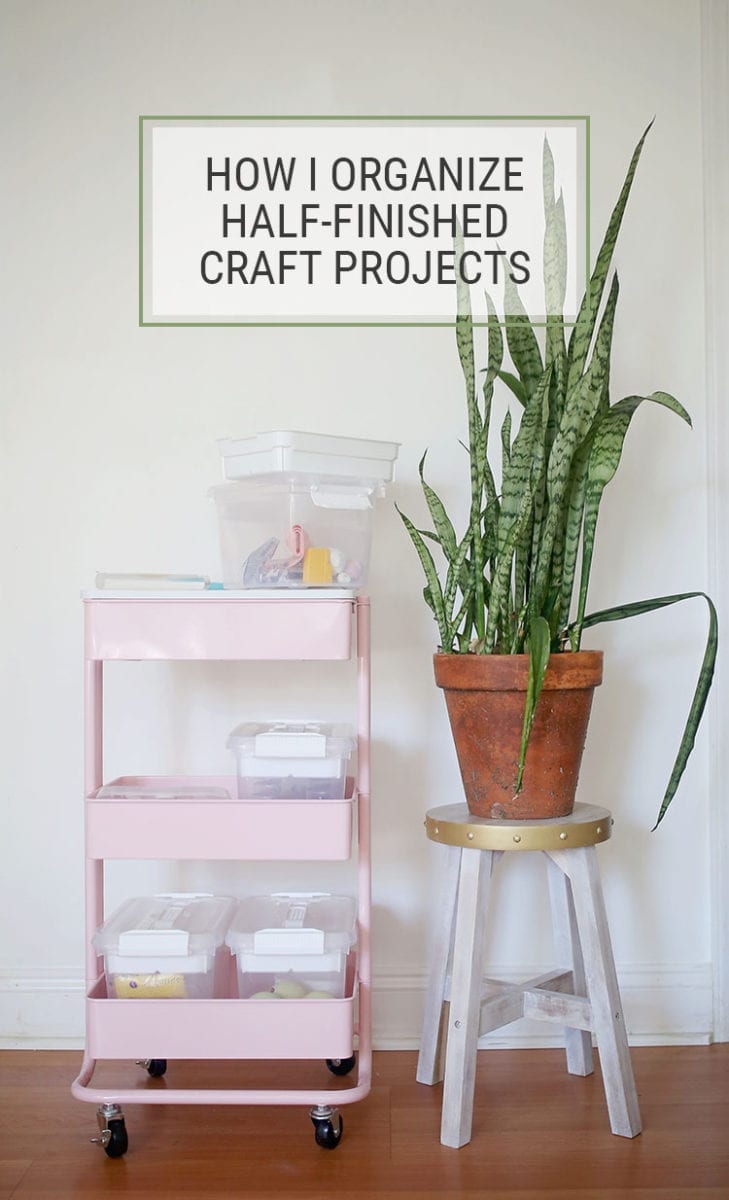 I fully acknowledge that as a DIY blogger, I probably have more half-finished projects lying around the house than the average person.
But you aren't the average person, are you?
If you're reading this, it's probably because you're as big of a project-junkie as I am!
How I Organize My Half-Finished Projects
I finally got my studio re-organized after a chaotic 2018, and it feels so fresh and wonderful!
I did a quick self-assessment/reflection on last year and how my beautiful studio turned into such a mess, and I figured out what the biggest culprit was…
Half-finished projects!
It turns out that having anywhere from 2-10 projects in the works at any given moment led to a whole lot of unbridled chaos.
So for Michaels Makers this month, I decided to tackle the problem. I'm sharing how I've partnered with Michaels to organize my "in progress" projects, and I'll be this system would work for you, too!
P.S. Michaels has everything you need to organize your home for the the new year! Shop their storage and organization collection.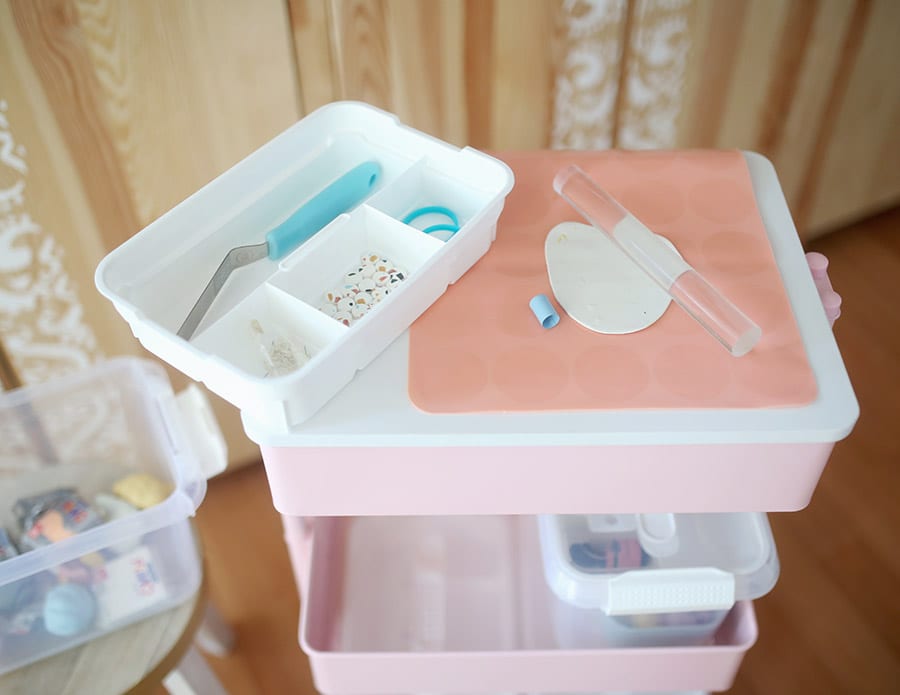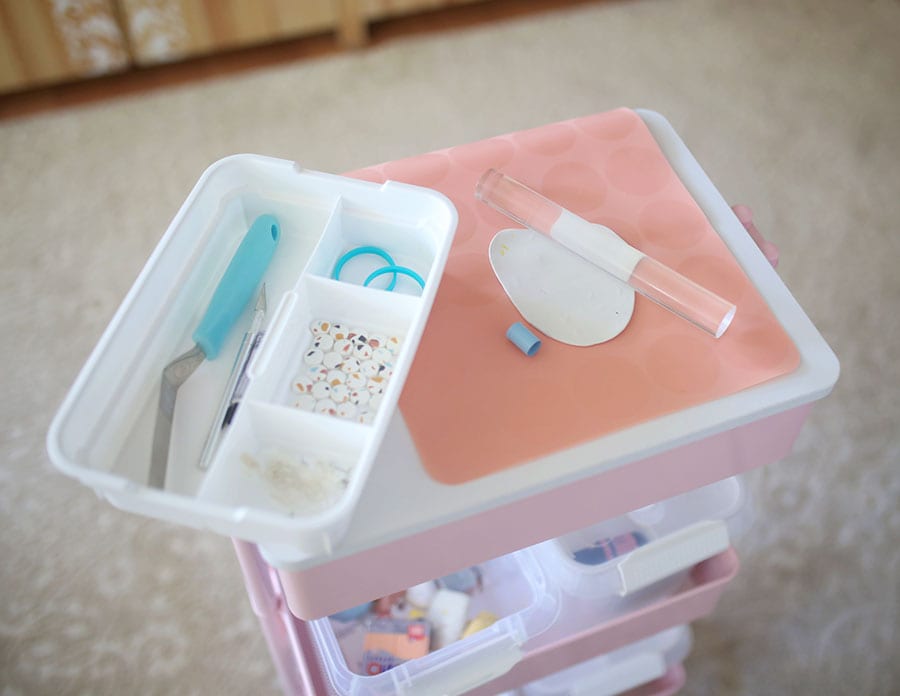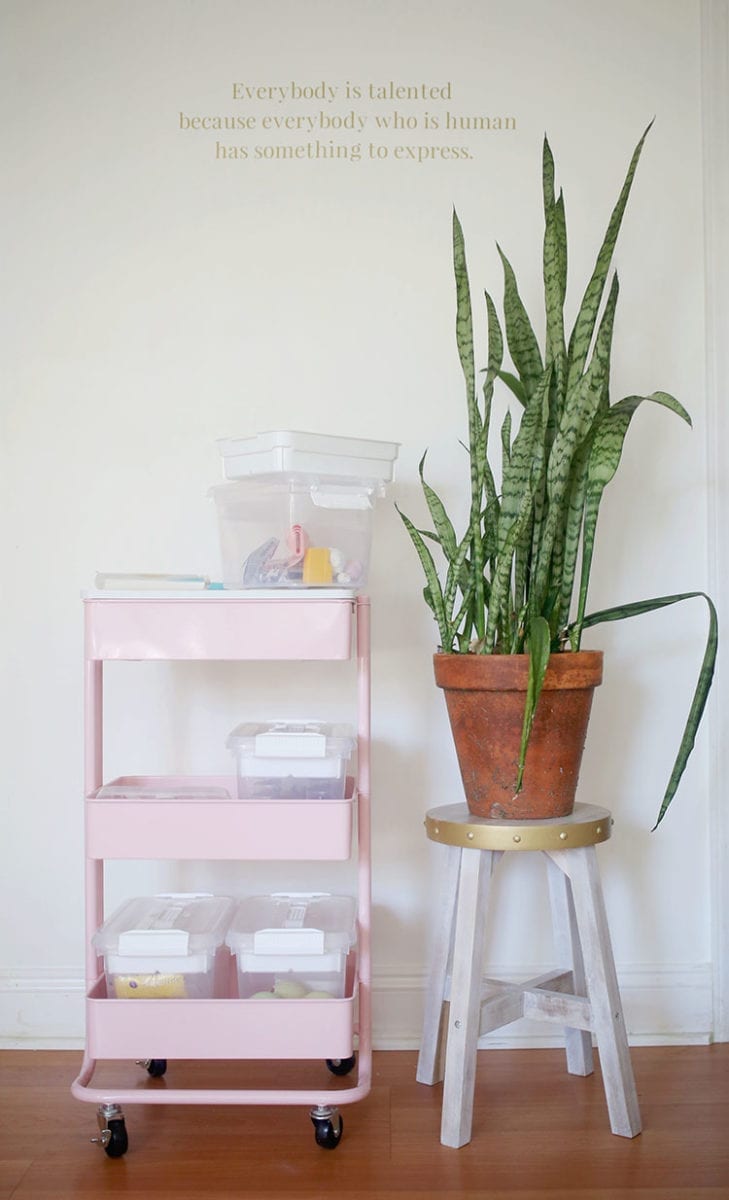 My Craft Project Storage Station
Here are the main organizational elements I picked up at Michaels if you want to go ahead and get your own half-finished project station!
The Rolling Cart
I got the rolling cart because I want to be able to take my projects from room to room with me. This is important for me since I'm photographing them in different rooms.
If you know you're going to be doing everything in one place, you might not need a rolling cart.
I added the cart topper so that I can use the cart as a work surface in addition to storage. Otherwise, it's just an open basket for the top. There's also a birch-looking "wooden" top, but I thought the white was a good neutral for everything I needed.
The Project Bins
Whether you use a rolling cart or not, these bins are the essential element to this organizational system.
I'm using one bin per project, and it will be dedicated to that project until the project is finished and ready to be used or put away.
As you can see in the photo below, this bin is currently dedicated to a polymer clay earring project I'm working on *helloooo, sneak peek* that's ready to assemble but not finished.
I have the bigger supplies – balls of clay and a silicone mat in this case – stored in the larger underneath section.
I'm using the built-in storage tray to hold everything else I'll need to finish: jewelry glue, a clay cutter, jump rings, a rolling pin, jewelry pliers, earring posts, etc.
This way, when I'm ready to pick up where I left off, I can just grab this bin and immediately get started – no need to hunt down supplies from five different cupboards and drawers!