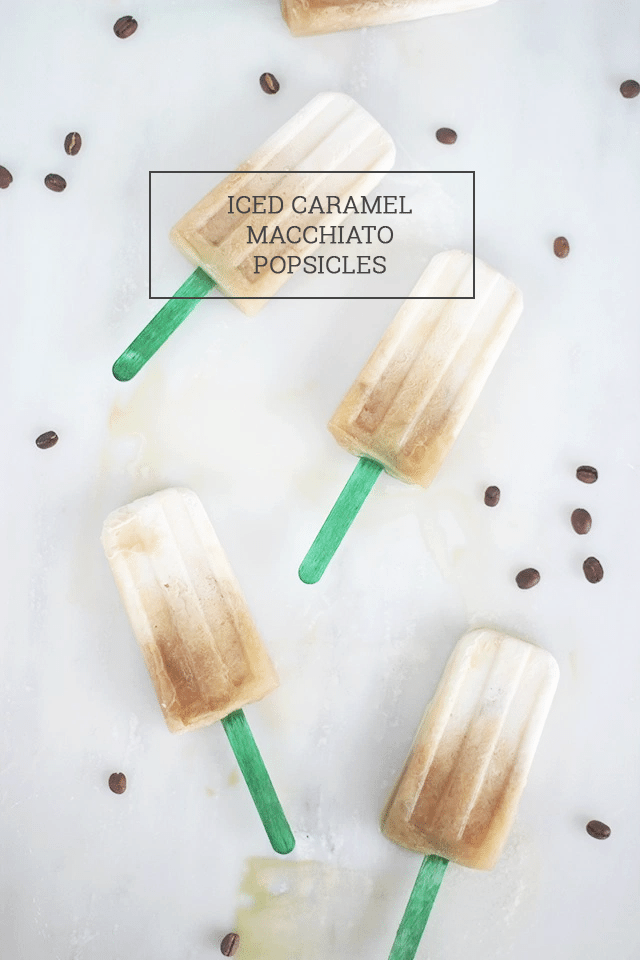 My favorite Starbucks drink is hands-down the iced caramel macchiato. It's delicious, yeah, but one of my favorite things about the drink is the beautiful way the coffee and cream layer together. If you've never had one, you're missing out!
I wanted something cool, refreshing, and summery that I could keep on-hand without having to go out to pick anything up. I've seen a few iced caramel macchiato popsicles recipes out there, but none of them had the layering I love with this drink. Fortunately, I was able to mimic the actual drink recipe to create a popsicle that could pass for my favorite icy beverage!
P.S. For the perfect extra touch, you can dye the popsicle sticks green with food coloring for the full "Starbucks experience!"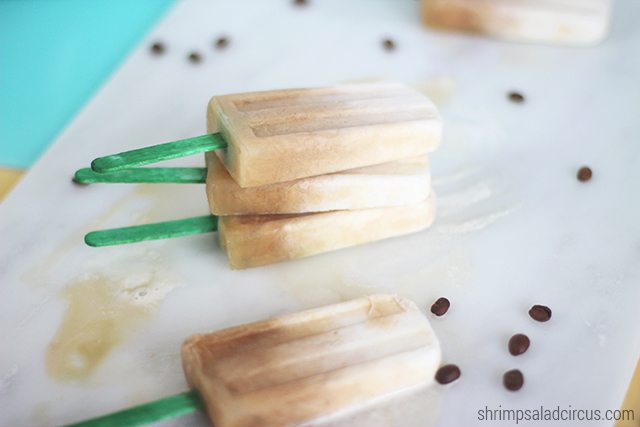 Supplies
This list includes the actual popsicle mold and sticks I'm using, though it looks like they've changed the color of the lid since then. If you already have a popsicle mold, it should work just fine for these! The supply list contains affiliate links. They don't cost you anything extra, but I may get a small commission, so thanks for helping me keep this blog up and running!


Green food coloring
See recipe below for ingredients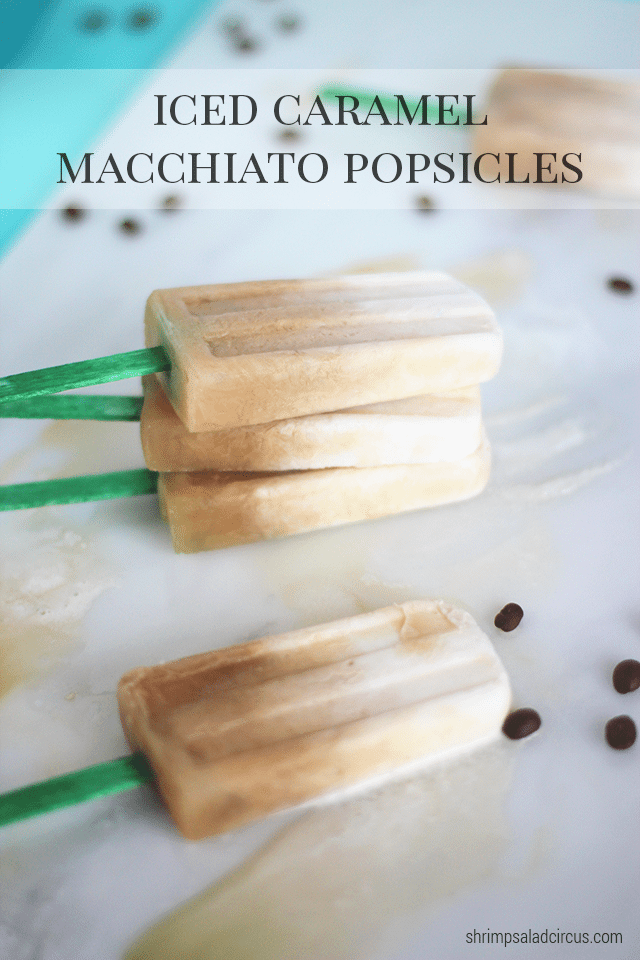 Iced Caramel Macchiato Popsicles
Author:
Prep time:
Total time:
Ingredients
1 cup strong coffee or espresso
2 cups half and half
2 tablespoons simple syrup
1 tablespoon caramel sauce
Optional: caramel sauce for drizzling
Instructions
Brew a cup of really strong coffee, and mix in 1/2 tablespoon simple syrup to sweeten. Put it in the freezer to cool almost to freezing.
Mix together the half and half, 1.5 tablespoons simple syrup, and 1 tablespoon caramel sauce.
Drizzle a bit of caramel sauce into both as well.
Set the milk mixture in the freezer to get really cold, and then use it to fill each popsicle mold about 3/4 full.
Add a few chunks of crushed ice atop the milk, and then drizzle coffee over it.
Freeze.
Chow down.