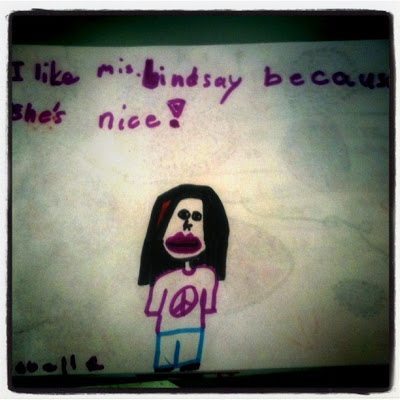 My Botoxed lips and kind heart, immortalized in magic marker…


Okay, that title was lame. A total understatement. Ridiculous, really. Know why?
Because it's not big news.
It's positively massive news.
Just in time for summer camp to draw to a close, I have a big-girl job! That's right – in just 10 short days, I will begin work in development (fundraising) and volunteer coordination for a junior college system!!! Grad school paid off, and I can't even tell you guys how happy I am!
I can't thank you guys enough for all your kind words of support and encouragement the past several months as I wrapped up grad school and worked my way through thousands (okay, exaggerating…) of job applications. You're all wonderful, and I think I'll keep you guys around! ;D