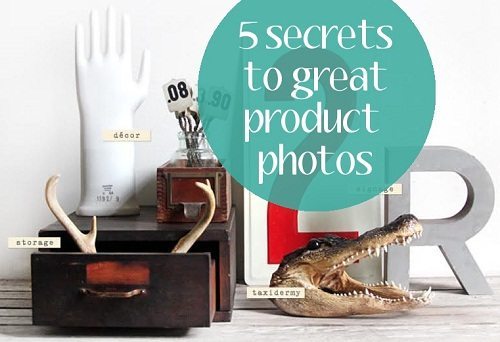 I've noticed a bummer of a trend on Etsy. There are tons of shops with wonderful products but no sales. The overwhelming reason behind the zeroes? Really bad photos – plain and simple. That may sound harsh, but think about this: Your customers can't hold your goods. They can't try them on or enjoy the vibrancy of their colors in person. To sell online, you have to make your photos speak for your product. Beth of Lackluster Co. (my fave online vintage shop!) is here to help you do just that. 
The importance of good product photography. Practicing good product photography is key to helping you successfully sell your products. You want to be able to stand out from the crowd and present your items in a way that really makes the item look polished.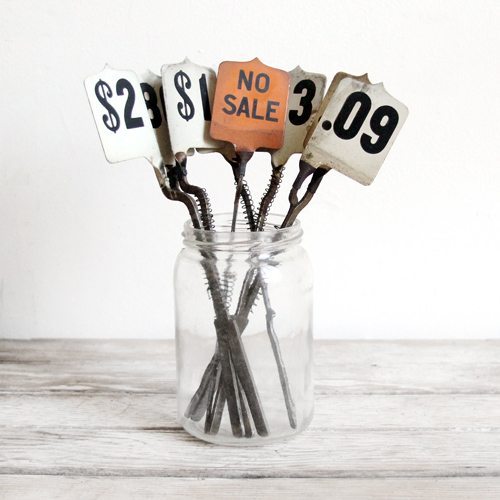 1.   Choose a simple background. Your background shouldn't be distracting to your customers. Try to keep all items in the photo related to the product you're selling. Whether it's being shot in its natural environment, or you're styling the photo with props, make sure everything in the photo works with each other, not against. When in doubt, stick with a neutral background to help draw attention to your product and its details/features, or if you're feeling colorful, just make sure to avoid a background that clashes with your items.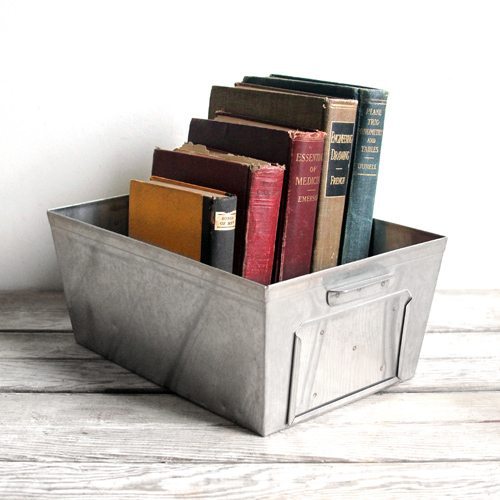 2.   Get creative. While your background should remain simple, don't be afraid to add some props into the mix to spice up the overall product imagery. For instance, adding a few books or paper items to a storage piece you're selling will help show scale as well as helping to illustrate how a potential buyer might house their own belongings.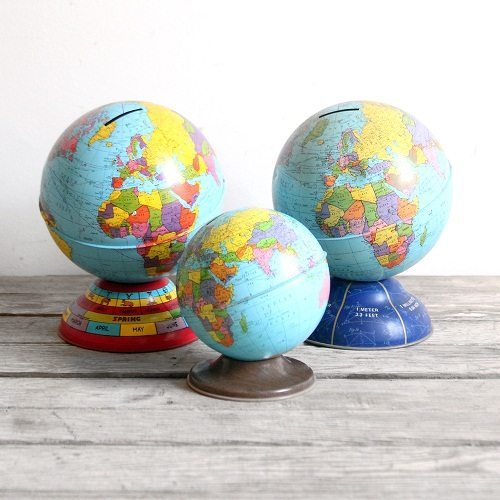 3.   Use natural lighting. Stay away from using your camera flash and artificial lighting. Using the flash on your camera will make your item appear flat and dull, and artificial lighting can throw off the colors drastically, while highlighting the items in all the wrong places. Find a nice, evenly lit spot in the house (or outside in the shade). Try to avoid direct sunlight, as the shadows and lighting will be too dramatic. You also want to make sure your light source is coming from the sides. If your item is backlit, the exposure will be too dark on the front of the item. Another great tip is to use a big piece of white foam board across from your light source, which will also help to light your product evenly! 
4.   Take too many pictures. Shoot from all sorts of angles and positions. Take closeups of details, and make sure to capture all of the items features. You want the buyer to know exactly what they're getting!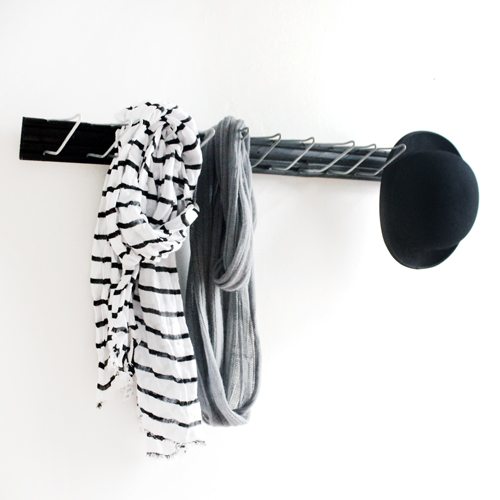 5.   Photography is only as good as the editing. Lastly, and perhaps one of the most important points — no photo is perfect right off of the camera. It's bound to need some editing, whether it's color balance, brightness/contrast, or the exposure. Bring the photo into your favorite editing program, and tweak it until it looks just right. Finally, have fun with it and be creative. And don't forget to apply all of the other great tips you've learned throughout the month on Shrimp Salad Circus!
Beth is a vintage and design-obsessed twenty-something. When she's not perusing flea markets and auctions for treasures, she spends her days as a freelance package designer.
Beth & Lackluster Co. elsewhere