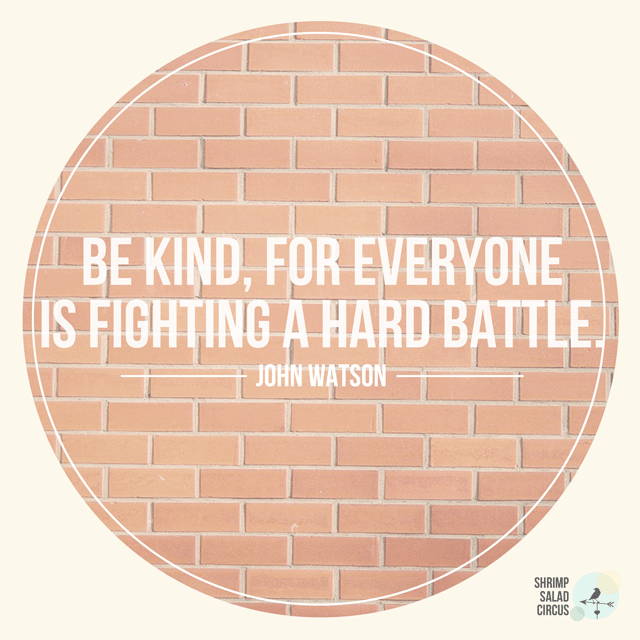 "Be kind, for everyone you meet is fighting a hard battle." Though this quote is often attributed to Plato, John Watson (pen name Ian MacLaren) actually first uttered these words.
Feel free to pin or share this image, as long as you credit Shrimp Salad Circus and link back to this post.
If you want to download a free high resolution version to print and hang in your office, home, or studio space, just click here.
Now tell me your favorite quote in the comments, and maybe it'll get posterized soon!