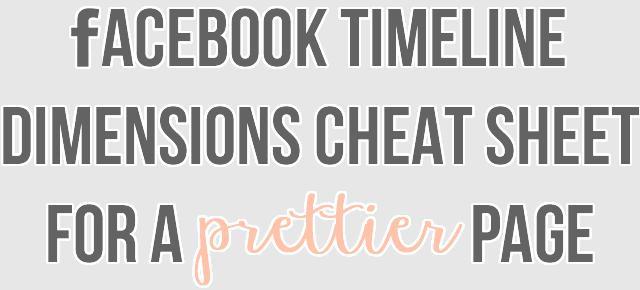 You know about scheduling to streamline your Facebook activities, but if your page is a blurry or weirdly-cropped mess, you might not be keeping fans around long enough to appreciate your efforts. Use the handy guide below to size everything just right so that your readers will want to visit your page again and again. 
You can check out Shrimp Salad Circus on Facebook to see all the screenshots below in their "real" form, and be sure to leave a wall post letting me know you've stopped by! 😀
If this helped you prettify (Yes – that's now a word…) your Facebook page, let me know – I'd love to see! 😀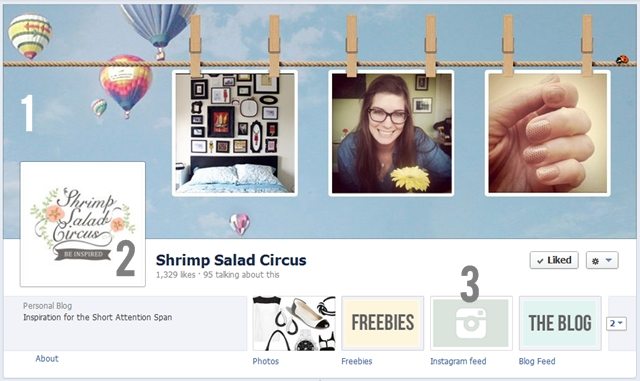 1.   Cover Photo – 851 x 315 pixels – If you have a logo, or even a font that makes your blog or shop recognizable, use it in either your cover photo or your profile picture so that people recognize you instantly. 
2.   Profile Picture – 180 x 180 pixels – Facebook will shrink your profile picture down to 160 x 160 pixels, but they say that you shouldn't upload an image smaller than 180 x 180.
3.   Application Tab – 111 x 74 pixels – Look for a post later this month about how to customize these tabs. I'll also share some free application tab images to match my free watercolor social media icons. You can make your Facebook page match your blog! 😀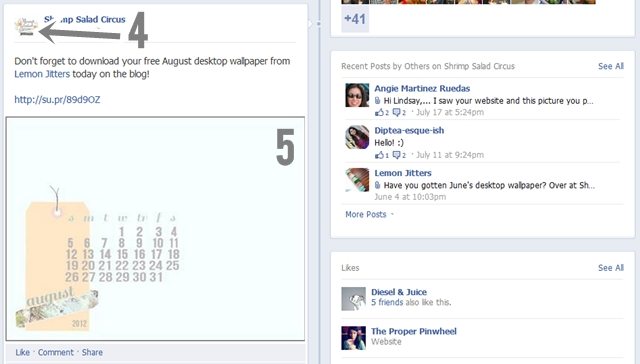 4.   Profile Picture Thumbnail – 32 x 32 pixels – You don't need to resize this. Facebook will do it for you, but just try shrinking it down in your photo editing program to see if it still looks good that small. To be perfectly honest, mine's kind of a blur at that size, as you can see, but it's just something to keep in mind.
5.   Wall Post Pictures – 403 x 403 pixels – It's fine if the height is less than 403 pixels, but if the width is any less, your image will be blurry. You want it to be nice and clear so that it makes people want to click through to the post!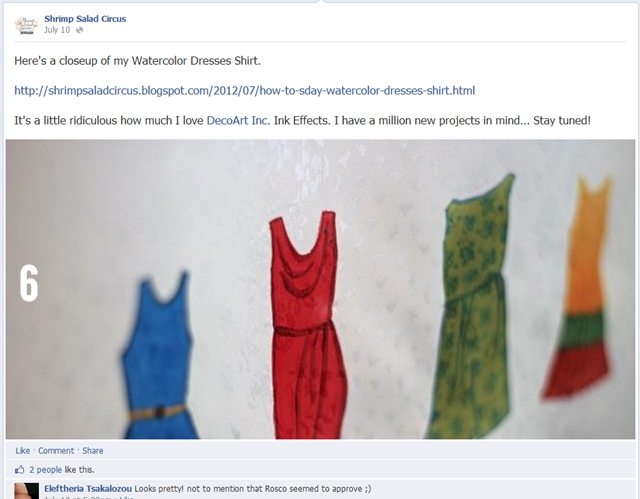 6.   Highlighted Wall Photo – 843 x 403 pixels – A highlighted photo is when you click the little star icon that pops up when you hover over the header of a wall post. It makes the photo span across both columns on your timeline page and draws attention to that particular wall post.
Now that you know what sizes to make everything, your Facebook page should be crisp, clear, and inviting for your current and new fans! Do you have any questions?