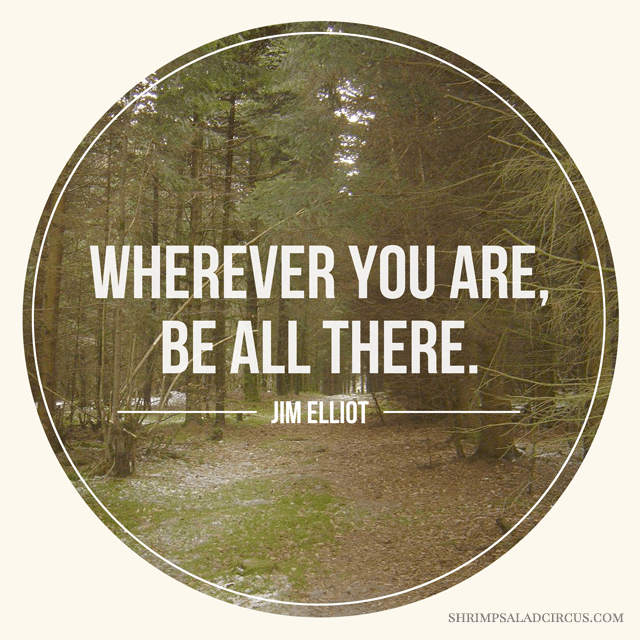 This little poster that I made recently started making the rounds again on Pinterest, so I thought I'd bring it back up to the surface for all my newest readers. I think that this reminder is a great way to start a new week. The more we're inundated with devices – phones, tablets, e-readers, tv, computers – the less present we are in our surrounding and what's happening around us. Don't let those moments get away from you while you're tending imaginary farms or having superficial interactions with people you'd never talk to in real life!
Be All There . Free Printable Poster
Feel free to pin or share it, as long as you credit Shrimp Salad Circus and link back to this post. Click here to download a high-resolution printable version. You can print it out on standard-sized paper, and trim the edges to a square.What's your favorite quote?
*Credit: forest photo by para-bellum