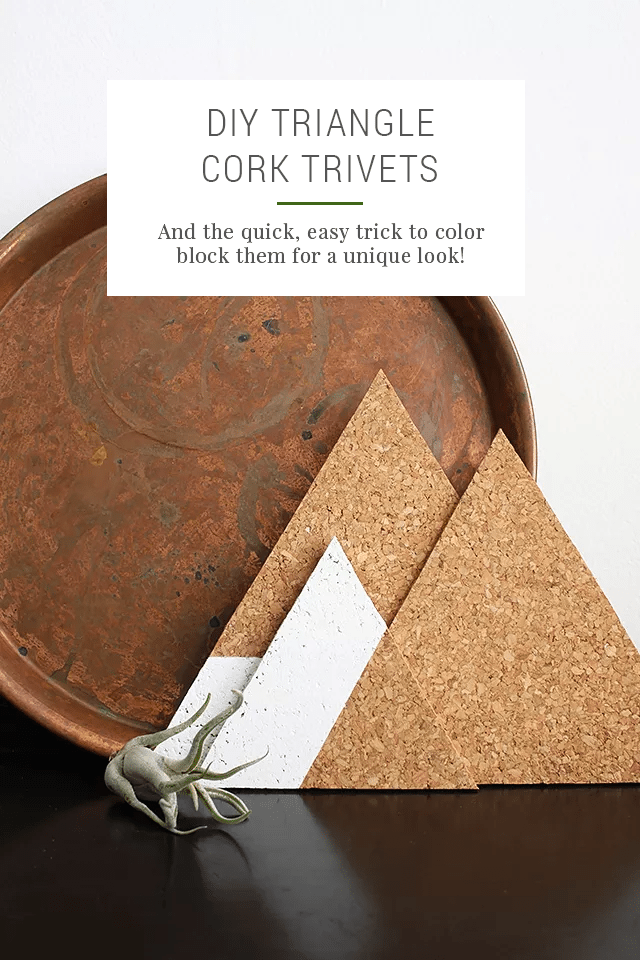 If you like to entertain (me!), and have a particular affinity for hot appetizers and dips (yes yes yes!), then you can never have enough trivets. Because eating sharing all the yummy foods and keeping that coffee table free of scorch marks are equally important goals.
Enter these DIY cork board triangle trivets. They meet the unofficial Golden Standard for makeability: easy, inexpensive, and on-trend. Plus, they are a great excuse to throw a potluck party and get people to bring hot, delicious food to you. (Can you tell I'm hungry while I'm writing this?)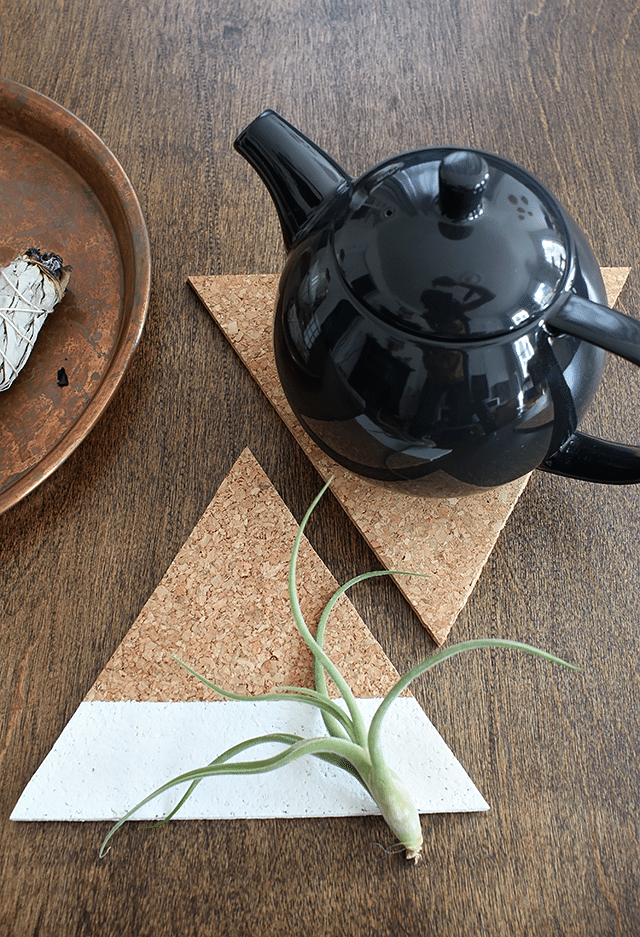 And before you get in a DIY frenzy and whip out your x-acto knife—I found the easiest way to cut cork using the lowliest of tools: scissors. Look at this smooth cut!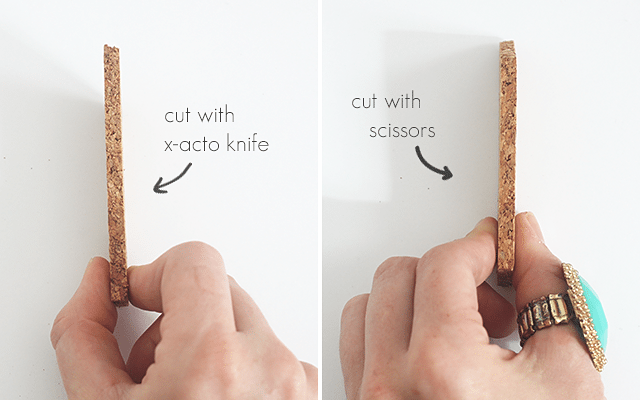 Supplies:


triangle template (download below)
Painter's tape (washi or masking tape will also work)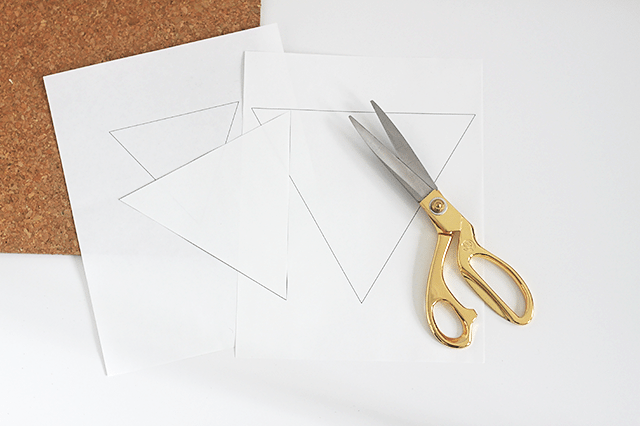 1. Print out the triangle templates and cut them out. For reference, the small template makes a coaster-sized trivet (which you can also use as a coaster!), and the large template is great for pots and casserole dishes.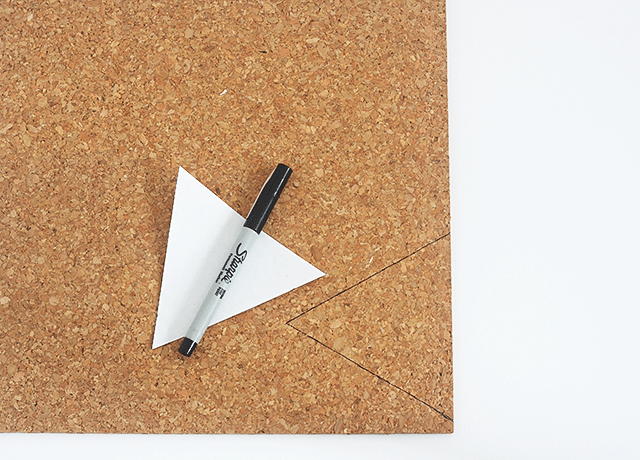 2.   Trace the template onto the cork sheet. Tip: save yourself a cut by lining the template up along the side of the cork.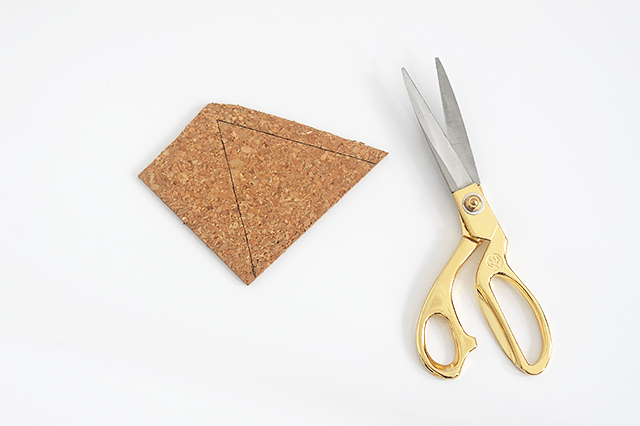 3. Cut around the triangle to give yourself a smaller piece of cork to handle.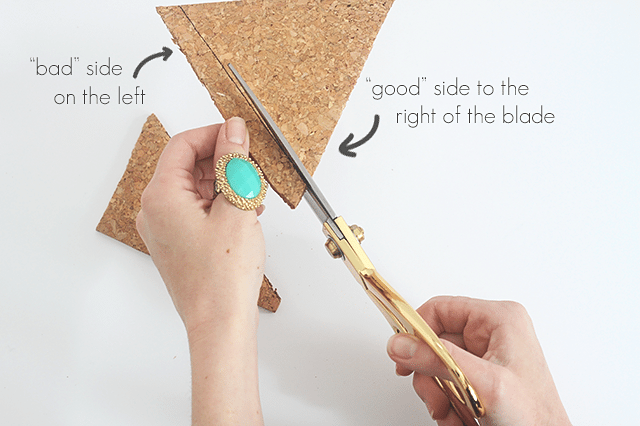 4.   Now to make those nice clean cuts: grab your sharp scissors and trim off the excess pieces with long, slow cuts. The cork will look cleanest on the right side of the scissor blades, so hold the triangle appropriately, like so. Cut just inside the marker/pen line so that it's not visible on the final piece.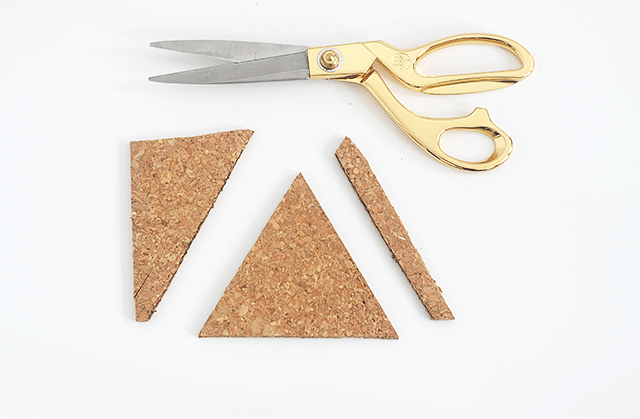 Lefties, I'm sorry, but I have no idea how this translates for you, I totally failed those spatial reasoning tests in school!
You can leave the cork "nude" (so scandalous), or paint it however you want. I chose to color block some of mine because I like the Scandinavianness it gave the cork. And because color-blocking is the easiest kind of painting to do for non-painterly types (me).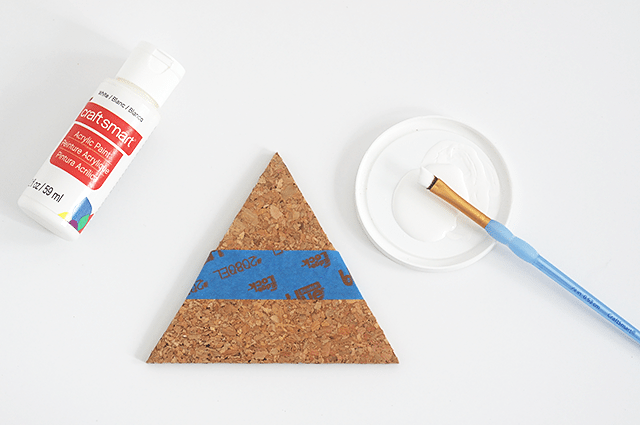 5. To color block, stick some painter's tape on the cork. Just press along the edge really well!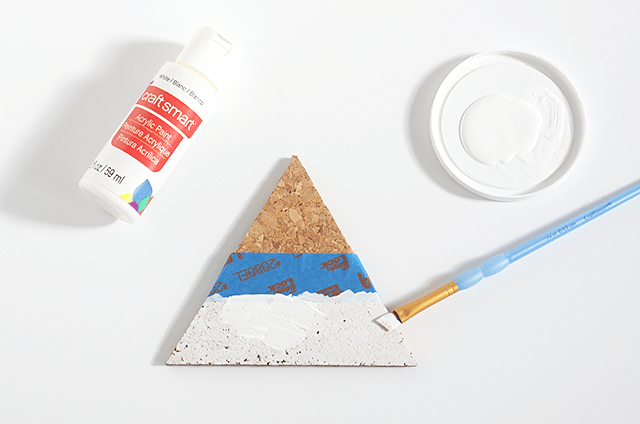 6.   Paint one to two coats, letting the paint dry completely between each coat.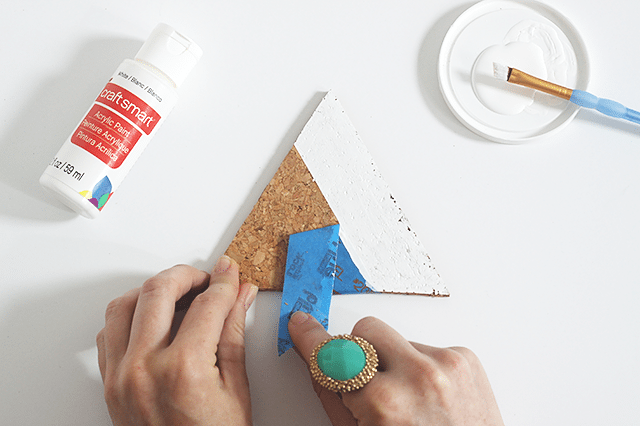 7.   When the final coat is dry, peel off the tape at an angle.
And you're done!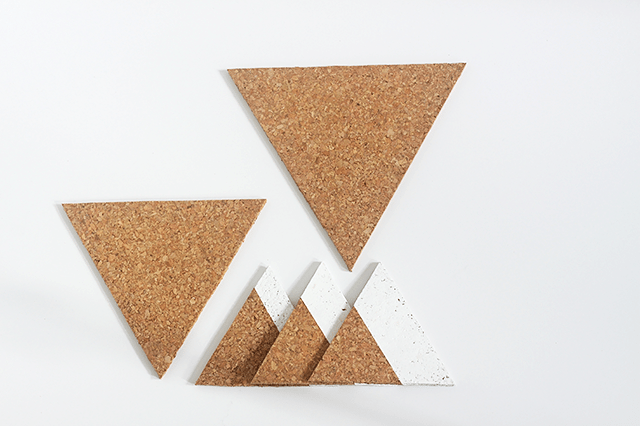 Now the world of piping hot recipes is yours!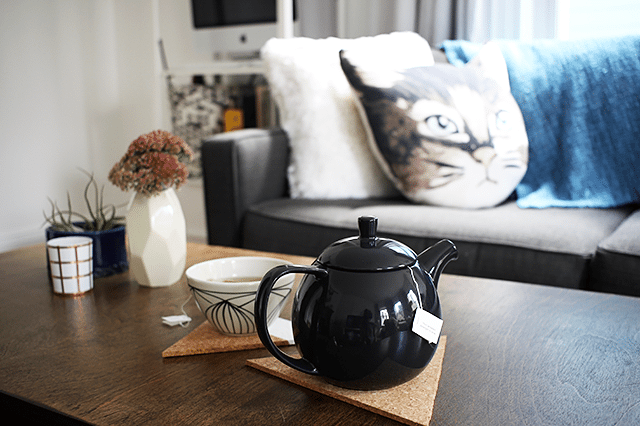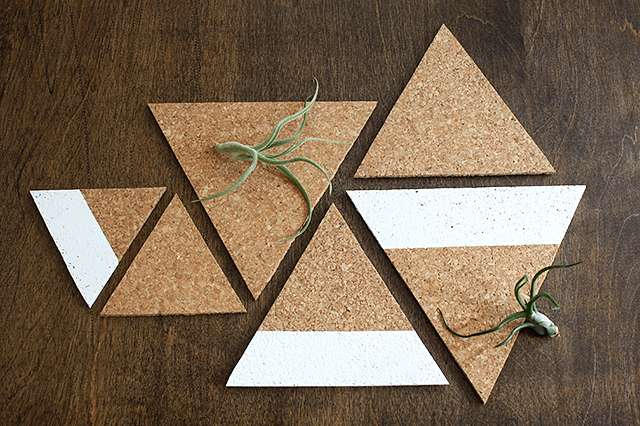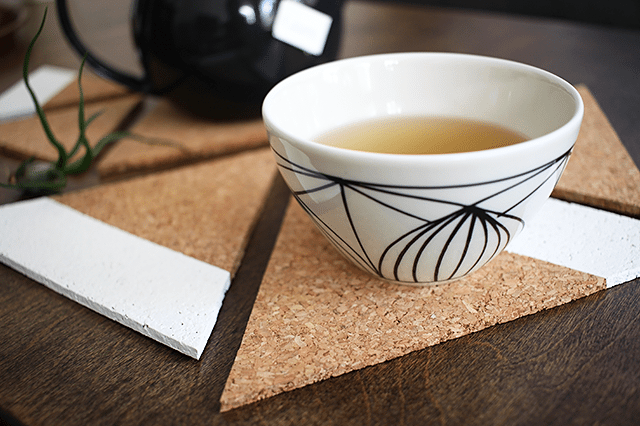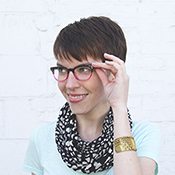 Marlene Sauer – Idle Hands Awake
Blog . Instagram . Facebook . Pinterest . Twitter
Paper-pusher by day and paper-and-everything-else-crafter by night, Marlene believes creativity is what life was made for. Her blog is a DIY blog for creatives in the making—because creativity is a skill that you can practice like any other. When not harassing the poor folks at her local craft store, you can find Marlene curled up with her three cats, a chai tea, and a library book. She also sometimes still has time for her husband, if he's holding up props during photoshoots.