I got married, ohhhhh – nine months ago now, and I've still done absolutely nothing with the photos. Except for
this one
that I shared with you guys. Go me. Since we're getting ready to move into a new apartment, I wanted to decorate with a few of our favorite images from the big day. I'm sure we'll go the standard route and frame some as-is, but you know I can't pass up an opportunity to turn something simple into a bigger, messier project! This one would go really nicely with gold leaf, too, especially if it goes better with your own wedding colors.
Amy from
Mod Podge Rocks!
recently launched a line of adhesive Mod Podge stencils, and she was sweet enough to send over a sample for me to try.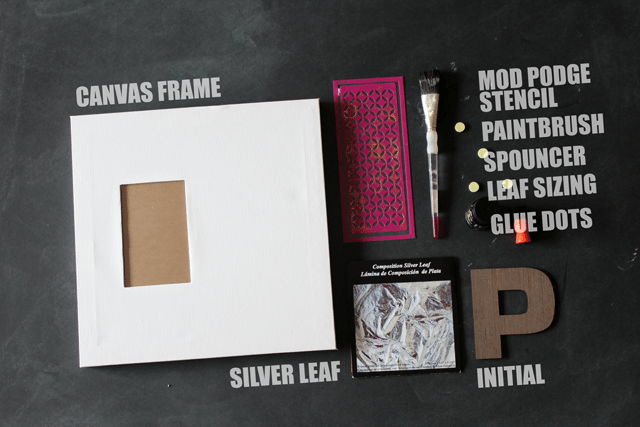 Materials:
Canvas frame – I got this one at Michael's.
Silver leaf
Wood or chipboard initial
Paintbrush
Dimensional (puffy) glue dots
Spouncer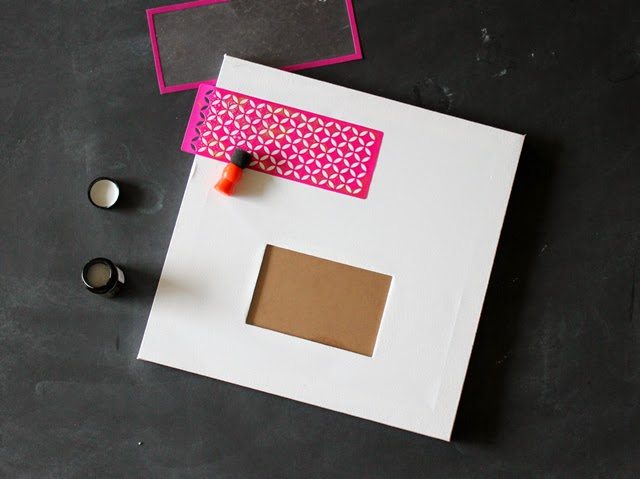 1. Peel the adhesive stencil from the backing. Line it up in between the edge of the canvas and the edge of the photo opening, starting from the bottom. Smooth it down firmly.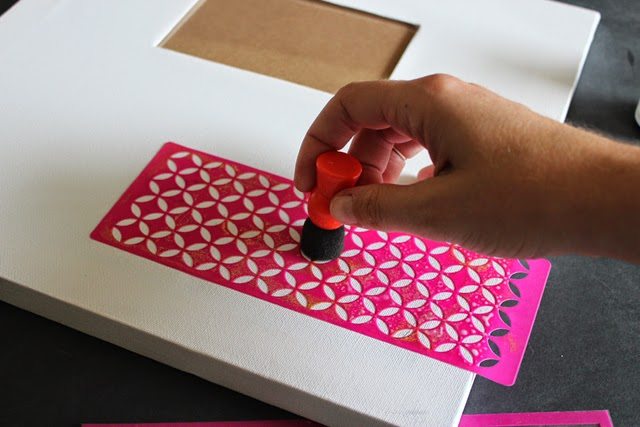 2. Dip the spouncer into a little bit of the leafing adhesive. You can just dip it onto the bottle lid to be sure you don't get too much. Using straight up-and-down motions, daub adhesive onto every part of the stencil. Carefully peel the stencil up.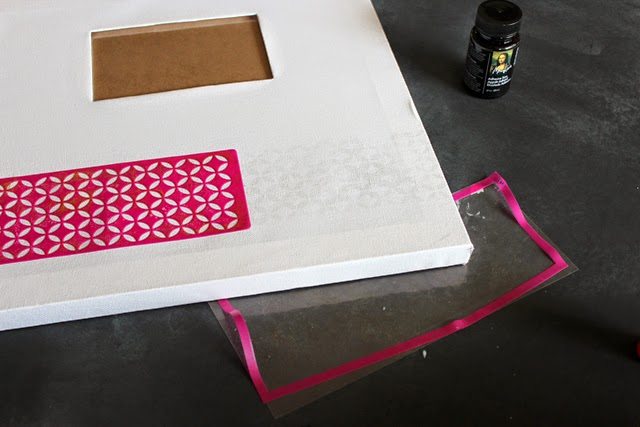 3. Line the stencil up so that the bottom of the pattern covers the top row of the glued pattern. Smooth it back down, and repeat the glueing process.
* Since the adhesive is colorless, you'll need to tilt the canvas until you can see the shiny glue pattern so that you can line it up. See the image below for an idea.


4. Slide a sheet of the silver leaf carefully over the bottom of the glue pattern. Pat it into place with the side of a paintbrush.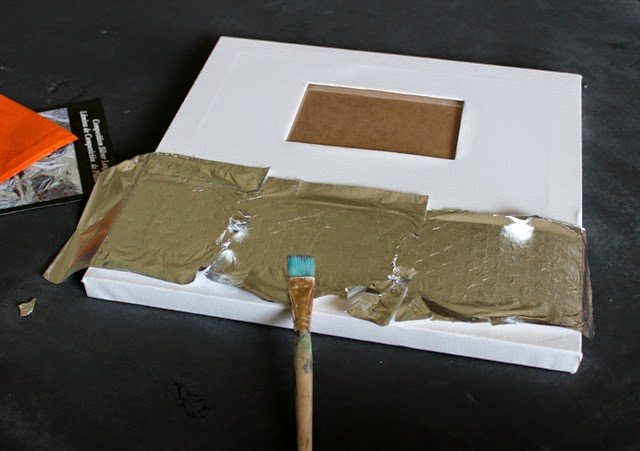 5. Cover the rest of the pattern with leaf, overlapping each piece by about 1/4″. Use the paintbrush to firmly brush back and forth over the leaf, making sure it's evenly-affixed.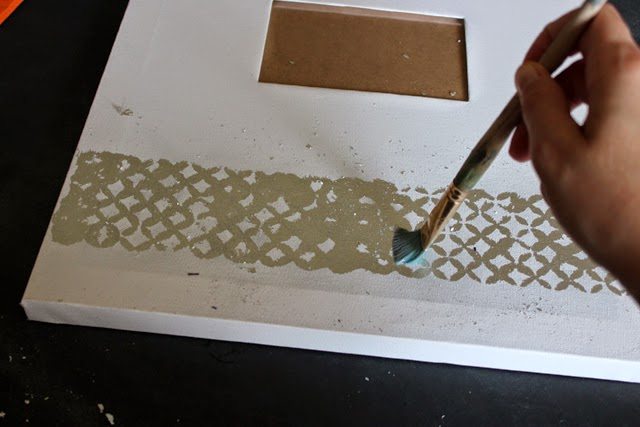 6. Use the paintbrush and a very firm circular motion to brush away all the leaf that isn't glued. You can brush really hard without hurting the design, so don't be afraid to really dig in there.
The finished design is going to be imperfect, with some spots missing silver and some spots filled all the way in. That adds to the charm. Right? 😉

7. Use three or four puffy glue dots to stick the initial over the pattern.
Add your favorite photo, and you're done!