Skip the dye and go chemical free with this easy, last minute Easter egg decorating idea. Just use temporary tattoos to get a cute or beautiful design!

Easter Egg Decorating With Temporary Tattoo Mustaches
Parents: are you dreading the thought of cleaning up after cute, chubby little kiddo fingers have been dyed every color of the rainbow?! Looking for other Easter egg decorating ideas?
Well, even if you're not, this little project would work great on pre-dyed eggs, so you can still go for it. But the wonderful thing about it is that it would also work like a dream on those plastic Easter eggs that pop open to fill with candy.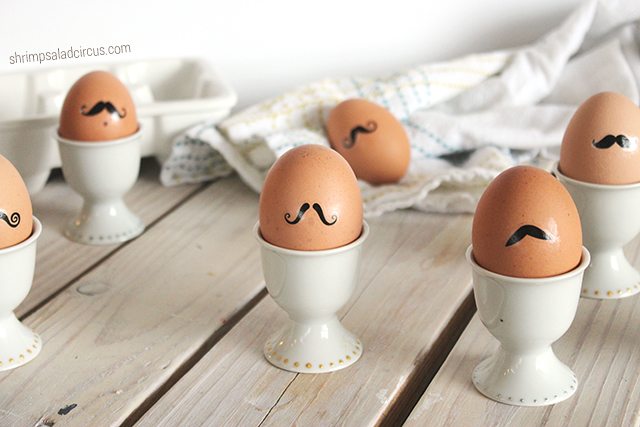 Easter is fast-approaching, and if you want to stand out from the crowd during your neighborhood egg hunt or be the coolest mom in the class, you should consider giving your Easter eggs the facial hair treatment. Plus, this tutorial's so easy it almost doesn't need to be explained…
You can't help but smile at little eggs sporting tiny Tom Selleck 'staches, right?! (Plus, don't these little guys kind of remind you of Mr. Potato Head?)

Supplies
Hard-boiled eggs (or plastic Easter eggs)
Mustache temporary tattoos (I got mine at a candy store, but these are similar.) *affiliate link
Scissors
Wet dish towel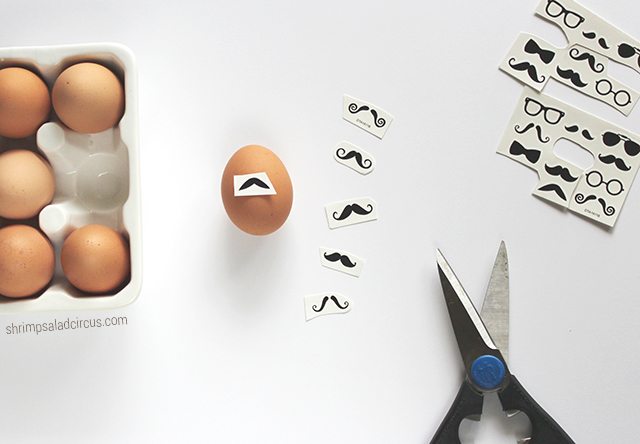 Step 1.  Use the scissors to carefully snip out the mustaches that you want to use on your eggs. Peel off the clear sheet from the front of each mustache.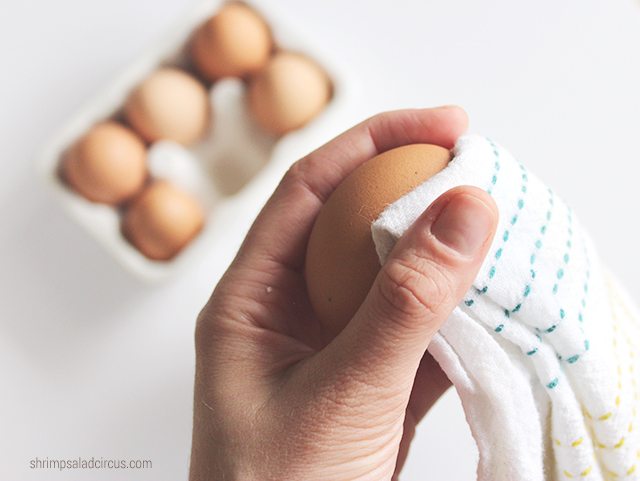 Step 2.   Make sure your boiled eggs have cooled and are completely dry. Grab a tattoo, and press it to the front center of an egg so that the backside of the tattoo is facing you.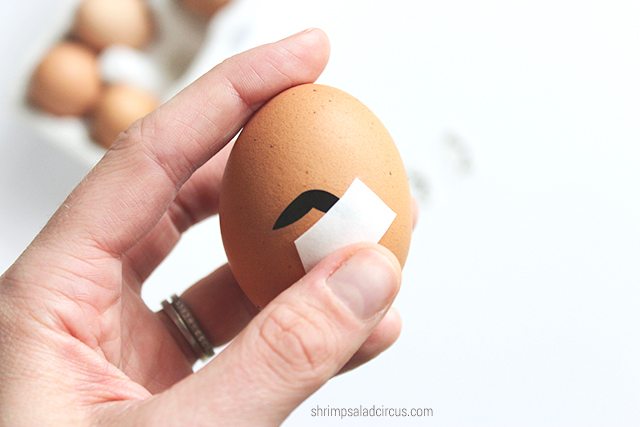 Step 3.   Press a wet dish towel over the back of the tattoo for 15-30 seconds, then simply slide the tattoo paper off the egg.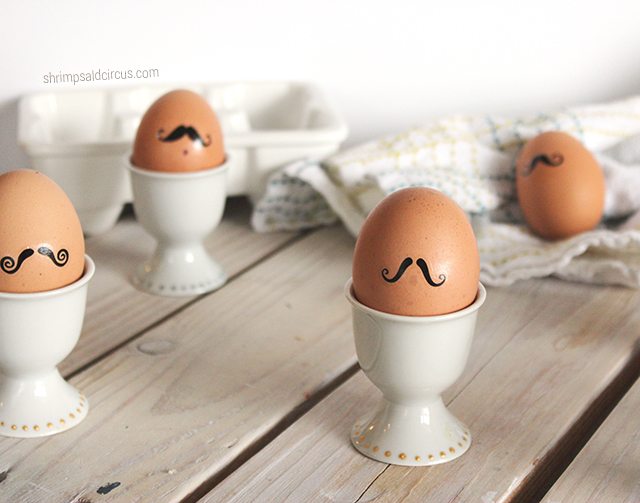 That's it. Yes, seriously. I told you this one didn't really need explaining!