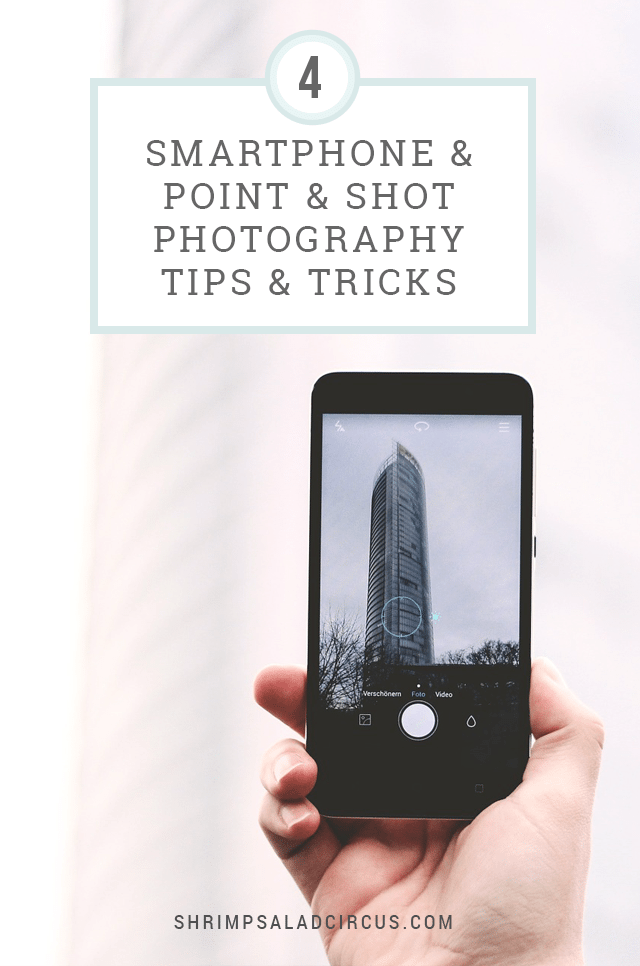 (Updated March 2015) Patty, the sweetheart behind The Plaid Cupcake, is here to soothe everyone's cries of, "But I can't afford a DSLR – I'm stuck with a 12 year old point-and-shoot!!!" Read on for tips on setting the scene, setting the settings, and shooting in style with any camera at all – no fancy-shmance necessary!
I've long had this fantasy of buying a DSLR camera and taking a course in how to master the sucker. You know, become one of those pro-bloggers a la Pioneer Woman who takes pictures all day that people drool over. Alas, my reality is more like this: I've owned the same Canon point-and-shoot camera for the past five years, and it was already considered an older "hand-me-down" when I got it. Here's the thing though – you don't have to have the fanciest camera or the latest editing software to take amazing pictures. You can take great pictures on a $100 camera! 
Disclosure: This post contains a few affiliate links for products I recommend. It won't cost you any more to buy through them, but I could earn a small commission, so thanks!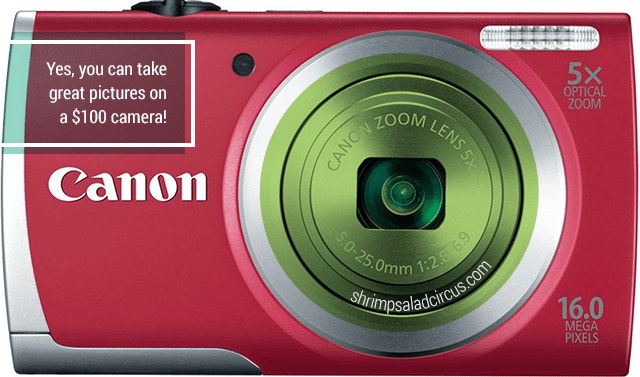 Knowing how to get the best photos out of my 'lil guy didn't happen overnight. It was a lot of trial and error, and yes, I had to even *gasp* read the manual. Here's a run-down of the best "tips and tricks" I've learned. I would say I've come pretty far.
Here are some tips and tricks I've learned with my good 'ole point-and-shoot that I hope you can take away.

1.   Basic Supplies:
White foam board – Grab a few big sheets of the cheapy stuff from your local craft store. It's great as a background and to bounce light on your subject.
Sunlight – "What if it's dark outside?" you ask? We could write a whole series of posts on different lights to use when daylight isn't abundant. This time of year is especially difficult, but unfortunately I hate to break it to you – nothing works as well as good old fashioned daylight. I've tried so many different set-ups and tools, but in the end I've just had to rearrange my schedule in order to get daylight. What can I say? It's the price we creatives pay. ;D
Flexible Tripod – I kept telling myself that I didn't need one of these, but I was living in denial. Get one of these now. It makes such a difference – especially in low-light settings.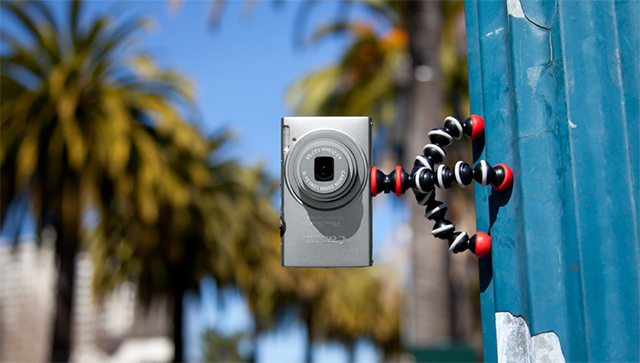 Gpod Mini Magnetic Flexible Tripod
Free editing software – There's just no excuse to not use of these programs, as they're my favorite price: FREE! My advice is to wait until you master one of these before diving into anything "Adobe." Picasa, Picnik, Gimp, Photoscape, and Pixlr are all great.
Eye-Fi Memory Chip – This isn't a necessity, but it's really, really cool. I refer to this as my "secret weapon." As soon as you snap a picture, this little baby downloads your pics wirelessly to your computer and puts them into a folder for easy access later on. Gone are the days are taking out the card, putting it into your reader, and getting a cup of tea while your pictures import.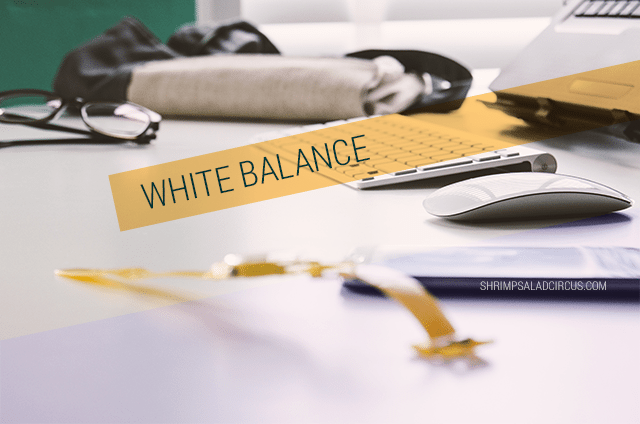 2.   Get ready! Camera Setting Suggestions:
Turn off the flash. The flash is usually too harsh and washed out the subject – natural lighting is always your best bet.
Switch to macro mode  for small, close subjects. This setting probably looks like a tulip on your dial.
Find your camera's "custom white balance" setting, and measure it against your poster board background. Do this every time you start shooting, as the sunlight and shade of white will vary depending on the time of day. If you can't find this on your camera, it's worth taking the time and searching for it in your manual. Once I started using this setting, it made a HUGE difference in my photos.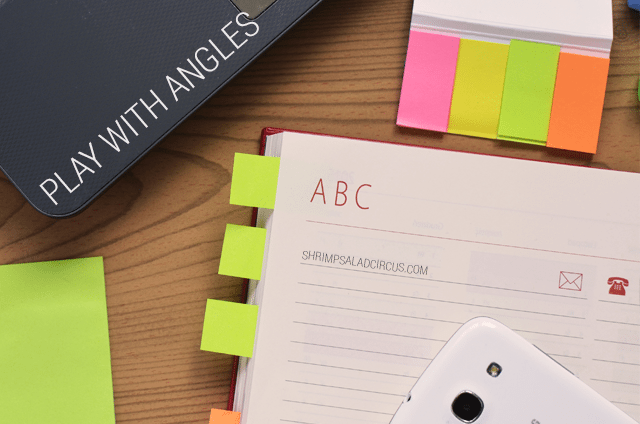 3.   Start shooting! We all know how to take a picture, so I won't bore you with those details, but here are a few little tricks you can use to get some really interesting shots (and enough "angles" to fill up those five Etsy photo slots if you're a shop-owner like me!).
When you think you're in close enough, get closer. I learned this tip from my dad. Think of how many times you've gotten group photos and thought "they should have gotten closer" versus "It's too close!". Don't be afraid to get up close and personal with your objects.
Press your shutter button halfway down to lock in the exposure and focus. To help keep the photo still, take a deep breath before hitting the shutter button, and hold it while you snap the picture. Exhale afterward. (Betcha didn't know there would be breathing exercises!)
Take a few straight-on photos but also play around with different angles. Place your object slightly askew and take the photo straight on. I bet it will be more interesting to look at
Pretend your subject is the middle of a clock. Now turn your camera clockwise and snap a picture about every "10 minutes." Some will be at odd angles, but I promise at least one will be really eye-catching.
Take at least five  pictures that you think won't turn out well – remember, you're not paying for film!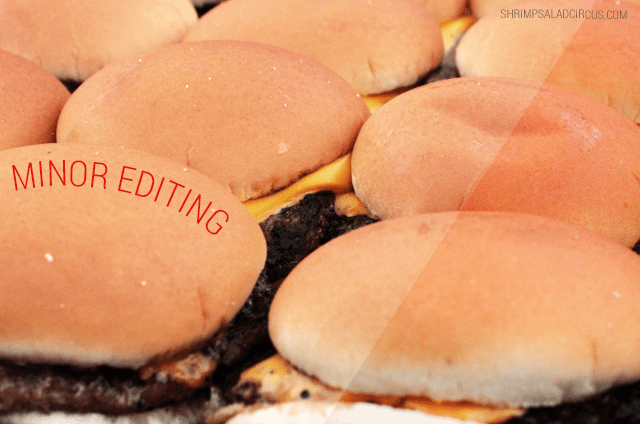 4.   Edit! (But don't over edit. Remember to keep it natural!) Just like the most recent cover of Glamour, most photos you see out there have been retouched. Here's what a bit of post-processing (editing) can do for an image. Think of the 'before' as the photo going 'sans makeup' and the 'after' as it getting all dolled up and putting its best foot forward. Try playing around with different editing features, such as those below, all of which can be found in your free, basic photo editing software.
Fill light
Auto contrast
Straighten
Crop
Color temperature
Exposure
I am by no means a photo expert, so please, share with us your best "point-and-shoot" tips so that we can all release our inner "photo pro!" Feel free to look me up and read more of my ramblings over on my blog, or come on over and visit my Etsy shop.
Credit: White balance edited from Damian Zaleski's photo, Angles edited from BreakingPic, burgers edited from Bara