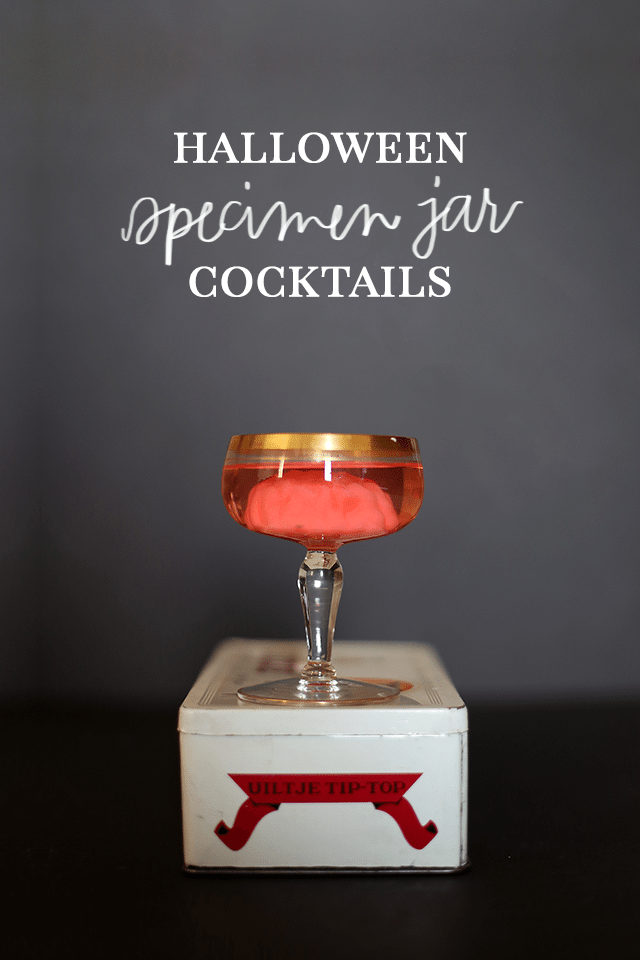 I think Halloween is one of the best holidays, if for no other reason than the fact that you get to act like a kid without feeling too ridiculous. Horror movies are my hands-down favorite, too, so I love the opportunity to get to make scary, creepy crafts, like these cocktails — little brains floating in "formaldehyde" (white wine or white grape juice)!
Since this recipe uses agar-agar for the floating brains instead of gelatin, it's vegetarian-friendly! You can get agar-agar at an Asian grocery or on Amazon (enough to make several recipes) if you don't have one near you. You can find brain molds of various sizes online, but for last-minute recipes, your best bet is the candy and baking section of your nearest craft store!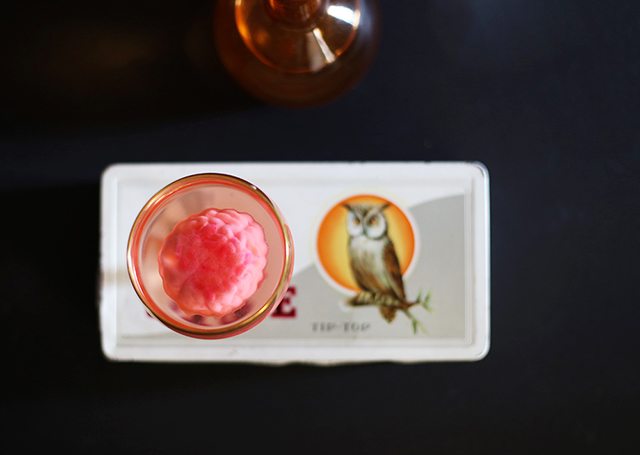 Read on for the full recipe to make these creepy floating brain "specimen jar" cocktails. But more importantly, scroll down for the cutest outtake ever!!!
Specimen Jar Halloween Cocktails
Recipe Type
:
Drinks & Cocktails
Author:
Prep time:
Cook time:
Total time:
Serve up a decidedly grown up Halloween beverage with vegan-friendly agar agar brains floating in white wine, or make it kid-friendly with white grape juice!
Ingredients
1 cup water
1.5 cups milk
2 teaspoons agar agar powder
.25 cups sugar
1 teaspoon raspberry flavor (or other fruity flavoring)
Pink or red food coloring
Instructions
Mix agar agar powder into water, whisking until dissolved.
Bring to a rolling boiling, whisking frequently.
Add milk and sugar, and bring back to a low boil, whisking frequently, for about three minutes.
Add flavoring and a few drops of food coloring, whisking one final time.
Pour mixture into brain candy molds, and allow to set at room temperature or in the refrigerator for at least an hour.
Pop out of molds and into a mason jar or champagne saucer.
Top with white wine, champagne, or white grape juice!