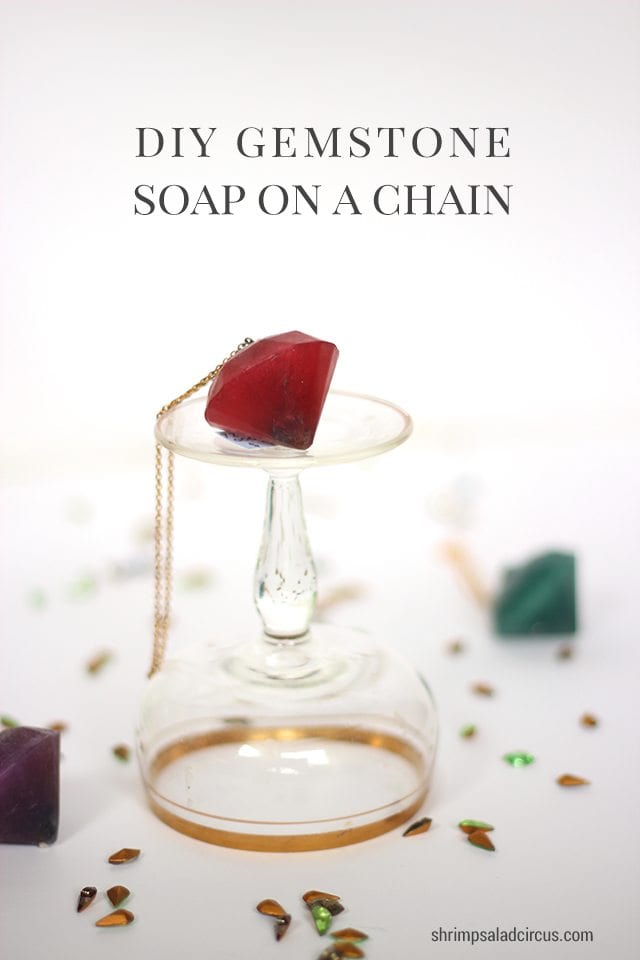 My little DIY worlds are colliding with today's project, you guys. The molds from this post met the soap goodies from this post, and there was a shimmery, fabulous gemstone explosion!
This little gemstone soap on a chain takes that whole "soap on a rope" idea and makes it way, way more chic.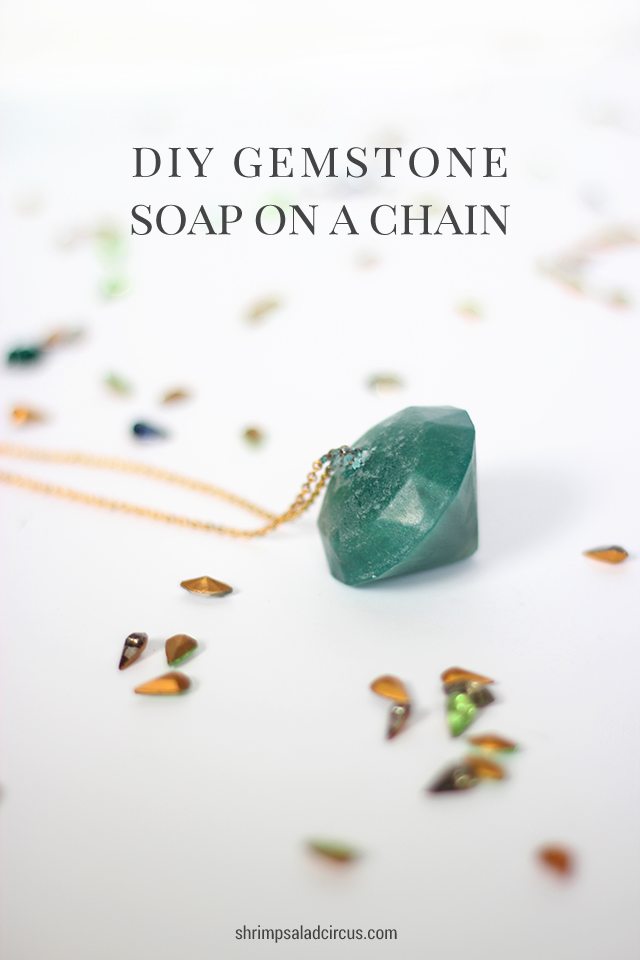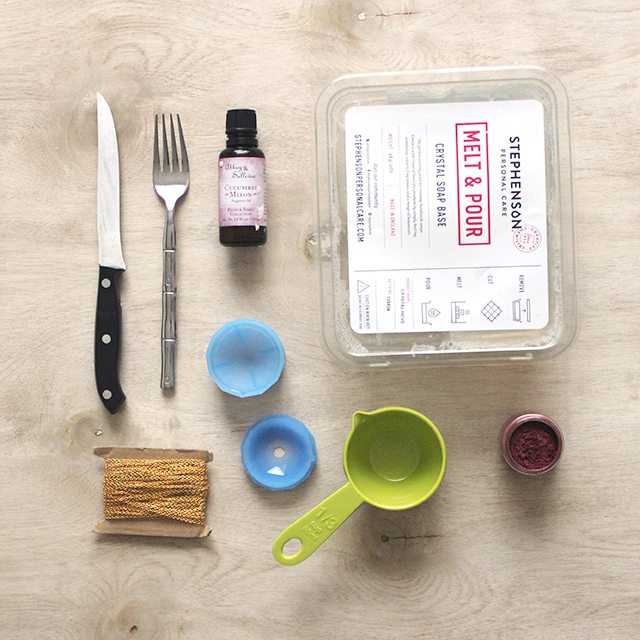 Supplies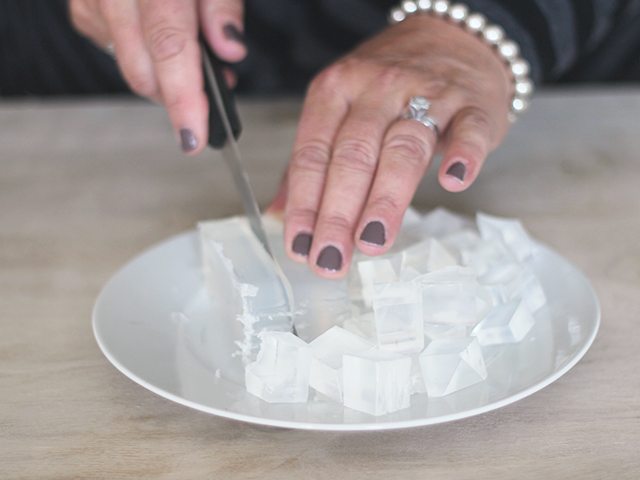 1.   Cut a couple large chunks from the package of soap, and chop them into smallish cubes.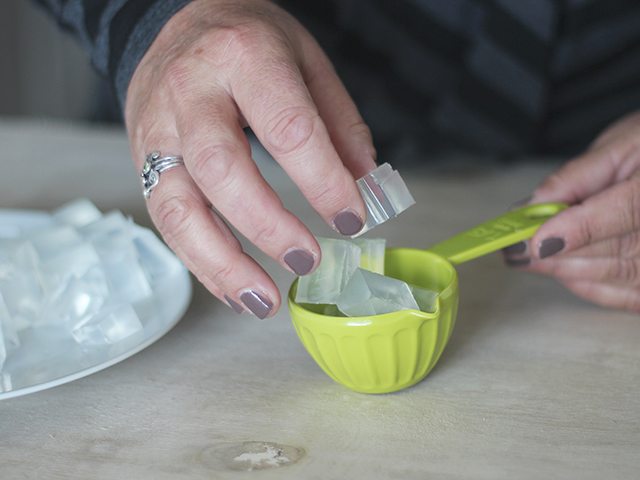 2.   Dump all the cubes of soap into a microwave-safe container. One with a pouring spout is ideal, but you could do this in a bowl or mug if that's all you have. Microwave for 30 seconds, and then stir it thoroughly with the spoon. If you still have any unmelted chunks, continue to melt in ten-second intervals, stirring after each.
Careful – this can get very hot!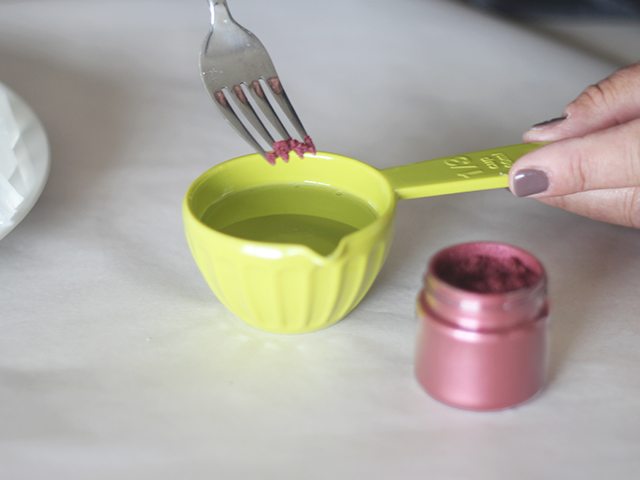 3.   Dip a fork into the mica powder, and then begin to stir the fork into the melted soap.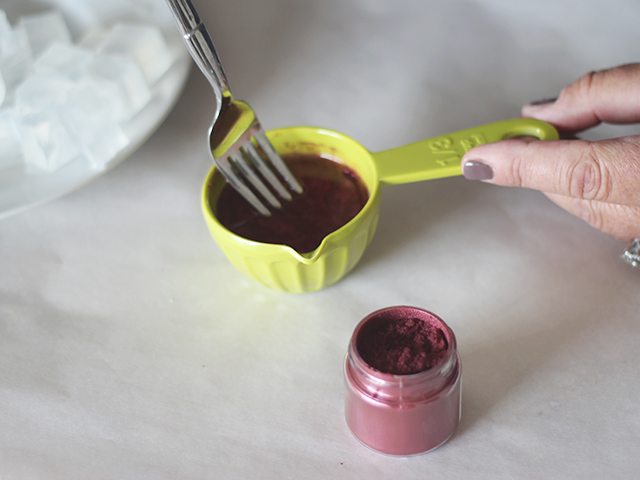 4.   Continue stirring until the color is evenly distributed. You can add more powder as you go, but remember that a little goes a long way.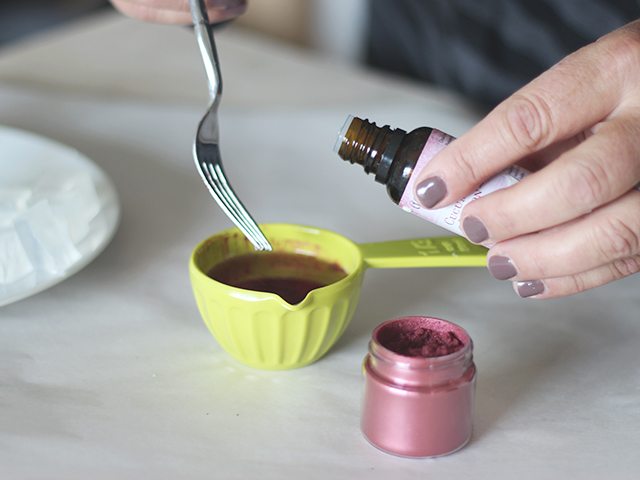 5.   Add a few drops of fragrance oil. As with the mica powder, a little bit goes a long way, and you don't want it to be overpowering. It's better to add drop-by-drop, checking the scent as you go. Stir it in thoroughly.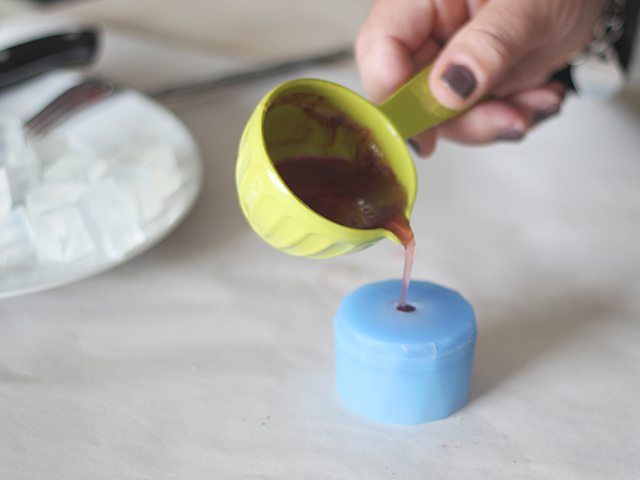 6.   Carefully pour the melted soap into your mold, filling to the top.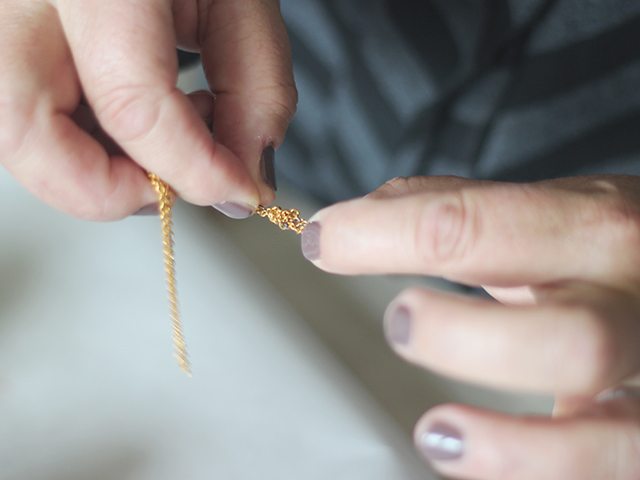 7.   Fold a length of chain in half, and tie a knot in the loose end. It doesn't need to be perfect. This is just an important step to weigh the chain down so that it will stay in the soap while it hardens.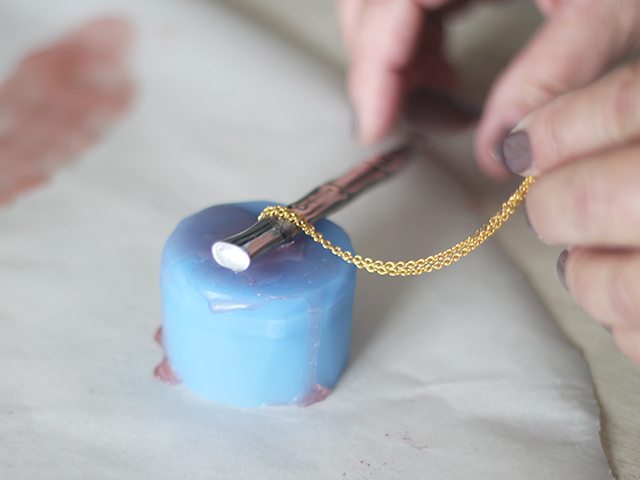 8.   Drop the tied end of the chain into the hole in the top of the mold. You don't want it to sink quite down to the bottom, so you can drop the chain over the side of your fork for a minute or so while it hardens a bit to hold the chain in place.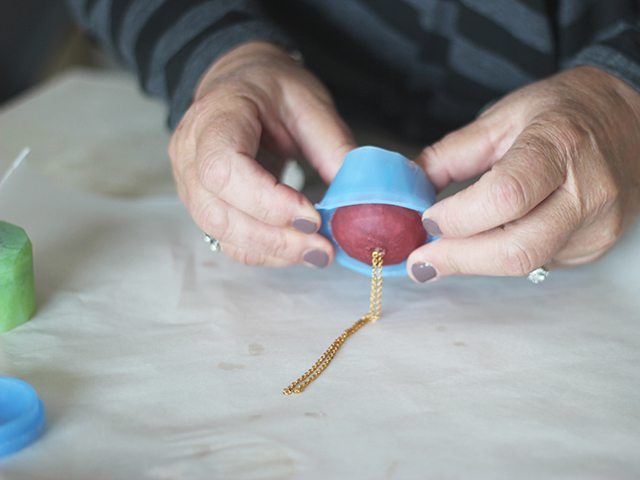 7.   Allow the soap to harden for several hours, minimum, before popping it out of the mold.