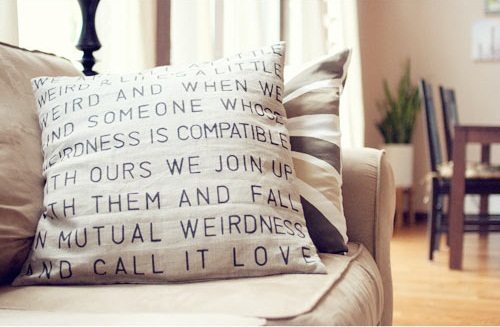 I'm an obsessive DIYer. You all know this. Unfortunately, I've been busier with "real life" lately than I'd like, so I haven't had as much time for projects and tutorials. I have tons of ideas, but bringing them to life has taken a back burner, so today I want to share a few projects that I'd love to try. You can find other such projects on my Pinterest boards.
It's always fun to make your own jewelry or little crafty projects here and there, but I think there's something infinitely more satisfying about creating your own environment. It's nice to plop down on the sofa after a long day at work and see everything you've put into your space. I'm a total text and words junkie, so the pillow up there is something I'm definitely going to be making when I get back around to making again.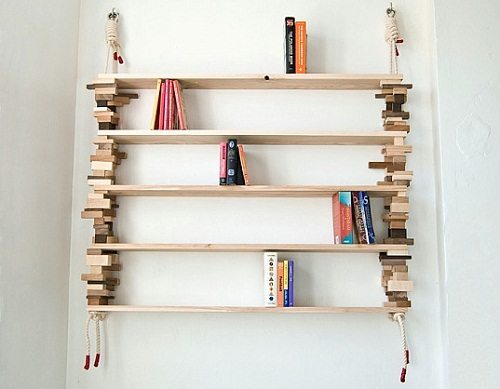 Another perk of creating something yourself is the green aspect of the whole thing. The bookshelf above is made from repurposed wood blocks. The mirror is made from found twigs. Resources of all kinds are at a premium these days, and anything you can do to keep something from hitting the dumpster is a very good thing. Have you created anything with an upcycled or repurposed component lately?
I encourage you to make something for your own little casa this weekend. Take pictures. Blog it, or post it on Facebook, and then come back here and share it with me! Make one of these projects; put your own spin on one; or create something different entirely!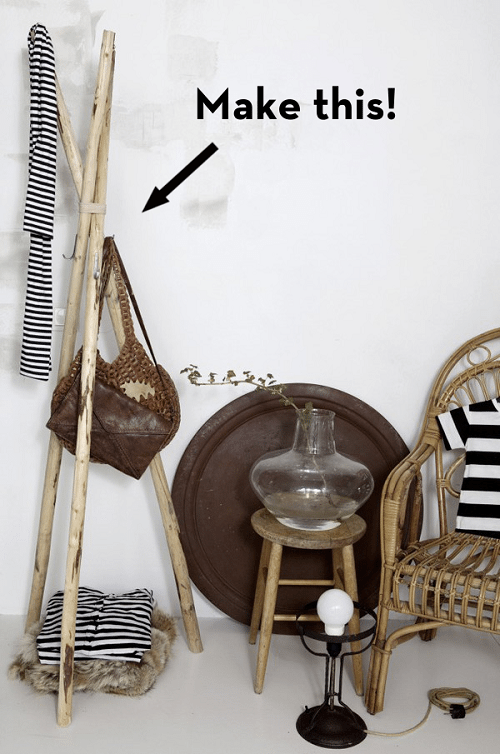 Scandinavian-Inspired Coat Stand . Curbly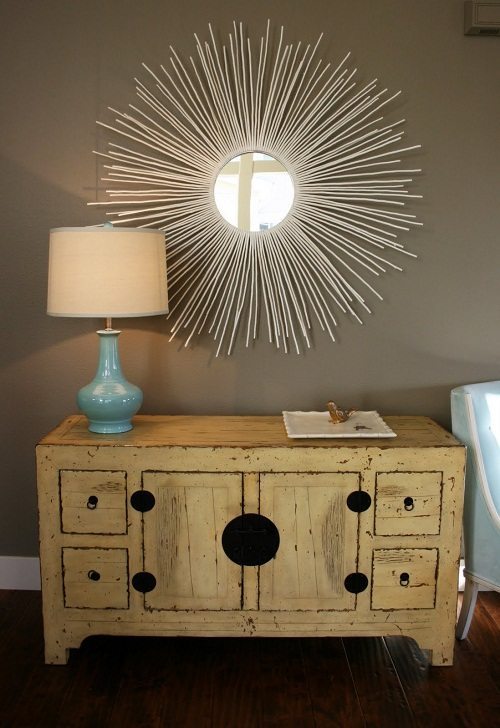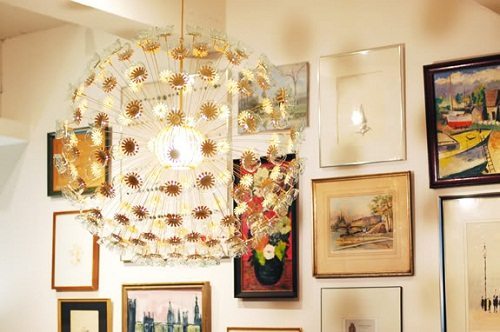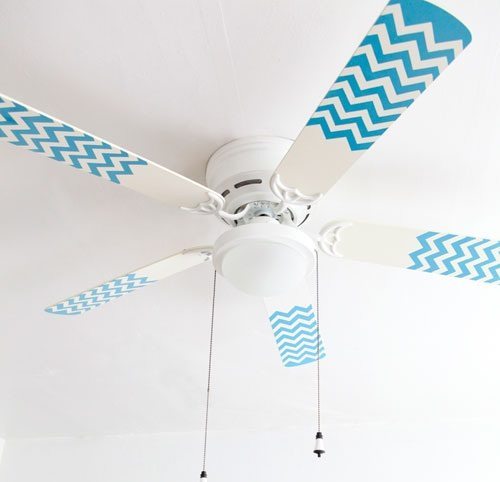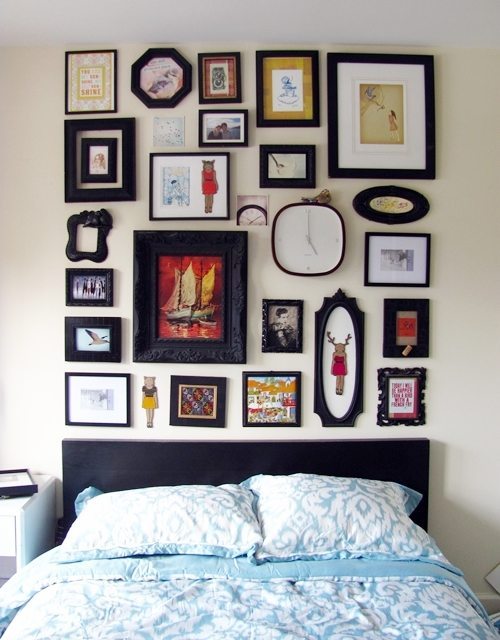 What projects have you created to make your own home more "you?" Do you have pictures or blog posts? Link me!