via Women Accessories and Fashion
With neon dotting the streets, runways, and magazine spreads, you might be wondering how to pull off that look. I've collected up a few ideas to inspire you. I've gotta say, though, those orange trousers are my absolute favorite. You could even manage that getup at work!

via Elle.com


via Shine

If you're not ready to go full-on day glo, you could start small with a neon bag or bright nails – even hot pink! Pair it up with some neutral base pieces, and you're set to turn heads!


via MTV Style
…and then sometimes people go too far in their attempt to follow the trends. Mission accomplished, though, I suppose – she got the world talking about her!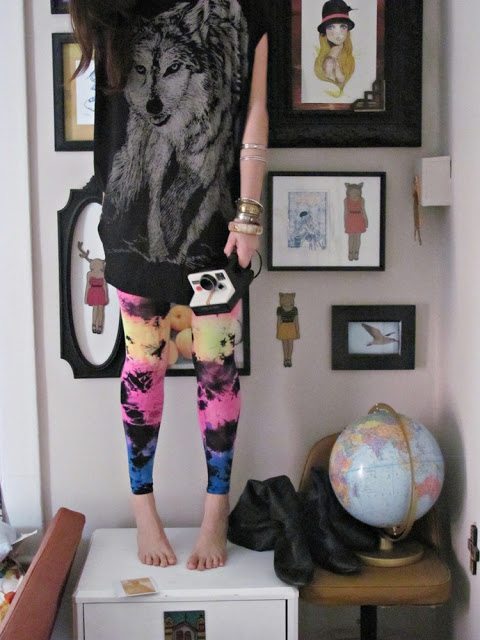 via my We Love Colors review
And finally, here's my own little bit of neon crazy. I love these leggings, but let me tell ya – people gawk at them. Big time. Or maybe it was the wolf shirt… ;D