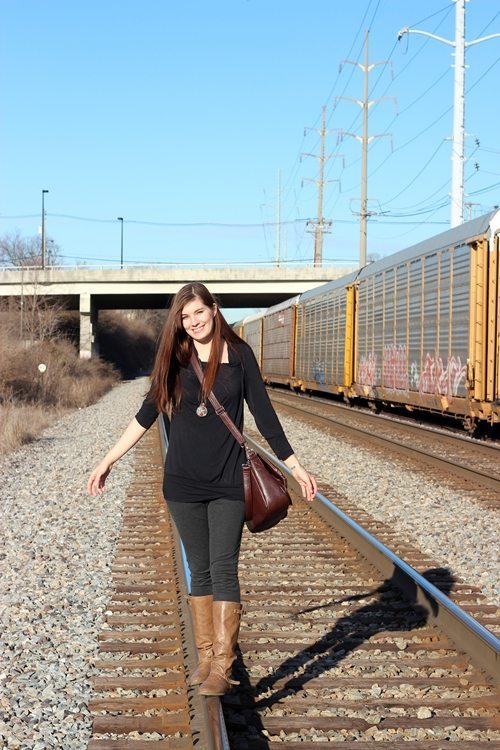 I was already a little obsessed with my new camera, but now it's just out of control. The pictures are so much nicer than on my last little point and shoot fellow (sorry, buddy…), even on the fully-automatic setting! The Mister and I went out on the railroad tracks near our house to try it out, and I'm just blown away by how nice and sharp and vibrant everything looks.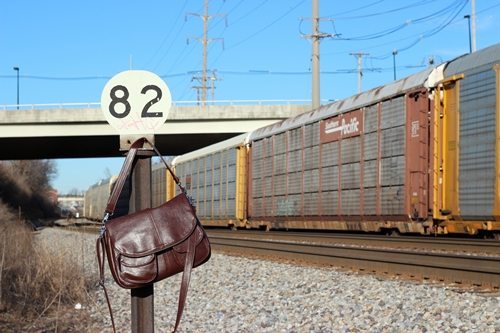 JoTotes sent me a camera bag to try out, and I can't sing its praises enough. I picked out kind of an all-business bag, rather than one of their bright, vintage-inspired pieces, and I'm pretty happy with that choice. This one goes with pretty much anything, and it's a great basic bag. It hold my camera with a lens on, two additional lenses, my wallet, and all the little odds and ends you simply have to have in a purse, like lip balm and sunglasses. The compartments can be resized to fit different cameras and lenses, so there's no commitment to one layout.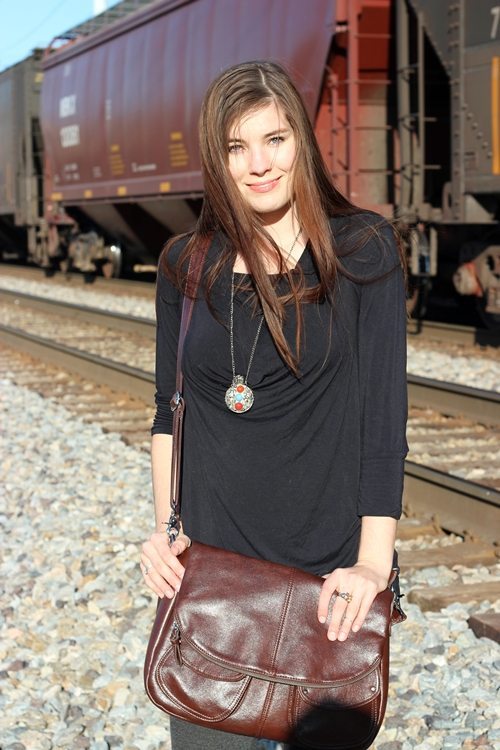 I think my favorite thing about my JoTotes bag, though, is that it doesn't look like a camera bag. If I'm traveling, I don't have to worry about looking like I've got an expensive piece of equipment on my shoulder.
I have some exciting news… Later this month, one of you will get to pick out your very own JoTotes camera bag – stay tuned for details!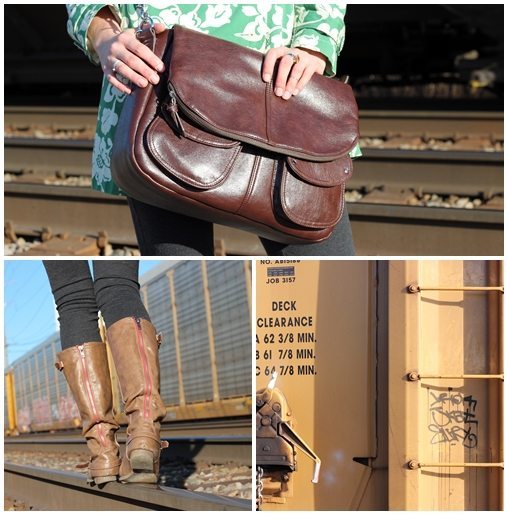 These are my favorite boots. I've been seeing really expensive versions popping up all over Pinterest, but I got these guys with their fun little red zippers at Target for less than $30 a couple winters ago. They never leave my shoe rotation, and I'll be heartbroken when they finally bite the dust.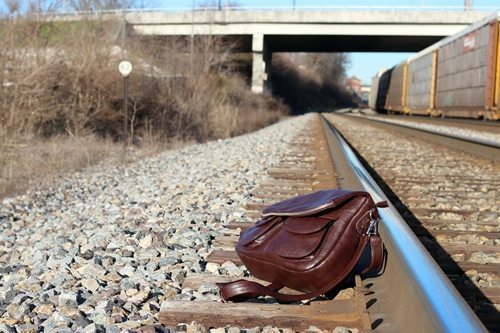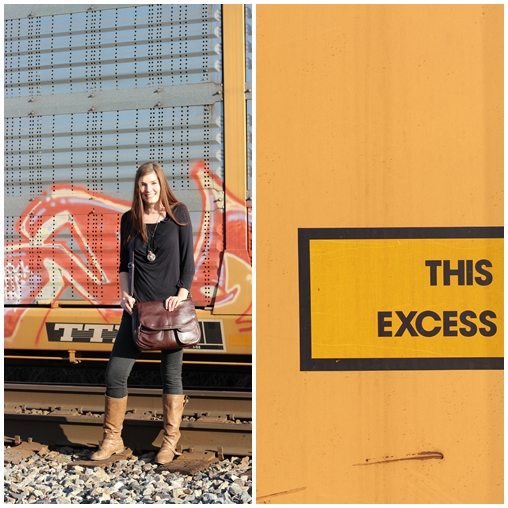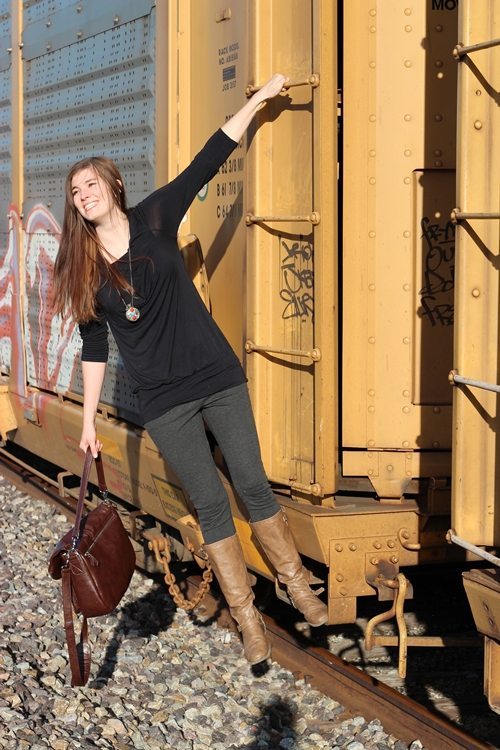 pants . Daisy Fuentes . Kohl's
shirt . no brand . thrifted
If you won the JoTotes giveaway later this month, which of these bags would you choose? Would you go simple and classic, like I did, or would you choose something a little more vintage or colorful?
Fine Print: JoTotes sent me a camera bag to try out. I was not compensated financially or in any other way, and all opinions are entirely my own.