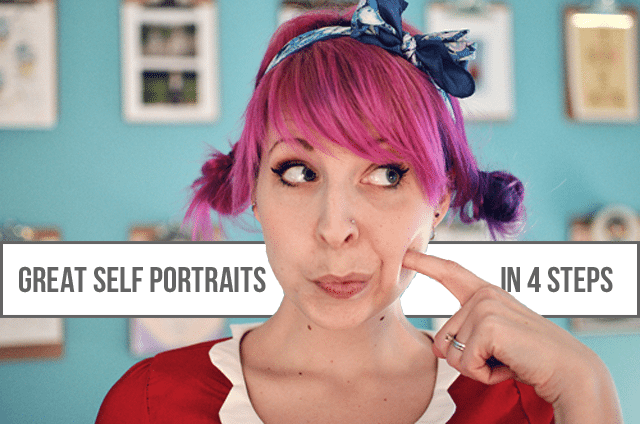 You guys, I'm so excited to have Elycia of ♥elycia on the blog today! First off, let's just talk about how much fun her hair and her adorable self are! Secondly, she's posting about something that I think is really awkward and scary for many people – taking pictures of yourself. Read on, and be sure to share any pictures you take after learning how to take a good selfie! – Lindsay
Hello there! 
I'm elycia from the blog 
♥elycia
. I am a crafty, vintage-loving, cat lady living in a cute house on a quiet street with my husband and our two kitties. I was so excited when Lindsay asked me to participate in this little photography project. Today I'm here to talk to you about something that is so fun for me… taking my own outfit photos! Every so often I grab my husband and have him snap a few outfit shots for me but more often than not I take them all by myself! Here are 5 things that help me out when taking my own outfit photos. 
1.   Get yourself a tripod.Not only does a tripod make taking outfit photos of yourself easier, it makes it safer! Having a tripod prevents you from trying to balance your camera on something that it could tumble off of. You definitely do not want to break your lovely camera while trying to get a photo of your lovely outfit. My tripod has a little detachable screw on piece that I actually leave on my camera at all times so it is just a matter of quickly clicking it in when I want to snap some outfit shots.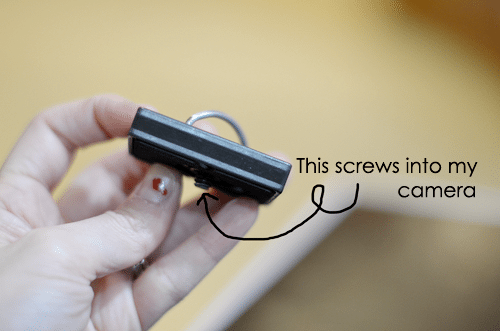 2.   Get a remote!In the beginning I experimented with taking outfit photos without a remote and it was very hard. While most cameras have a self timer so that you can set the camera and then run in front of it, it is very difficult to set the focus correctly when you don't have anything to focus on! It can be done but it takes a ton of trial and error and you will not have fun, trust me! Get yourself a cheap little remote, stand in front of the camera and shoot away! You can usually even set a few second delay on your camera so that you have time to hide the fact that you are holding a remote.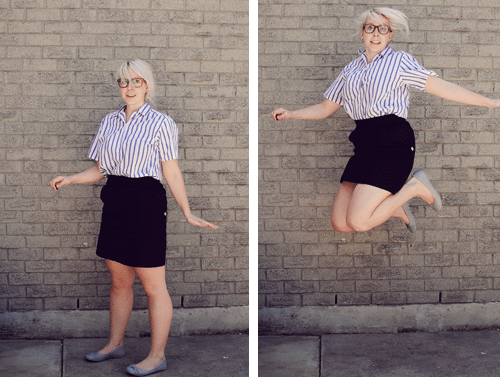 See! There's my remote! It's that thin little black thing in my hand.
3.   Take tons of photos.When I take my own outfit photos I take literally 10x more than when I have someone else take them for me. I like to shoot lots so that I am sure to get a good shot. While I am snapping away with my remote I periodically run back to the camera to check and make sure I got some good ones.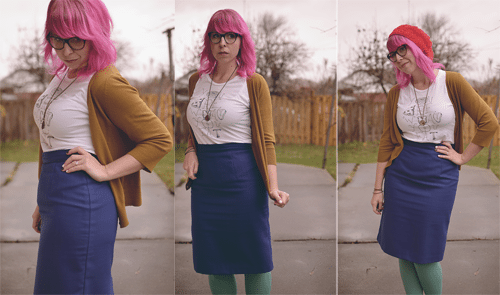 2.   Move yourself and the camera around.I try to take a variety of shots when I am doing my own outfit photos. I take some full body shots, some closer ones and usually a bunch of detail shots as well. This involves moving yourself towards and away from the camera and sometimes raising and lowering the tripod. Try to take all of your far away full body shots before you start moving the tripod around, this will save you time. Also, change the orientation of the camera. Take some landscape shots as well as some portraits. It makes it more interesting when you have a mixture of the two! In case you don't know…the first shot below it portrait style (taller than wide), the second is landscape (wider than tall).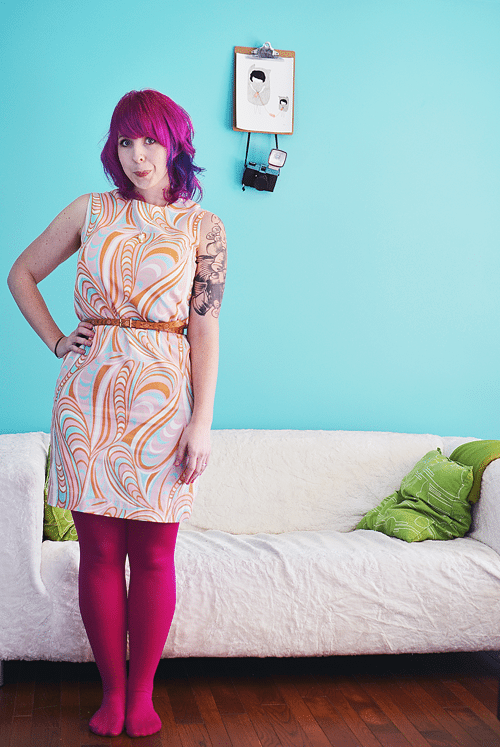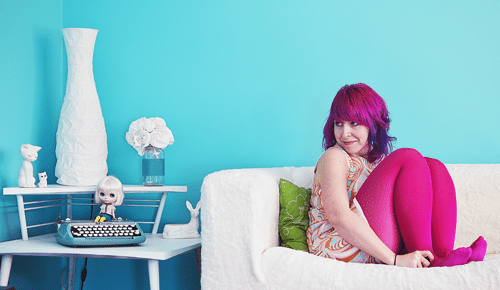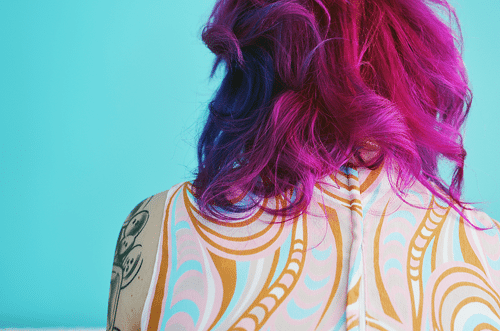 These 3 shots were from the same photo shoot. Sometimes I move around a lot!

4.   Be silly!Don't be afraid to take a "bad" photo. The best part about taking your own outfit photos is that if you end up looking like a total goof, no one has to see it but you! Although, sometimes I like sharing my "total goof" photos! I am getting better at being comfortable in front of the camera when someone else is holding it but I tend to take fewer what-is-up-with-my-face-in-this-photo shots when I am controlling the remote. I am just more relaxed when it is just me and my remote in charge of the photos.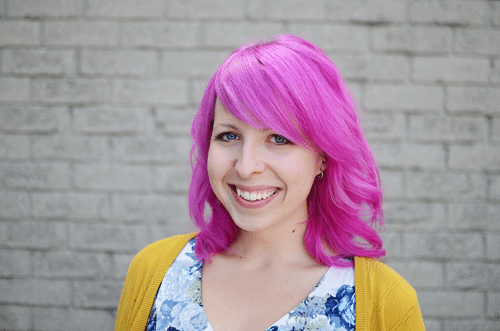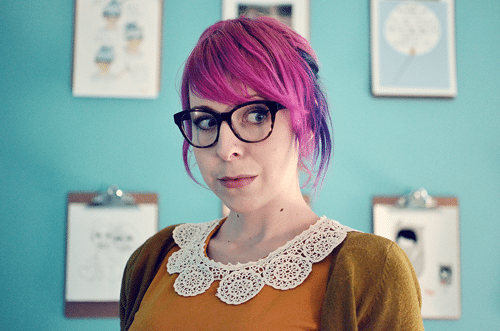 This is my "can someone outside see me?" face.

I hope these simple tips help encourage you to take your own outfit photos! It really is fun! Let me know if you take some outfit photos of yourself. You can leave me a comment on my blog, or message me on Twitter!



Don't forget to check out the other Photography Month topics for more help and advice! Guide to Photoshop Actions, Guide to Toy Cameras, Free Photoshop Actions