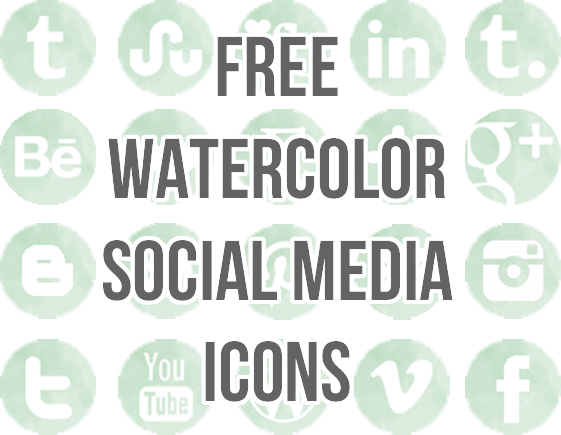 I
f you've read this post, then you know all about social media icons, and you know you need them because all  your favorite blogs have them, right?! Of course!
I've finally made the time to get in on the blog graphics game, and I want  you guys to have a beautiful set of seafoam green watercolor social media icons to take your blog to the next level! If you click below, you can download eight of these gorgeous buttons. This set includes:
email

Facebook

flickr

Google +

Instagram

Pinterest

RSS

Twitter
Icons are 64 x 64 pixel – perfect for almost every blog! If you want a smaller set (32 x 32),  get it here. I'll add different colors in the coming weeks, so leave a comment if you would like to see these icons in a certain color. If there's enough response, I'll create a set in that color!
There's no need to credit me on your blog if you use these, and you're welcome to share this post with your networks – I love sharing! Just please link to this post and not to the actual download. 


To get 13 more exclusive matching social media buttons, just pop on over to Shrimp Salad Circus on Facebook, and click the 'freebies' button up at the top. These extras are only for Facebook fans, and they include: