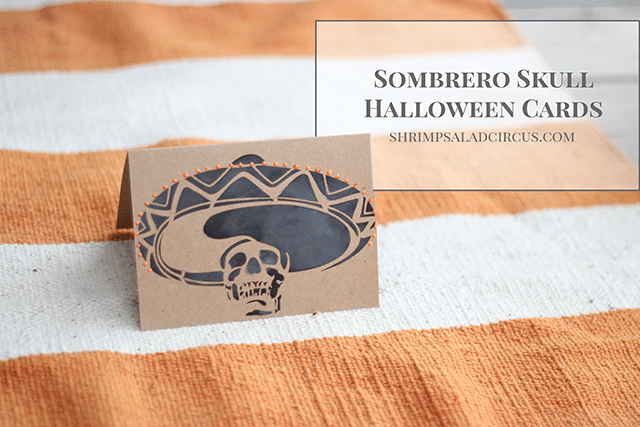 It's never too early to start getting ready for Halloween, so today I have a tutorial for some fun Halloween cards! I think Halloween is tragically overlooked by the greeting card industry, so we'll just have to fend for ourselves to have some really nice ones, won't we? Disclosure: FolkArt Stencils & Paints sponsored this post, and I got to try their funky FolkArt Stencil1 skull set.
These quick, easy cards would also make great invitations to a Halloween party. How about a Halloween fiesta? Sorry, I couldn't resist… 🙂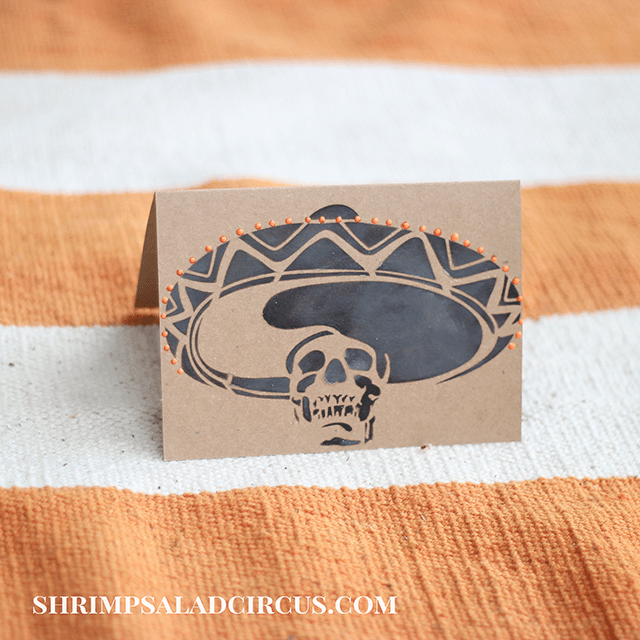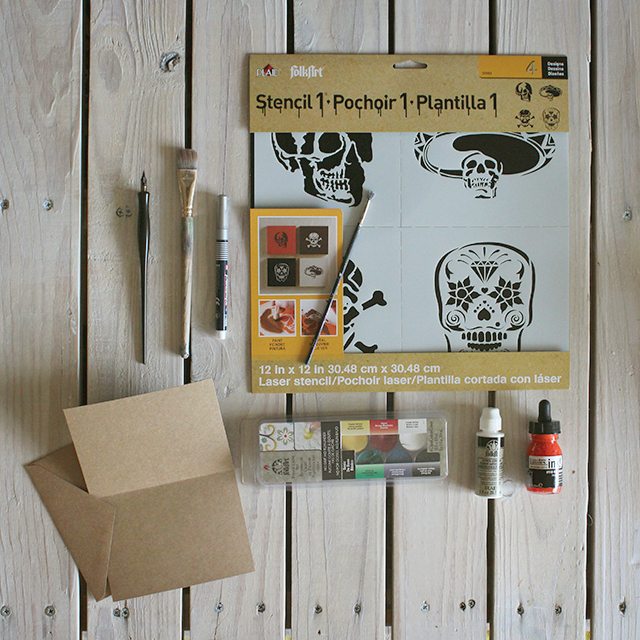 Supplies:
FolkArt Stencil1 Skull Stencils (Find FolkArt® stencils, paint and more at Michaels)
Stiff-bristled paintbrush
Blank cards
Silver paint pen
Orange puffy fabric paint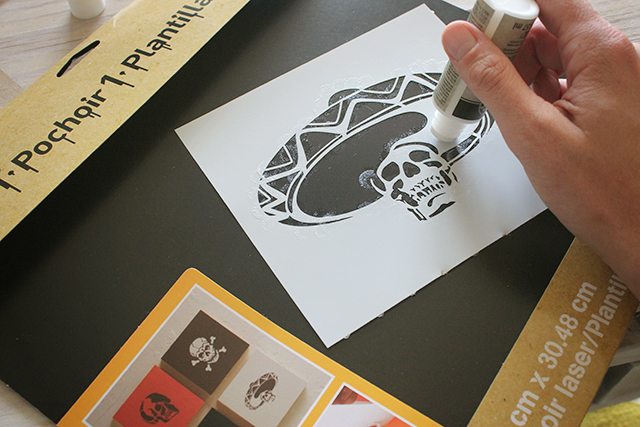 1.   Begin by dabbing the stencil adhesive onto the back of the stencil. Cover every area on and immediately around the design. Leave it to dry for about ten minutes, or until the adhesive is clear and tacky.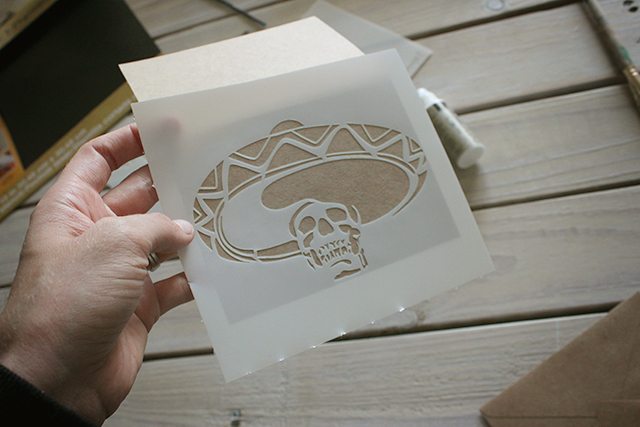 2.   Once the adhesive is dry, it will be slightly tacky. Position the stencil sticky side down on the front center of a blank card. This particular stencil will take up most of the front of a standard-sized notecard.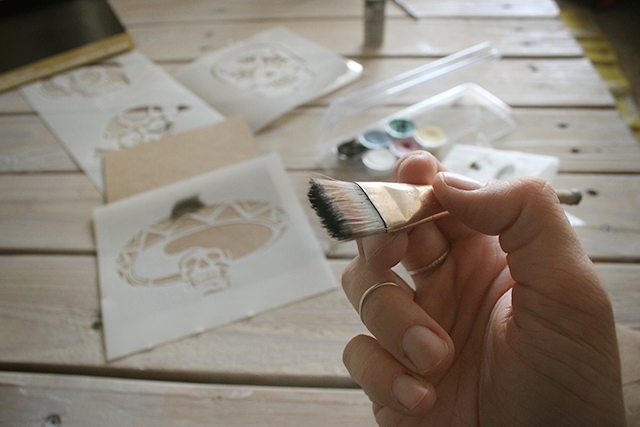 3.   You'll need to use the brush or a paper towel to remove the thin film from the top of the paint. Using a dry, stiff-bristled brush, dab the top of the paint a couple times to pick up just a little bit of color. Swirl the brush onto a paper towel to remove any excess.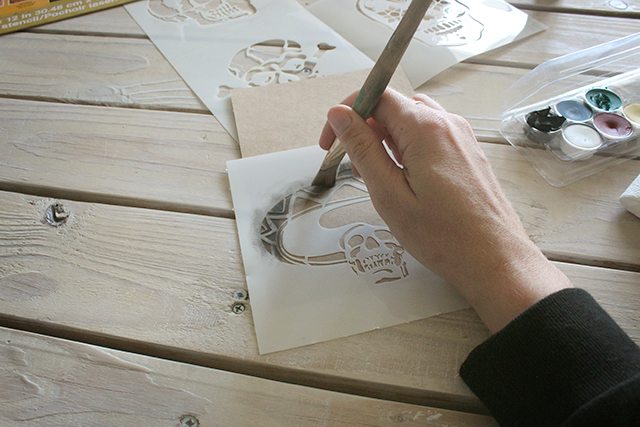 4.   Beginning at the outside edges of the stencil, swirl the brush in a circular motion, moving in toward the center.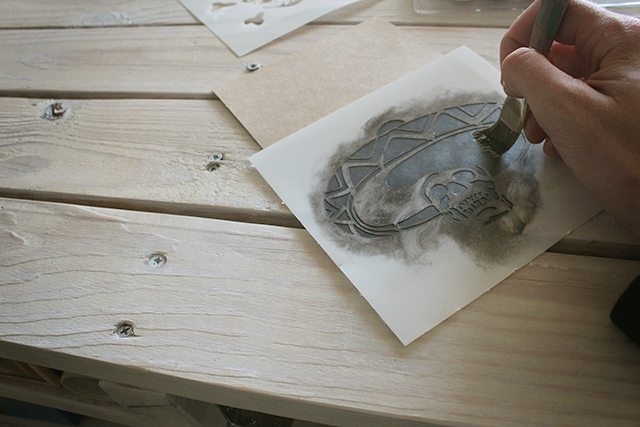 5.   To add some dimension, you can incorporate a bit of white over the black. It'll blend together nicely into a grey.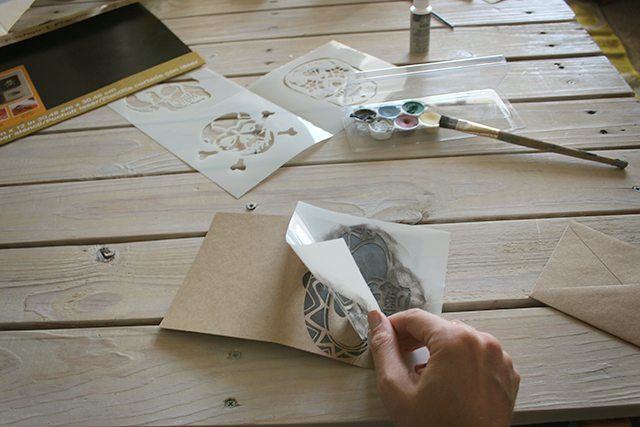 6.   When the entire stencil is filled in, carefully peel it up from the paper. Try not to touch the painted areas because it could still smudge.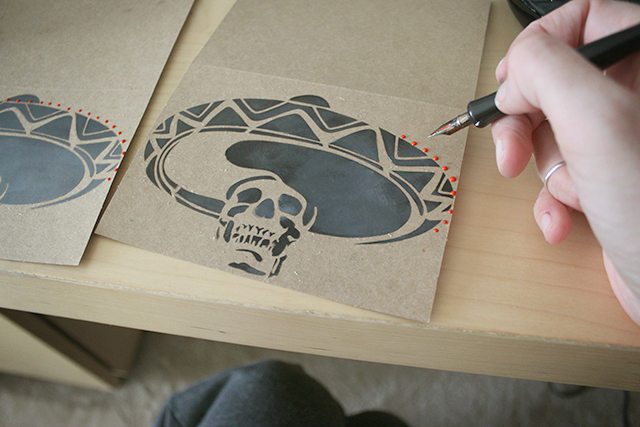 7.   Again, being careful not to touch the painted area, add some dots around the top brim of the sombrero. I started out with calligraphy ink but ended up using puffy fabric paint so that the dots would have some dimension. I also added some silver dots to some of the hats to give the card a bit of shine.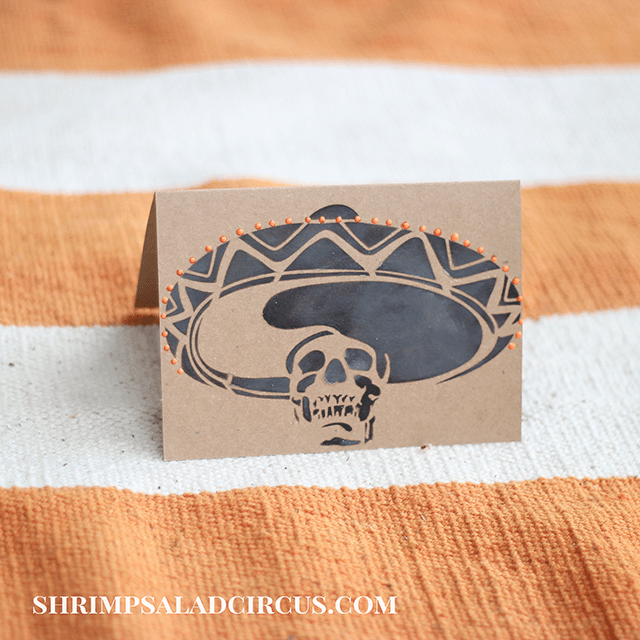 FolkArt: Facebook . Twitter . Pinterest . Blog
YouTube . Google+ . Newsletter . Instagram
FolkArt Stencil1: Facebook . Twitter . Instagram . Pinterest