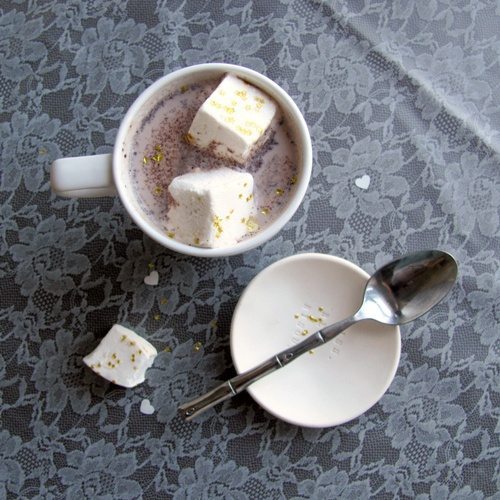 Get ready, friends. I just made your New Year's Eve party infinitely cooler. And sparklier. 
Exciting news – I'm sitting in sunny San Diego right now soaking up the much lovelier weather than the weather I just left in Kentucky. More exciting news – this is my latest collaboration with Sarah, the lovely lady I worked on the vanilla project with. Not so good news – I forgot the step-by-step pictures for this tutorial. I'll post the full tutorial later, but for now, here is the recipe we used. Here is the glitter I used (and yes, I promise it's fully edible. And awesome.).
Homemade Glitter Marshmallows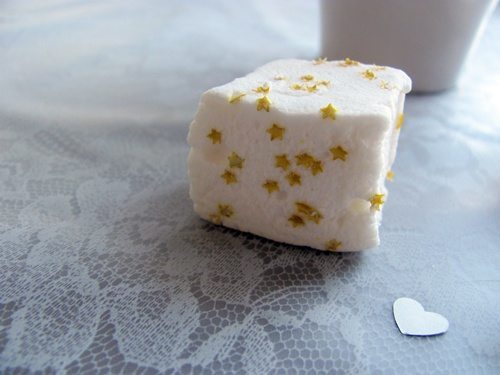 The recipe will pretty much tell you how to make the marshmallows. Now, I'll tell you what you do to make them amazing. 
1.   Before you cover the top in powdered sugar and cornstarch to keep them from sticking, sprinkle your stars on liberally. 
 2.   Now you can add the powder mixture.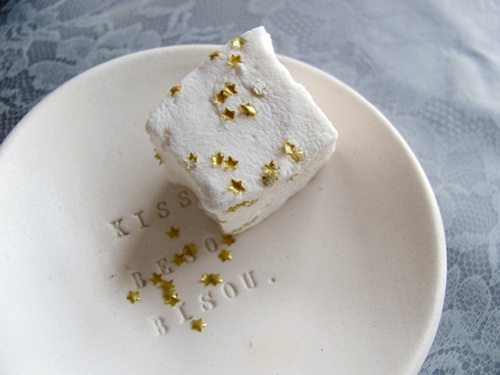 3.   Cut them into roughly one-inch strips. 
4.   Sprinkle some stars down on your surface, and squish the cut side down onto the stars to pick them up, and then dip that side into more powder.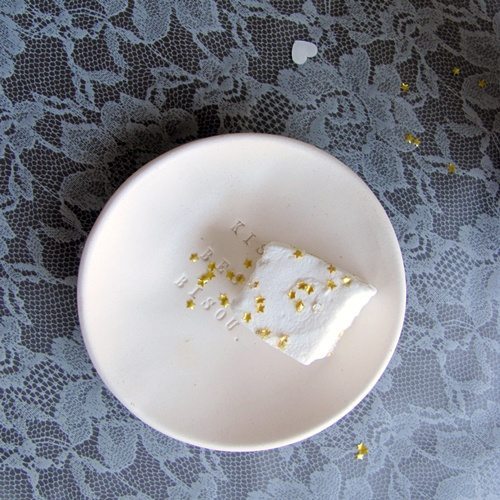 5.   Repeat this process with each new cut side. Basically, every time you have a new sticky side, you need to press it onto the glitter stars to coat that side, and then press it into the powdered mixture to keep it from sticking.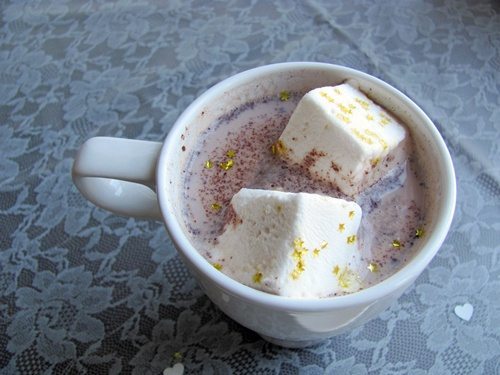 6.   The powdered mixture will cover up the stars. After the marshmallows have rested for awhile though, you can just gently flick them with your finger, and the excess powder will come off, letting the stars shine through.

Make Bailey's-laced hot cocoa for New Year's Eve, and top it off with these little gems immediately before serving.

Bag up nice instant cocoa packets and marshmallows, and give these as last-minute Christmas gifts.

Eat them one by one until you're uncomfortably full and in a complete sugar haze.