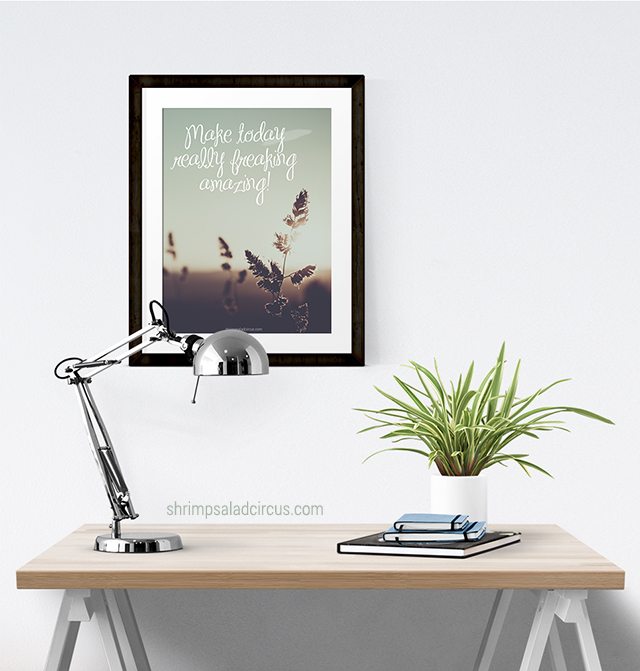 You made it through Monday, but the whole rest of the week is still staring you down. You can: a) crawl under your desk and hide out until you see Friday peeking through; or b) get motivated to make your awesome. When possible, I try to choose the latter. So much of the way your day goes is about how you choose to see events unfold.
I know Mondays suck, but hey — you're another day closer to the weekend! And to spring! And to Squirrel Appreciation Day! (January 21, if you were wondering…) Anyhow, the point is that your day is what you make it, so choose to make today a really good one.
Freebie to Make You Smile:
In case you need a reminder (which you totally do), I've created a little printable poster for you. It's sized to print on letter (8.5″x11″) paper with a .25″ white border.
Want to share this little reminder with a Facebook friends who needs a boost? Here it is! Scroll down past the preview image for the Make Today Amazing free printable download link.