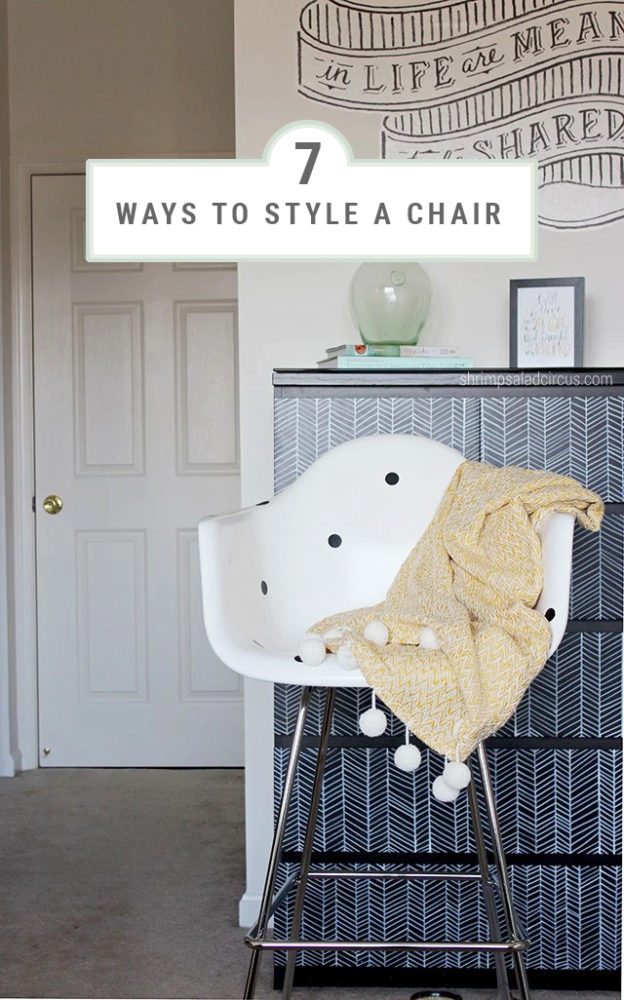 I've partnered with Modernica to bring you a fun decorating post today, along with a bonus mini DIY tutorial. They sent me one of their fiberglass shell chairs to try out in my little studio space, and to show how versatile it is, I've styled it seven different ways, all using temporary household accessories!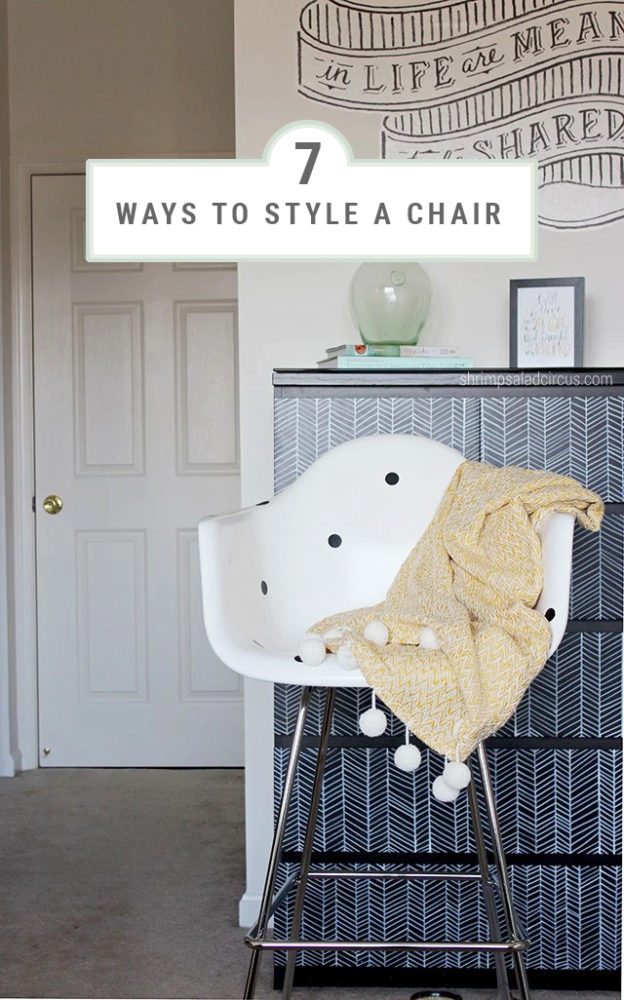 Looking for the perfect chair for your nursery? Perch a sweet little plush animal on the seat! Looking for something a little more funky? How about a stuffed cactus? Or, if you're going for timeless, add some bold yet understated polka dots. Read on to peek each look and find out how I did this polka dots in less than five minutes!
Thanks so much to Modernica for providing me with this great chair. All ideas in this post are my own, and this post contains affiliate links to help offset my costs. I can't wait to show you guys my whole studio reveal once I get through organizing those last few boxes that just won't go away…!
P.S. They have some really cool process pics and behind-the-scenes peeks on their homepage!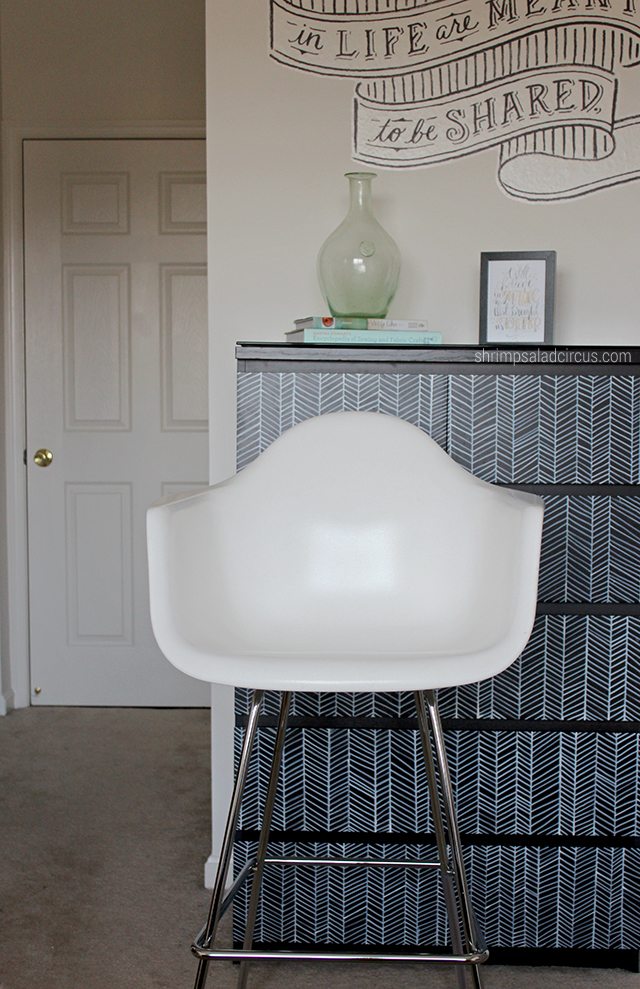 The Chair
Modernica Fiberglass Arm Shell with 30″ H-Base
The key to styling and re-styling a piece of furniture is to start with a great, timeless piece. You want a blank slate as much as possible, and this chair is perfect answer to that problem. White is obviously a really good neutral base, but this chair, for example, comes in more than 30 color choices, many of which could act like a neutral in the right setting.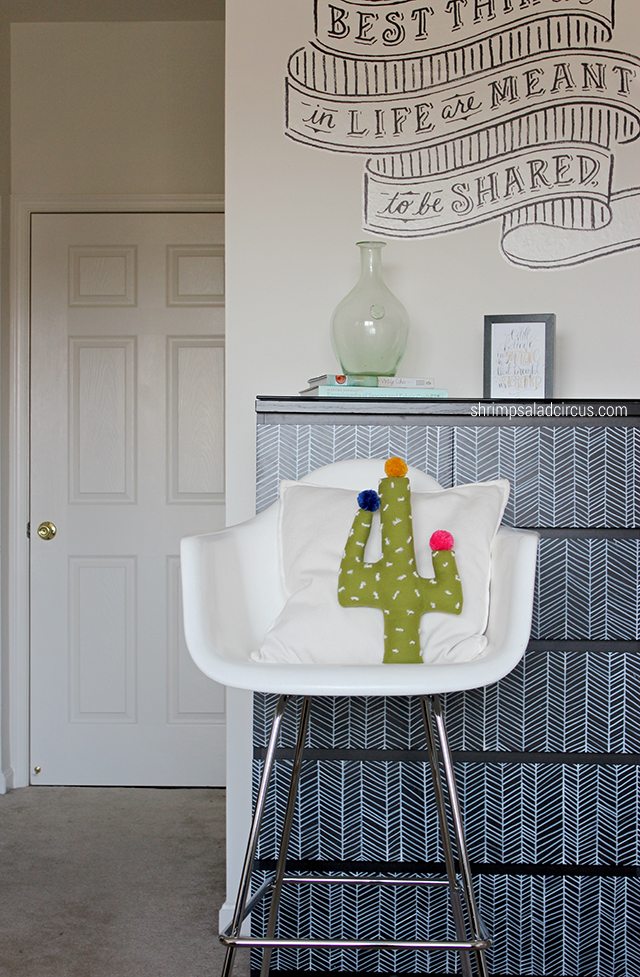 Cactus Plush – (Similar Available on Etsy)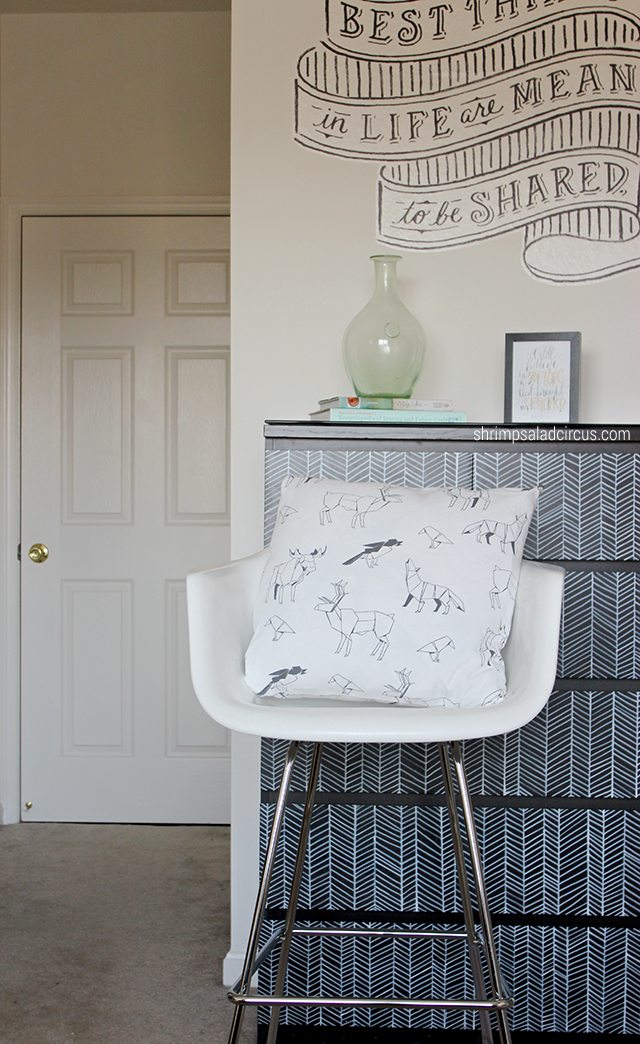 Origami Animal Pillow – Handmade by Me w/Ikea Fabric (Similar-ish Fabric)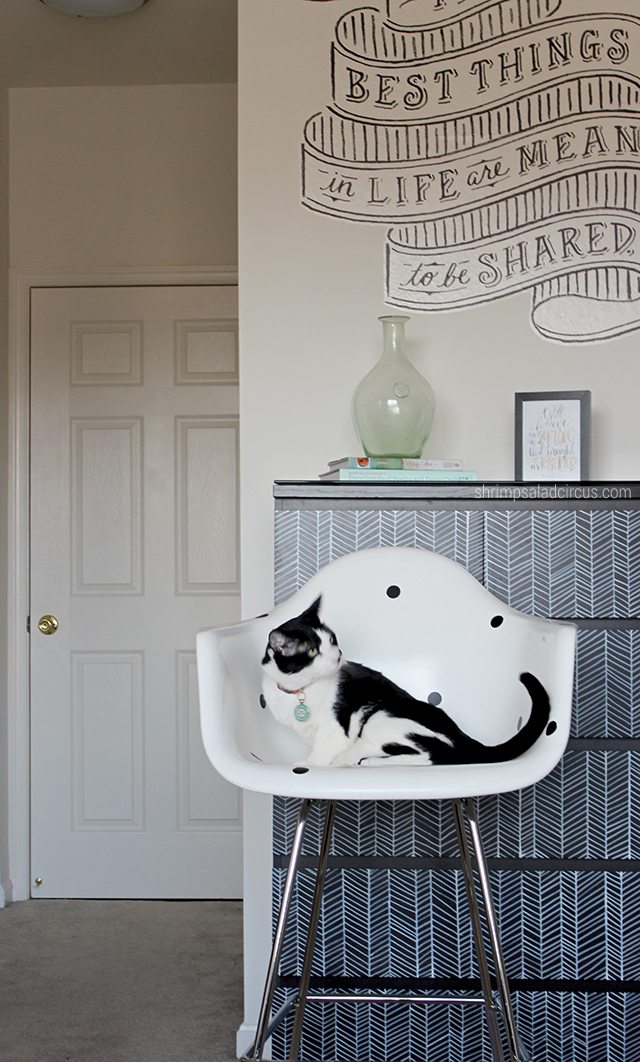 #RoscotheGato – An Accessory Whether I like it or Not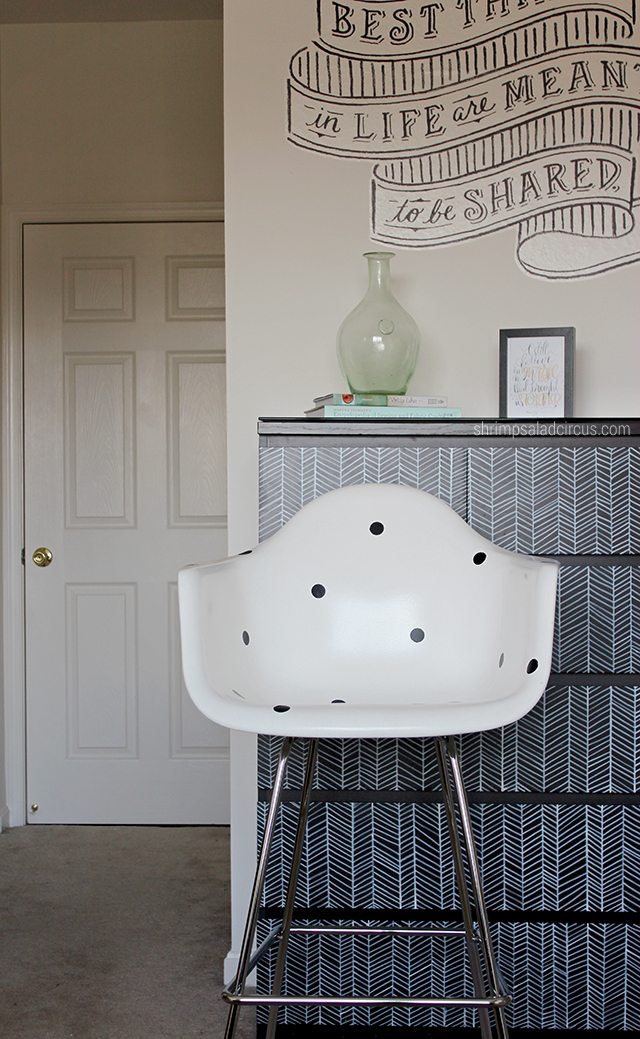 Vinyl Polka Dots – Read on for tutorial!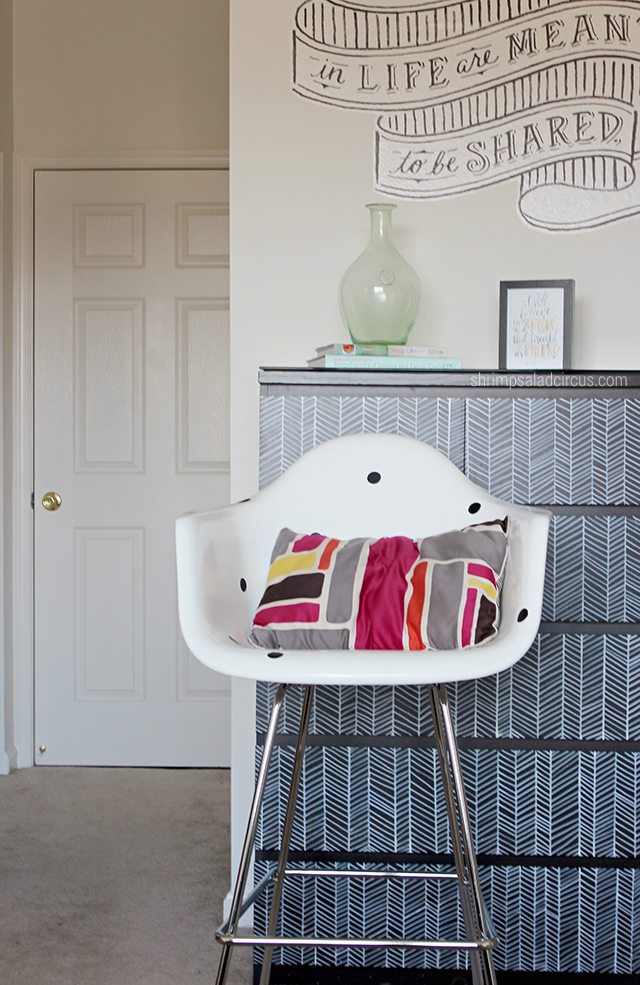 Color-Block Kidney Pillow – Old from Target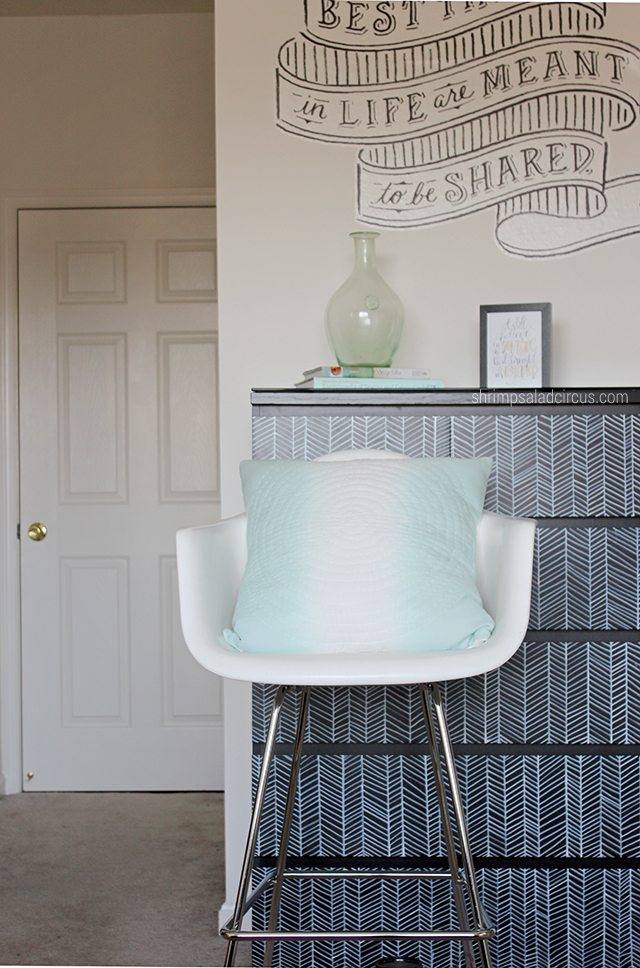 Pastel Ombre Throw Pillow – Similar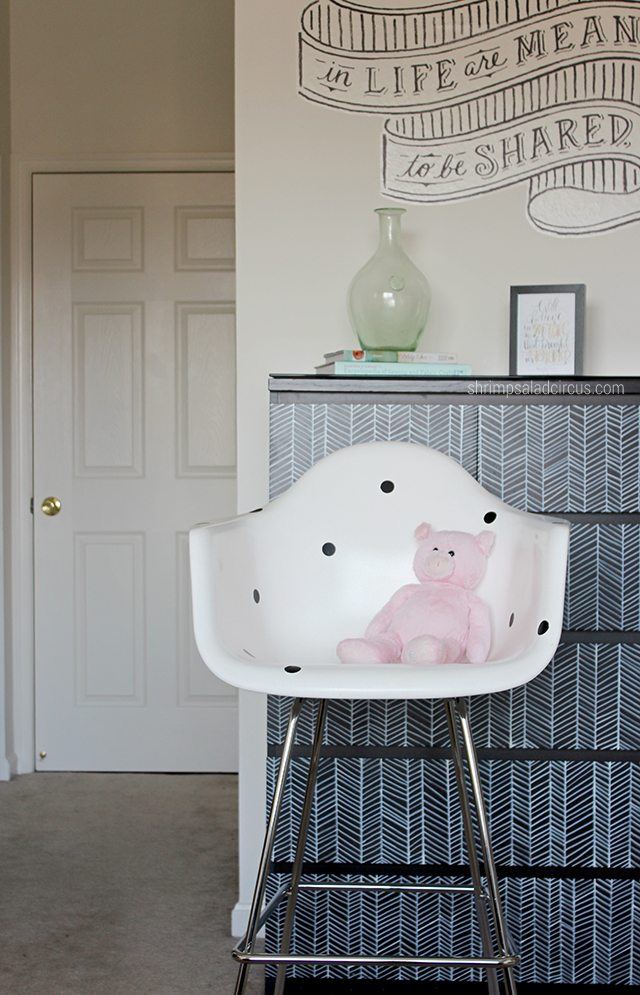 Plus Pig – Similar (But Cuter!)
Mini Tutorial
If you want to add a fun pop of style to your chair (or wall!) that's less fleeting than a pillow but still not permanent, you're in luck. Read on, and I'll show you how to add whimsical, stylish polka dots without having to dip a brush into paint.

Supplies:
Adhesive vinyl – not permanent unless you're forever and ever in love with the color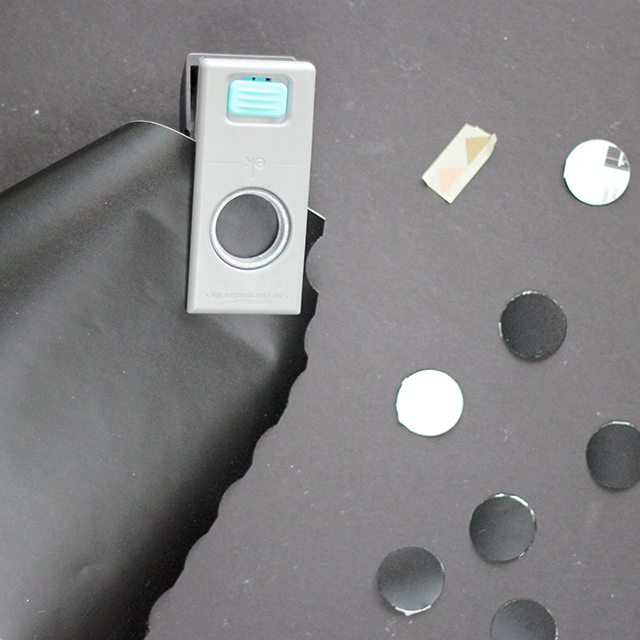 Use your circle punch to clip out circles of vinyl along the short edge of the roll.
When you get to the end, trim the weird little edges off the roll with a pair of scissors, and punch out another row of circles.
When you have enough, just peel the backing off the circles, and stick them willy-nilly all over the chair (or wall!).
When you get tired of them, peel 'em off!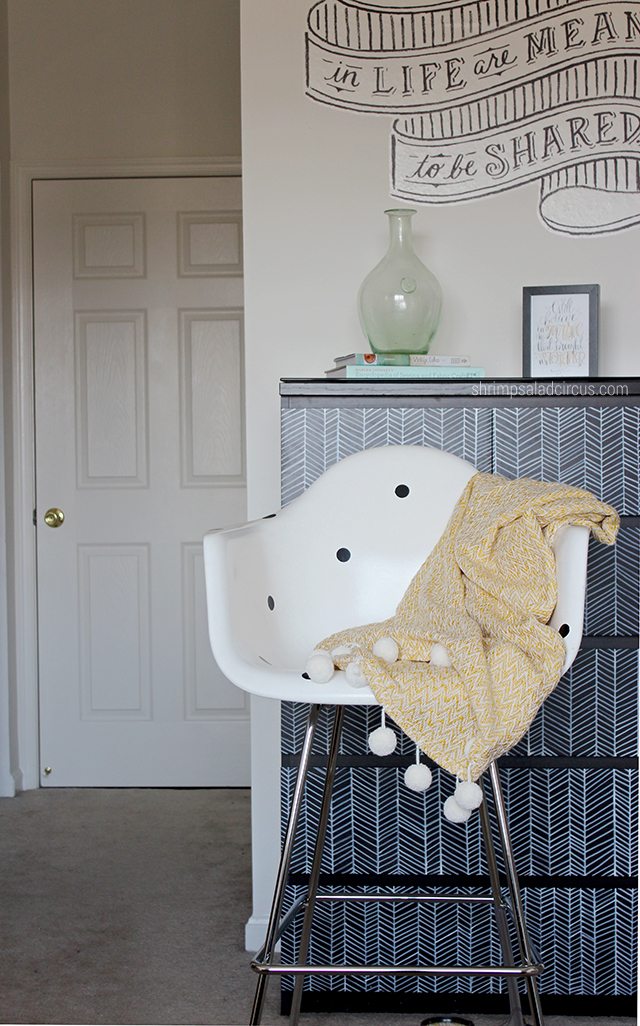 Pom Pom Knit Throw – Similar
Modernica Elsewhere: Blog . Instagram . Facebook . Twitter . Pinterest