Happy National Pancake Day! Shrove Tuesday, or Pancake Day, falls every year on the Tuesday before Ash Wednesday, and it's basically a big excuse to pig out on carbs before giving up such indulgences for Lent. Whether you observe Lent or not, there's no reason not to go pancake-crazy when the opportunity arises!
Whether you like to keep things simple, like this classic pancake recipe by Common Comfort (v), or you want something stuffed with chocolate or bite-sized and covered in bacon, you're in luck. Try not to drool (too much) as you check out these six fun variations on pancakes.
I've marked the recipes that are gluten free (gf) or vegan (v) for anyone with dietary restrictions.
National Pancake Day Recipe Roundup

Healthy Red Velvet Beetroot Pancakes by My Fussy Eater (gf)

Lemon Ricotta Pancakes with Blueberry Compote by Soymilk & Honey

Maple Bacon Mochi Pancake Bites by forktobelly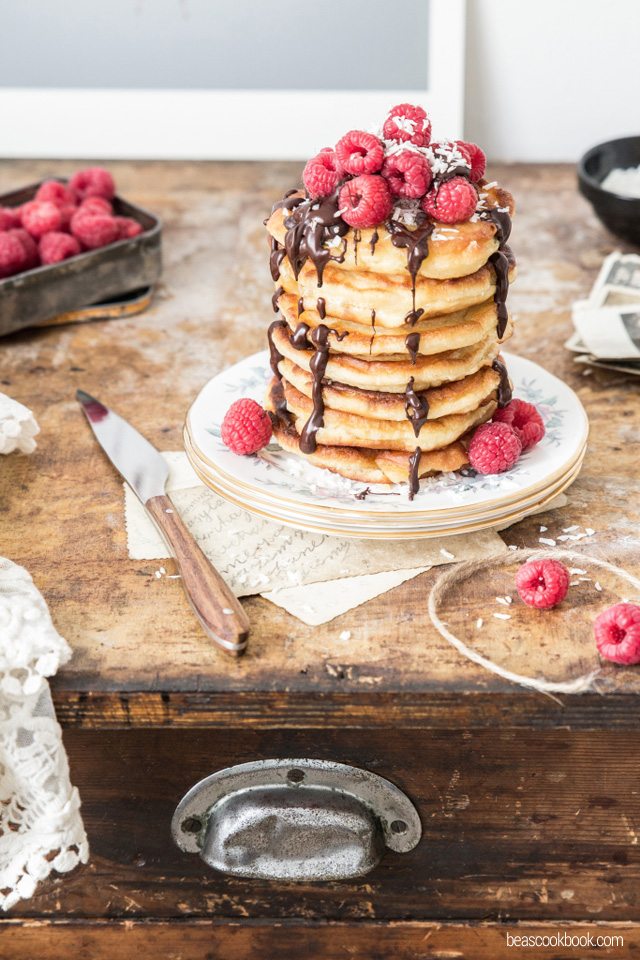 Yogurt Pancakes with Chocolate and Coconut by Bea's Cookbook (gf)

Stuffed Tiramisu Pancakes by A Dash of Soul