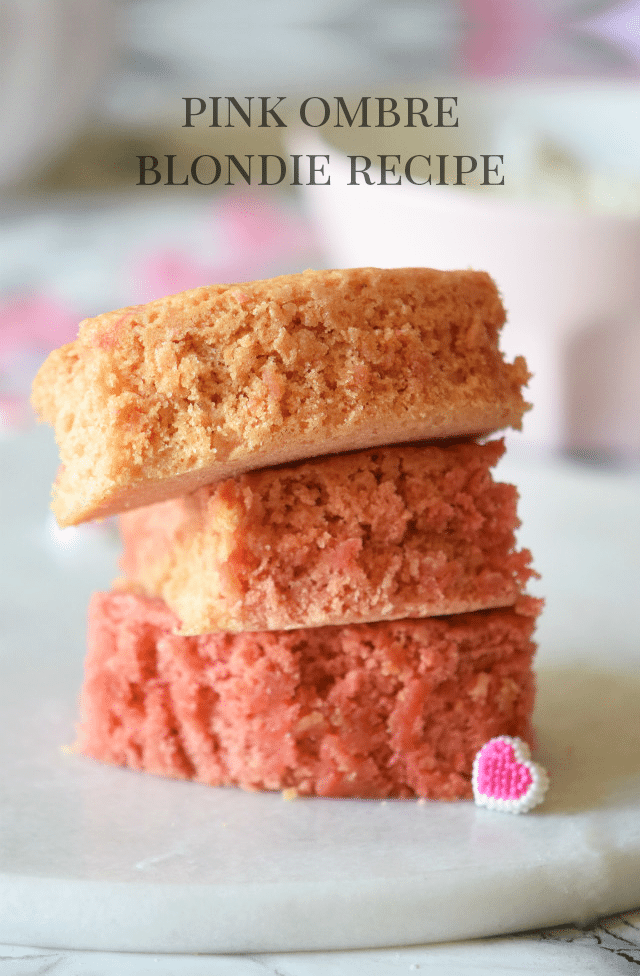 Hey Guys! Ana here, you probably already met me with the peanut butter cup chocolate bark recipe, today I'm coming back to share with you a pink ombre blondie recipe perfect for Valentine's Day.
But we are not making the traditional blondie. Nope, today we are going to be making ombre blondies — and not just any ombre blondies ('cause that would probably be too normal) — we are talking about pink ombre blondies!! If that isn't the cutest little idea for Valentine's Day, then I don't know what is.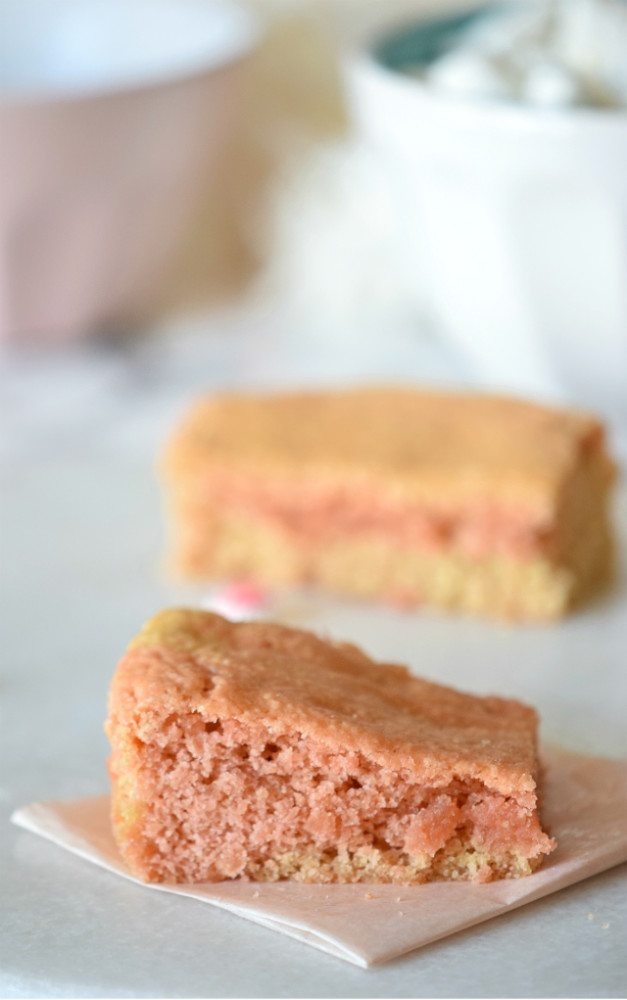 Best of all, this recipe is super easy to follow, so even if you are a complete baking disaster you can rest assured your pink ombre blondies are going to come out super delicious. You also don't need a ton of tools or a ton of ingredients, making it small kitchen approved, (Please tell me that I'm not the only one with a kitchen that has the size of a tiny closet!)
I also love the fact that you can make them match your dietary needs, so if you follow a gluten-free lifestyle just swap the flour for a cup for cup gluten free baking mix. The same goes if you are vegan, you just need to change the butter for oil and substitute the egg for a flax seed egg. I've made it in all the ways (traditional, gluten free, and even vegan) and all of them came out perfectly and delicious.
Pink Ombre Blondie Recipe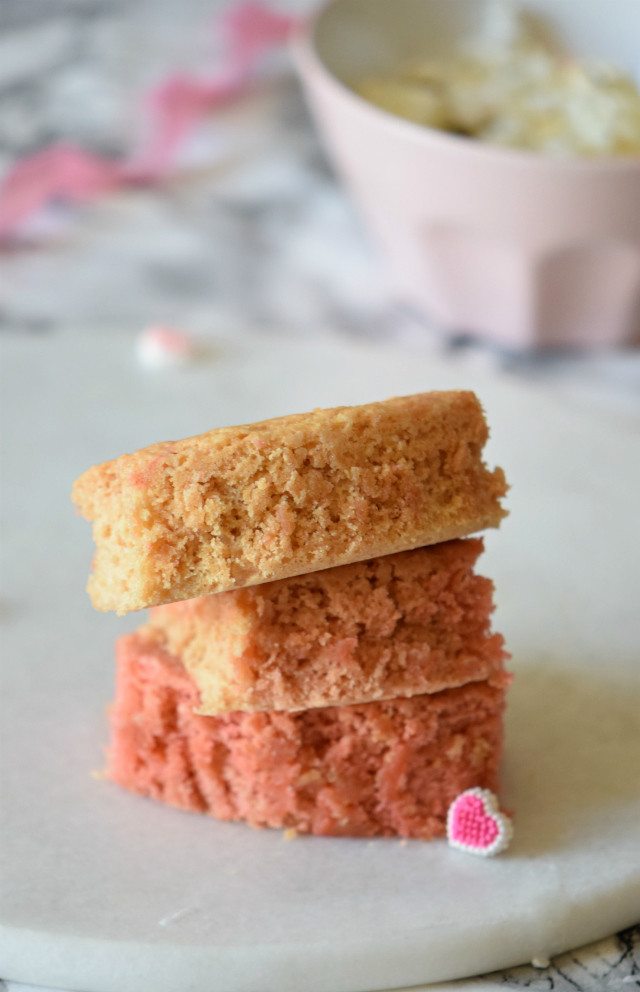 Whip up these according to the recipe below, and slice them to bring to your Galentine's party or share with your special someone! Hint: They look beautiful wrapped in a cellophane bag! 🙂
Pink Ombre Blondie Recipe
Author:
Prep time:
Cook time:
Total time:
This pink ombre blondies recipe is a fun, delicious twist on regular brownies for Valentine's Day!
Ingredients
1 stick butter
3/4 cup brown sugar
1 egg (or a flax seed egg)
1 cup flour
1 tsp vanilla
1 tsp baking powder
Red food coloring
Instructions
Preheat the oven to 350 degrees. Grease and flour a cake pan.
In a bowl cream the butter and sugar.
Add the egg, vanilla and baking powder.
Incorporate the flour.
Divide the batter between three bowls. Add 1 teaspoon of red food coloring to the first one, two to the second, and three to the third.
Mix well and with the help of a spatula pour the batter in the cake pan. It should look like a striped flag.
Bake for 20 minutes or until done.
Remove from the oven and let it cool.
Serve and enjoy!
What is your favorite way to celebrate Valentine's Day?
Ana Fernandez – Carmela POP
Blog . Instagram . Facebook . Pinterest . Twitter
Ana is the baker photographer and full time eater behind the blog Carmela POP, a site dedicated to teach how to bake delicious, bakery style treats in no time. She is also a firm believer that sprinkles make everything better and that cupcakes totally count as breakfast.